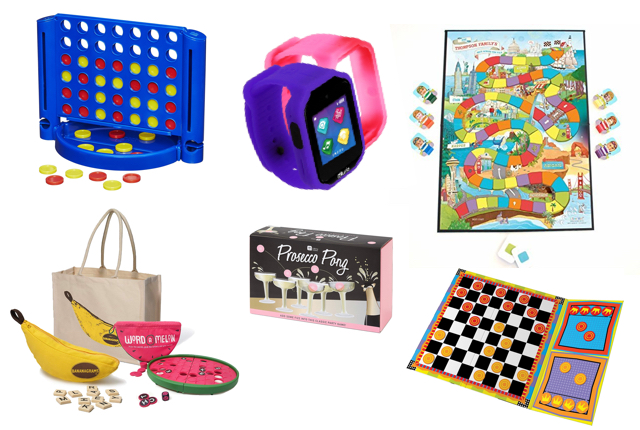 When you're hitting the road (or the rails or the skies), it can be hard to figure out what sort of entertainment to bring with you. Whether you're traveling with your best friend, family, or significant other, odds are, you want to spend some quality time interacting with each other. That's where travel games come in. The following eight games are so much fun that you'll not only play them during your trip, but long after you've returned home, too. 
The game everyone knows how to play, checkers, gets the travel twist with this carry-on-perfect version. The sturdy board folds up easily, and the pieces are magnetic, so a bit of bumpy air won't dethrone your king. Plus, it doubles as a tic-tac-toe game, too.
Given its name — Race Across the U.S.A. — you can bet this game is great for families on a road trip.Race against each other along a rainbow road, from Manhattan to Seattle and many other places in between. Who knows — it could even become a family tradition.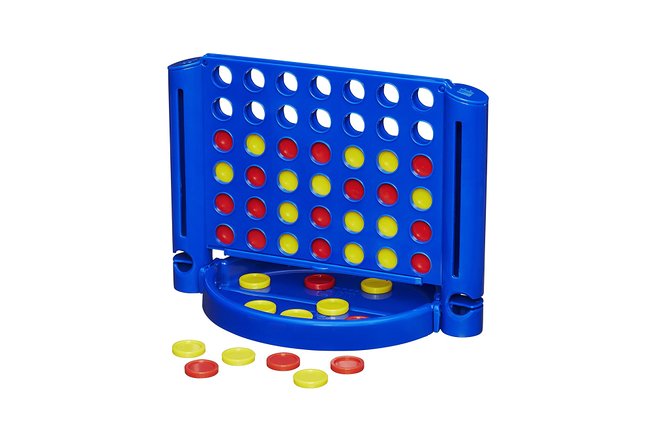 This compact version of the classic Connect 4 game is perfect for road trips, flight delays, and hotel stays. The pieces fold up in their own little tray, so you can easily tote it along wherever your travels may take you.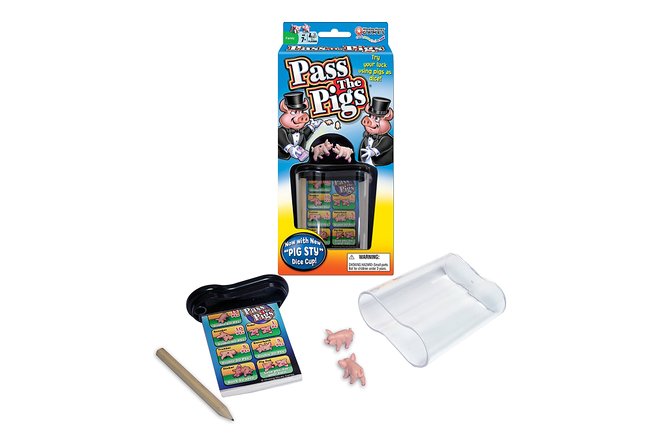 Pig out — literally — on your next trip. This points-based game (first player to reach 100 wins) will have you passing your oinkers to your traveling buddy (or strategically holding onto them). The plastic case keeps the game parts contained, so you're sure to bring home the bacon intact.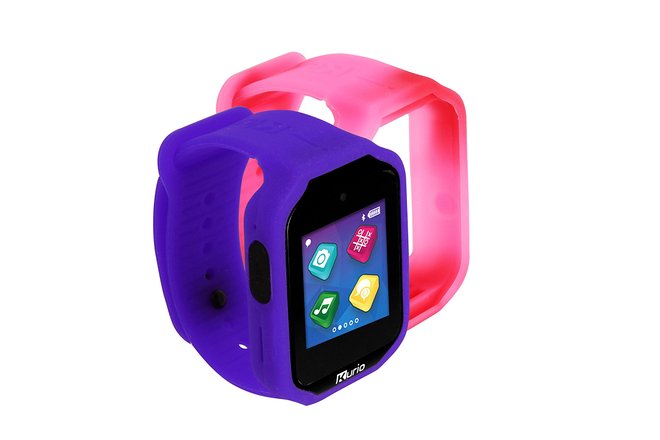 Parents looking to keep kids entertained in planes, trains, and automobiles (not to mention on long lines in theme parks) may want to check out this smartwatch/portable game player. Aside from a camera, alarm, stopwatch, music player, and all the other bells and whistles your kiddos may want, the Kurio Watch 2.0+ comes with one- and two-person games. Two watches can be connected to play motion-sensitive games, like Snake and Ninja Roll. It's also splash-proof, lest it has a run-in with a log flume.
Classic game Bananagrams has a new friend in the produce aisle: Apletters. If your travel buddy likes word games as much as you do, this is the item to pack. Bananagrams is a crossword-style pastime; Apletters is more like dominoes, except you need to connect letters to win. Both zip up in their own snazzy little sacks. They come packaged in a cute canvas tote that's begging to take your towels to the beach.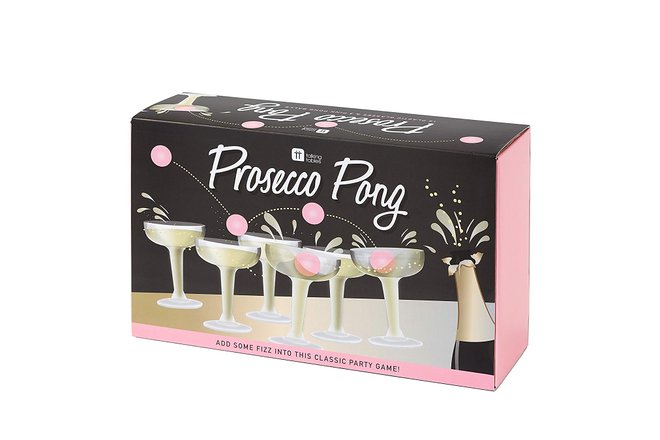 Admittedly, this isn't one of those tiny games that will fit in your purse. But if you're traveling with a few best friends, and board games aren't your style, consider bringing Talking Tables Prosecco Pong instead. Much like beer pong, this set, which comes with 12 plastic recyclable Champagne saucers and three pink ping pong balls, will get the party started. And yes, you can still drink the bubbly after the ping pong ball has been in it.
You'll Also Like:
Oyster.com is a participant in the Amazon Services LLC Associates Program, an affiliate advertising program designed to provide a means for sites to earn advertising fees by advertising and linking to Amazon.com. Oyster also participates in the SkimLinks and SkimWords affiliate programs.
All products are independently selected by our writers and editors. If you buy something through our links, Oyster may earn an affiliate commission.