A new year is upon us, and you know what that means – time to plan your 2014 vacation, of course! And you, being the trendsetter that you are, are planning to go to somewhere on the cutting edge. Well, we're here to help. This year is an especially good time to visit these five destinations, which have new growth, new tourism offerings, or special events happening only in 2014. Check 'em out!
Nicaragua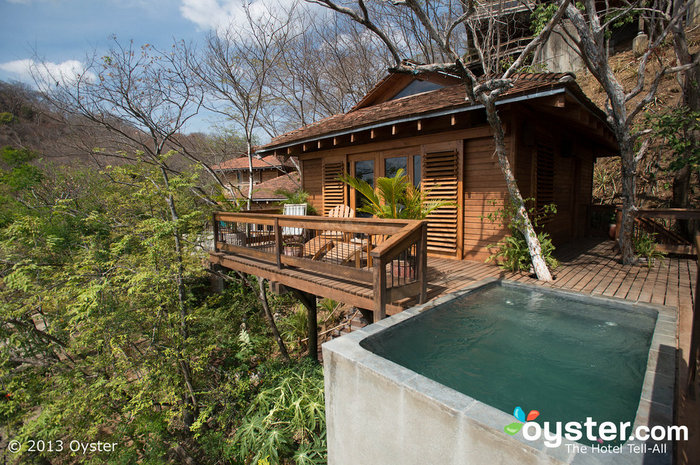 Why Now: Nicaragua, beloved by backpackers and surfer bums, offers many of the same splendors that draw travelers to its neighbor to the south, Costa Rica — lush rainforest, beautiful white-sand beaches, volcanoes, and rich wildlife – but it is far less developed. That is starting to change, however; 2013 saw the opening of the super-exclusive luxury property Mukul, and it's possible that this diamond in the rough will be getting a lot more polish in the coming years. This isn't necessarily a bad thing, but if you like off-the-beaten path adventure travel – and discovering destinations before they fully "arrive" – now is the time to go.
Where to Stay: Aqua Wellness Resort
Aqua Wellness Resort is a rustic-luxe retreat set into a hillside overlooking Redondo Bay on Nicaragua's Pacific coast. The resort has eco-friendly design, lush vegetation (expect to spot wildlife such as howler monkeys and iguanas), and rooms adorned with lots of natural wood; some units include plunge pools and stunning ocean views.
Rio de Janeiro
Why Now: If you love soccer (or "futból), you'll want to head to Rio this summer for the 2014 FIFA World Cup Final. And there's a lot more to this vibrant city than soccer, so when you're not at a match, you can spend some time on Rio's famous beaches or reveling in its famous nightlife.
Where to Stay: Relais & Chateaux Santa Theresa
Relais & Chateaux Santa Teresa is a historic mansion turned luxurious boutique hotel located on a former coffee plantation in Santa Teresa. It features gorgeous tropical decor, which includes bright cabanas in the lounge, lots of lush greenery (by the pool, on the grounds), tiled mosaics, and island-themed bed runners in the rooms. The hotel also features a gorgeous spa, a rooftop pool with sweeping views of the city, and a restaurant serving delicious French-influenced Brazilian cuisine.
Paris
Why Now: One of Paris' most beloved (and famous) luxury hotels, The Ritz Paris, is (almost) back! The hotel closed for a two-year renovation and will re-open in the summer of 2014. And this isn't the only hotel news on the horizon – another Paris icon, Hotel Plaza Athenee, is slated to re-open after its renovations in the spring of 2014. As if that weren't enough, a brand-new luxury hotel is making its debut: The Peninsula Paris is opening in August 2014. So if you love Paris and you love luxury hotels, 2014 is the time to experience what's new on the scene. Update: The Ritz Paris pushed back its opening until 2015, but 2014 is still a great time to visit other luxury hotels in the City of Light.
Where to Stay: Hotel Plaza Athenee or The Peninsula Paris
We can hardly wait to see what these luxury hotels have to offer, and either of them are bound to provide a truly sumptuous stay.
Vieques, Puerto Rico
Why Now: The world's best and brightest bioluminescent bay, located on the southern shore of tiny Vieques Island off the coast of Puerto Rico, might be going dark. In November, there was a mysterious temporary blackout in the bay, but no one knows exactly why (big waves from storms and construction run-off are possible culprits). Whatever the reason, it's clear that Vieques itself and its pristine beaches are getting increasingly popular; a W hotel even opened here in recent years. Hopefully the bio bay will keep on glowing, but to be safe, you'd better visit while you can!
Where to Stay: Blue Horizon Boutique Resort
This quaint, 10-room bed-and-breakfast is on Vieques Island is full of the charming, personal touches that so many chain hotels lack. It's an undeniably romantic pick, with phenomenal ocean views from the stone infinity pool and open-air lobby; airy, Mediterranean-style architecture; and wild horses roaming the grounds. Three bedrooms are in the main "inn," and others can be found in various bungalows dotting the property. The on-site beach is a bit rocky, but some of the best beaches in the Caribbean are a short drive away.
Riviera Nayarit, Mexico
Why Now: So we all saw the scary headlines in recent years about tourists to Mexico getting killed in drug war violence, and the country's tourism industry has taken a significant hit. But the truth is, the tourist areas are mostly very, very safe, and millions of U.S. citizens head to Mexico every year with zero problems. And it's not just the megaresorts that are safe; it's still possible to experience Mexico's local charm without going too far off the beaten track. That's why Riviera Nayarit is one of our travel picks for 2014: It has tranquil beaches and small, charming beach towns with authentic flavor. But it also has a large expat community and shares an airport with Puerto Vallarta to the south.
Where to Stay: Haramara Retreat, Sayulita
Haramara is arguably one of the most special hotels in Mexico. It is a luxurious yoga retreat located on 12 seaside acres of wild vegetation just outside Sayulita. The structures have been built using traditional construction techniques to minimize the environmental impact, and there is no electricity anywhere besides the restaurant and the yoga studio — not even in the rooms. Each room is housed in a private standalone thatched hut with no window panes or screens separating it from the jungle, and only gauze curtains and mosquito nets to avoid bugs and critters. It is geared towards those in need of some detoxification and relaxation, with yoga and meditation classes, an open-air spa, a vegetarian and seafood restaurant, unpaved trails, and limited cell phone service.
To learn more about Kelsey Blodget, visit her on Google+
All products are independently selected by our writers and editors. If you buy something through our links, Oyster may earn an affiliate commission.