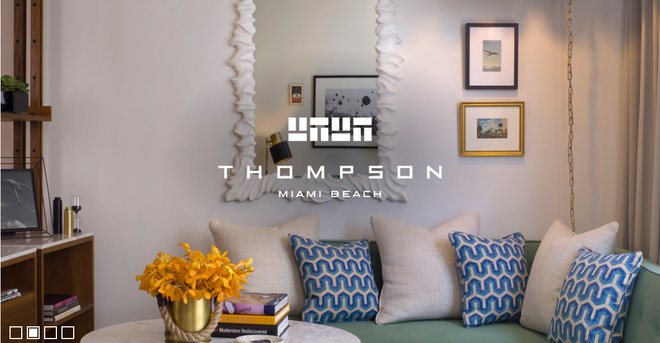 Joining luxe spots like Gild Hall, Thompson Toronto, and the Hollywood Roosevelt Hotel, the Thompson Miami Beach opened this past weekend as Thompson Hotels' first outpost in the Southeast. And true to the brand, it's decidedly hip. It's location on Collins Avenue certainly doesn't hurt, but the hotel goes well beyond that with a gourmet, seafood-focused restaurant helmed by James Beard Award-winning chef Michelle Bernstein, two bars -- one in the garden and one in a library-themed lounge, a pool where DJs and bands will perform, and a luxe spa. Rooms, however, may be the highlight; they feature homey beach decor (that's nonetheless tres chic) and sleek, modern bathrooms.
See pics of Thompson Toronto >>
All products are independently selected by our writers and editors. If you buy something through our links, Oyster may earn an affiliate commission.