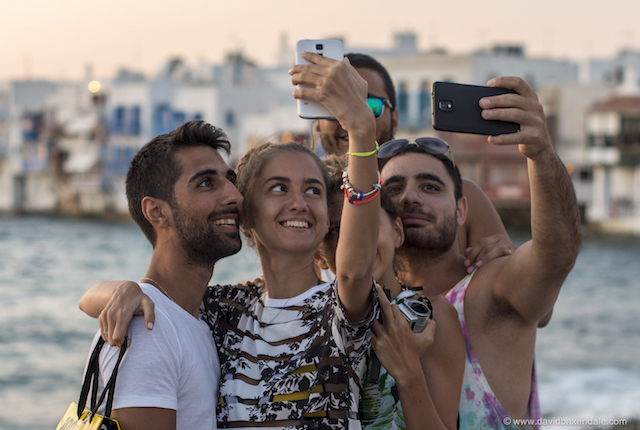 The phrase "do it for the gram" has led to some devastating results: Since 2011, the number of selfie-related deaths has increased. Between March 2014 and September 2016 alone, 127 people died while attempting to snap a selfie, Travel and Leisure reports. From India to Australia, travelers are putting themselves in treacherous positions to prioritize the perfect pic.
At a time when some are pushing for "no-selfie zones" at popular tourist attractions around the world, Jim Daly, the Minister for Mental Health and Older People, has another solution: selfie seats. These chairs, he says, will not only provide tourists with a steadier way to score those sought-after snaps, potentially preventing tragic accidents, but they will also help people pinpoint the best location for a shot. His proposal, which he recently submitted to the Irish National Tourism Development Authority, Failte Ireland, calls for implementing the seats around Ireland.
"Families and individuals love taking photographs of themselves in areas of natural beauty. But often it is almost impossible to find a steady location or to know where the best shot is," Daly told The Southern Star. "Tourists, being time-sensitive, like to know where to go and what to do. They also like clear shots rather than grainy images on their social media and Instagram."
The Cliffs of Moher, Old Head of Kinsale, Mizen Head, the Beacon in Baltimore, and Lough Hyne woods are a few hot spots where Daly recommends installing the chairs. He also claims that they'll be "unobtrusive and protect the character" of the area, all while promoting tourism.
"When it comes to a picture painting a thousand words, the selfie is a very effective marketing tool and we need to harness its potential more," he said. "This is a cost-free innovative proposal that will allow Ireland to present our best face to the world."
You'll Also Like:
All products are independently selected by our writers and editors. If you buy something through our links, Oyster may earn an affiliate commission.