Grown-Up Christmas Wish List
You were always a good kid — especially around Christmas time — so Santa rewarded you with gifts from your wish list: the coveted doll, the electric train, the drum set, you name it! But what of those items you asked for that didn't make it under the tree? Your parents had promised that Santa wanted to give you your own private island, but it couldn't fit down the chimney…but Santa is magical, right? It just didn't add up…
But you're an adult now and you're over it…or maybe not. If you fall into the latter group, let us first say — no judgement here. We're still holding a grudge against Father Christmas for never delivering "a diamond the size of my face"; that is definitely no wider than a chimney chute! More importantly, let us say that there's still hope for you to get your wish — in fact, the cooler, "grown-up" version of your wish. Santa may have denied you a tea set, but a measly plastic set can't beat afternoon tea served in the birthplace of the tradition itself. And sure, a BB gun would have been fun, but biathlon training combines your love of dangerous weapons with skiing — how did you not think of this sooner?! Check out our list below of the ultimate grown-up Christmas wish list.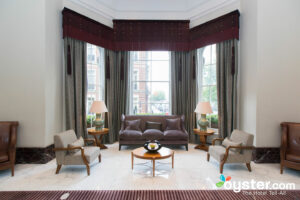 On Your Kiddie Wish List: A tea set
On Your Grown-Up Wish List: Afternoon tea at the Langham Hotel London
Santa must have been pretty stingy that year if he didn't bring you a tea set. But at least his stinginess gives you all the more reason to make your adult tea experience as luxurious and over-the-top as possible. How about a hop over the pond to start? Then you can head to the Langham Hotel, a 5-pearl hotel that exudes an air of exclusivity with a top-notch spa, an excellent West End location, and an in-house butler whose sole job is to supply guests with classical literature to read during their stay. But best of all, the Langham's Palm Court is noted as the birthplace of the afternoon tea tradition, dating back to when the hotel first opened in 1865 and the Palm Court began serving tea to London's elite. So treat yourself to a lavish high tea experience with the Wonderland Afternoon Tea menu, complete with your choice of tea (selected with the assistance of a tea sommelier) and a sampling of finger sandwiches and pastries. So much better to have waited all of these years for the real thing.
On Your Kiddie Wish List: A BB gun
On Your Grown-Up Wish List: Biathlon lessons in Lake Placid
Okay, so maybe Santa had a point here. A BB gun is dangerous and you had little siblings who might have gotten their hands on it and besides, the idea of an eight-year-old toting a gun around the neighborhood is a tad concerning. But, again, you're an adult now...so you can handle a rifle. In fact, you can probably even handle a rifle while on skis. Yep, it's time for the grown-up version of your very own BB gun: biathlon lessons in Lake Placid. It makes sense to head to Lake Placid for this: though the biathlon originated in Norway, supposedly as part of a training regimen for Norwegian soldiers, the 1980 Olympics in Lake Placid were the first to feature the mechanical targets still used today. The Olympic Sports Complex on Whiteface Mountain, just a five-minute drive from the High Peaks Resort, offers Be a Biathlete lessons in which an hour-long ski lesson is followed by practice shooting on the range. Afterwards, you can return to the hotel's cozy lobby and curl up with hot chocolate in front of the fireplace.
On Your Kiddie Wish List: A pony
On Your Grown-Up Wish List: Horseback riding at the Turtle Bay Resort
You didn't ask for a pony for Christmas? Hm...you must have already had one because it's hard to imagine a kid who hasn't begged for a pony of their own at one point or another (unless maybe he or she was deprived of movie classics like Black Beauty and Seabiscuit). But when you were younger you didn't realize that owning a horse also meant cleaning out its stable...ick. Enter the grown-up version of owning your own horse: riding one along the beach in Hawaii without any of the hassle of horse maintenance. Turtle Bay Resort in Oahu offers a range of horseback riding options: from private rides to sunset rides to trail rides along the beach and through rain forests. If you'd rather stay on the mainland for your horseback riding adventure (and exude that good-ole, mid-Western cowboy vibe), the sprawling Spring Creek Ranch, set on its own wildlife refuge with jaw-dropping views of the Tetons, has numerous horseback riding trails on property.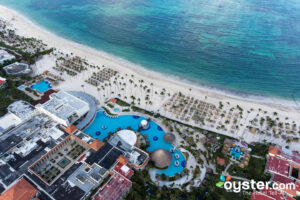 On Your Kiddie Wish List: A remote-controlled car
On Your Grown-Up Wish List: ATV tours at the Paradisus Palma Real
When you were just a tot you wanted a remote-controlled car, and when you got a bit older you asked for a brand-new, off-roading Range Rover. All you got was your grandmother's hand-me-down Camry that sputtered and kicked every time you turned the ignition (or maybe that was just us). Regardless, it's time you got your thrills with some exhilarating off-roading -- and you might as well head to the balmy D.R. to do it. The D.R.'s fanciest and most expensive all-inclusive, Paradisus Palma Real offers tons of activities, including ATV tours along a rocky stretch of beach. For those looking for a more budget-friendly option, the all-inclusive Costa Caribe Coral Hotel & Resort also offers ATV rentals, for exploring the beach and the neighborhood, and ATV tours to San Pedro de Macoris, the birthplace of a number of famous Dominican baseball players, such as Sammy Sosa, and the site of a sugar cane plantation.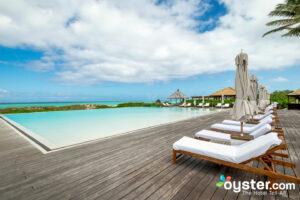 On Your Kiddie Wish List: A robot
On Your Grown-Up Wish List: A personal butler at the Parrot Cay and COMO Shambhala Retreat
You probably asked for a robot when you were little if you were a total nerd, extremely lazy, or abnormally obsessed with the Jetsons and their robot maid, Rosie (so yeah, a total nerd). It would clean your room and do your chores and you wouldn't have to worry about lifting a finger again. Well the grown-up version of this is way better -- a flesh-and-blood personal butler! With robotic precision but the discretion and understanding that only a fellow human being can provide. Personal butlers don't come cheap, but they're worth every penny, so check into a two-bedroom villa (or larger) at the Parrot Cay and Shambhala Retreat and you'll have a 24-hour butler at your service for your entire stay. "I go wherever you go" is the way one butler at the Turks and Caicos luxury resort describes her job. Nonetheless, privacy is easy to attain as butlers manage to do everything -- from freshening your poolside cocktail to cleaning your sandy flip-flops after a trek on the beach -- in a discreet and inconspicuous manner. Those staying in penthouses and estates at the Grace Bay Club also receive 24-hour butler attention, as do all guests at the Fairmont Heritage Place, Ghirardelli Square in San Francisco.