If you've been paying attention to lists of up-and-coming destinations around the world, there's a good chance you've seen Sri Lanka on there. The small and stunning island nation south of India is filled with ancient ruins, rolling hillsides, Buddhist temples, and impressive wildlife. Its tourism suffered between 1983 and 2009, when a horrible civil war took place, but since then, the country has been motivated to become a top vacation spot. Of course, intense poverty is still widespread and public transportation isn't great. But, as someone who enjoyed the most delicious (and cheap!) crab curry while overlooking the beach in Sri Lanka, I can vouch that this country is only going to become more popular. So, take a look at our picks for the top 10 attractions you can't miss in Sri Lanka and start planning that getaway.
1. Adam's Peak
Located in south-central Sri Lanka, Adam's Peak is a mountain that's known for its Sri Pada (sacred footprint) rock formation near the summit, which is said to belong to Buddha in the Buddhist tradition and Adam in Christianity. The mountain has been a well-known pilgrimage sight for hundreds of years, with the pilgrimage season beginning in December and ending in May. Most hikers depart around 2 a.m. to arrive at the summit during sunrise for a breathtaking view — provided it's a clear day. Travelers can hike during the off-season too, but the path is not lit and a torch is required. The hike can take anywhere from two-and-a-half to five hours, requiring lots of steps, and is generally quite busy during January and February. But any spiritually-minded or hike-loving tourists should put this at the top of their to-do list.
2. Sigiriya
Sigiriya (Lion's Rock) is an ancient city on UNESCO's World Heritage site list. King Kasyapa (477 to 495 CE) picked Sigiriya to serve as his new capital, building a complex fortress of palaces, gardens, and canals. In addition to numerous frescoes, lion's paws can be seen at the base, and there was once a lion's head at the top. The massive rock stands 656 feet (200 meters) taller than the surrounding landscape, providing gorgeous jungle views from the top. There are 1,250 steps in total and foreigners pay an entrance fee of roughly $30 USD. It can get quite hot, so most people advise going early in the morning.
3. Udawalawe National Park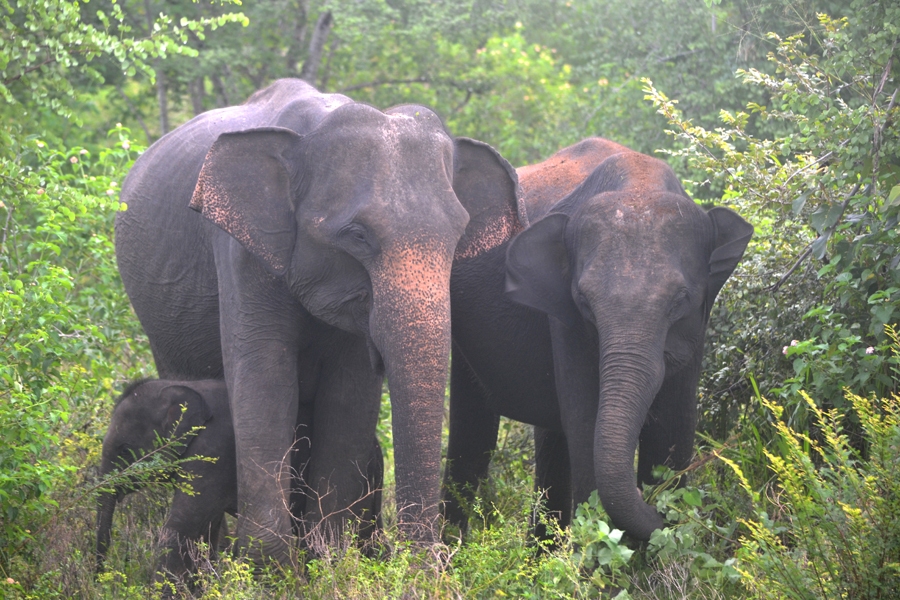 Many travelers who go to Sri Lanka choose to book a tour (it's an easy and cost-effective way to travel around the country, after all), but almost all will try and secure a trip to the Pinnawala Elephant Orphanage, located about a two-hour drive from Colombo. Given the questionable ethics and welfare surrounding animal orphanages, we suggest skipping it and going to Udawalawe National Park instead. The national park is packed with free, roaming elephants and other animals like leopards, monkeys, and wild boar. Travelers can book a guided safari and even camp in a tent on the grounds.
4. Bentota Beach
There are lots of popular coastal towns in Sri Lanka, but Bentota has them beat with its stunning golden-sand beaches. Unlike some beaches, such as those in Negombo, Bentota's have light sand, clear water, and little trash. There's not a ton to the town, so most visitors stick to their resort, take a dip in the oceanfront infinity pools, and rent water sport equipment like boogie boards and jet skis. Romancing couples may enjoy Saman Villas, but for cheaper rates, check out The Surf Hotel.
5. Independence Memorial Hall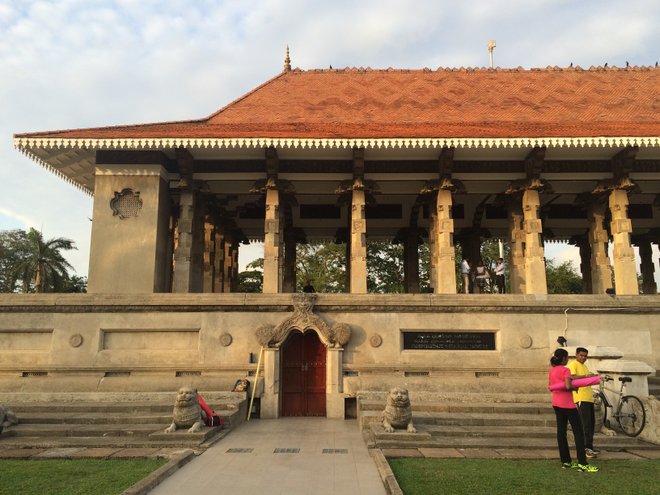 Most travelers to Sri Lanka will spend at least one day in the capital of Colombo, particularly as it's near the main international airport. It's a bustling, hectic city with tuk-tuks honking past, street vendors selling spices, and plenty of worthwhile attractions. One of these is the Independence Memorial Hall, an open-air monument built to commemorate Sri Lanka's independence from British rule on February 4, 1948. A statue of the country's first prime minister sits in the front, while the hall is filled with 60 pillars that have famous Embekke wood carvings from the 14th-century Gampola kingdom. Nowadays, joggers, couples, and groups of friends primarily use the area for recreational purposes to escape the chaos of the city.
6. Kelaniya Raja Maha Vihara
As of the 2011 census, around 70 percent of Sri Lankans reported being Theravada Buddhists, so expect to see many Buddha sculptures and temples throughout the country. Kelaniya Raja Maha Vihara, a Buddhist temple located about 25 minutes by tuk-tuk from Colombo, is said to have been hallowed during Lord Buddha's third and final visit to Sri Lanka, eight years after he gained enlightenment (500 B.C.). Here, intricate carvings, meditating visitors, and painted murals make for an impressive and spiritual sight. Visitors can obtain a clay pot of water to pour on the Bodhi tree or offer colorful flowers throughout.
7. Dambulla Cave Temple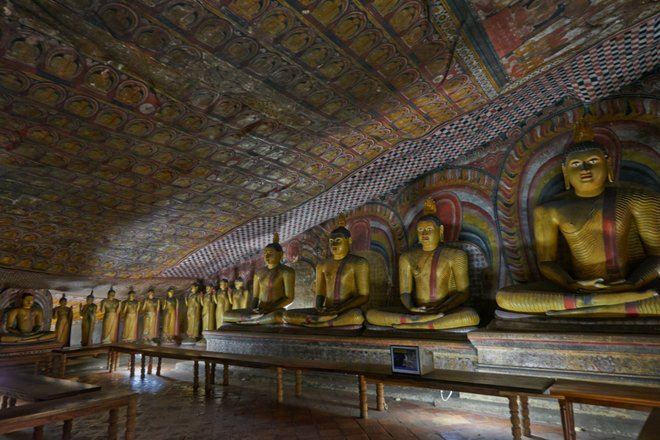 Also known as the Golden Temple of Dambulla, the cave temple is a UNESCO World Heritage site and has been a sacred pilgrimage site for 22 centuries. The complex consists of five separate caves of varying sizes, with a total of about 150 stunning Buddha statues and paintings. There's little else to Dambulla, but the caves are worth a stop here, and can be reached in about two hours by car from the more bustling and pretty area of Kandy.
8. Polonnaruwa Ruins
If you're not tired of seeing ruins yet, a trip to those of Polonnaruwa are a must. Located an hour west of Dambulla, the medieval city of Polonnaruwa once acted as the country's capital and its history has been preserved well. Travelers can tour the ruins of former palaces, an audience hall, and of course, a plethora of Buddha statues. Most previous visitors recommend planning for a half-day visit and renting bicycles to get around the rather expansive grounds.
9. Galle Face Green
Galle Face Green is a popular attraction in Colombo for both locals and tourists. Spanning 12 acres (five hectares), the oceanfront urban park features a promenade that's flanked by the Indian Ocean and a grassy recreational area. Originally used in the early 19th century for horse racing, the area is now a place where local kids fly kites and brave the rough water, vendors sell fried seafood and trinkets, and couples have picnics. If street food is questionable for you, the adjacent Galle Face Hotel is a historic property with multiple restaurants and bars.
10. Tea Plantation
If there's one commodity Sri Lanka is known for, it's tea. The country's central highlands have a climate ideal for tea production, though tea plants weren't actually introduced until the mid-1800s by the British. Since then, tea plantations spread and Ceylon (Sri Lankan) tea became known as a high-quality product. Travelers can choose from a variety of tea companies to visit, but we suggest staying at a hotel that also operates as a tea plantation. The hillside Madulkelle Tea and Eco Lodge is a stunning property near Kandy where guests can arrange to pick tea themselves.
You'll Also Like:
All products are independently selected by our writers and editors. If you buy something through our links, Oyster may earn an affiliate commission.