Every single day, a spate of new hotels -- with hundreds of photos and unbiased reviews -- are published to Oyster.com. This means that every single day, we must fight back temptation to drop everything and hop on a plane to revisit these properties. This month's crop included some noteworthy additions, from Eva Peron's former abode to accommodations that shelter a secret garden to a property that has been passed down from mother to daughter since 1880. While it was tough to narrow down the list, here are 10 brand-new-to-the-site hotels that especially caught our eye.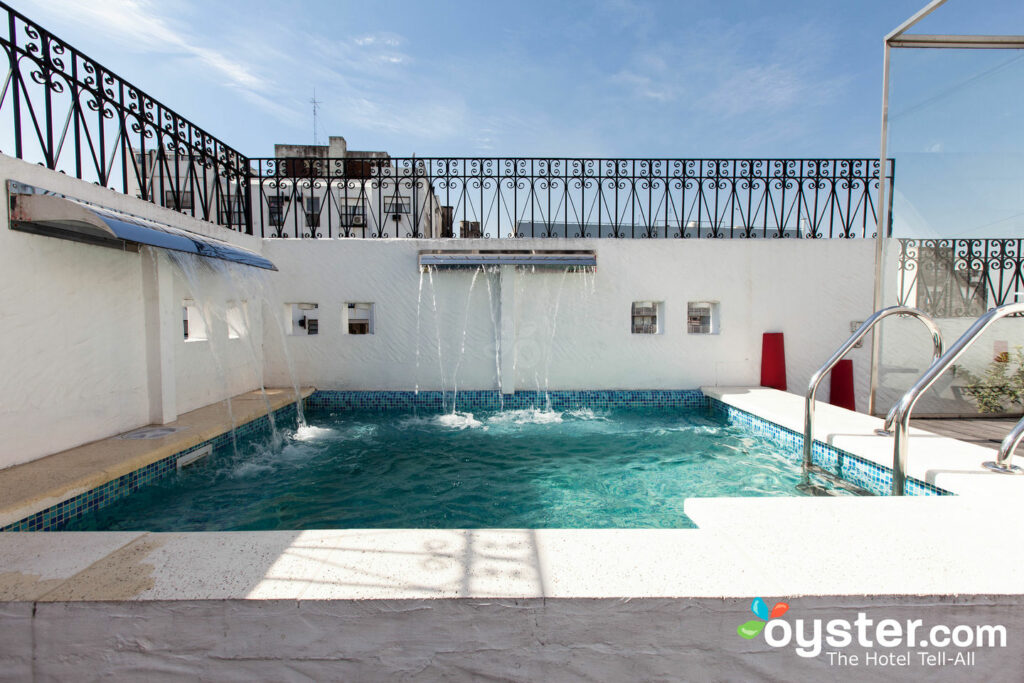 Built in 1915, Melia Recoleta Plaza was once the former home of Eva Peron, Argentina's world famous first lady. History certainly sets the tone here. The 57-room hotel, which sits in the swanky Recoleta neighborhood, has maintained a striking white-stone facade and magnificent interior. The lobby is small and has white floors, an antique wooden front desk, soft floral patterns, and a large black-and-white photograph of Peron herself. The elegant design also extends to the public spaces, which are filled with chandeliers and Old World decor. Each morning, a free breakfast buffet is served, accompanied by live piano music. Other highlights include a fine-dining restaurant that serves gourmet fare and a rooftop terrace and pool that boasts spectacular city views. It all adds up to a romantic vibe, with plenty of spaces to sit and relax.
Located right in the middle of Tulum's Hotel Zone, this boutique property has a peaceful, laid-back atmosphere that mostly attracts couples and families looking for a relaxing beachside retreat. Coconut palm trees and winding sandy pathways link the hotel to a private area right on Tulum's beach, which is lined with comfy cabana beds for kicking back and taking in the sea views. The breezy palapa-covered restaurant takes center stage in the common area, and serves Mexican-Peruvian fusion cuisine, plus a free a la carte breakfast with fresh fruit and juices. The 20 attractive and modern rooms include features like four-poster beds, raw wood furnishings, and balconies with private plunge pools. Top off the experience with relaxing massages at the spa, signature Mezcal cocktails at the bar, and vehicle rentals for exploring.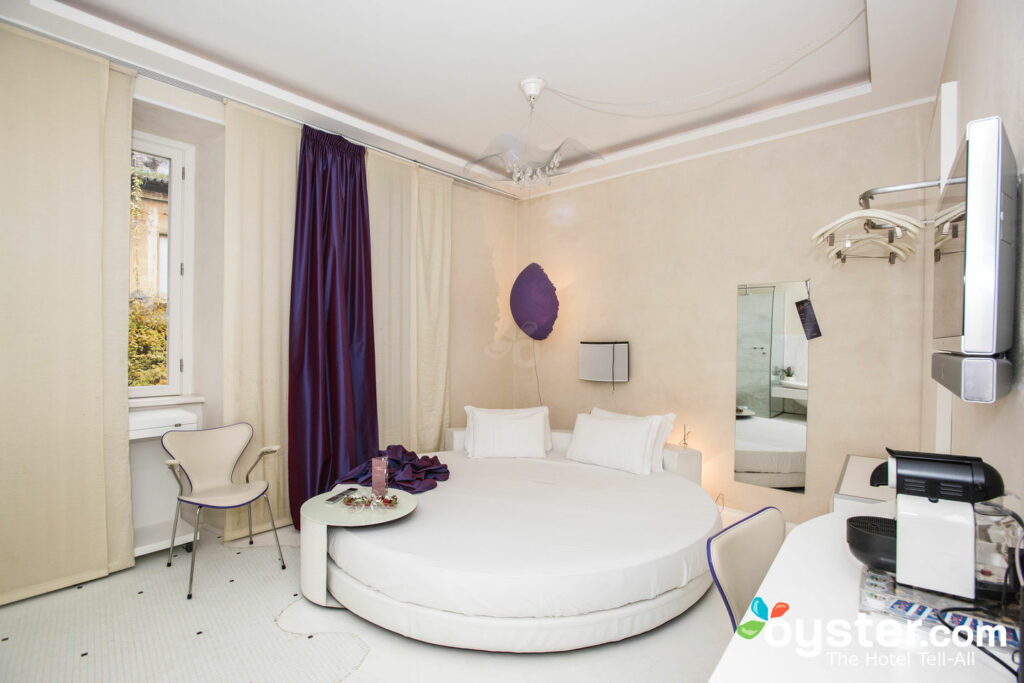 Mainly attracting couples on romantic getaways, this chic boutique hotel has a sensual vibe that's suitable for lovebirds seeking an intimate stay in the Eternal City. Rooms are filled with mood lighting and sexy features like in-room soaking or whirlpool tubs and rainfall showers. Features are limited to free minibars and free hot breakfast that's delivered to guest rooms, as well as a handful of services available for additional charges, such as massages, burlesque lessons, and personal shopping. Location is top-notch as well and great for those interested in exploring Rome on foot (the Spanish Steps are just a five-minute walk away and most other popular sites are within walking distance). Still, the ambience here is decidedly adult, with display cases of erotic toys and other items available for purchase in the lobby. In other words, those with kids should look elsewhere.
Occupying a historic 19-century building, The Beekman is a stunning luxury property that opened in August 2016 and artfully blends antique style with modern comfort. The 287-room hotel is located in the Financial District in downtown Manhattan, a five-minute walk from multiple subway lines. The stylish rooms and suites are outfitted with all the expected trappings, including quirky artwork, sleek marble bathrooms, and free Wi-Fi. Two fine-dining restaurants, including one by celebrity chef Tom Colicchio, are on-site, but the real standout is the large living-room-like bar, which sits under the striking atrium and is popular with the local after-work crowd. This is easily one of the top properties in NYC, though occasional construction noise and no full spa or gym on-site are downsides.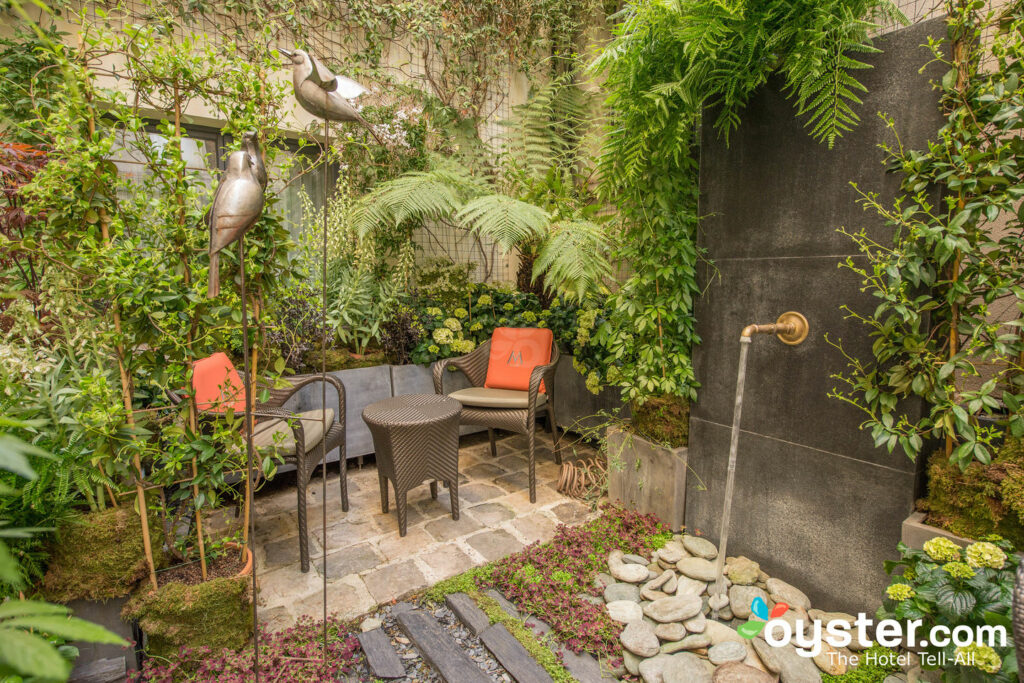 Located on the Left Bank of Paris, in the heart of the 6th Arrondissement, the family-owned Villa Madame seems rather unassuming from the outside with its simple stone facade. However, its interiors manage to be lush without fussiness, thanks to minimalist furnishings complementing a proliferation of flowers, candles, and the scent of essential oils, all leading to the verdant Secret Garden out back (also perfect for lounging). This style extends to the rooms, which are similarly outfitted with contemporary furnishings and decor, and feature not only room diffusers but showerheads fitted with special attachments that can dispense essential oils while the water is running. On the downside, the 28-room hotel lacks a gym or full restaurant, though it does offer a cozy bar and breakfast service that can be made-to-order and delivered to rooms.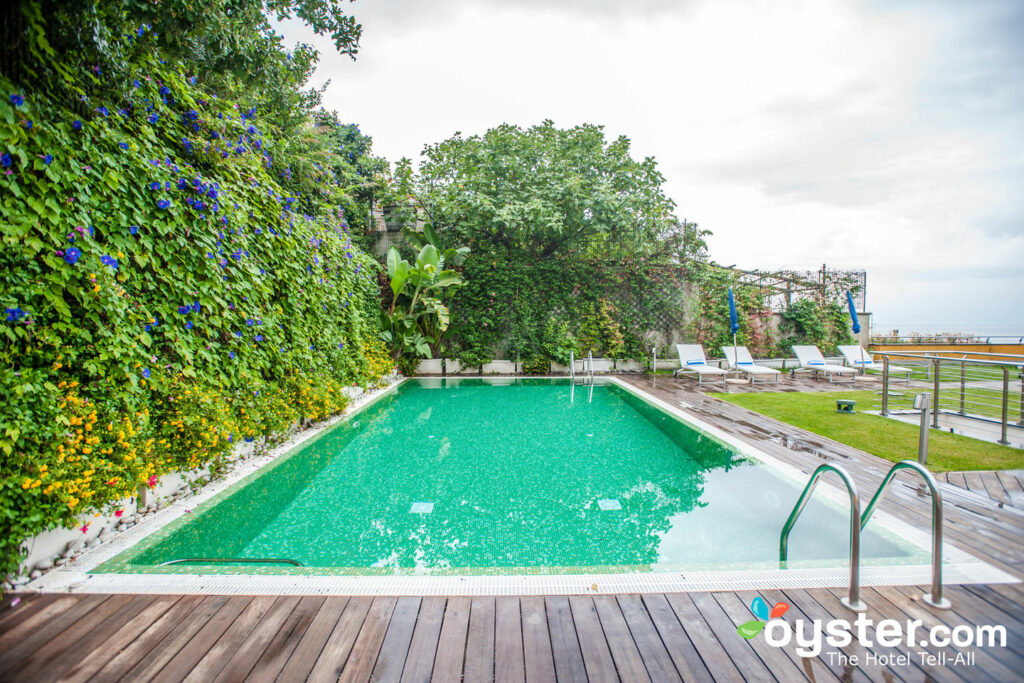 Travelers looking for a chic, swish hotel along the Amalfi Coast without all the pomp should consider the Relais Paradiso. Secluded away from the nearby village of Vietri sul Mare and surrounded by gorgeous scenery, the 22-room boutique property is intimately, elegantly posh. The rooftop pool with sea vistas alone is quite special, and the restaurant is excellent. Rooms are serene and spa-like, with romantic touches, modern amenities, and private terraces. The village, as well as popular sights such as Pompeii and the coastal towns of Amalfi and Positano, are within easy reach by car (there's free parking on-site, too).
Hotel Belvedere is full of history, which makes sense given that the property has been in the same family and passed from mother to daughter since 1880. Today, three generations of women are involved in its operation. Nestled into the hills overlooking Lake Como, the hotel has heaps of Italian charm and packs in extensive facilities like a heated outdoor pool, whirlpool, sauna, Turkish bath, gym, and spa. The 62 air-conditioned rooms feature a mix of classic and modern decor; most have lake-view balconies. The buffet breakfast is free and the pleasant restaurant serves seasonal local meals. Pets are allowed, and Italian lap dogs are likely encouraged. However, keep in mind that the hotel closes out of season and is pricier than many other three-pearl options in Bellagio.
A romantic escape, I Giardini Dei Sensi is best for couples who are looking for a getaway, rather than to tick sights off their list. With its orange trees, green shutters, lanterns, and tiled patio, the property looks every bit the charming Italian house, and the welcoming, intimate vibe continues inside. The common area is cheerfully furnished — like the parlor of a friendly aunt's home — with a long dining table, old fireplace, comfortable furniture, and plenty of art on the walls. Beyond the back door is a lovely grassed terrace with old trees and benches overlooking the bay. Located 17 minutes by bus from the center of town, the property offers access to the beach and hiking along the Amalfi Coast. An infinity pool and solarium are excellent (if less active) ways to enjoy the natural surroundings. However, the property isn't suitable for those who aren't comfortable with steps, and families with kids should look elsewhere. Plus, prospective guests take note: It's open only during high season, the start of June through the end of October.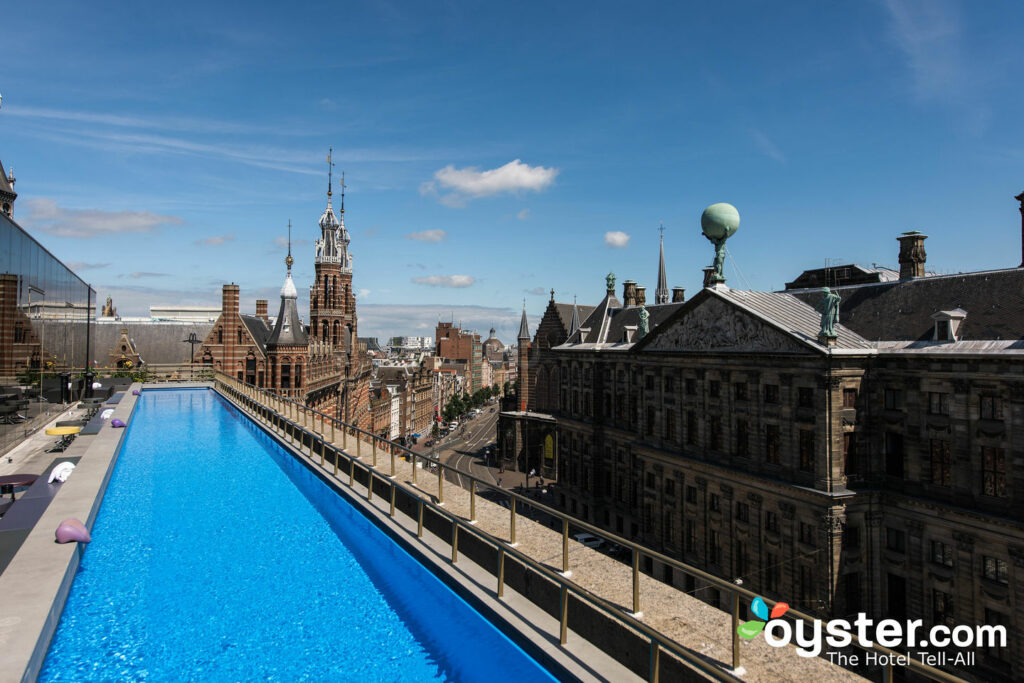 Spread over two beautiful, historic buildings right in the center of Amsterdam, this fantastic luxury hotel houses 238 rooms that are hip and funky, thanks to quirky touches and special details that incorporate Dutch culture. The hotel's other impressive features include a rooftop pool, stylish lounge, well-liked steakhouse, and a beautiful spa. There are a few drawbacks, including odd bathroom configurations, noise from the bar into the wee hours, and a pricey breakfast. Still, the property attracts all types of affluent travelers, including celebrities, who are looking for an upscale experience. Plus, its somewhat restrained style — when compared to other W properties — makes it a safe bet for design-conscious travelers of any age.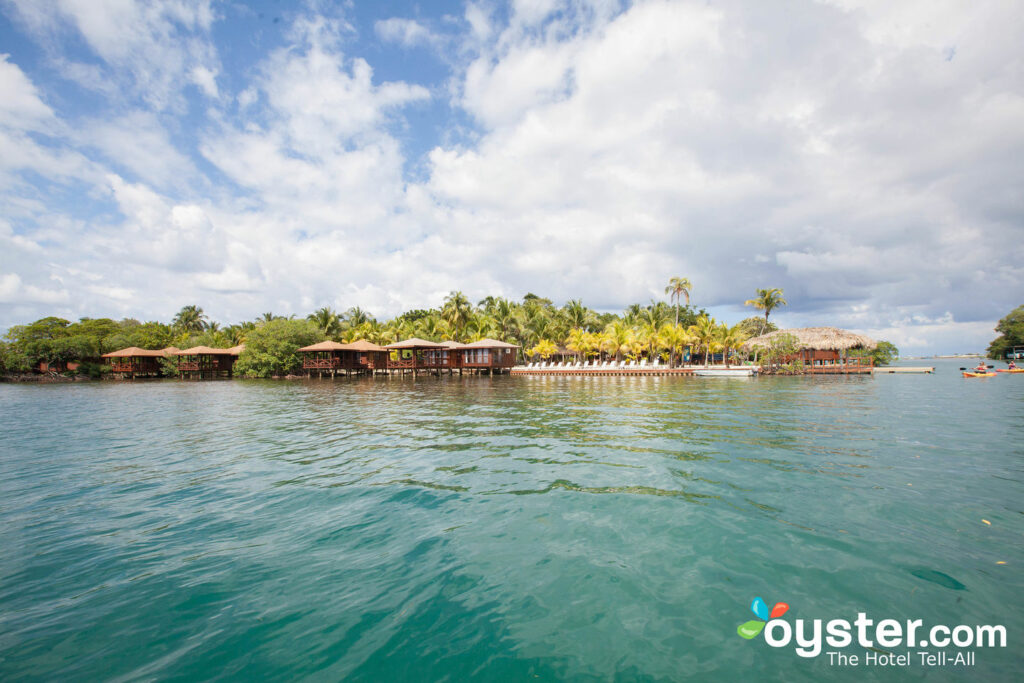 Opened in 1968, Anthony's Key Resort is a family owned and operated dive resort on Roatan's Sandy Bay. It's 61 bungalows are rustic and dated, though they do have hardwood floors and furniture, mini-fridges, and ocean-view balconies strung with hammocks. The resort is known for its massive dive operation, and every day, a dozen boats head to offshore dive sites. Other features include a tranquil outdoor pool surrounded by palm trees, a pool bar, free kayaks and stand-up paddleboards, a spa, dolphin encounters, and opportunities to go diving and snorkeling. The restaurant gets mixed reviews and has a menu that changes daily. (Note: all-inclusive rates don't include drinks.) Freebies like round-trip airport or ferry transfers and a welcome cocktail are nice perks, but keep in mind that air-conditioning isn't standard and some rooms require a water shuttle to reach.
You'll Also Like:
All products are independently selected by our writers and editors. If you buy something through our links, Oyster may earn an affiliate commission.