Amidst the craziness of wedding planning, it's easy for couples to go a little overboard on spending, especially when it comes to the honeymoon. On average, Americans are known to shell out -- and approximately $4,183 on a honeymoon. To help keep you in check, we've compiled four stellar ten-day honeymoon itineraries (that's about the average) for $5,000 or less, including airfare, hotels, and meals. Using a September wedding as our starting line, flights depart from Chicago, Los Angeles, and New York to give you a broad range.
Before we dive in, here's a quick key takeaway: if you're looking to go international, you have two options: 1) Pony up for an expensive plane ticket, but wind up somewhere inexpensive (Thailand, anyone?) or 2) save on the flight, but make up for it with a higher day-to-day cost of food, lodging, and activities. But more on that below.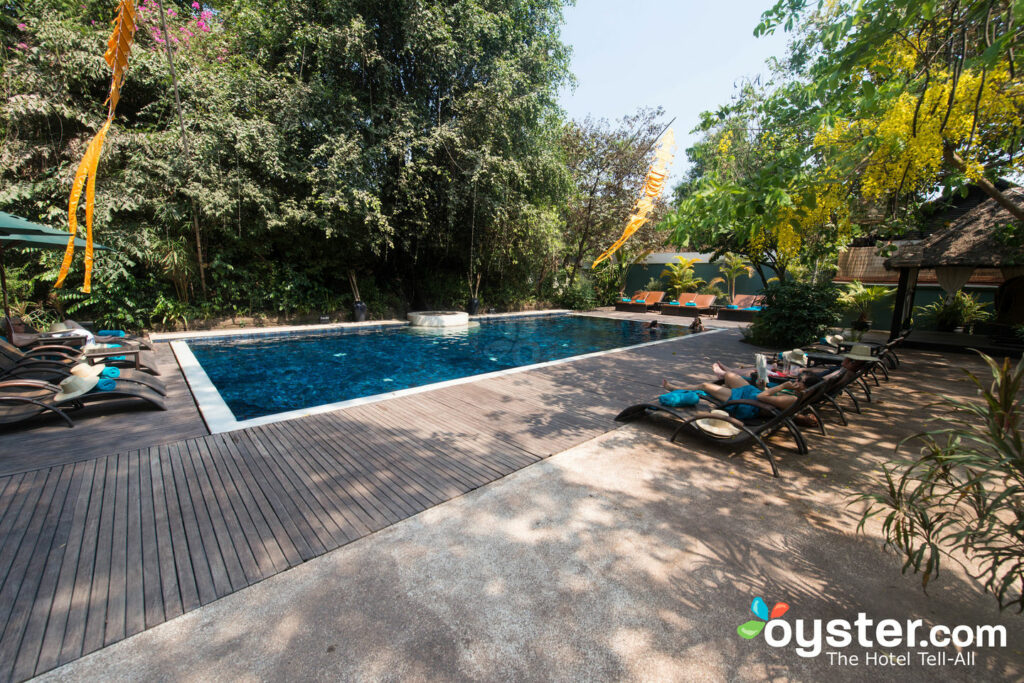 If you haven't been to southeast Asia before, Cambodia — particularly Siem Reap — makes a beautiful first impression. Honeymooners can watch the sun rise over ancient structures (the city is home to the Angkor Wat temple complex) before spending a day or more exploring them on foot. Catch a traditional Apsara dance performance after a balmy al fresco dinner or visit the Old Market to nosh on a bug or two (yes, really!). Newlyweds can round out their romantic experience by riding horses through rice paddies and nearby villages (just make sure animal conditions are A-OK before booking) or paying a visit to the floating villages, where houses are towed by boat.
Round-trip flight for two:
From NYC: $1,436
From Chicago: $2,078
From Los Angeles: $1,715
Hotel (nine nights): $1,587
Book the Bungalow Suite at the Heritage Suites Hotel, which is a short tuk-tuk ride away from the hubbub of central Siem Reap and Angkor Wat. The stay lends itself to romance with airy rooms that feature amazing bathtubs and steam rooms — not to mention, a gorgeous pool and spa on the property. Because it's located far from the tourist zone in downtown, guests will also get a local feel for the area when venturing to delicious restaurants outside the hotel's bounds.
Meals: $192.78
Breakfast is a freebie at the hotel. Lunch for two at an inexpensive restaurant averages $4.42, while a nicer three-course dinner at a mid-range establishment averages $17 for two.
Total: $3,215.78 – $3,857.78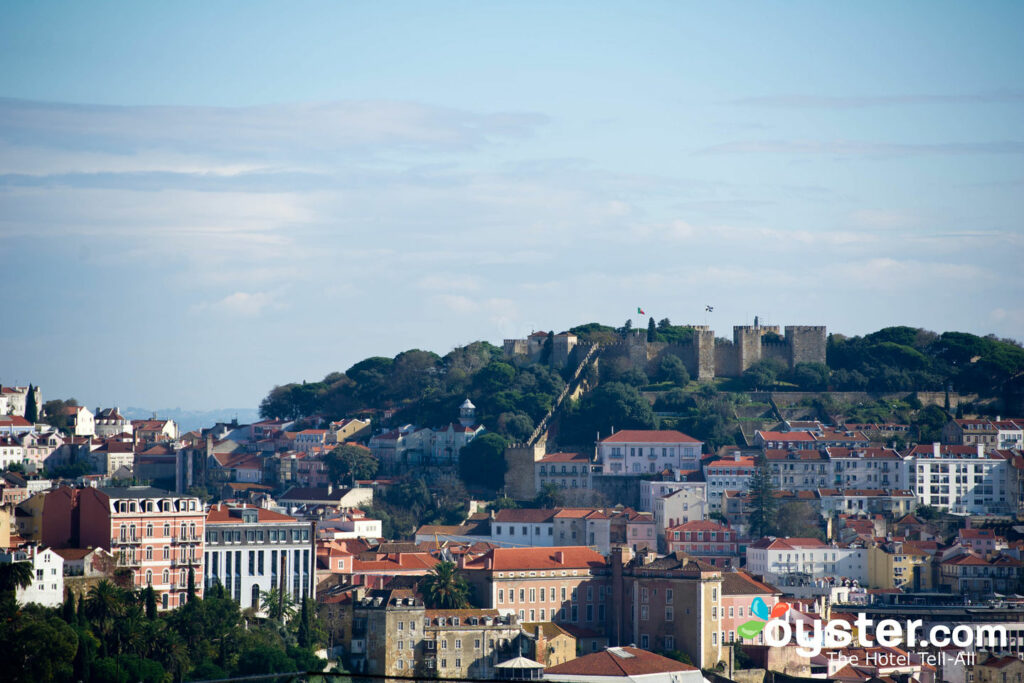 Lisbon is a romantic city at its core. You'll know exactly what we mean as you walk past its unique architecture, sip vinho verde at lunch, and listen to haunting fado music at pubs in the evening. From the castle that overlooks the city to contemporary art museums and Belem Tower, there's plenty to keep you and your sweetheart occupied. If you're up for it, take a day trip to the small town of Sintra, where you can explore the ruins of a Moorish castle as well as the glorious architectural mash-up that is Pena Palace.
Round-trip flight for two:
From NYC: $1,256
From Chicago: $1,776
From Los Angeles: $1,954
Hotel (nine nights): $1,970
Book a Deluxe Room at . Opened in 1925 and renovated in 2013, this 53-room property is beautifully designed and located in the historic (read: utterly charming) Rossio neighborhood. And although you'll be right in the heart of it all (major city sights are about a 10-minute walk away), the hotel's small size will have you feeling nested away when you want to be.
Meals: $585
Start your day with free breakfast at the hotel. Lunch about $10, while dinner for two will run you about $45.
Total: $3,811 – $4,509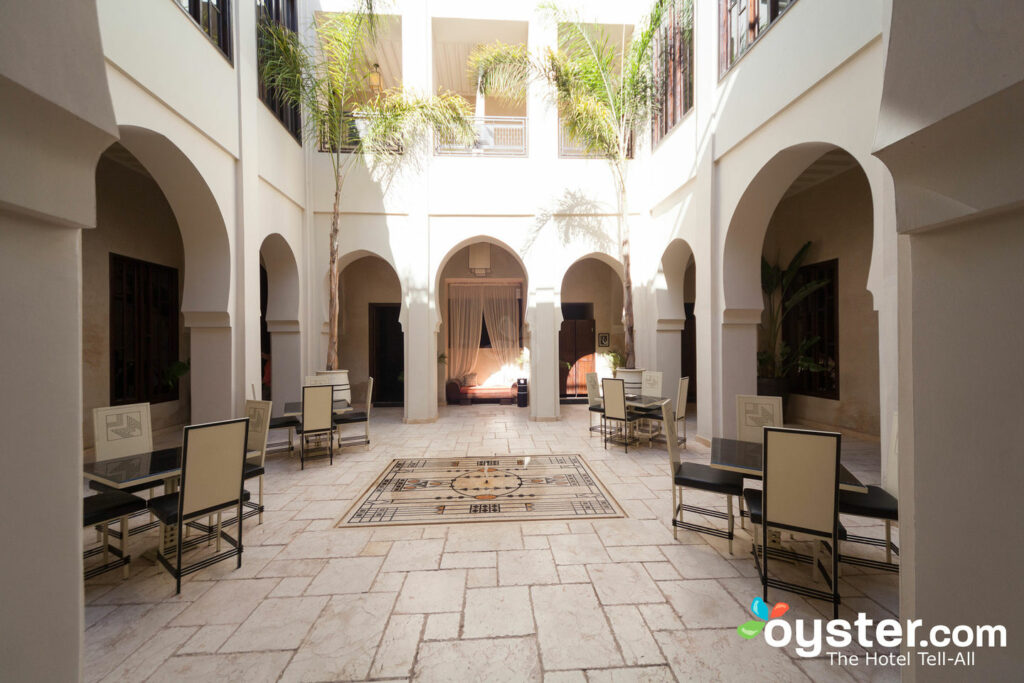 This highly sensual city is a feast for the senses. Get lost in the medina's winding streets, visit the spice market, fill up on bread with fresh green olive oil, and sip mint tea in the afternoons. Don't leave without treating yourself to a Berber carpet from the souk de tapis (a perfect wedding present!) and seeing snake charmers in the Jemaa el-Fna, the city's main square. Love birds can also grab a taxi to Yves Saint Laurent's Majorelle Garden, which was built by a French artist, enjoy a cooking class, or indulge in a food tour of one of the souk's many stalls.
Round-trip flight for two:
From NYC: $1,664
From Chicago: $2,216
Frrom Los Angeles: $2,122
Hotel (nine nights): $2,133
Go for the Junior Suite at the Villa Makassar. Located on the southern end of the medina, the 10-room property boasts a small plunge pool in the central courtyard and rooftop terrace. After a day of exploring the souks, come back to enjoy dinner at the hotel's restaurant, relax at the on-site hammam and spa, or unwind in the reading room with your pick of design books, magazines, music, and games.
Meals: $657
Complimentary breakfast at the hotel, followed by lunch ($14 on ), and nice dinner for two with drinks ($45 on average).
Total: $4,454 – $5,006
For those looking for a honeymoon packed with a whole lot of relaxing, head to Koh Tao. Go for walks, take the free shuttle into town for a massage, unplug, swim, laze in the sun, read a book, and sip on afternoon cocktails.
Round-trip flight for two:
From NYC: $1,918 to Koh Samui, then additional ferry to Koh Tao
From Chicago: $2,535
From Los Angeles: $1,827
Hotel (nine nights): $1,712
Choose the the Castaway Villa at The Haad Tien Beach Resort (if you prefer a private pool instead of a beach area, opt for the simpler namesake villa for a bit less). The rustic-luxe villa is decked out with gorgeous wood, white linens, a beautiful porch, and two chairs right where they need to be — on the beach. Guests can rent snorkeling gear and kayaks, hit the spa, enjoy a Western or Thai breakfast, or grab cocktails in the open-air, ocean-view restaurant or beach bar near the infinity pool. Due to its remote location, there aren't any villages nearby. In other words, here's your chance to completely disconnect.
Meals: estimating $650
Breakfast is on the house; lunch and dinner run pricier than local places.
Total: $4,280 – $4,897
Related Stories:
All products are independently selected by our writers and editors. If you buy something through our links, Oyster may earn an affiliate commission.