Studies show that traveling is good for you. Actually really good for you, improving both your physical and mental health. But sometimes bad things happen to you when you're on vacation. There's the usual stress, and the fact that travel can exacerbate other ailments, but then there are the really bad things that can only happen when you're abroad -- like, you know, getting thrown into a foreign jail for a minor offense, perhaps one you didn't even commit! Of course it's important to be aware of various laws (and to follow them) when traveling, but some countries have shockingly severe punishments for crimes that are considered quite minor stateside. And unfortunately, travelers often don't realize just how strict some destinations are until they're in handcuffs. Here are five minor offenses that, if you commit them abroad, will get you thrown in jail (or worse).
In the U.S., penalties for graffiti, an act of vandalism, vary from state to state, and the severity of the ruling also depends on numerous factors, such as the extent of the damage and if the offender has any past vandalism convictions. Rulings usually range from a fine to community service and/or probation; extreme cases have resulted in jail time. But one thing that's not going to happen if you're convicted of graffiti stateside? A caning. The same cannot be said of Singapore. Thanks to the country's Vandalism Act of 1966, any act of vandalism (which includes graffiti, as it falls under the destruction of public or private property) includes a mandatory punishment of three to eight cane strokes for repeat offenders; this form of punishment is also often incorporated into the sentencing of first time offenders as well, coupled with fines and jail time.
In 2010, the case of Swiss citizen Oliver Fricker sparked an international outcry when he was handed a sentence of five months in jail and three strokes of a cane for trespassing into a public transportation depot in Singapore and spray-painting graffiti on two train cars. When he appealed, his jail time was increased to seven months. Just last year, two Germans were convicted of a similar offense and were each sentenced to nine months in jail and three cane strokes.
Not surprisingly, the penalties for other crimes are similarly more severe in Singapore than the U.S. Although the country's mandatory death penalty for drug trafficking (pertaining to a certain number of grams) was eradicated in 2012, punishment for the crime is extensive, and you can even get locked up for selling gum.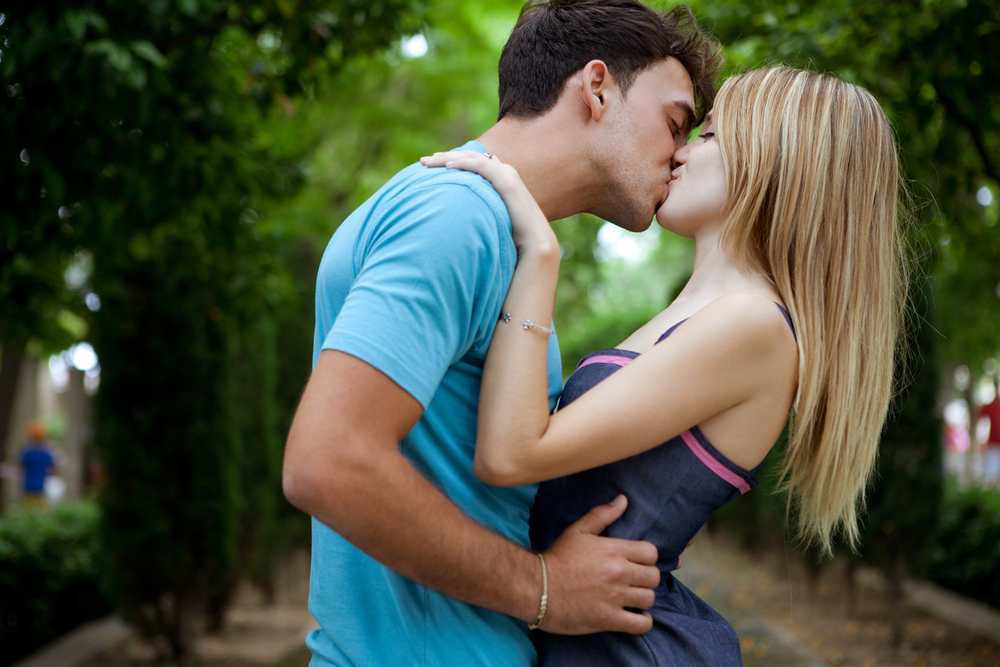 A largely Muslim country, the United Arab Emirates has notoriously strict laws and policies on moral conduct. As the U.S. State Department reports, "Sexual relations outside marriage and adultery are illegal in the UAE and convicted individuals have been punished by lengthy jail sentences." In recent years, the UAE government has drawn international criticism for not only the law's existence (and punishments upheld for breaking it), but also the fact that — as The Guardian reports — even the victims of rape are not exempt from punishment, which can include jail time and flogging.
Most of those jailed for the crime in the past have been UAE citizens and/or residents, but tourists have also been arrested. In 2010, a woman in Dubai reported a British couple for kissing in a public restaurant. The pair was subsequently arrested and sentenced to a month in prison, followed by deportation, plus a fine for consuming alcohol. Two years earlier, another British couple was handed a three-month jail sentence for having sex on one of Dubai's beaches. The U.S. State Department similarly reports of U.S. travelers in the UAE, "U.S. citizens have been arrested in the past for obscene hand gestures, using inappropriate (foul) language with a police official, and for public displays of affection, such as kissing… Penalties for public displays of affection or immodesty can be severe. Travelers have been sentenced to lengthy jail terms for kissing in public."
In the United States, tattoos are protected under the freedom of expression; while there are no federal laws regarding tattoos, every state has adopted a law requiring that the recipient of a tattoo must either be 18 or over, or have the consent of a parent or legal guardian. There are no laws regulating what a person can have tattooed on their bodies.
The same cannot be said of Sri Lanka. Although there are no laws specific to tattoos in the country, residents and visitors can be jailed for insulting Buddhism, the national religion, which is considered a serious crime. The U.S. State Department warns travelers, "Posing for a photograph with your back to a statue of Buddha is a serious offense in Sri Lanka, punishable by a fine or arrest. Travelers should also be cognizant of displaying religious imagery, including tattoos of Buddha, while traveling to and transiting within the country, as foreign nationals have been arrested or denied entry to Sri Lanka due to such tattoos."
In 2014, a British tourist traveling through Sri Lanka, from India to the Maldives, was arrested when her Buddha tattoo was discovered. Though she was a practicing Buddhist, authorities determined that her tattoo was "an insult to the country's religion," so she was sentenced to deportation, following a night in jail and two nights in a detention center. In 2013, three French tourists in Sri Lanka were sentenced to prison time (which was later suspended) for kissing a Buddha statue.
Southeast Asian countries have notoriously harsh drug penalties, and Thailand is perhaps the country with the harshest of all. Because in Thailand, those accused of drug trafficking can be handed the death penalty; this comes as a shock to many travelers from the U.S., where — under Kennedy vs. Louisiana — the death penalty can only be sentenced to those who have committed homicide. As the U.S. State Department warns visitors to Thailand, "Penalties for possessing, using, or trafficking in illegal drugs in Thailand are severe, and convicted offenders can expect long jail sentences under harsh conditions and often heavy fines as well. Thailand has a death penalty for serious drug offenses and has executed convicted traffickers. We frequently do not learn of the arrest of U.S. citizens for minor drug offenses, particularly in southern Thailand, until several days after the incident. If you are arrested for a minor drug offense, you may be jailed for several weeks while lab testing is done on the drugs seized with you. Pre-trial jail conditions may be more severe than prison conditions."
While the death penalty has not been applied in the country since 2009, when two convicted drug traffickers were given lethal injections, the Thai government continues to hand down harsh punishments for drug crimes, even to tourists. In 2014, two tourists (one British and the other Australian) were sentenced to 50 years in a Thai jail for the possession of ecstasy. And as Time Magazine reported last year, visitors to Thailand — particularly those in Bangkok — are subject to significant harassment from local police, including the demanding of random drug tests.
5. "Hostile Acts" in North Korea
Of all the countries to make this list, North Korea is arguably the most dangerous for visitors to commit a crime, and it is the only country on the list that the U.S. State Department has issues a travel warning for, stating, "The State Department strongly urges U.S. citizens to avoid all travel to North Korea/the Democratic People's Republic of Korea (DPRK) due to the serious risk of arrest and long-term detention under North Korea's system of law enforcement, which imposes unduly harsh sentences, including for actions that in the United States would not be considered crimes and which threaten U.S. citizen detainees with being treated in accordance with 'wartime law of the DPRK.'"
"Crimes" that can lead to detention range from showing disrespect to past or current government leaders, to shopping at stores not designated for foreigners. In fact, the State Department reports that at least 14 U.S. citizens have been held in the country over the last decade, and many who have confessed to alleged crimes are suspected to have done so under coercion of the North Korean government. One such recent case involves University of Virginia student Otto Warmbier, who was arrested on the final day of a tour to North Korea this past winter for supposedly attempting to steal a propaganda sign from the hotel where he was staying. In March, Warmbier was handed a 15-year prison sentence with hard labor and he remains in detention to this day, now having served over 200 days.
Related Links:
All products are independently selected by our writers and editors. If you buy something through our links, Oyster may earn an affiliate commission.