If an ideal getaway to Mexico means speaking English 24/7 and meeting dozens of other travelers, head to Cancun or Cabo; but if a trip there isn't complete without relying on your high school-level Spanish or chatting with locals about the city, you're in luck. Though many of the vacation-worthy destinations in Mexico are bound to have some tourists, there are a few cities that don't see hordes of travelers, have retained their local culture, and offer a more laid-back look at life in Mexico. So skip that Cozumel or Puerto Vallarta trip, and head to one of these six stunning spots in Mexico that aren't overrun by tourists... yet!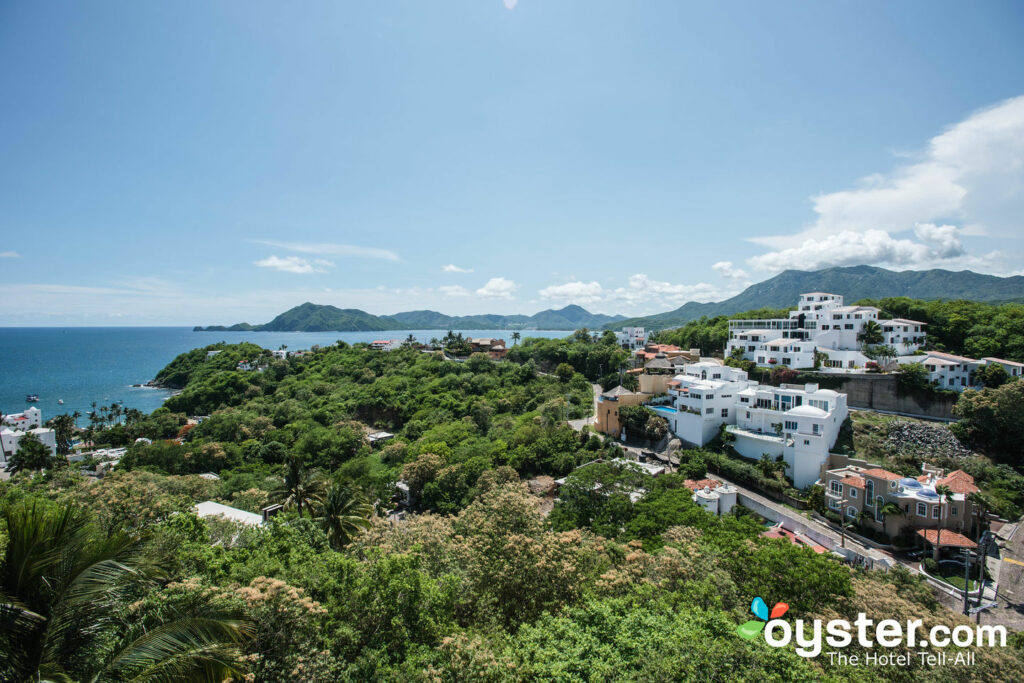 Though it's half resort town and half shipping port, Manzanillo is still a bit of a hidden gem. Situated on the Pacific side of Mexico, it has two bays with stunning beaches, one that travelers may recognize from the Bo Derek and Dudley Moore film "10." In addition to laid-back, friendly locals, the lush area has both active and inactive volcanoes, banana plantations, and fantastic fishing. Though the city sees many tourists, it's managed to retain an authentic Mexican vibe, particularly if travelers visit during low-season months. So eat delicious ceviche, shop at the weekend markets, and snorkel along the beach for a relaxing getaway without the springbreakers.
Our Hotel Pick: Dolphin Cove Inn
A Unesco World Heritage city, Guanajuato is located in central Mexico, about a 75-minute drive east of Leon. The city was founded in 1559 and due to the area's mines, was once one of the world's leading producers of silver. Today, the charming locale is filled with colorful houses, cobblestone streets, and colonial-era buildings; travelers will also find street performers in the plazas and the city's many students at the bars and restaurants. Culture-wise, Guanajuato's popular annual Cervantino Festival (named after the "Don Quixote" author) brings a large number of artists and there are several excellent museums in the city. Though it lacks the gorgeous beaches Mexico is known for, it has a vibrant, authentic atmosphere that makes it worth your vacation days.
Our Hotel Pick: Hotel San Diego
A tiny 2,000-person beach town, Yelapa is a quick 45-minute boat ride from the tourist-ridden Puerto Vallarta. Travelers won't find centuries-old churches or five-pearl hotels, but the charming town offers a secluded escape. It lies in a cove of the world's seventh largest bay, Bahía de Banderas, and is surrounded by dense jungle. There are no roads or cars; no airplanes flying overhead; and no Starbucks. The low-profile destination won't be everyone's cup of tea, but those looking to truly get away from the hustle and bustle will be more than pleased. Just be sure to pick a hotel with room views of the water.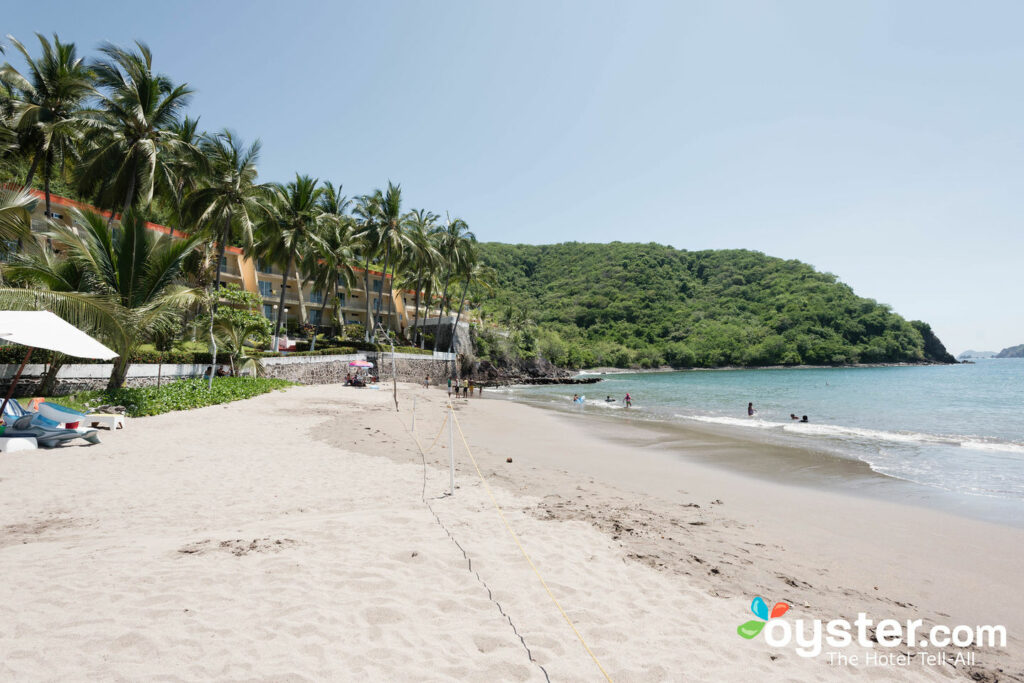 A 40-minute drive northwest of Manzanillo, Cuastecomates is a small, easygoing town in the Mexican state of Jalisco. There's only one hotel along its secluded bay, with several inexpensive restaurants and bars surrounding it. The long, sandy beach and lush hillsides across the water make for a gorgeous setting (the sunsets are unbelievable, as well.) The hotel is best suited to low-key families that want to be immersed in the local environment, as a majority of guests are Mexican families. Travelers with cars can also explore the more vibrant towns of Melaque (a 10-minute drive away) or Barra de Navidad (a 15-minute drive from the hotel).
Our Hotel Pick: La Quinta Gran Bahia Cuastecomates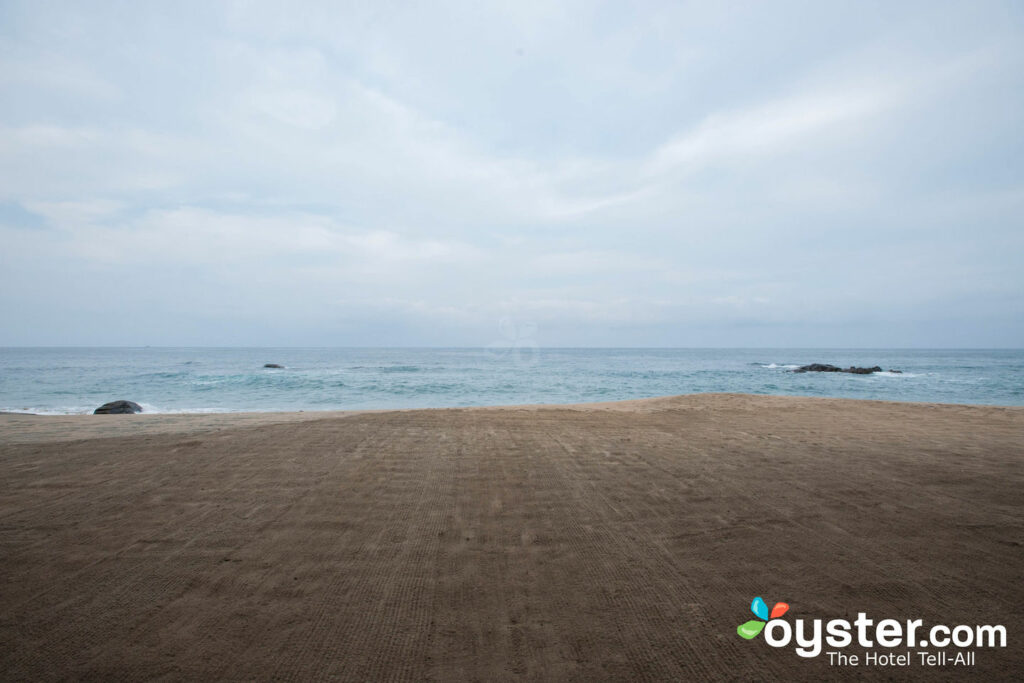 Another Pacific-coast city, Sayulita is a seaside village of about 4,000 people, located an hour's drive north of Puerto Vallarta. The quaint town is mostly known among surfers for its gentle waves that are perfect for beginners, which has resulted in it having a hippie-like vibe. There are dozens of restaurants and bars, surf shops, and boutiques; visitors can try local tequila, eat fish tacos, and ride some waves — though not necessarily in that order. Sayulita doesn't have the prettiest beaches and many wetsuit-donning tourists do visit, but its relaxed, rustic atmosphere is ideal for travelers looking to spend their days on a surfboard.
Our Hotel Pick: Playa Escondida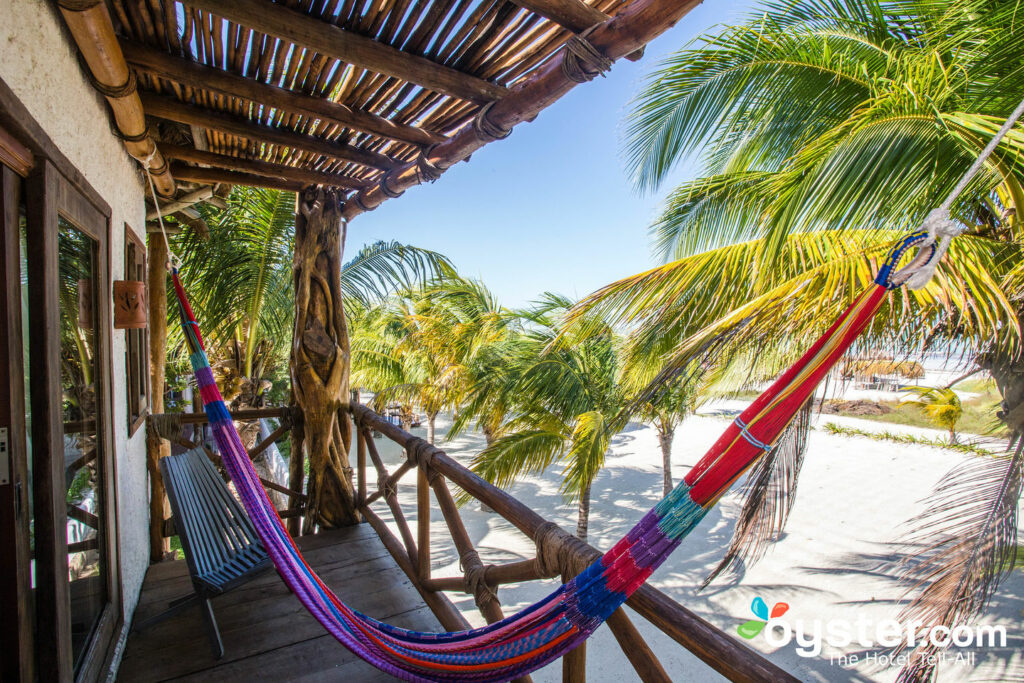 Off the north coast of Mexico's Yucatán Peninsula, Holbox Island (or Isla Holbox) is a secluded destination known for its ideal waters for kiteboard beginners. There are few cars on the island; instead, locals and visitors get around by bike or golf cart. Adding to the low-key atmosphere, most hotel picks here are actually hostels, although there are a handful of upscale, beachside options.
The Mexican sun can be dangerous, so be sure to bring along and lather up in your favorite sunscreen.
Related Links:
All products are independently selected by our writers and editors. If you buy something through our links, Oyster may earn an affiliate commission.