When it comes to planning a vacation, there's a number of people who swear by cruises. It makes sense; it's all-inclusive, you can see multiple destinations in one shot, and your getaway is filled with activities. Cruising aficionados have the routine down pat, but what if it's your first time? "Choosing a cruise for the first time can seem like an overwhelming task -- with so many lines and ships to choose from, it's hard to know where to start," Carolyn Spencer Brown, editor-in-chief of CruiseCritic.com tells Oyster.com. "Our best piece of advice is always to research cruise lines first, to best understand what each line offers, and find which lines meet your personal travel style." To help you out, we did some research for you and found that these are seven of the best cruises for first-time cruisers.
1. Royal Caribbean: Harmony of the Seas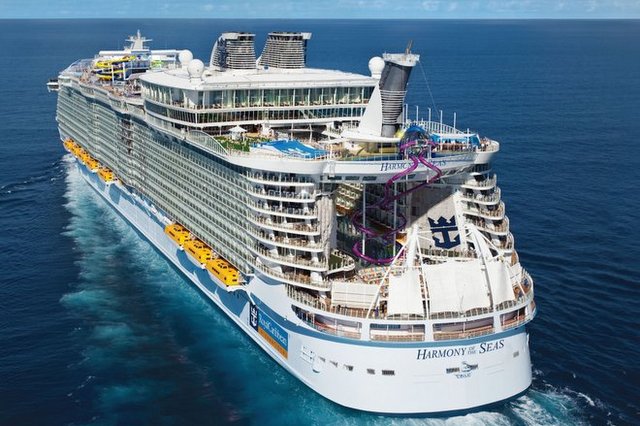 Go big or go home, right?! You might as well make a splash
for your first cruise by stepping foot on the largest cruise in the world set
to debut in Europe in May 2016. Since it will be everyone's first time on the
ship, you'll be able to explore the new features — like an interactive aqua park for
kids and robot bartender — without feeling out of the loop. It's ideal for
families as there are plenty of activities for kids and larger guest rooms.
Hotel Near Port:
2. Uniworld: Castles Along the Rhine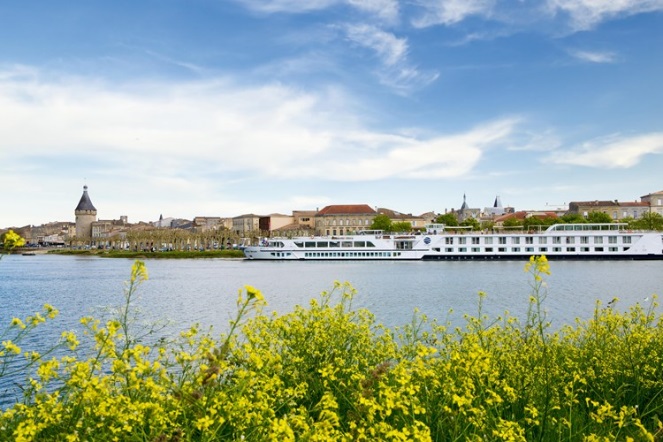 If simple elegance is more your style than an action-packed mega ship,
then a more intimate river cruise would be perfect for your first voyage. This
eight-day itinerary
takes passengers from Basel to Amsterdam aboard either the River
Empress or the S.S.
Antoinette (depending on
departure date) following the magical and picturesque Rhine River. The daily
excursions make it easy to explore a number of towns and cities in the heart of
Europe.
Hotel Near Port:
3. Abercrombie & Kent: Connection European River Cruises
Abercrombie & Kent is known for its small group travel and making exploring
the world a breeze. Typically focusing on luxury land packages, the company's four new
themed cruises offer travelers the same inspiring activities and expert
Resident Tour Directors, but priced 30 percent less. You still get
four-star-plus and five-star accommodations and no more than 24 guests, as well
as included city visits before and after cruising. It doesn't get much easier than that!
Hotel Near Port:
4. Star Clipper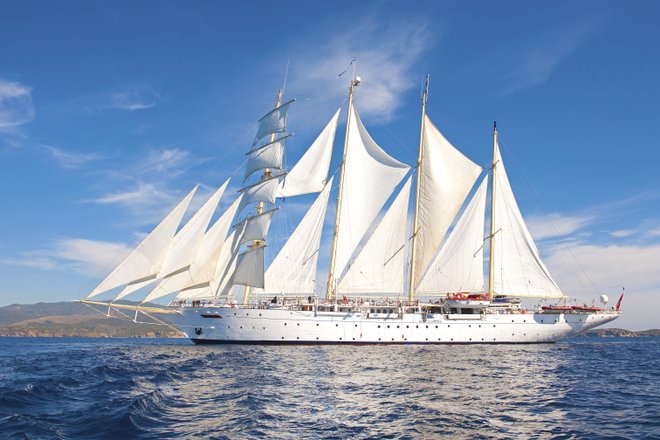 History buffs will love these traditional
clipper ships not typically offered to most cruisers. And the glorious masts
and billowing sails make it clear from the start that you are embarking on a
special voyage. Star Clippers operates three of the world's largest and tallest
sailing vessels: the Royal Clipper, the Star Clipper, and the Star Flyer. The
ships visit ports often untouched by larger cruise ships and offering
passengers the activities, amenities, and atmosphere of a private yacht. Bonus: everyone
is encouraged to help raise the sails, learn how to tie knots, visit the open
bridge, lie in the bowsprit net-suspended above the rushing sea, and climb the mast to the Crow's Nest for a stunning panoramic view. Might as well embrace tradition for your first experience.
Hotel Near Port:
5. Celebrity Cruises: Alaska Northern Glacier Cruise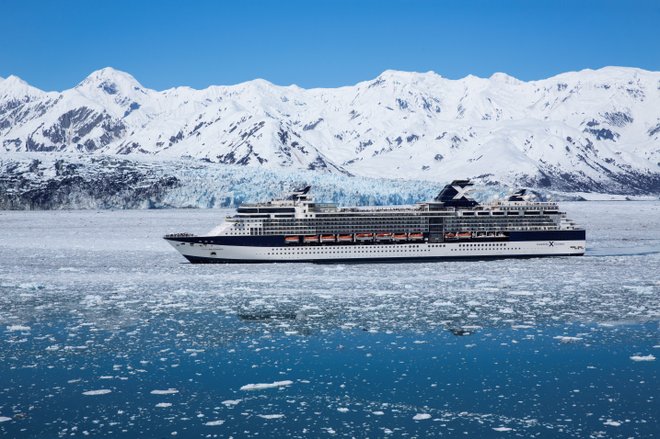 An $8 million makeover of the Celebrity Millennium ship and an
eight-night Alaskan itinerary make this cruise perfect for a first timer with
an adventurous side. Along with a revamped Penthouse, Royal Suites, and brand-new spaces that no vacationer has seen before (such as the Rooftop Terrace
complete with a movie screen), cruisers can choose from a variety of adrenaline
pumping activities like the 5-Glacier Seaplane Exploration,
Alaska Coastal Expedition, and ATV Expedition and ZipRider.
Hotel Near Port:
6. Disney Cruise Line: Disney Dream
Think Disney World, but in the middle of the ocean.
That's exactly what this 2,500 passenger ships offers, catering to families with
young children. You'll get to experience the traditional magic Disney is known
for, but without a high price tag. Included in your rate is dining and a
plethora of activities to choose from. Not to mention, just walking around the
ship is an experience; there are digital paintings that come to life as you
look at them, princess meet-and-greets, and tech-friendly kids' clubs. The ports of
call are even out of storybook. You'll dock at Castaway Cay, a private island
owned by Disney.
Hotel Near Port:
7. Crystal Cruises: Monte Carlo to Venice on Crystal Symphony
What better way to test our your first cruise than on one that maximizes your vacation time? Crystal Cruises has curated a number of shorter itineraries that showcase Europe's must-see destinations and are conveniently scheduled itineraries, including Sunday to Sunday. They afford those with limited travel time the ability to enjoy a dream luxury vacation without overextending their time away from work and other commitments. Crystal's Monte Carlo-to-Venice, seven-day sailing allows travelers ample time to immerse themselves in cruising with at least one day of sailing and quality time at new and favorite European destinations.
Hotel Near Port:
Related Stories:
All products are independently selected by our writers and editors. If you buy something through our links, Oyster may earn an affiliate commission.