When it comes to weddings, some prefer an intimate ceremony, while others follow the bigger the better school of thought. And we're not just talking about the number of guests and a clever hashtag. Couples are going to extreme lengths to stand out and have a truly unique affair. Hotels around the world are even hopping on the bandwagon and offering wedding packages that will wow guests. From exchanging vows underwater to reserving an entire island, here are some of the most extravagant, mind-blowing ways to throw a destination wedding.
1. Say "I Do" on a Helipad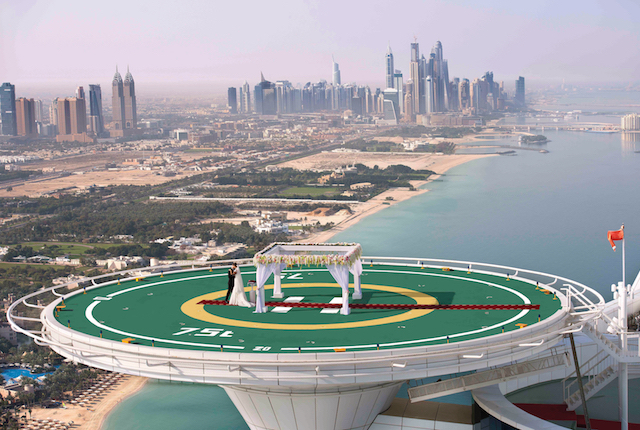 With personal butlers, a Rolls-Royce fleet, and private beach, Dubai's Burj Al Arab Jumeirah follows the go-big-or-go-home mentality. For couples looking to kick it up a notch for their vows, the resort offers the chance to get married on its helipad — 695 feet above the Arabian Gulf. This lavish experience includes a "wedding architect," who will be available 24/7 and help design the perfect day. Couples can up the ante even more and choose to arrive at the hotel in a helicopter or Rolls-Royce Phantom on the big day.
2. Get Married on Top of a Sky-High Landmark
The CN Tower in Toronto was at one point the tallest free-standing tower in the world. Today, thrill-seekers love to visit the EdgeWalk, where they can walk on the building's ledge and take in a breathtaking view of the city from 1,167 feet high. Adventurous duos can even say "I do" during the walk. And don't worry about shelling out on a dress or tux — couples will receive special EdgeWalk wedding outfits.
3. Host an Underwater Wedding
Couples can tie the knot 40 feet below sea at Monaco's Larvotto Beach, courtesy of an exclusive (and amazing) offer from Hotel Metropole Monte-Carlo. The ceremony, which is directed by world-famous free-diving champion Pierre Frolla, features transportation to and from the beach, professional divers, and a priest. Gather 22 of your closest friends and family members to enjoy the underwater ceremony with you and your sweetheart. Then, ditch the flippers on the dance floor post-dive.
4. Fall in Love on a Private Island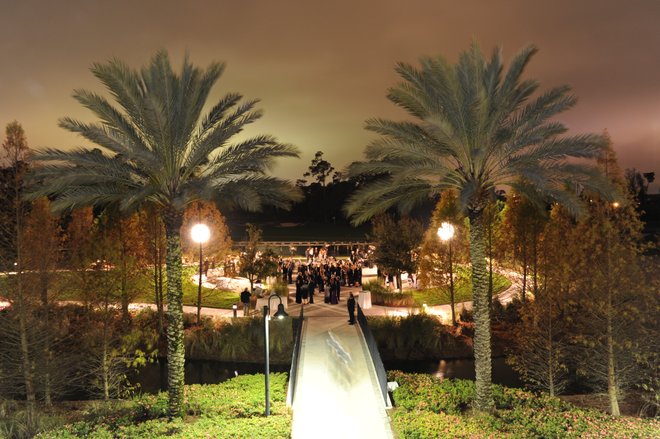 If you want privacy on your special day (and money is no object), opt for getting hitched on your very own island. Signature Island at the Waldorf Astoria Orlando and Hilton Orlando Bonnet Creek is surrounded by a natural creek and idyllic views of the hotel's golf course. Couples can touch down via helicopter, exchange vows during the sunset, and share their first dance to a backdrop of fireworks.
5. Plan Movie-Inspired Nuptials
Inspired by the Academy Award-winning film "Dangerous Liaisons," the wedding package at Sandos Cancun Luxury Experience Resort transports couples and their guests to an 18th-century French royal court, complete with string quartettes and a ballet. Factor in spectacular Caribbean Sea views, too. Couples can customize the lounge area, menu, and wine options as well.
6. Enjoy Bollywood-Themed Bliss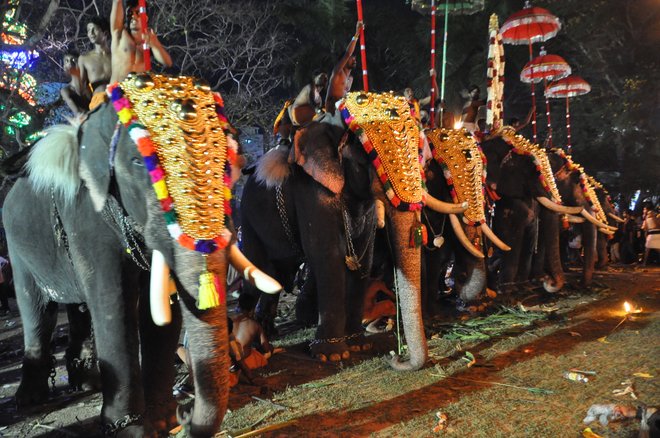 You need not travel to India to host one of their incredible wedding celebrations. Elephants and horses, accompanied by drums and music, are common during the baraat ceremonies at Buena Vista Palace Hotel & Spa in Orlando. They even include elaborate firework entrances for the bride and groom as well as a reception where dessert stations are brought out to guests and timed with the evening fireworks at Disney World's Magic Kingdom and Epcot resorts.
7. Get Hitched on a Yacht
It's not every day that you get to charter a private boat, but then again, this is not an everyday celebration. With panoramic views of the Manhattan skyline, private yachts Atlantica and Manhattan Elite set the stage for a gorgeous New York City wedding. After a romantic ceremony on the spacious deck, the bride, groom, and their guests will cruise down the Hudson River while dancing the night away alongside the Statue of Liberty and Brooklyn Bridge.
Related Stories:
All products are independently selected by our writers and editors. If you buy something through our links, Oyster may earn an affiliate commission.