Travel is all about learning, expanding your horizons, getting rid of preconceived notions and myths that you might have -- and replacing them with the truth. Trust us, we've learned our fair share of truths and discovered our own believed myths debunked after hitting the road. We've been set straight a few times; our favorite always being over coffee or a beer while in the midst of an intense or friendly conversation with locals or fellow travelers. At the worst of times, it's embarrassing to uphold that American stereotype of being clueless, and at the best, it's realizing you were afraid of something for no reason. To save you some heartbreak (and pump you full of worldly knowledge), here are eight common misconceptions about the world that most people think they've got right, but are actually totally wrong.
Got any other information bombs to drop? Let us know in the comments!
1. Cinco de Mayo is the celebration of Mexico's independence.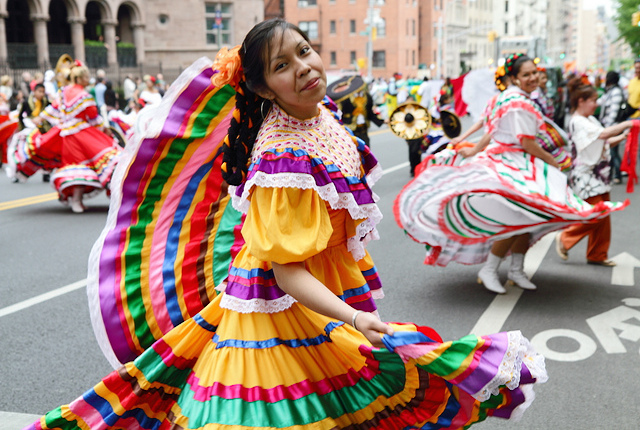 Grab a margarita, this one might be tough. Cinco de Mayo is not the Mexican equivalent of the fourth of July. It is not celebrating Mexican Independence; that's celebrated on September 16th. Cinco De Mayo marks Mexico's epic and unlikely defeat of the French army back on May 5, 1862. At the time, the French army was the strongest in the world, and their defeat in Puebla gave much of Mexico a new hope and sense of national pride. We aren't sure where this got confused, but while Mexico doesn't really celebrate this historic day, Americans throw over 150 "Mexican Independence" parties all over the country.
2. Viking helmets had horns on them.
Vikings may have been fierce Scandinavian warriors, but their battle armor did not include helmets with horns poking out of the sides. No one is quite sure where this came from, but some suspect it's all thanks to a costume designer who stuck the horns on the helmet costumes of an 1870s opera performance. In fact, there's only ever been one helmet that historians can pin to the vikings — and, you guessed it, no horns.
3. There is no Speed limit on the Autobahn.
If you've ever been a bit wary about renting a car in Germany because you didn't want to be a part of some freeway free-for-all, have no fear. The Autobahn actually does have a speed limit, and sometimes, it's slower than speeds you'll find on the highways back home. Speed limits are determined by the surrounding area off the freeway; when you drive through towns and cities, you'll probably have to stick around 31 mph, while you can ramp it up to a whopping 62 mph outside of city limits. There are a few sections, brief in their distance, where you can drive as fast as you want. But, unless you're in the fast lane, it shouldn't faze you.
4. Bagpipes are from Scotland.
It's practically impossible these days to not associate bagpipes with kilts-wearing Scots, but, in somewhat disputed reality, bagpipes are not originally Scottish. Surprisingly, there are tales of an ancient form of this quirky musical instrument showing up in the Old Testament. They've also been mentioned in texts from ancient Greek plays and the ancient Roman Empire. It's actually believed that the Romans were the ones to bring the instrument over to Scotland, then called Caledonia.
5. The Great Wall is visible from space.
This is a long-told old wives tale. Every one claims to have seen a picture of the earth from space, with the Great Wall of China running across the Asian continent. This is not true. While there are a few manmade structures that are visible from space — like the Giza Pyramids — sadly, the Great Wall of China is not one of them. But, we still think it's worth a visit.
6. Mount Everest is the tallest mountain in the world.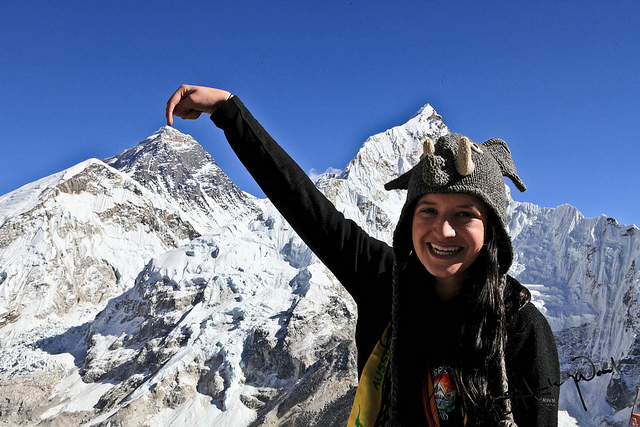 Mount Everest is oft-though to be the tallest mountain on earth, but it depends who you ask, or, more specifically, where you are measuring from. If you measure from the mountain's oceanic base to its peak, Mauna Kea in Hawaii wins the gold at 33,500 feet high. However, most of this million-year-old mountain is underwater, giving way for the more-visible Mt. Everest to be interpreted as the tallest mountain on earth.
7. Bulls get angry when they see the color red.
Thinking of heading to the Running of the Bulls in Pamplona? Don't worry about wearing red because the bulls can't see it anyways. It might be a common belief that the color red makes bulls furious — and where we get the saying "seeing red" from — but it's actually not true. Bulls are colorblind.
8. Everyone in Columbus' time believed Earth was flat.
While we thought the myth that the Earth was flat had been put to bed ages ago, it's seen a recent resurgence in pop culture. People have been vehemently taking to social media, professing that the earth is indeed flat. While they are wrong, you might also be wrong if you think "Flat Earth" was a unanimous Middle Age belief. In fact, much like today, by the 14th century, most educated folk had been schooled to the fact that the earth was spherical, not flat. I guess Columbus didn't get the memo.
Related Links:
All products are independently selected by our writers and editors. If you buy something through our links, Oyster may earn an affiliate commission.