Oyster.com's massive team of hotel photographers and experts can be found all over the world; any given day, we have multiple team members out in the field around the globe so we can continue to add the coolest, newest properties to the site. After all, the more hotels and resorts you have to choose from, the more likely you'll be to find the perfect pad in the perfect locale for you. Plus, our hundreds of honest photos and in-depth, comprehensive reviews of each certainly don't hurt in your decision-making process either. Here are the nine hot hotels that should be on your radar this week.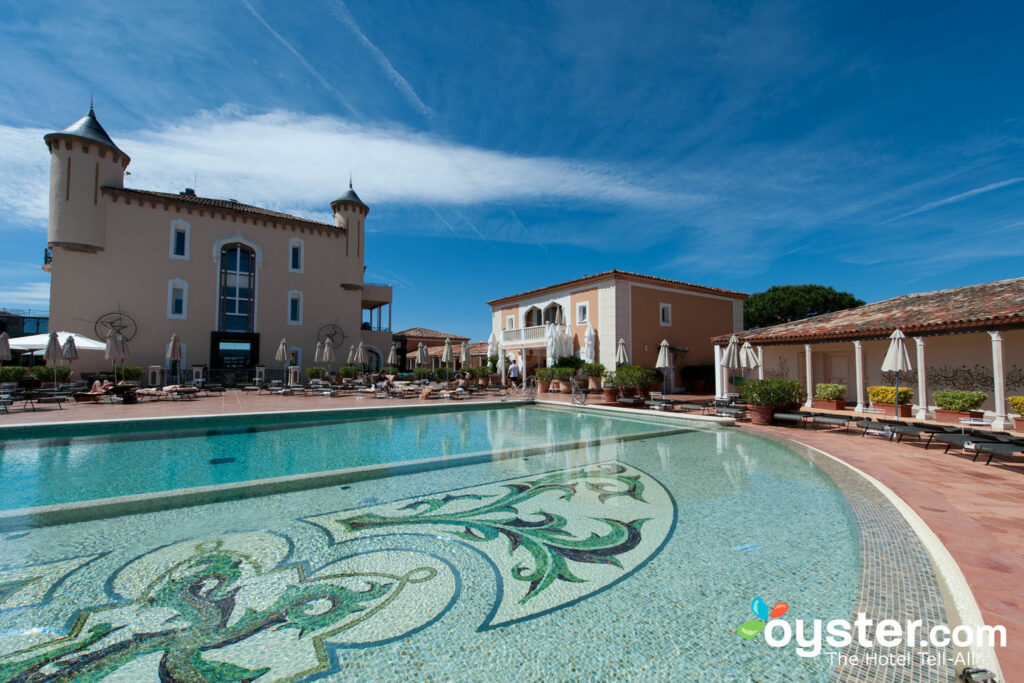 The Chateau de la Messardiere is a palatial, 117-room getaway in the south of France, housed in what was once a 19th-century castle. Perched on a hill a 10-minute drive from the village of Saint-Tropez, this four-and-a-half-pearl hotel is a worthy vacation spot thanks to its classic French dining options, upscale spa, and art gallery. The grounds are peppered with fragrant gardens, water fountains, and exquisite sculptures. Subtly elegant rooms and suites include spa-like bathrooms and either bay or vineyard views. Guests are privy to 24/7 shuttle service to Saint-Tropez, as well as to the property's private Tropezina Beach. Travelers who want something with more modern style should consider the nearby Hotel Sezz Saint Tropez, which is a bit sleeker and includes a Champagne bar.
The Hazelton Hotel is an intimate, 77-room boutique property offering luxury at every turn. Spacious, sophisticated guest rooms start at 575 square feet and feature truly impressive bathrooms with heated granite floors, mirror-embedded TVs, deep soaking tubs, and rainfall showers. They also feature 47-inch HDTVs, iPod docking stations, minibars, and Nespresso coffeemakers. The hotel has a classy lobby bar, trendy on-site restaurant, private dining areas and theater, and an on-site spa with treatment rooms, a steam room, an opulent lap pool, and a 24-hour fitness center. The great location just blocks from Bloor Street, the hip, design-conscious vibe, and the astounding service help explain why this is one of the top hotels in Toronto — and why it's so expensive.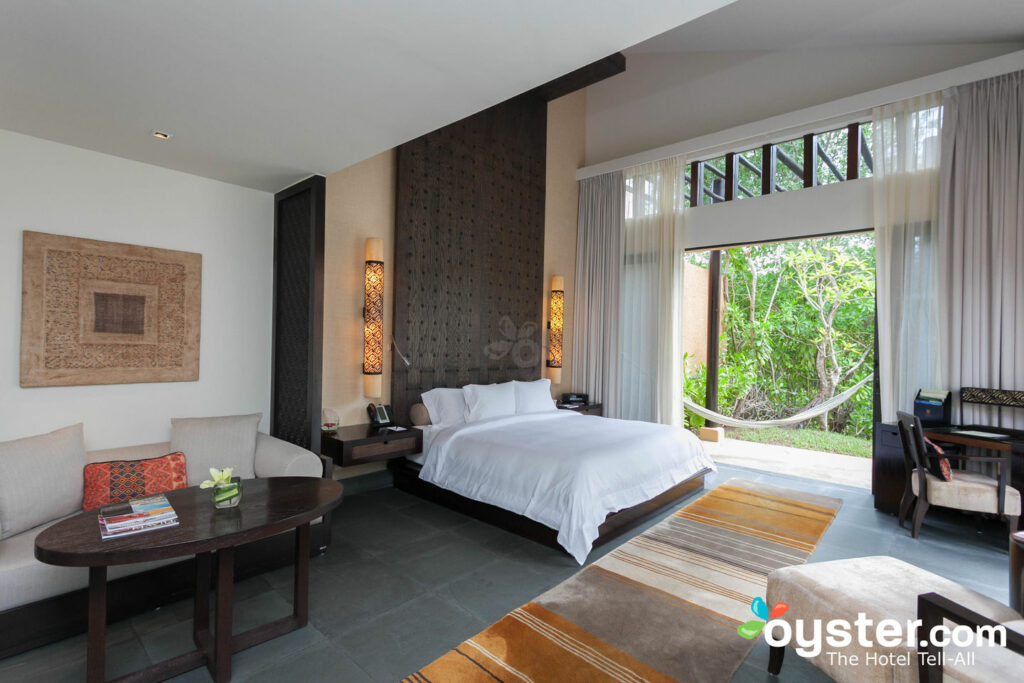 The five-pearl Banyan Tree Mayakoba is one of Playa del Carmen's most sought-after resorts. Set on beautiful beachfront grounds teeming with lush greenery, lagoons, and mangroves, the resort comprises 118 stylish villas complete with private pools set in lovely gardens and large, luxurious bathrooms with rainfall showers and outdoor bathtubs. The grounds also offer several public pools as well as a gorgeous stretch of white-sand beach, while an array of features includes a high-end spa, a plethora of outdoor activities (golf, tennis, snorkeling, and eco tours), and fantastic dining — though food and drink are notably expensive. It's easily one of the area's top luxury resorts.
The 64-room McCarren Hotel & Pool is located in Brooklyn's ever-hip Williamsburg. This stylish, four-pearl boutique property has a sceney vibe and packs in partygoers at its pool and rooftop bar. Attractive rooms have clean lines and midcentury decor, with flat-screen TVs, high-end bedding, minibars, and iPod docks. Suites have Nespresso machines, wet bars, and separate seating areas. Perks include an on-site restaurant and bar with a game room, an eye-catching lobby eatery, and a 24-hour fitness center. However, the hotel skimps on freebies, and some guests say there's too much late-night noise and room maintenance issues. Fees are attached to breakfast, on-site parking, and day passes for the pool's sunbeds as well.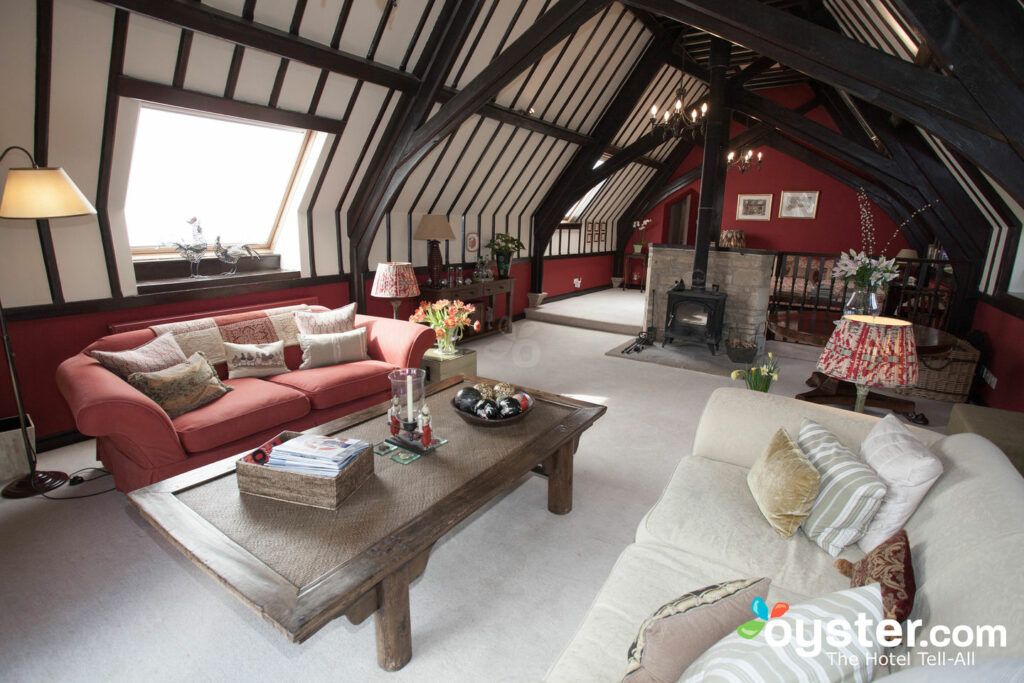 A four-room, mid-range property in the country, the Old School Bed and Breakfast is a schoolhouse restored with great care and attention to detail, down to original photos of students and teachers. Guests gush about owners Wendy and John, for whom nothing is too much trouble. The friendly proprietors live in a separate house, allowing guests more privacy. As Wendy is a food writer and consultant, the cuisine is a highlight here. The large back garden houses chickens, ducks, and bunnies. Rooms are clean and pleasant with fresh flowers and sweet decorative flourishes. Those tucked under the dormers can feel snug, though, and the bathrooms are carpeted. For larger rooms and spacious updated bathrooms, consider Maxwell's Piece, a few minutes away in Moreton-in-Marsh.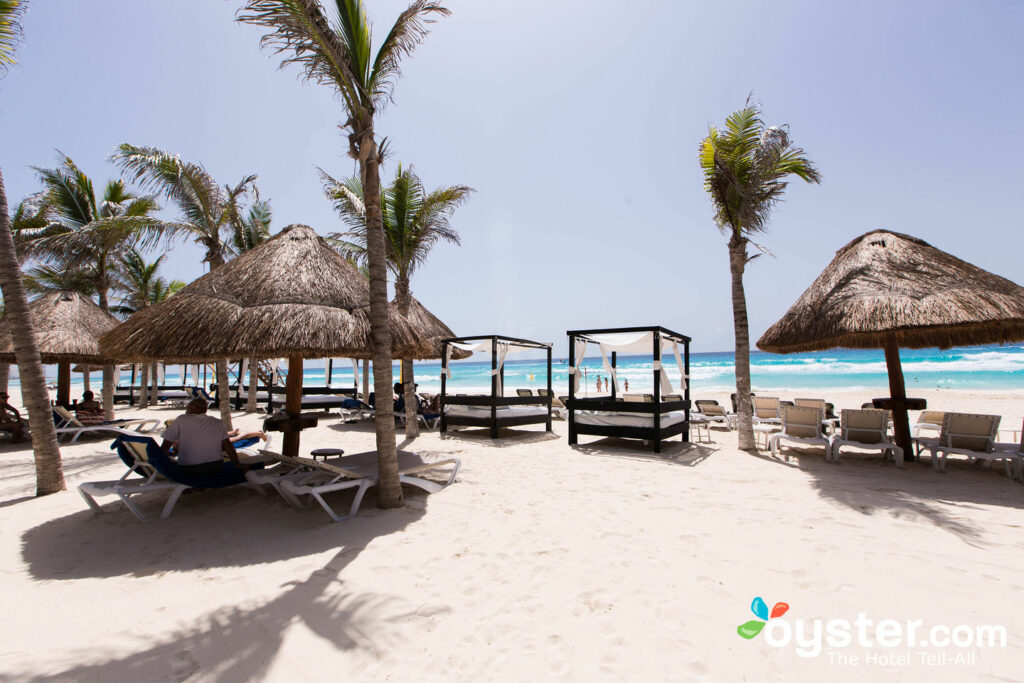 The upper-middle-range NYX Hotel Cancun is a beach resort in the Hotel Zone with plenty of features for both couples and families. Only parts of the hotel have been renovated, so decor is mixed — some areas have chic, modern decor, while others combine slightly old-fashioned Mediterranean and Spanish Colonial flair. The 163 rooms are similarly modern or more old-fashioned, but all have flat-screen TVs and mini-fridges, plus some have sea views from private balconies. An optional all-inclusive meal plan is available for its restaurants, one of which serves international cuisine and has a deck overlooking the Caribbean. The hotel also has two swimming pools, a lobby bar, spa services, and a tiny fitness center. Travelers might also consider the Fiesta Americana Villas Cancun, which has a more family-oriented atmosphere but higher rates.
Near Palo Alto, this family-run, upper-middle-range hotel sits amid a charming Japanese-style garden of exotic plants, ponds, waterfalls, gazebos, and stone sculptures. The hotel was renovated in 2015, and its 129 rooms and suites are simple yet elegant — in-room amenities include 42-inch flat-screen TVs, minibars, coffeemakers, and free Wi-Fi. Most rooms have balconies or patios overlooking the gardens, while Suites include extras like kitchenettes, marble bathrooms, and whirlpool bathtubs. The on-site restaurant has been popular with locals for decades, and the hotel also has a heated outdoor pool, a fitness center, on-site parking, shuttle service, and tea and coffee in the lobby.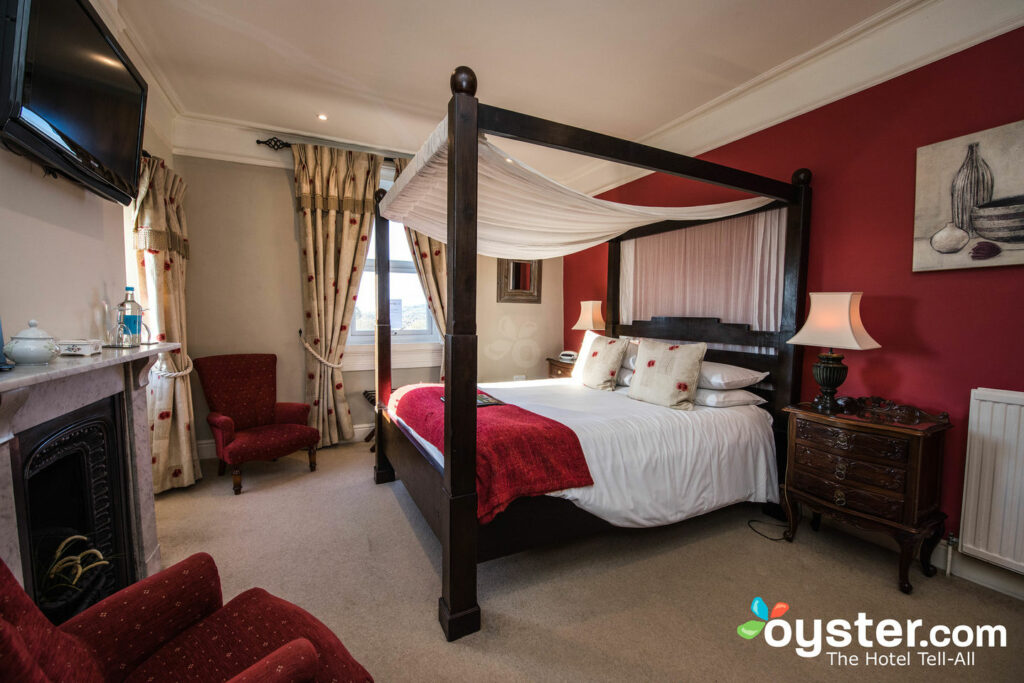 The upper-middle-range Oldfields House is a bed-and-breakfast set in a classic Victorian house located about a 10 to 15 minute walk to the heart of Bath. Decor is largely traditional — and sometimes dated — but homey and full of character. The property's 16 rooms vary significantly in size and style, from tiny Single Rooms to the more spacious Four-Poster Room with a fireplace and whirlpool tub. All rooms have flat-screen TVs with DVD players, coffee and tea service, and free Wi-Fi. A decent — and free — cooked English breakfast is served daily and includes smoked salmon and scrambled eggs.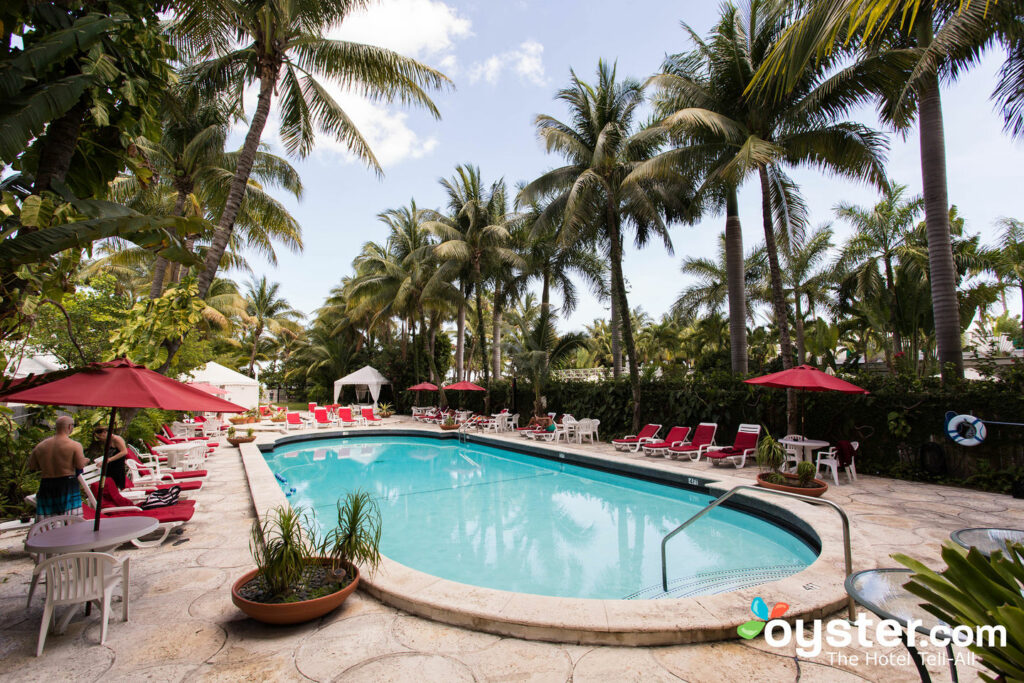 The three-pearl, 92-room Richmond Hotel is in the heart of South Beach, walking distance to all the dining, shopping, and nightlife on Lincoln road. It's in an ideal location for tourists, providing direct access to a reserved beach area with loungers and umbrellas (fee). Its rooms are on the small side, with minimal amenities and some have a ton of visible wear, but they also have a charming Art Deco style. The courtyard is one of the best in the area for a mid-range property, complete with a sizable outdoor pool, hot tub, and cushioned loungers, but the gym is small. A poolside cafe is open for breakfast and lunch. The hotel definitely looks and feel old, so for a more modern hotel along the beach in this range, check out the nearby Marseilles Hotel.
Related Links:
All products are independently selected by our writers and editors. If you buy something through our links, Oyster may earn an affiliate commission.