A short flight for most East Coasters, the Bahamas is a popular Caribbean destination year-round. Like with other island destinations, families come to the Bahamas on week-long spring breaks or weekend winter vacations to find some fun in the sun; but even more visitors come here just for the day -- at least to Nassau, the capital and largest city in the Bahamas. As we learned from a tour guide during our most recent trip, 80 percent of Nassau's visitors are cruise ship passengers, just stopping in for the day, or even mere hours, before heading off to their next destination.
While we'd suggest an extended stay -- after all, the Bahamas offers myriad things to do, and Oyster.com covers 65 awesome island hotels -- here's an itinerary of awesome things to do with just a day in Nassau.
Shop Along Bay Street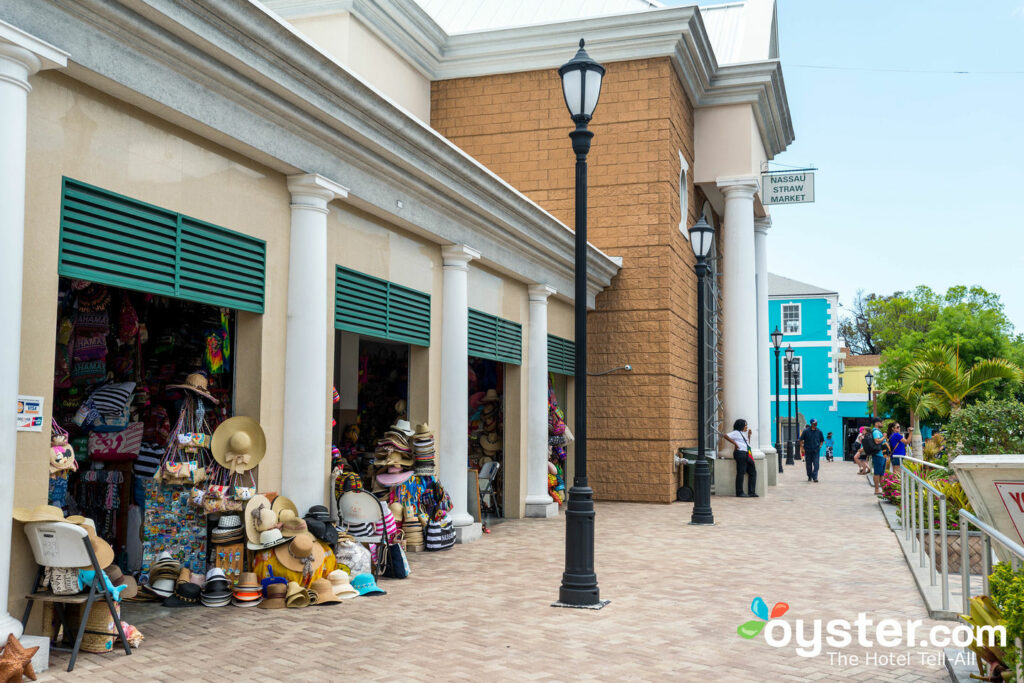 Downtown Nassau's central thoroughfare, Bay Street lies along the outer rim of the island of New Providence, facing Paradise Island. Visitors with just a couple hours' time can still grab an authentic bite of Bahamian cuisine and shop the many stores clustered together in just 10 short blocks, without worrying about missing the boats back to the ship. A staple of Caribbean culture, and a must-visit, the street is home to a Straw Market, where travelers can find inexpensive souvenirs such as hats, bags, conch shells, carved coconuts, and more.
Pro Tip: It's worth bargaining with the vendors.
Swim with Sharks
Guides will often do their best to kiddingly frighten guests, but swimming with sharks is a fun (and safe) pastime for those who have at least six hours in Nassau. Of course, more wary visitors can opt for snorkeling excursions (many of which stop by famous film locations, such as this island which appears in "The Pirates of the Caribbean"), but those who want to say they swam with a shark can do just that, generally encountering Caribbean reef sharks on their trip. Regardless of the marine life you'll spy, you'll get a perfect picture — Bahamian waters are notoriously clear.
Pro Tip: Traffic to and from excursions is unpredictable, and most tour guides joke that they run on "Caribbean time" — so be sure to add in some wiggle room if you have a ship to catch.
Visit Pirates of Nassau Museum
Many consider museums exclusively part of a European vacation, but the Caribbean — and Nassau in particular — is rich in history! Plus, if you get stuck with an hour of downpour, you don't necessarily want to be holed up in the rum cake shop for 60 minutes (or do you?).
The museums you'll find here aren't your typical art galleries featuring impressionist works and classic portraiture. Take the Pirates of Nassau Museum, for example. Easily explored in an hour or so, the museum provides an interactive experience, taking visitors back to the early 18th century with pirate ship replicas accompanied by voiceovers and sound effects.
Pro Tip: The museum is only open for three hours on Sunday mornings.
Go on a Food Tour
Nassau is known for delicious seafood, and Bahamas-specific spins on classic Caribbean specialities such as peas 'n rice, conch fritters, and "switcha," a refreshing limeade. But the capital has some surprising foodie fortes as well; Greek treats here are especially delectable and easy to find, as a wave of Greeks settled in the Bahamas in the 1860s to take part in the sponge trade. Also, thanks to Graycliff (an 18th-century mansion built by a pirate), visitors can also find one-of-a-kind chocolates with local ingredients such as guava and goat pepper.
You can make up your own foodie itinerary if you're short on time, or opt for a guided tour — which includes some history, and lasts about three hours.
Pro Tip: Also operating as an inn and restaurant, Graycliff Hotel is the most beautiful (and calm) place to stay in Nassau; Jay-Z is rumored to have proposed to Beyonce during their stay here.
Take the Ferry to Paradise Island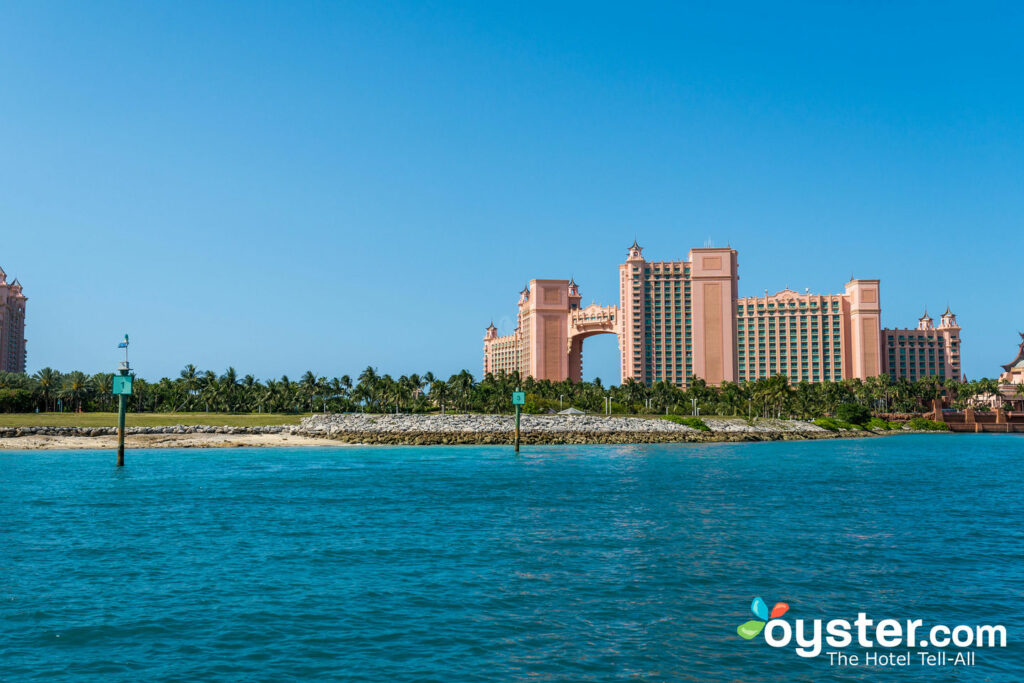 Just about $4 each way, and only 10 minutes away (although the ferry schedule is unpredictable, as most boats wait to fill up before taking off), the ferry to Paradise Island offers a great intro to the tiny destination that sits just off of New Providence. Guides will give you some insight into celebrity residents and local folklore, and the views from the water are difficult to beat.
Many cruise-goers head to Paradise Island (if they have at least a half-day to spare) to spend the day at Atlantis. Aside from visiting the shops and restaurants, visitors come here to purchase a day pass, which gets them access to the casino, water park, and more.
Pro Tip: If you decide to spend the night on Paradise Island, consider a room at the Comfort Suites. Sure, rooms here certainly can't compare to those at Atlantis, but the price is right — and includes a day pass to Atlantis for each night booked.
You Might Also Like:
All products are independently selected by our writers and editors. If you buy something through our links, Oyster may earn an affiliate commission.