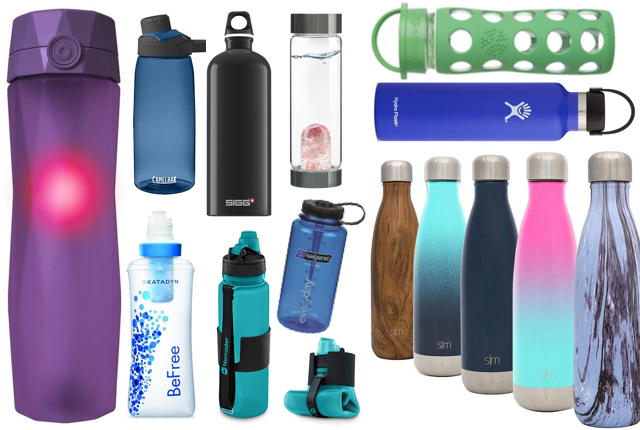 The mere thought of single-use plastic clogging up our oceans should be all the convincing you need to invest in a refillable water bottle. But which one to choose? From glass to metal, vacuum-insulated to vessels with flippable drinking spouts, we rounded up the best water bottles for travel.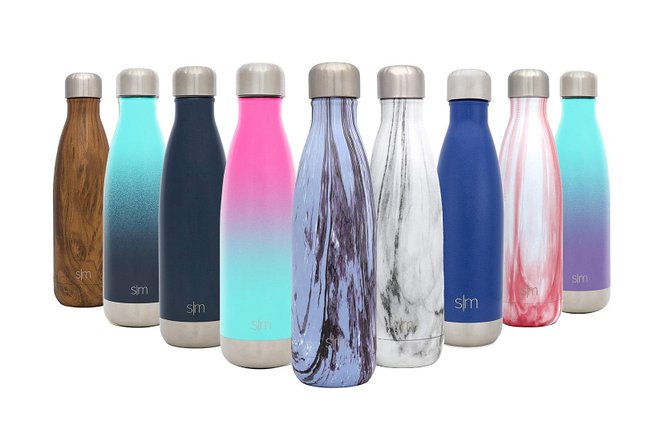 S'well water bottles stand out not only for their striking colors and patterns but also for their vacuum insulation that keeps beverages cold for up to 36 hours and hot for up to 14 hours (depending on the size).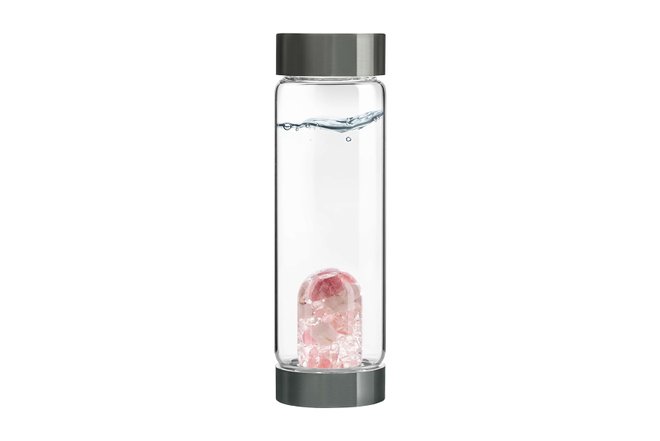 The Adore ViA water bottle is ideal for the luxury traveler with an interest in homeopathy. Made from high-quality glass, it features an interchangeable pod filled with gemstones that supposedly energizes your water. True believer or not, it looks nice.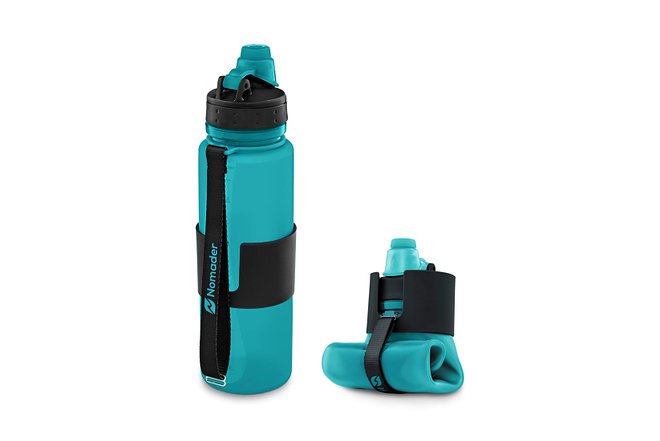 If space is a concern, look no further than this ingenious collapsible water bottle by Nomader. It squashes down for easy stowing, comes in a snazzy range of colors, and is BPA-free.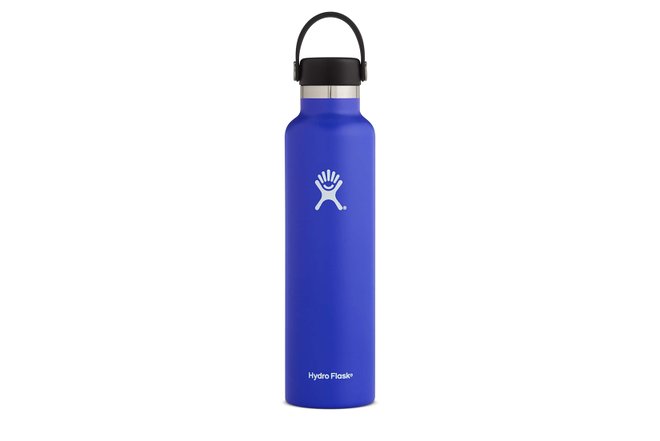 Made from stainless steel, the Hydro Flask water bottle is tough, ergonomically pleasing, and most importantly, keeps liquids hot for up to six hours and cold for up to 24 hours.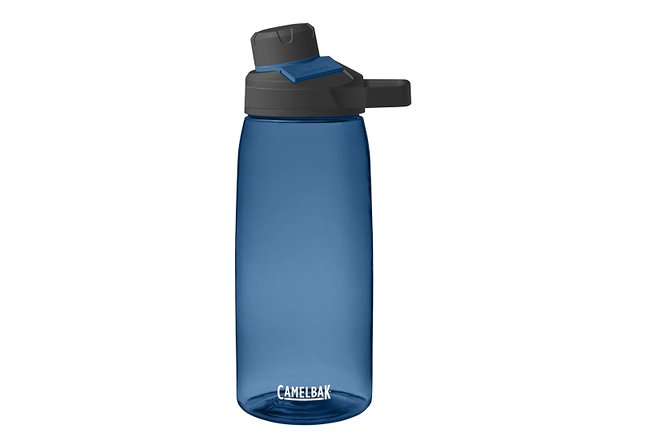 With a wide-mouth opening and drinking spout (read: no spilling), the Camelbak Chute is a good choice for travelers on the move.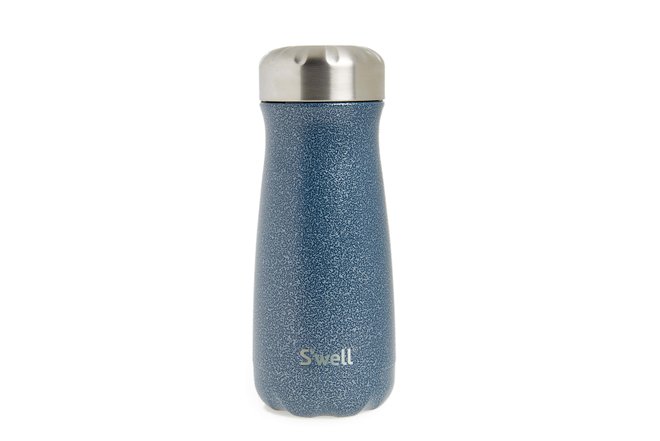 This S'well vessel is a little chunkier than the brand's other best-selling bottles, but it's ideal for longer trips where pit stops might be more difficult. Bonus: S'well donates a portion of the proceeds from every bottle sold to UNICEF in an effort to help provide clean drinking water for children around the world.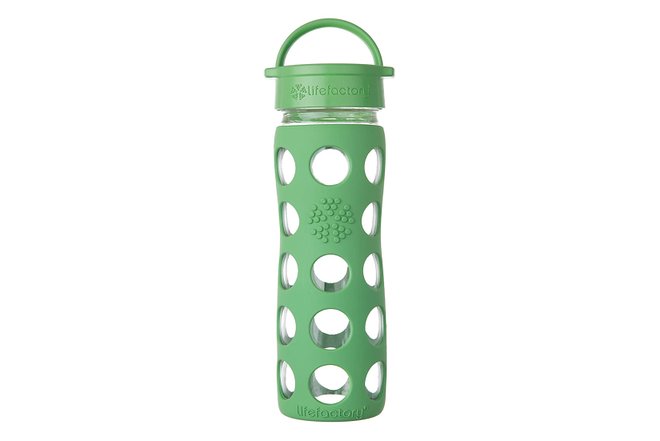 This BPA-free glass bottle by Lifefactory comes with a leakproof cap and provides a pure taste. The protective silicone shield makes it easy to handle and tough enough for wherever your travels make take you.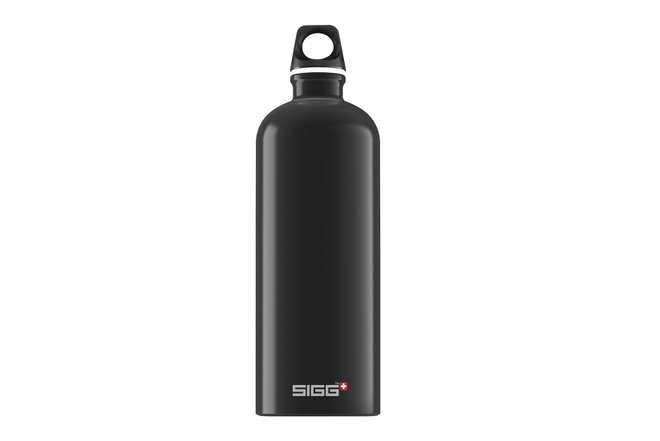 Constructed with a single piece of aluminum, this bottle from Sigg can stand up to anything on the road. The lid even has a reinforced hoop that can be clipped onto a carabiner.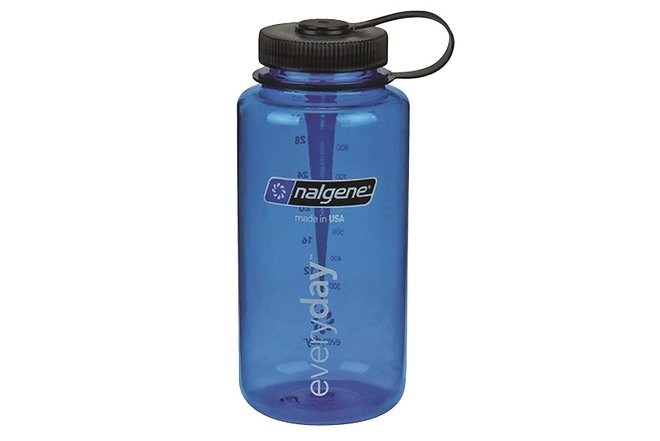 At $8, this BPA-free plastic bottle from Nalgene is the ultimate pick for travelers on a budget. Plus, the wide-mouth opening makes it easy to wash and refill while hiking, camping, or indulging in any other outdoorsy activities.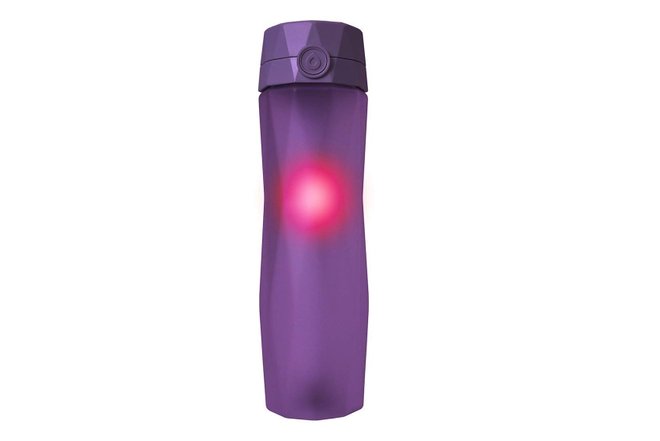 Both a smart water bottle and a neat conversation starter, this model from Hidrate Spark tracks water intake and glows when it's time to hydrate. It can also sync with smartphones via Bluetooth.
When you're traveling or on the move, weight is a concern — as is clean water. This BPA-free plastic bottle by Katadyn weighs less than glass or metal alternatives and comes with a built-in filter. Plus, it's collapsible.
You'll Also Like:
is a participant in the Amazon Services LLC Associates Program, an affiliate advertising program designed to provide a means for sites to earn advertising fees by advertising and linking to . Oyster also participates in the SkimLinks and SkimWords affiliate programs.
All products are independently selected by our writers and editors. If you buy something through our links, Oyster may earn an affiliate commission.