If you think Canada is a frozen, snow-covered, ice hockey-obsessed country year-round, think again. From Victoria Day in late May through the end of September, Canadians spend their precious out-of-office hours frolicking in the summer sun, whether that means unwinding at a cottage, swimming in the ocean, camping in one of the numerous national parks, or catching live music at a festival. On July 1, Canada will celebrate its 149th birthday and folks around the country will be filling the parks, patios, backyards, beaches, and streets with good cheer and refreshing Canadian beer. To help you hop on that bandwagon, we've rounded up 10 awesome summer destinations from coast to coast.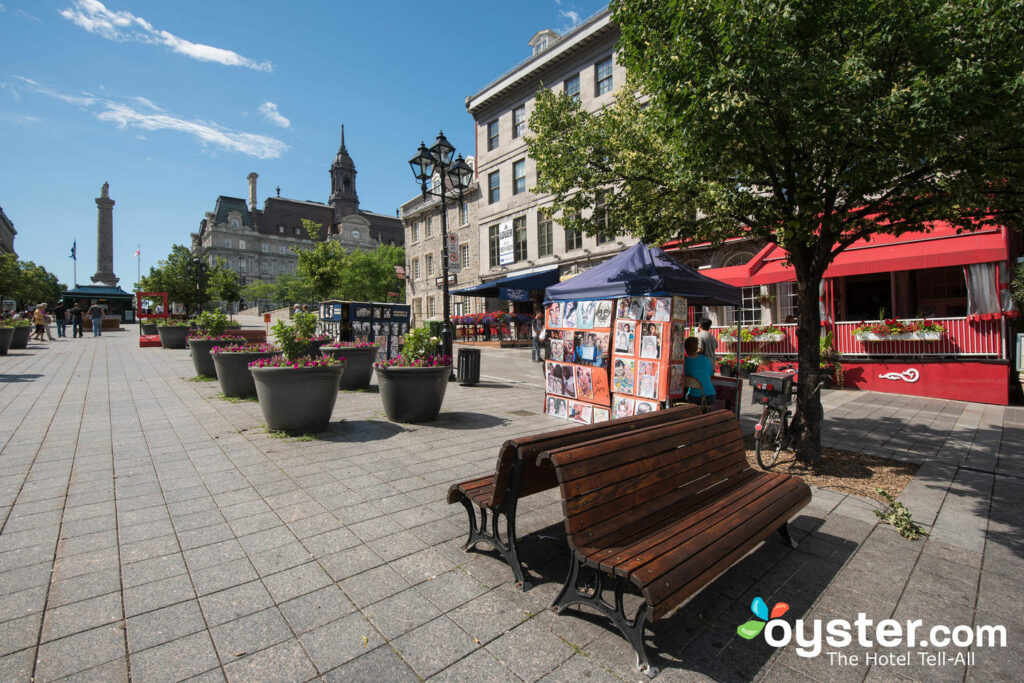 Located in the French-speaking province of Quebec, Montreal is well-known for its French-Canadian culture and never-tiring nightlife. It's populated with an ideal combo of energetic students, creative artists, and big-city commerce, making its offerings vast and varied. Stop by the Atwater Market for some fresh and local goodies, get a good buzz at the International Beer Festival, where admission is free and tasting coupons are only $1, or spend some time in the hip Mile-End neighborhood, which is home to a melting pot of cultures. But no matter which corner you turn, you're sure to be intrigued by the city's French influence, artistic flare, and diverse culinary scene.
Where to Stay: With a rooftop terrace, gorgeous views, on-site bistro, and prime location in Old Montreal, Auberge du Vieux-Port is a great place to stay when taking in one of Canada's most vibrant cities. To top it off, guests will enjoy the spacious bathrooms, wood-beam ceilings, exposed stone and brick walls, and wrought-iron beds in the airy rooms. If you're looking to sneak some exercise during your vacation, book a stay at the Hotel Nelligan. In addition to multiple dining options, inviting fireplaces, and a French brasserie inside a cheerful atrium, the Old Montreal digs also feature a 24-hour fitness facility and pool.
As the nation's capital and home to the decision makers on Parliament Hill, Ottawa is arguably the most patriotic place to spend Canada Day. There are plenty of things to indulge in year-round (world-class museums, markets, and the Rideau Canal, to name a few), but for those who are fortunate to visit during the summer, there's the Ottawa Jazz Festival, Bluesfest, and Fringe Festival, which attract some of the world's biggest musicians.
Where to Stay: Guests who appreciate an attention to detail will enjoy their stay at the award-winning Swiss Hotel. Nestled between the University of Ottawa and Byward Market, this 22-room downtown oasis offers a garden terrace, rooms with complimentary iPads, and other modern amenities. If you prefer to be closer to the action of Parliament Hill, spend the night at ARC, which offers the cozy comforts of a boutique hotel in a neighborhood chock-full of chain joints.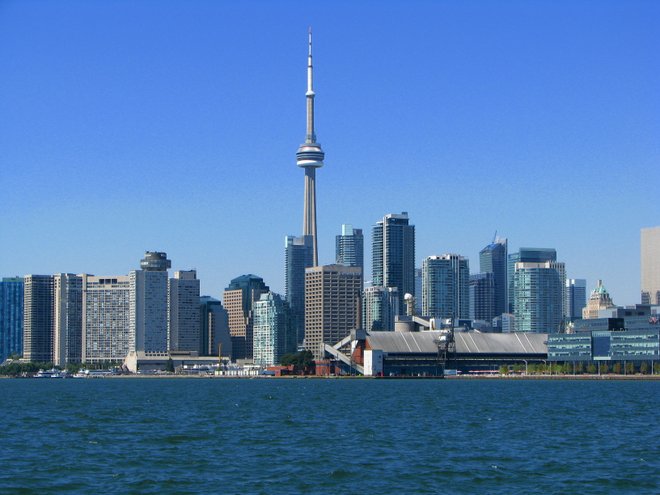 Toronto, or should we say "the Six" (thanks, Drake), was initially made up of six different boroughs. Today, the busy, booming, and culturally-rich city is the unofficial epicenter of Canadian commerce. Although half of the city's population was born outside of the country, almost all cheer for the Blue Jays, proving just how special this place really is. Case-in-point: This summer, there's no shortage of music festivals (Toronto Jazz Festival, Digital Dreams, VELD), foodie-focused events (Taste of Toronto), and much more to partake in.
Where to Stay: With floor-to-ceiling windows, stunning views from a rooftop patio, an infinity pool, and even an in-house yoga studio, the Thompson Toronto in the Art and Design District draws in a young, local crowd. You can also find The Drake Hotel, which boasts modern rooms, two restaurants, a rooftop patio bar, lounge, and cafe, in the same trendy location. Bonus: guests can skip the line at The Drake Underground, a popular club and music venue. Talk about VIP service.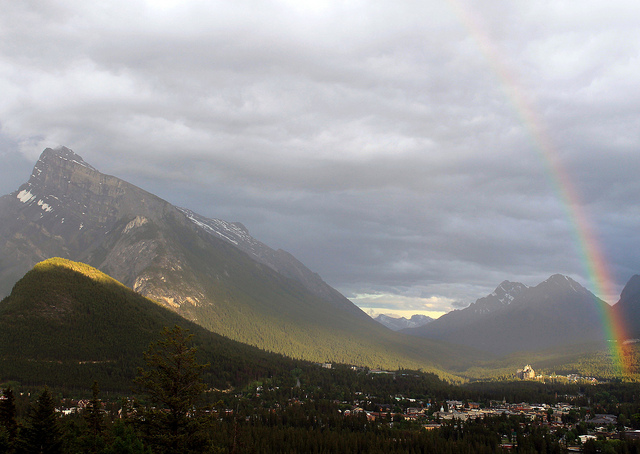 You can't go across Canada without visiting a national park. And Banff, a charming resort town that's nestled within a national park of the same name, is one that will surely impress. Surrounded by mountains, the town's twinkling lights can be seen from any of the lookout points carved into the Rocky Mountains above. During the winter, visitors arrive by the busload, eager to ski, snowboard, snowshoe, skate, and more. But summer brings its own host of activities, including hiking, biking, camping, swimming in the many hot springs and glacier lakes, and even wildlife sightings.
Where to Stay: Take a load off after an active day at Rimrock Resort Hotel, which offers sweeping views of the Canadian Rockies, a spa, lively lounges, and more. Then fuel up at Eden, one of Canada's five-diamond restaurants (P.S. there are only five in the country).
St. John's, Newfoundland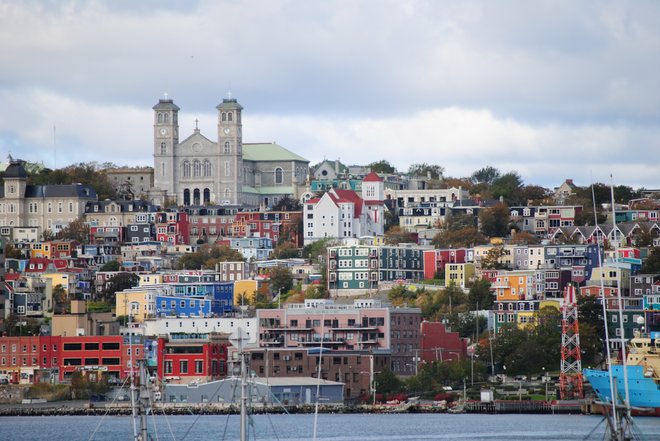 Located on the rugged, eastern coast of Canada, the colorful city of St. John's welcomes travelers with open arms and plenty of personality. As one of the oldest cities in North America (and one of the first discovered by the English), St. John's and the rest of the province have been able to keep their own special blend of English, Irish, and Canadian culture intact. From the colorful, seaside houses to the six-day music-packed George Street Festival, the city is a real beauty that's best discovered in the summer season.
Halifax, Nova Scotia
Recently named one of the least pretentious places in the world to travel, Halifax is the kind of place that makes visitors feel both comfortable and curious upon arrival. As the capital of the province, the warm and welcoming harbor city sets a good example. Come summer, get a crash course in Canadian history at Citadel Hill, dine on Atlantic lobster, or walk along the waterfront in this sweet, maritime-focused city where locals are friendly and the seafood is always fresh.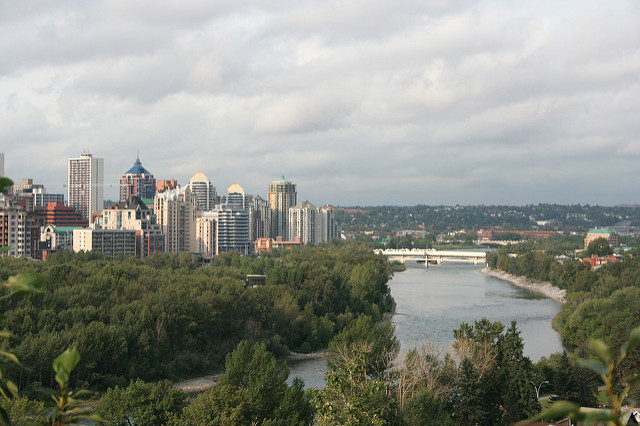 Home to Canadian cowboys and a once booming oil industry, Calgary is an energetic city with top-notch nightlife. In addition to bringing in some of the greatest concerts, beer tents, and fireworks in the summer, every July, the city hosts an annual rodeo called the Calgary Stampede. Calgary also happens to be positioned an hour-and-a-half (by car) from Banff, making it the ideal place to fly in to for your Rocky Mountain adventure.
Where to Stay: A hop, skip, and jump from the center of the city, the Hotel Arts has a lot to brag about. It has not one, but two award-winning restaurants on-site, including the Vietmodern Raw Bar, plus a pool and trendy patio, where guests can rendezvous for cocktails, lunch, or dinner. Borrow a complimentary bicycle from the concierge, participate in daily yoga, or break a sweat at the modern fitness center.
Waterton Lakes National Park, Alberta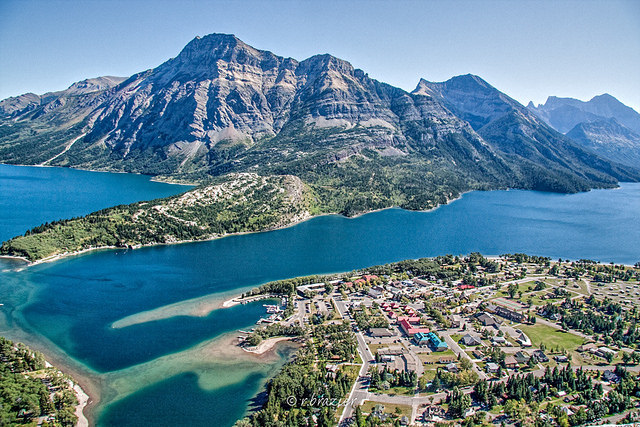 Strategically located between Waterton Lake and the Rocky Mountains, this national park makes for stunning panoramic views coming from every direction. Even better, the rugged area is only a half-hour drive from Montana's Glacier National Park, which boasts invigorating trails, clear lakes, rushing waterfalls, and challenging peaks in the area.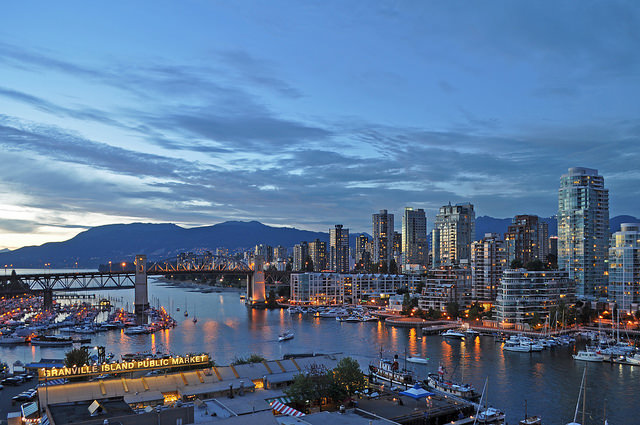 Vancouver's unique geography makes it an ultimate bucket list item for many. Wedged between the mountains and ocean, visitors will cherish having the best of both worlds at their doorstep. In fact, it might just be one of the few places you can snowboard and surf in the same day, while also throwing in a hike through the woods. No wonder it's often named one of the most livable cities in the world.
Where to Stay: Call it a night at Wedgewood Hotel & Spa, a relaxing 83-room refuge within a buzzing city. Here, guests can grab a bite at the Bacchus Restaurant, which also boasts live piano music in the evenings and brunch and afternoon tea on weekends, or settle in for some TLC with massages and beauty treatments at the spa. Located in the residential neighborhood of Coal Harbour, the Loden Hotel is another great option for those who want to stay on the edge of action. A short ride or walk from Stanley Park, guests won't be far from biking, walking, and running along the popular seawall.
Tofino, British Columbia
On the extreme other end of St. John's, lies the small town of Tofino. Located on Vancouver Island, visitors will appreciate its year-round surfing and west coast charm. In the summer months, Tofino's population swells in size when both locals and tourists come to ride the waves on remote beaches, whale watch, hike through ancient forests, and relax in rented log cabins.
Related Stories:
All products are independently selected by our writers and editors. If you buy something through our links, Oyster may earn an affiliate commission.