Today is International Whiskey Day! In celebration of the brown stuff, we've rounded up five perfect itineraries for the whiskey-lover. Ranging from the big city lights of Tokyo to the scenic Texas hill country -- and, of course, the verdant green hills of Scotland, there's an itinerary here for every type of whiskey lover.
1. Texas
Start your Lone Star adventure in Fort Worth — where the West begins. Once famous for its massive cattle operations, the vibrant Texas city is home to world-class art institutions like the renowned Kimbell Art Museum and the Tadao Ando–designed Modern Art Museum of Fort Worth. After a morning of museum-going, try a ranch house burger (bacon and onion marmalade, arugula, spinach, white cheddar, ranch mayo) at the nearby Rodeo Goat Ice House before heading down the street to Firestone & Robertson Distilling Co., a new distiller whose TX Whiskey has already achieved cult-like status within the state. Wrap up a culture-packed day by taking in the twice-daily cattle drive down cobblestone-lined Exchange Avenue, where genuine Texas cowboys drive a herd of longhorns through the historic Fort Worth Stockyards.
Next destination: , but not before a brief stop in Waco. No, we're not here to see Chip and Jo, but rather to pop into , a relatively new distillery whose distinctive Texas whiskies have won more than 140 awards. Tour the distillery ($10) and sample the offerings before picking up a bottle of the Balcones "1" Texas Single Malt as a souvenir.
Well-known as the live music capital of the world, innovative and outdoorsy Austin is becoming a burgeoning hub for everything from tech startups to Formula One racing. If music is your thing, walk down 6th Street, a thoroughfare lined with seemingly endless music venues, many of which helped launch the career of some of music's biggest names—Stevie Ray Vaughan, Willie Nelson, Janis Joplin, and even punk acts like the Sex Pistols played Austin's many clubs on their rise to fame. Continue your music history lesson (and then some) at the Bob Bullock Texas State History Museum, an expansive collection of artifacts spanning 4,000 years of the state's history, or visit Barton Springs, a three-acre swimming pool fed by natural underground springs.
Drive an hour west of Austin, through the rolling hill country, to tiny Hye, Texas. Population: 105. The postage-stamp of a town is home to bourbon-focused , the first and oldest legal whiskey distillery in the state. A $10 sit-and-sip tour (free, if you show up on a horse) offers visitors the chance to taste the smooth bourbon, made with Texas corn and red winter wheat, grown on the property. On the drive back to the city, refuel at the famed , located in Driftwood, Texas. Yes, it's touristy and popular, but the accolades are well-deserved. The cash-only joint is also BYOB, meaning that you can sip on your bottle of bourbon while you devour a plate of brisket.
Where to Stay in Austin:
Thanks to Japan's strong domestic train system, distillery hopping is a cinch. Make the most of your trip by starting in the northern part of the country, in Sendai. History buffs will love visiting the remains of the 17th-century Sendai Castle, which overlooks the city, or the Sendai City Museum, with its display of Masamune samurai armor. Pop in to the picturesque Miyagikyo, owned by the much-revered Nikka Whisky Distilling, for a tour and a tasting. Tours are only offered in Japanese, but the scenery (and the included tasting) make the visit well worth it.
After your stay in Sendai, hop on a quick flight or take a train ride to buzzing and bold Tokyo, your home base for another top distillery visit. Suntory's Hakushu distillery is set among the forests of Japan's Southern alps, and produces award-winning 12- and 18-year-old single-malt whiskeys.
A visit to Tokyo wouldn't be complete with stopping by Shibuya, a shopping mecca where an iconic intersection is bathed in flashing lights from billboards overhead. Make a round of the shops before taking the train one stop to Harajuku's Takeshita Street, where colorfully clad teens mingle in cafés and boutiques. After walking through Harajuku, visit the nearby Meiji Shrine, a peaceful, 170-acre complex dedicated to Emperor Meiji and his wife, Empress Shōken.
Make your way further south to Kyoto, the country's famed ancient imperial capital. Renowned for its stunning Buddhist temples and traditional wooden houses, Kyoto is also home to wonderfully formal "kaiseki" dining (the best of which can be found at Nakamura) and traditional geisha, who can sometimes be observed walking through the Gion district. A 45-minute train ride outside of the city, and you'll find yourself at Suntory Yamazaki, perhaps the source of Japan's best-known whiskeys. The expansive whiskey library and tasting counter offers visitors the chance to try more than 70 different bottlings.
Where to Stay in Tokyo:
Everyone knows Jack Daniel's, but if you don't want to make the hour-long trek to Lynchburg, Nashville proper is also home to a flourishing artisanal whiskey scene. It's possible to visit a seemingly-endless number of distilleries over the course of just a couple of days and still have plenty of time for taking in all of the other attractions the Music City has to offer.
Corsair Distillery produces a whole host of spirits, ranging from gin to absinthe, but among the best-known is its unique quinoa whiskey—even Gwyneth Paltrow's a fan of the nutty, earthy blend. The brand's two Nashville locations give visitors the opportunity to admire the brand-new custom pot still and onsite barrel house while tasting the full spirits lineup or sipping a craft cocktail flight.
Once the nation's largest producer and supplier of Tennessee whiskey, Nelson's Green Brier Distillery is a family-owned and operated distillery that was reinvigorated in 2009 by Andy and Charlie Nelson, great-great-great grandsons of Charles Nelson, the distillery's founder. Now, Nelson's produces six different craft whiskeys, ranging from a bourbon finished in a madeira cask to a classic Tennessee white whiskey. Sample them all on the $10 tour to find your favorite.
After a day spent whiskey-tasting, take in a rollicking show at Ryman Auditorium (the original Grand Ole Opry), or spend the afternoon wandering the grounds of the historic Belle Meade Plantation. Nashville's also home to a top-class food and drink scene, drawing in big names like New Orleans' favorite John Besh, who just recently opened Marsh House, and Attaboy, a popular New York speakeasy-style cocktail bar that will open an East Nashville location this spring.
Where to Stay in Nashville:
The Big Apple doesn't seem like a place to go to explore whiskeys, but a resurgence of distilling has made the hipster hot spot of Brooklyn an epicenter of sorts for those looking to try the next big thing in spirits.
The borough's historic Red Hook neighborhood is home to two top distilleries. Van Brunt Stillhouse and Widow Jane, set against a backdrop of pre–Civil War era warehouses and shipping yards, have become two rising stars in the artisanal scene, with Van Brunt known for its uniquely American whiskey (not a rye, a scotch, or a bourbon, but rather a bit of everything), and Widow Jane known for its whiskeys distilled using water from the historic limestone caves of the Widow Jane Mine in the Hudson Valley. Tours at both, $10 and $20 respectively, include tastings.
Afterward, stroll along the waterfront and take in beautiful views of the Statue of Liberty and New York Harbor, or, if you're visiting in the summer, rent a free kayak from Red Hook Boaters, a volunteer organization dedicated to preserving the beauty of the harbor. Have a full seafaring experience by noshing alfresco at Brooklyn Crab, and finishing the afternoon with a brookster (that would be a brownie filled with chocolate chip cookie dough) from Baked. When you're ready to depart, a convenient water taxi makes trekking back and forth to Manhattan a cinch.
Further north in Brooklyn, Kings County Distillery, located in a 117-year-old building in the Brooklyn Navy Yard, had humble beginnings in a single room in East Williamsburg in 2010. Now, seven years later, the distillery has amassed numerous accolades, including being named 2016 Distillery of the Year by the American Distilling Institute. In addition to moonshine and bourbon, Kings County also bottles a one-of-a-kind chocolate whiskey, made with local chocolate from Mast Brothers. Hour-long tours are available for $14 and include a tasting.
A 10-minute walk from the Navy Yard and you're in DUMBO, another neighborhood where industrial-era warehouses rise up against the waterfront, affording stunning views of the skyline. The Brooklyn Bridge Park is worth a stroll on its own (don't skip the incredibly-restored Jane's Carousel!), but first, replenish with a classic New York pie at Juliana's. Afterward, a walk across the Brooklyn Bridge is within easy reach.
Where to Stay in Brooklyn: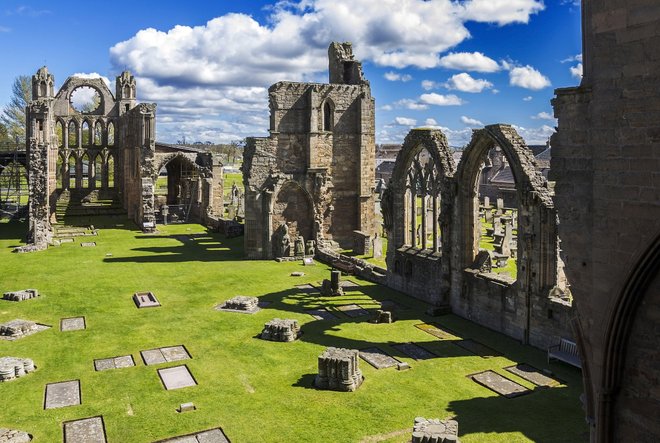 Scotland is home to more than 100 malt whiskey distilleries, meaning that visiting them all could practically take a lifetime. Instead, a trip is best spent focusing on a particular region, depending on your personal preference. If you're just a general whiskey lover, Speyside, home to light, non-peated whiskeys and more than half of country's distilleries, is a good place to start.
While meandering the picture-perfect roads is almost entertainment enough, Speyside also has plenty to offer the non-whiskey drinker, ranging from castles to cashmere. The astounding 16th-century is one must-visit, where adults and children alike will be transported to another era. The estate's equally bucolic gardens are in bloom year-round.
Johnstons of Elgin, an 18th-century wool mill situated on the banks of the River Lossie, produces sumptuous cashmere goods, and visitors have an opportunity to see them made first-hand. You'll watch an unkempt ball of fiber transform into a lush sweater right before your eyes—and of course, have the opportunity to purchase your own at the well-appointed gift shop. The mill is located across the street from the Elgin Cathedral, whose stark 13th-century ruins are also worth exploring.
But now: onto the whiskey. Speyside is home to the two best-selling single malts in the world, Glenlivet and Glenfiddich, but some of the best tours and tasting experiences can be found at the region's smaller producers.
Aberlour offers a variety of different tours—a two-hour distillery experience for £14 includes a tasting of six of the distillery's most popular expressions, whereas those solely focused on tasting can spring for the 45-minute Casks from the Past option, which includes tasting drams of whiskey that aren't available to the public.
, located in Dufftown, gives visitors one of the most intimate tours available, limited to just eight guests. For £40, you can get an inside look at the production of the 15 different whiskeys the distillery produces, ranging from single-barrel whiskeys aged in American oak, to heavily-peated numbers, finished traditionally. From barley to bottle, you'll walk away from The Balvenie's tour ready to blend your own.
If you're still wanting more whiskey, you mustn't skip the Keith & Dufftown Railway, an 11-mile line that links Dufftown, the world's malt whiskey capital and home to seven distilleries, to Keith, a small market town, home to, you guessed it, more distilleries. The scenic journey passes through rolling Scottish woods and farmland.
Where to Stay in Inverness, just west of Speyside:
You'll Also Like:
All products are independently selected by our writers and editors. If you buy something through our links, Oyster may earn an affiliate commission.