Today is the first official day of fall, and while saying goodbye to the summertime is no easy feat...well, we don't really have a choice. But to be honest, we're looking forward to the days of football and beer, leaves crunching under our boots, and crackling fireplaces. And nowhere in the country does the fall season better than New England. So whether you're planning a getaway to Massachusetts or Rhode Island, Vermont or New Hampshire, or Connecticut or Maine, we have a fun fall activity to get you in the seasonal spirit!
Go: Pumpkin Picking in Vermont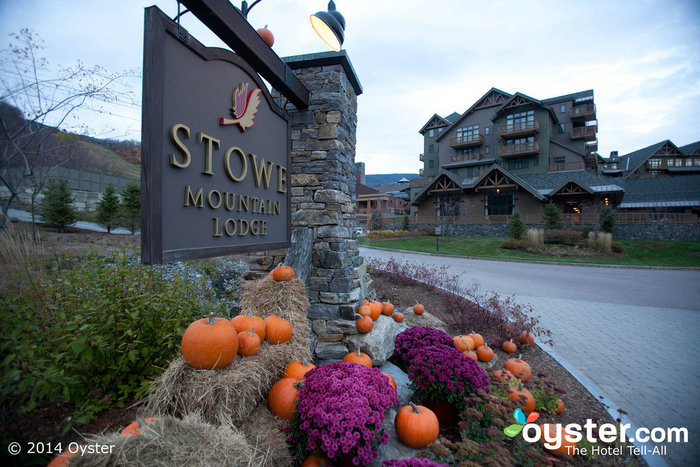 New England is replete with pumpkin-picking patches and Vermont has some of the best. While Stowe is often associated with winter skiing, it's also prime for fall picking. With tons of open space and rolling hills, it is home to numerous farms where visitors can pick apples, pumpkins, and other produce.
Stay: Stowe Mountain Lodge
Stowe Mountain Lodge is one of the top luxury properties in Vermont, and offers rustic elegance throughout — from the impressive lobby with floor-to-ceiling windows to the bright, contemporary rooms. This property has a lot in the way of amenities, particularly for the area: an inviting spa, big outdoor pool with mountain views, acclaimed restaurant, state-of-the-art fitness center, 18-hole golf course, and great children's program.
Go: Brewery Hopping in New Hampshire
Portsmouth, NH is one of the oldest cities in the country (founded just three years after Plymouth), so it's not surprising that it has some of the country's best breweries — after all, settling a town is no easy feat. You need a cold brew to take the edge off. And few things feel as fall-like as cozying up in a brewery with a locally-crafted cider and a soft pretzel. Redhook Brewery is the largest in the area and offers daily tours, but Smuttynose may be the most beloved.
Stay: Sheraton Harborside Hotel
Rooms here are modern, with plush white bedding and shiny wood furniture. Other perks at this value hotel are a fitness center and indoor pool, and it's within walking distance of downtown Portsmouth. Renovated in 2011, the Sheraton Harborside includes such contemporary design elements as curved stairways and spiral motifs throughout the property. The hotel also has two on-site restaurants: the Tavern, with its scenic views of the harbor, and Riverwatch Lounge, which looks out onto the bridge to Maine.
Go: Hiking in Connecticut
People often associate Connecticut with Greenwich — and thus, beautiful homes, high-end shopping, gourmet restaurants, and country club activities like golf and tennis. But plenty of areas in the state embrace that New England outdoorsy vibe, and Connecticut is home to some great hiking trails. From beginner to expert, trails bring hikers through gorgeous foliage, past staggering rock formations, and alongside beautiful lakes.
Stay: Winvian
The Winvian is a romantic, upscale property set on 113 acres of countryside outside tiny Morris. Its 19 individually decorated cottages all have a feel of understated, rustic elegance with the convenience of modern amenities, including Bose surround systems, flat-screen TVs, and Nespresso coffeemakers. All units have working fireplaces, large bathrooms with separate walk-in showers and jetted tubs, and unique, mind-blowing design features; one cottage has a helicopter shell that doubles as a living room.
Go: Shopping in Boston
A new season means a new wardrobe, right?! Boston is home to plenty fun fall pursuits — baseball, farmers' markets, college campuses — but shopping might be top among them, especially if you wander along Newbury Street. This lovely spot in Back Bay is lined with boutiques and restaurants housed in quaint brownstones.
Stay: Newbury Guest House
This 32-room boutique hotel is actually three converted attached brownstones on trendy Newbury Street. It is reasonably priced for the area and includes free breakfast; the popular French restaurant La Voile is in the basement. The hotel is within walking distance to some great shopping and restaurants as well as many of Boston's attractions.
Go: Cycling in Maine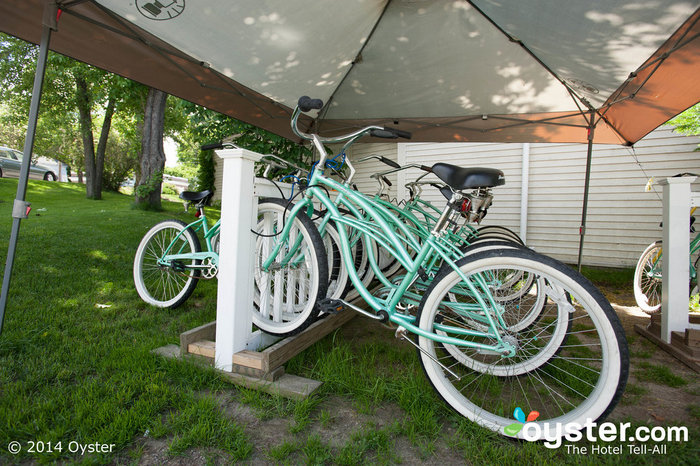 Although it's often overlooked for neighbors like Vermont and New Hampshire in the fall foliage department, Maine also boasts gorgeous leaves of red, gold, and orange during the fall months and a great way to take in the scenery is by bike. Take a leisurely pedal through sweet towns like Kennebunkport (where the Bush family vacation compound can be found) and Ogunquit, or go mountain biking in Portland.
Stay: Kennebunkport Inn
A cozy, three-story Victorian property that was once a privately owned mansion, the Kennebunkport Inn offers a relaxing getaway in a classic New England setting. Built in the 1890s and renovated in 2003, the inn is beautifully decorated with an elegant blend of contemporary furnishings and antiques featuring a nautical color scheme of blue, white, and red. Overall, the charming vibe, elegant decor, and thoughtful extras such as the delicious free breakfast and bicycle rentals make this inn a real gem.
Go: Beaching in Rhode Island
Just because it's fall, doesn't mean the beach is off limits. In fact, the beginning of the fall season can be just the right time to head to the sand in Rhode Island. There are no crowds, and the setting and conditions are particularly gorgeous (although we're not suggesting actually getting in the ocean). Plus, the state is home to numerous beachside lighthouses — such as Plum Beach Lighthouse and Watch Hill Lighthouse — that make for scenic views.
Stay: The Ocean House
The Ocean House is a luxury resort, with the rates to match, located on a private white-sand beach in the sleepy coastal town of Watch Hill. The hotel offers a slew of amenities, including a full-service spa, large fitness center, indoor pool (that opens to the outdoors), and plenty of dining options, so there's really no reason for guests to leave the hotel grounds — which is good, because there's not a lot in Watch Hill, aside from the cute little boutiques and shops on the main street. And of course, the beach and lighthouse.
RELATED LINKS:
All products are independently selected by our writers and editors. If you buy something through our links, Oyster may earn an affiliate commission.