Here at Oyster, we can never get enough of bright lights, big cities, and the continuous buzz and hum of modern metropolis life. There's just something about the energy in the air that we find exhilarating. But that doesn't mean we don't take a moment every once in a while to step back in time. And at times like these, we don't just want to soak up history -- we want to live it. Sometimes, there's nothing better than waking up in a 13th-century building and imagining how many people have woken up, celebrated, or walked the halls of the very same place -- and it doesn't hurt to get to imagine it while still enjoy modern conveniences like air-conditioning and Wi-Fi. And if you don't want to stay in a crumbling piece of history, you don't have to -- and you can still get a taste of history. There are tons of preserved medieval towns and villages that have newer-- even sleek and modern -- hotels. So if you want to get medieval on your vacation (in a historic kind of way, not an urban dictionary kind of way), we've got just the right spots to do it. Here are our top ten picks for hotels in ancient towns.
Inside the historic walls of Siena, the 100-room Hotel Athena is a classic, upscale property within walking distance of several restaurants and historic sites, including the Siena Cathedral and Biblioteca Piccolomini. Piazza del Campo, Siena's main square and the site of the famous haven't-changed-much-since-the-middle-ages Palio horse races, can be reached within 10 minutes by foot. The hotel's rooftop terrace overlooks the historic buildings of the area and has a bar serving cocktails and snacks. There is a free breakfast buffet with hot and cold items and an elegant restaurant serving regional cuisine. There's no pool or fitness center at the hotel, but rooms are simple and clean and have free Wi-Fi.
Ayre Hotel Oviedo is a one-of-a-kind four-pearl property that was converted from a soccer stadium into a bold and stylish hotel. So, it isn't exactly a 6th-century castle on the hill, but it is a great example of modern living within ancient space. Prices are low for what you get in the spacious rooms: modern furniture, chromotherapy headboards, free Wi-Fi, and flat-screen TVs — but expect to pay extra for breakfast, garage parking, and access to the whirlpool and sauna in the spa. El Bistro restaurant serves homestyle lunch and dinner while the chic bar area attracts locals and guests for cocktails. There are six event rooms and a full business center. The location above a mall with restaurants is a nice perk, but the main highlight is that the beautiful, preserved medieval city center of Oviedo is just a 20-minute walk away.
Part of a small luxury hotel chain originating in the Italian Alps, the Adler Thermae Spa and Relax Resort is a relaxing retreat nestled in Bagno Vignoni, a small thermal village about an hour southeast of Siena, and it's just a five-minute walk to the ancient village. It's also 20 minutes to Montalcino, home of Brunello wine, and it's a 30-minute drive to Montepulciano. This resort makes the most of its natural setting, offering indoor and outdoor thermal pools and serving locally-grown food, but its modern decor sets it apart from other properties in Tuscany; some like the sleek look, while others wish it were more authentic. Rooms are spacious and offer soaking tubs in modern bathrooms and scenic balconies. There are all sorts of amenities for a relaxing or active escape, with miles of hiking and biking trails, along with bike rentals, and a kid's club with supervised activities for children.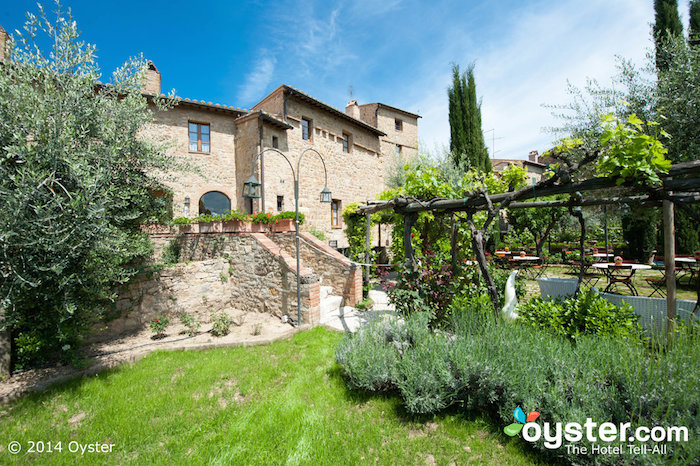 The 22-room Hotel Palazzo del Capitano is an exclusive upscale property set within the grounds of an ancient medieval palace within the idyllic medieval Tuscan village of San Quirico d'Orcia. Tucked away in the narrow streets and stone walls of a 15th-century mansion property, Hotel Palazzo del Capitano offers visitors an almost surreal feeling of traveling through time. Olive trees and fragrant plants create a relaxing, lush environment while rustic Tuscan decor blends with luxurious style. Filling out the small spa and wellness facility are hot tubs, caves, and various body treatments. Al Vecchio Forno trattoria serves creative Tuscan cuisine and offers vino from its wine cellar. The pedestrian-only area means cars must be left outside the palace walls, but porters are available to help with luggage. This is ideal for anyone looking to escape the touristy vibe and have an authentic Tuscan experience.
Renovated in 2010 in a contemporary vintage style, the 65-room Hotel Italia is a top pick among Siena's mid-range options — and the price is often budget-friendly. Although there's no on-site restaurant or pool, the hotel has worked out a deal with its upscale sister property, Hotel Garden, where guests can indulge in half-board meals and free use of the pool. While located within walking distance to most Siena attractions and many restaurants and bars, the hotel is about a 25-minute walk from Piazza Il Campo. Some may find the property's location off a busy road to be noisy — just like in a modern city! (Well, maybe not exactly.)
The historic Grand Hotel is one of Stockholm's grand dames, complete with gilded accents and a high-profile clientele. Located in Norrmalm, the main borough of Stockholm's city center, it is a quick 10-minute walk to the city's famous medieval area, Galma Stan — one of the best-preserved medieval spots in Europe. Built in 1874, and situated right on the water, the hotel boasts spectacular harbor views, and a great location near multiple museums and tourist attractions. Stately rooms have flat-screen TVs with premium channels, and some come with extras like separate deep soaking tubs and balconies. But be sure to upgrade to at least a Classic or Superior Room (215 or 270 square feet, respectively): Single Rooms are teensy-tiny by American standards, measuring around 160 square feet.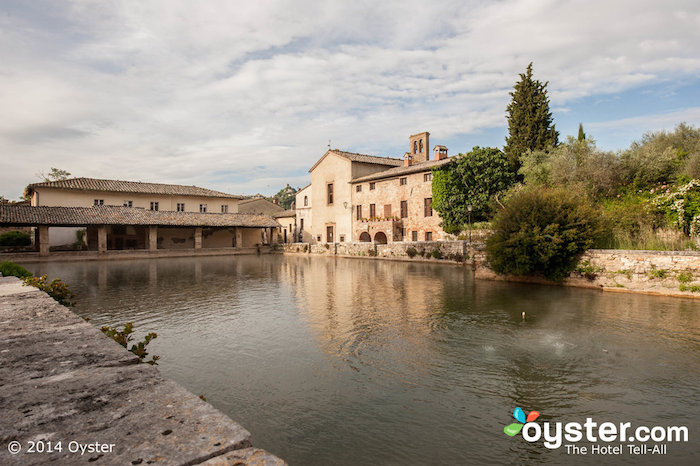 The 36-room Hotel Posta Marcucci is a small, family-owned hotel that provides a cozy, intimate way to enjoy the thermal springs of Bagno Vignoni. The hotel has its own thermal pools, which hotel guests and non-guests can use, and also a private indoor area for hotel guests only. The facilities date back to the 1950s, and the property has a slightly vintage, homelike atmosphere, with the advantage of a modern spa and meeting rooms. There are only 36 rooms — simple, no-frills spaces with flat-screen TVs and minibars — but they provide a great value for enjoying the surrounding village. On the walls are photos of notable hotel guests, including filmmaker Federico Fellini, while the landmark medieval pool has been visited by Saint Catherine of Siena and Lorenzo the Magnificent.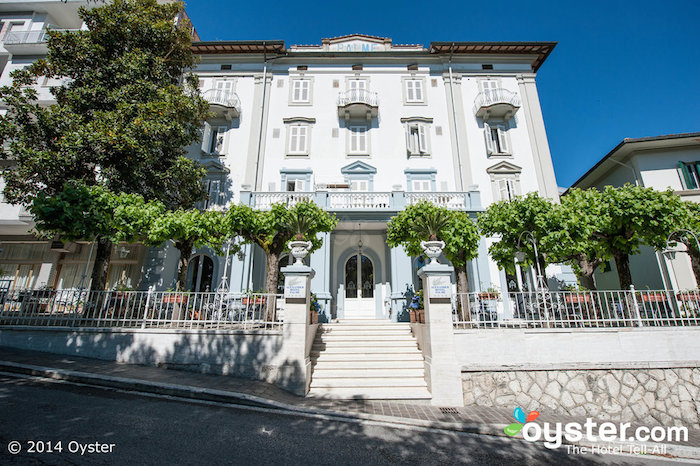 The three-story, estate-style Hotel Alexander Palme sits on a hill within the center of southern Tuscany's medieval spa town of Chianciano. An easy five-minute walk down to the town square (though there's a slightly steep incline on the way back) makes it an ideal base for those who want to be in the middle of the area's restaurants, bars, and shops. Families may want a more kid-friendly hotel; Alexander Palme — with plenty of garden seating and its proximity to spas — is often best-suited to couples. The cuisine and overall level of service have received mix reviews, so guests may want to check out other hotels in the area before booking.
The Scotsman is an upscale historic boutique located right off the Royal Mile, in the heart of the Old Town. The building is a former printing house, and many of the original features are preserved, including an Italian marble staircase, ornate ceilings, and oak paneling. Luxurious amenities include a relaxing spa complete with an indoor pool, a large fitness center with classes and personal trainers, and a wonderful brasserie. But the individually decorated rooms have inconsistent quality and decor — while some have beautiful wood paneling, ornamental fireplaces, and great city views, others have blander furnishings and lack wow factor. However, they all have luxurious amenities, such as Egyptian cotton linens, Highland Aromatic toiletries, and flat-screen TVs.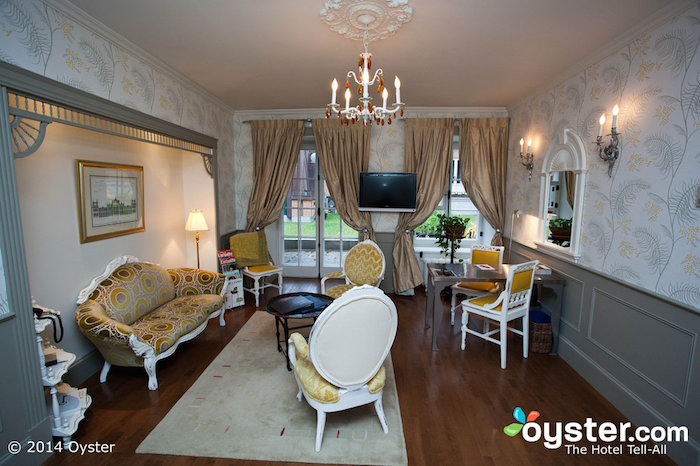 Quebec City is a historic, walled metropolis with the charm, history, and architecture of a European capital, all set at the top of Cape Diamond. This 95-room boutique hotel is housed in a historic building facing the St. Lawrence River in the Old City. Decor varies across the sophisticated, spacious rooms, but all have upscale touches such as Nespresso machines, evening turndown service, and luxurious bathrooms featuring heated floors and flat-screen TVs. The restaurant, Panache, serves seasonal, local cuisine in a former maritime warehouse (think: thick wood beams, stone walls), and the more casual Bar Artefact serves cocktails and gourmet fare in a bright, contemporary lounge. Amenities include a modern, 24-hour fitness center, a screening room, spa treatment rooms, and a free business center. The hotel is situated on an archaeological site, and historical artifacts are displayed throughout the property.
RELATED LINKS:
All products are independently selected by our writers and editors. If you buy something through our links, Oyster may earn an affiliate commission.