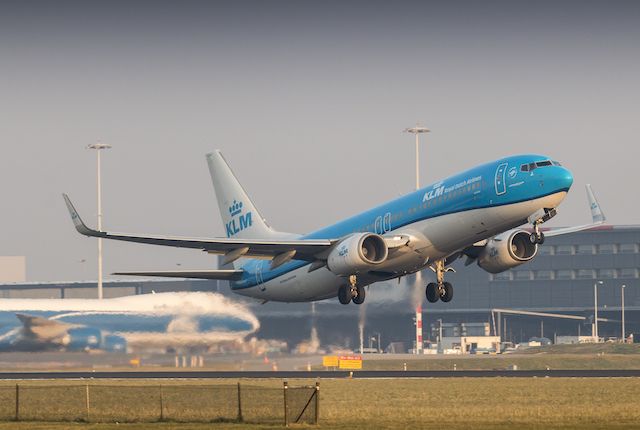 Flight cancellations and delays are sometimes a frustrating part of the travel experience. Most travelers have an anecdotal story about getting stuck in the airport due to storms, a sick pilot, or malfunctioning flight equipment -- with little more than a shoulder shrug and perhaps a flight voucher for compensation. In the United States, airlines have little accountability and few guidelines they must legally follow when passengers are left stranded. But it's a different story in Europe, where airlines are required by law to dole out cash in exchange for inconveniencing passengers. Thanks to EU Regulation 261/2004, which has been in place since 2005, flights and airlines that operate out of the European Union must be held accountable for their operational standards. This is excellent news for disgruntled flyers, though there are a few restrictions to keep in mind. Read on to find out if you're entitled to compensation, and how to get your money.
Which Countries Are Included?
The most important thing for Americans to remember about EU Regulation 261/2004 is that it's not just European carriers who are subject to these rules. All U.S. carriers flying from and within the EU must also follow the regulations. Flights originating outside the EU on EU carriers are also subject to these rules. Only flights on non-EU carriers originating outside the EU are exempt. So, if you're delayed in New York City on a Delta flight to Iceland, you're out of luck. However, if you're delayed in Iceland on a Delta flight to New York City, you have a case. To be clear, the following countries are covered under the law: Austria, Belgium, Bulgaria, Croatia, Cyprus, Czech Republic, Denmark, Estonia, Finland, France, Germany, Greece, Hungary, Italy, Ireland, Latvia, Lithuania, Luxembourg, Malta, the Netherlands, Poland, Portugal, Romania, Spain, Slovakia, Slovenia, Sweden, and the United Kingdom, as well as Guadeloupe, French Guiana, Martinique, Reunion Island, Mayotte, Saint Martin (French Antilles), the Azores, Madeira, the Canary Islands, Iceland, Norway, and Switzerland. It does not include the Faroe Islands or the Isle of Man and the Channel Islands, and Brexit will likely impact England.
What Kind of Delays Are Included?
If your flight is delayed more than two hours (in any of the above countries), you should make yourself known to the airline by approaching an agent immediately. You have the right to free assistance, which includes refreshments, food, a hotel room (if you are rebooked to travel the next day), transportation to your accommodations and return to the airport (if you are rescheduled to travel the following day), and two telephone calls (or telex, fax messages, or emails, if necessary). If assistance is not offered and you paid for your own assistance, the airline must reimburse you, provided the expenses were necessary and reasonable. Keep all your receipts, and know that you have the right to free assistance as long as you have to wait to get on another plane.
If your flight is delayed five hours at departure, the airline must reimburse you the cost of your ticket. However, if you accept a refund, the airline does not have to provide any further travel or assistance. If you are denied boarding or your flight is canceled or overbooked, you have different entitlements. The airline must transport you to your final destination using a comparable alternative — meaning a different airline. If that's not possible, the airline must refund your ticket and bring you back to your initial departure point free of charge. If you arrive at your final destination with a delay of more than three hours, you are entitled to compensation, which varies depending on the duration of the delay and the distance of the flight.
How Much Cash Are You Owed?
How much cash the airline owes you for a canceled flight or extended delay depends on time and distance. If your flight is canceled or arrives in your final destination more than three hours late, you may be entitled up to €600. Also note that compensation applies to passengers who booked award tickets.
Distance and Money:
€250 for a distance of 1,500 kilometers or less
€400 for a distance of more than 1,500 kilometers within the EU, and all other flights between 1,500 and 3,500 kilometers
€600 for a distance of more than 3,500 kilometers
Note: If the airline has offered to reroute you and you reach your final destination with a delay of two to four hours, the compensation fees listed above are reduced by 50 percent.
What Are the Restrictions?
Of course, the EU understands that some things truly are beyond the airline's control. There are reasonable instances in which the airline is not required to pony up. These extraordinary circumstances include air traffic management decisions, political instability, bad weather conditions, and security risks. Also, if the airline offers an alternative flight with a similar schedule, the compensation may be reduced by 50 percent. And if travelers are informed of a flight change or cancellation two weeks before the scheduled flight date, no compensation is offered.
How Can You Get Reimbursed?
If you have a claim to submit, fill out the Air Passenger Rights EU Complaint Form and send it to the airline. Be sure to fill out every section and keep a copy for yourself. Another option is to employ the services of a third-party website like AirHelp. They'll do the bulk of the paperwork and follow-up, but also keep part of your cash reward. Before you start a claim, be sure to have all of your flight information and details in front of you. Good luck!
You'll Also Like:
All products are independently selected by our writers and editors. If you buy something through our links, Oyster may earn an affiliate commission.