"America the Beautiful" was originally a poem written in 1893 by Katharine Lee Bates, who was inspired to pen the historic words after taking a memorable -- and clearly, scenic -- cross-country train trip from Massachusetts to Colorado. In the late 1800s, such a trip might have been grueling, but it was nonetheless considered exotic -- whereas nowadays, it sometimes seems travelers aren't impressed unless they're crossing vast oceans and getting multiple stamps on their passports. But America is still the fair beauty of Bates's poem, and tons of gorgeous sites and settings can be found right in our backyards. Even better, local travel is often relatively cheap and easy: There's no currency exchange, language barrier, or passport required, and even if you do fly, flights are certainly less expensive than those to far-flung international locales. Here are six amazing sites in the U.S. that you've got to see. (And don't worry. If you really must cross an ocean to feel like you're on vacation, we have some U.S. destinations where that is a necessity as well).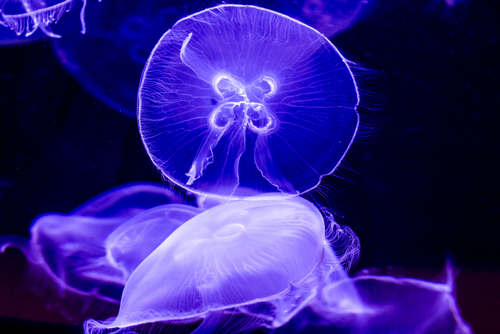 If you've ever questioned whether the U.S. could be exotic, the Bioluminscent Bay in Puerto Rico's Fajardo will have you properly convinced. Just a short drive from Old San Juan, this famed "Bio Bay" puts on nature's most magnificent light show: At night, when the bay is inky black beneath the light of the moon, microscopic plankton glow turquoise as you paddle or swim through the water.
Where to Stay: El Conquistador Resort, A Waldorf Astoria Resort is just about as close as you can get to the Bio Bay. Even better, this luxe resort offers some of the Caribbean's most epic views.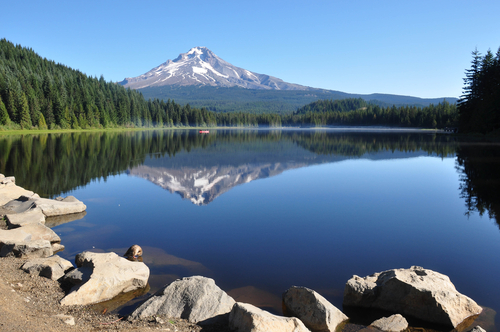 Just 20 miles east of downtown Portland sits Mount Hood National Forest and its eponymous stratovolcano. Mount Hood alone is worth the trip: Its snow-capped peak towers over evergreens, and the lake flawlessly reflects the picturesque scene. But Mount Hood National Forest promises plenty of other Instagram-worthy shots as well, such as the spectacular Columbia River Gorge and the Olallie Scenic Area.
Where to Stay: The Benson, a Coast Hotel is a landmark hotel in Portland's historic downtown. It's both elegant and grand with a big, cozy lobby and spacious rooms featuring updated amenities.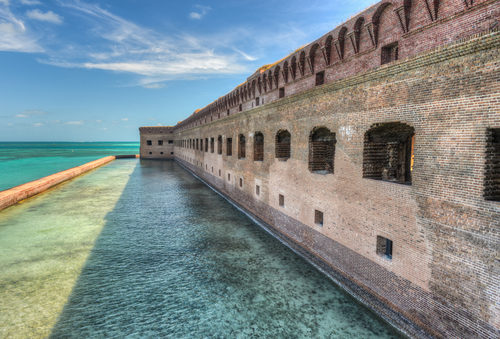 Puerto Rico isn't the only exotic island in the U.S. The Florida Keys and Key West dish up tropical charm, spectacular waters, and more than a few sites that feel out-of-this-world (or, at the very least, out-of-this-country). One is the Dry Tortugas National Park. Just 70 miles (and a boat or seaplane ride) west of Key West, this Gulf of Mexico destination is a tiny island where an incomplete fortress — which once served as a military prison — sits. Perfect for a snorkeling day trip, it is surrounded by crystalline waters teeming with marine life and a vibrant coral reef.
Where to Stay: Rooms at the historic Marquesa Hotel call to mind Hemingway's Key West with aquamarine clapboard, private porches and patios off of the airy rooms, a cozy restaurant with local seafood, and other quaint, homey touches.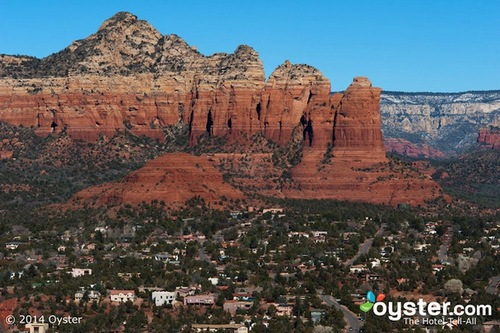 The American southwest is famous for many things, but our top pick for a must-see (and can't-really-miss-while-you're-there) site is Sedona's Red Rock State Park. Perfectly sculpted and perfectly hued red rocks, surrounded by green meadows, make for a beautiful backdrop to the area's long list of activities, which includes horseback riding, hiking, and more.
Where to Stay: If you come to Sedona for red rocks and scenic majesty, the mid-range Bell Rock Inn is an ideal choice. Not only is the hotel surrounded by lush greenery, but you can book a room with sweeping red-rock views.
Hawaii has much to offer, but even in this magical land of remarkable islands, Kauai's Na Pali Coast is something truly special. Inaccessible by car — you'll have to hike, book a helicopter, or take a boat to get there — Kauai's northwest coast is rip-rapped with na pali (high cliffs) and dotted with roaring waterfalls, majestic caves, and lush vegetation.
Where to Stay: The island of Kauai is small, but if you want to stay close to the Na Pali Coast, the oceanfront Hanalei Colony Resort is a solid option. It's just three miles from Na Pali Coast State Park and offers incredible views of the Pacific.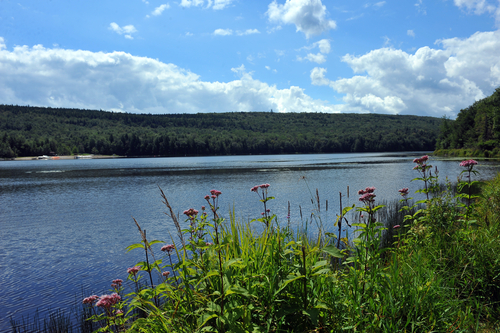 It's hard to believe the beautiful Catskill Mountains are just 100 miles north-northwest of New York City's concrete jungle. These beautiful mountains are firmly rooted in the history of American travel: From the 1920s to 60s, they were one of the most popular retreats in the U.S., particularly among affluent New Yorkers fleeing the city's heat and bustle. Today, visitors enjoy the area's abundant outdoor activities and smattering of quaint towns.
Where to Stay: The Roxburyoffers a taste of the Catskill's old-world glamour with a side of funky charm. All of its 27 rooms have bright, bold decor, flat-screen TVs, microwaves, and mini-fridges, while Theme Studios have style inspired by movies, cartoons, and TV shows from the 1960s and 70s.
To learn more about Erin Raub, visit her on Google+
RELATED LINKS:
All products are independently selected by our writers and editors. If you buy something through our links, Oyster may earn an affiliate commission.