We recently ran an in-depth piece on the hipsterfication of American travel, and in the course of our research, we got to chat with the Chief Operating Officer of one of our favorite hotel brands -- Kimpton. We were so impressed with his answers that we decided to run them as a separate article. We at Oyster are more than a little obsessed with Kimpton -- and what's not to love? The chain is known for its bold, quirky hotel decor, thoughtful freebies (nightly wine hours among them), pet-friendly policies, and restaurants and bars that are often local hot spots. Mike DeFrino filled us in on what makes Kimpton so special, and what's coming up for the brand (hint: lots of amazing new hotels!)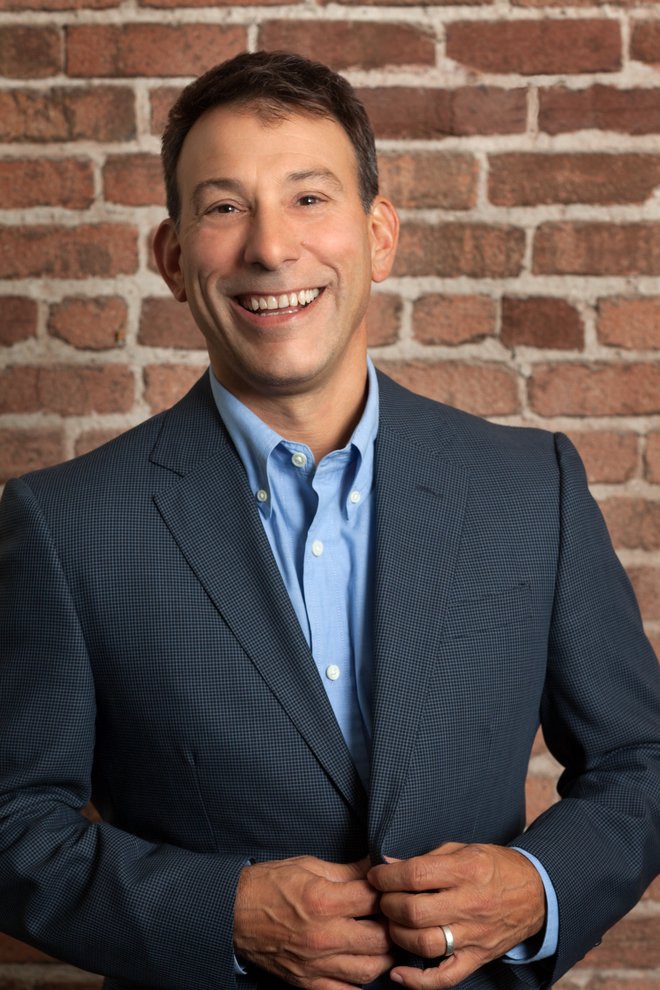 What are some of the elements that make Kimpton Hotel stays feel personalized?
What separates us from the pack is the passion and genuine care we put behind every guest experience from check-in to check-out. Unlike larger chains, we can be more nimble and autonomous in creating these out-of-the-ordinary experiences. Recently, we had one guy fill out his pre-arrival request form and said that he wanted penguins in his room. He probably thought, "Nobody reads this thing. Heck, I'll put down penguins." So he showed up at our Morrison House hotel (Alexandria, VA), and on the bed our staff placed a penguin doll, and a bunch of books about penguins on the bookshelf. The point is, we're actually listening. Exceptional guest experiences starts with employees who are empowered to be themselves and consistently activate on their own creative ideas and inspiration. It's unscripted service and we wouldn't have it any other way.
We also have brand wide touches that are anything but ordinary. We know that some of our guests are well-seasoned road warriors and all they want is a glass of wine at our nightly hosted Wine Hour to really kick back and decompress from a long work day. Others are committed to health and wellness and so are we! That's why we have yoga mats in every guestroom closet, fitness centers in each hotel and complimentary PUBLIC Bikes to take a spin through the city. We're constantly innovating and thinking of ways we can save your day, make you smile and make travel more enjoyable overall.
Our sophisticated Karma Rewards program also allows us to further personalize your stay – the more experiential things you do (e.g. eat at one of our restaurants, drink at one of our bars, give us a shout-out on social media, or book directly with us on KimptonHotels.com) the better we can get to know you and anticipate what might take your visit to the next level. In the past we've framed photographs of guests' favorite celebrities, stocked the mini bar with their go-to snacks or prepared a pet-specific amenity upon arrival because we know that particular guest doesn't travel far without their four-legged friend.
How important is it for each Kimpton hotel to reflect its local community in some way? Can you give a few examples of how Kimpton pays homage to their communities (through design, food, etc.)?
Whenever we approach a new market, we take great care to honor the city's culture with the design, programs and amenities at both the hotel and restaurant. Many of our hotels are in historic and architecturally significant buildings that lend to very distinct designs. We create establishments that serve the community as much as the travelers while also drawing inspiration from the city and building's history and locale. Take the recently opened Goodland hotel in Goleta, California: it brings about a wave of surf-culture nostalgia and the slow burn vibe of Southern California. We have a real life Record Concierge who hand-selects vinyls for guests (there's a record player in every room) and we'll pour spiked agua frescas in the evenings. On the other side of the country, The Brice hotel in Savannah, Georgia, is all about classic Southern hospitality and charm … with a modern twist. Guests can walk about in an open-air Secret Garden and learn to tie a dapper bow tie with the general manager every Friday. Equine design flourishes and refurbished Coca-Cola signage adorn the lobby and hallways as nods to the building's past as a livery and one of the first Coca-Cola bottling plants.
Our restaurants and bars are created with the same local sensibility; our chefs and bartenders craft exciting menus and offer sophisticated beverage programs reflective of the location. For example, the newly renovated Saltrock restaurant in Sedona, Arizona is headed up by an Italian chef who showcases coastal cuisine but sourced through local Arizona produce and herbs from an on-site garden. It's Southwest meets California cooking. Meanwhile at Area 31 in Miami, the seafood is all sourced from the neighboring Fishing Area 31, the restaurant's namesake. In fact, only sustainable seafood selections are offered at all of our restaurants in accordance with Monterey Bay Aquarium's Seafood Watch program. We also pour sustainable wines and partner with likeminded local purveyors and stewards. We feel good about the products we serve and the services we provide and hope our guests do too when dining and staying with us.
It seems a lot of younger travelers these days – especially those some might consider as "hipsters" – are looking for more personality from their hotels. Is this a trend you have noticed? Do you think it has influenced the success of Kimpton?
Our appeal is ageless but we've definitely noticed that younger travelers appreciate the unique personalities of our hotels, bars and restaurants. Take Dirty Habit, one of our newest destinations at the Hotel Palomar in San Francisco – it's a sophisticated, edgy, noir lounge space with a specially-curated DJ music playlist, playful cocktails from local bar star Brian Means and a killer shared plates menu from Chef David Bazirgan. The neighborhood is surrounded by young, urban, metropolitan people who are making this their new watering hole. Barely just six months old, our revenue is far exceeding projections so we know they like what we have to offer. Additionally, in Boston at Highball Lounge at the Nine Zero Hotel, we have a "library" of nostalgic board games that guests can play while there, like Connect Four. There are plugs and USB outlets within easy reach in all of our guest rooms along with high-speed Wi-Fi for the constantly connected traveler. Many of our guests like to socialize and even fire up their laptops in the lobby which is why hotels like the Monaco Chicago have introduced communal tables to encourage a more social atmosphere.
Are there certain groups of travelers you are trying to target in particular? Do you think much about how to attract hip young professionals and the creative class?
We find that our guests truly do range the spectrum and believe it's because some of the basic core offerings of Kimpton, such as our authentic, unscripted customer service, cutting edge culinary and bar offerings and inspired design are well-suited to appeal to any demographic. Great customer service and the thoughtful touch points we put in place to make people feel welcome spans all ages and demographics.
What types of visitors do you currently attract, and have you seen any changes to that demographic in recent years? (Leisure vs. business, age groups, couples vs. families, etc.)
Something I love about Kimpton is that our guests are as diverse as our properties. From families to business travelers, there's something that suits everyone's needs. We know our guests love great food and wine, enjoy the flexibility of being able to travel with their pet when they stay with us and are into health and wellness, so our offerings are centered around these elements of the guest experience at many levels. We've also started noticing a mix of travelers who split their time between work and play – they may be on a business trip and then decide to extend their stay through the weekend. These travelers vary in age but have one thing in common: they have adventurous spirits who want to explore a new city beyond their business travels and are looking for the extraordinary. That's why we make it easy to book with us, find out where the local hot spots are and provide all of the comforts and delights they need to make their trip a memorable one; it's not a "blink-and-you-miss-it" business trip.
What role do you think the Kimptons' personalized touches play in the brand's success? How important is it for a Kimpton to be perceived as cool or trendy?
Personalized touches are a huge part of Kimpton's success and something that people have come to associate with our brand. As far as being perceived as cool or trendy, at Kimpton, we don't follow trends, we pave the way. We were the first to introduce a complimentary nightly wine hour, a no-charge pet friendly policy, free high-speed internet in all guestrooms and public spaces, the list goes on. Of course, it's not all about being first; it's about consistently delivering an exceptional experience and we think that's timeless. I also think that part of the reason we've been so successful as a brand when it comes to customer love is because of the individuality of our hotels and restaurants – each one is uniquely designed and concepted and no two are alike.
We are constantly evolving our hotels and restaurants to be on trend with the way today's guest wants to travel or dine, but we don't do that at the expense of jeopardizing the experience. We've always said that as a company, we don't want to be the biggest, but rather the best-loved hospitality company in the world.
Can you talk a bit about the brand's expansion over the last few years? What can we expect from Kimpton in the next few years? More and more artsy, cultural hot spots are cropping up in cities across America. When choosing neighborhoods for future hotel development, are you considering up-and-coming neighborhoods as well as more established areas?
Absolutely. We're well represented in all major gateways markets, and now there's a lot of demand for what we do in up-and-coming cities around the country from urban hubs to coastal retreats. To make sure we're represented in places where our guests want to travel, we are currently in the process of opening hotels in cities like, Austin, Cleveland, San Antonio, Milwaukee, Savannah, Pittsburgh and Nashville. We're pinpointing emerging or already trendy neighborhoods that have a big cultural appeal, great dining options, thriving nightlife and a fascinating history overall. For example:
The Hotel Van Zandt in Austin (2015) will be located in the heart of the city's historic Rainey Street District, right at the intersection of Red River and Davis Streets. It's within easy access to Austin's world famous live music scenes and booming tech industry and we'll curate a guest experience to match that vibe.
Our upcoming Palm Springs hotel (2016) will be at the epicenter of the city's newly revitalized downtown on North Palm Canyon Drive. This is the first new construction property in the area since the 80's and we see the potential the neighborhood has in becoming the next go-to hotspot in Southern California.
In Milwaukee (2016), we're unveiling the first and only upscale boutique hotel in the city's vibrant Third Ward district which is now home to a flourishing art and fashion scene and Summerfest, the world's largest music festival. The Midwest has a lot to offer and we plan to strengthen our presence there and support its growth as a cultural destination.
The Palladian in Seattle (2016) marks our fifth hotel in the city and it's situated in the Belltown neighborhood which has a certain gritty elegance. It's within easy access to the Pike Place Market, waterfront and popular downtown attractions but you won't feel like you're in tourist central.
Nashville (2016) is already cemented as Music City, USA and we can't wait to operate a new hotel in the thriving Midtown neighborhood, adjacent to the Vanderbilt University campus.
There's diversity, creativity and energy that we're excited to tap into.
It's not about nabbing the most dots on a map; our goal for growth is thoughtful and strategic and fueled by our guests' travel patterns and needs. We want to be wherever our most loyal guests travel most often.
All products are independently selected by our writers and editors. If you buy something through our links, Oyster may earn an affiliate commission.