Carry-on or checked? Travel soundtrack? Airport food? We'll talk to the biggest, baddest, hottest travelers in the industry right now to get their coveted secrets, tips, and tricks on how they travel best. Hey, everyone's got their quirks. Find out why these notables live to travel, or travel to live.
Occupation:

Chef, Writer, Culinary Anthropologist, TV Producer/Host/Writer, Overgrown Child.
Started traveling when I was:

5.
Travel soundtrack:

Jourma Kaukonen QUAH, Roxy Music THIS IS ROXY MUSIC, Brian Jonestown Massacre TEPID PEPPERMINT WONDERLAND, CSNY, Grateful Dead, Led Zeppelin, Bowie, Warhols, Eno, Dusty Springfield, Edward Sharpe, Escovedo, Adele, Zappa, Gnarls Barkley, Clash, Dylan, Brother Ali, Little Feat, MC5, Beatles, Frampton, Stones, Steely Dan, Talking Heads, Traffic.
Ideal vacation in three words:

Me, Wife, Beach.
First memorable hotel:

It's a tie… Caneel Bay in 1971 and The Georges Cinq and Claridges on a Paris/London trip in 1972. Spoiled me forever.
Favorite hotel:

Hotel Grand Europe, St. Petersburg, Russia. Best people watching on earth and magical service.
Ideal travel partner:

My wife, we have trained each other.
Movie that makes me want to travel:

2001 A Space Odyssey, I have been everywhere else.
Every mini-bar should have:

Huge bowls of fresh fruit that's actually ripe. And gas station quality cheese popcorn.
Airport food is:

Changing, and thank god it's finally happening. Two years ago I would have said it's all horseshit but just look at some of the world's great airports and the amazing food they have.
Dream hotel has:

A huge private beach and breezy views so I can sleep outside on oversize beds on the oversize deck.
I never travel without:

My iPhone, it does everything.
The inside of my suitcase is:

Filled with odds and ends like adaptors, extension cords, malaria pills, expired passports.
Oyster.com is:

The Next Big Thing.
Poolside or ocean front:

Oceanfront.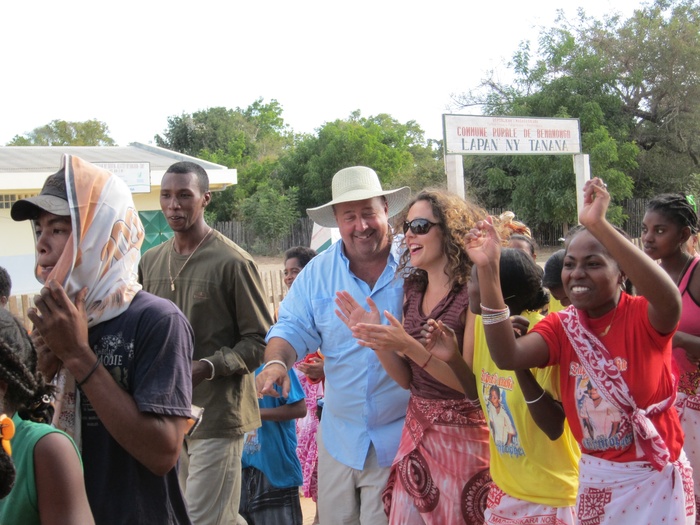 iPad or Kindle:

What are you joking? iPad.
Carry-on or checked:

Checked, I have too much respect for fellow passengers to come aboard with more than something small, and I am a HUGE PACKER and like to check one big Patagonia rolling duffel.
Room service or dining out:

Dining out, but always eat room service for breakfast.
Big resort or cute boutique hotel:

Terrible question! I like big resorts and boutique high end service. I spend almost 30 weeks a year on road and another 5 doing family vacations so I have business travel needs, villa rental needs, romantic getaways with the wife, you name it. Hotels and resorts suit different needs at different times.
Mountainside or beachside:

I am a lifelong skier and snowboarder but choose beach over mountains every time.
You'll also like:
Best all-inclusive Jamaican resorts >>
Secluded island retreats >>
Pre-back-to-school quick family vacations >>
All products are independently selected by our writers and editors. If you buy something through our links, Oyster may earn an affiliate commission.