This year, thanks to an aptly-timed Presidents' Day, Valentine lovers get a long weekend to celebrate romance -- and the two holidays aren't as unrelated as one might expect. Some of our fearless leaders have been decidedly romantic, and quite often their romantic rendezvous have taken place at some of the country's most romantic hotels. Whether they are treating the First Lady (or their other lady loves) to a relaxing vacation, or pining for their loved one from a hotel suite for one, these presidents sure know a thing or two about l'amour. This Valentine's weekend, you might consider booking a hotel with the presidential seal of approval.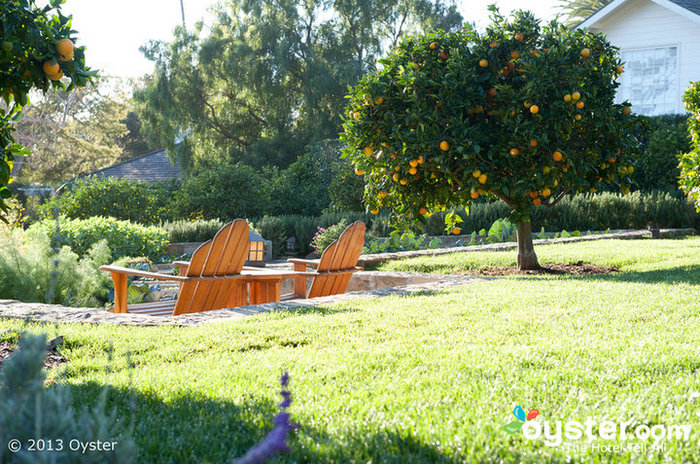 The Presidential Couple: John and Jackie Kennedy
Back in 1953, the former president and his new bride paid just $27 to spend a night at this luxurious resort as they traveled from Acapulco up the Californian coast. Nowadays, that same suite — renamed the Kennedy Cottage after the couple — goes for a nightly rate of thousands of dollars.
The Presidential Couple: Ronald and Nancy Reagan
In 1953, President Reagan's work schedule (at the time, as both as an actor and a politician) unfortunately meant that he often spent long stretches of time away from Nancy. But that didn't prevent the couple from having a little romance. "Ronnie", as the First Lady was known to affectionately call her husband, composed many a love letter. A favorite of the First Lady's was written at New York City's exclusive grande dame, The Sherry-Netherland. With views like this, it's no wonder Reagan was wishing he had Nancy by his side to take it all in with him.
The Presidential Couple: Bill and Hilary Clinton
In 2009, then Secretary of State and former First Lady Hilary Clinton celebrated her husband's birthday in style at Cambridge Beaches Resort & Spa. The 30-acre resort has four private beaches, a guest-only marina, and an exceptional spa, making it one of the most sophisticated vacation spots on Bermuda. The couple was apparently anxious to visit a different hotel on the island, however: the Horizons hotel where, thirty years prior, they had reportedly conceived daughter Chelsea.
The Presidential Couple: Barack and Michelle Obama
The ever fashionable President and First Lady celebrated their 20th anniversary in October 2012 with dinner out at the Four Seasons. The anniversary came at the height of President Obama's campaign, so the two were inclined to celebrate with a relatively low-key affair — at least by presidential standards. Dining out at Michael Mina's foodie-favorite Bourbon Steak, the couple enjoyed a delicious meal and some quiet time.
The Presidential Couple: JFK and Marilyn Monroe
JFK's love life is so well-known that we can't help mentioning him twice. The reputed playboy president made the Carlyle famous in the 1960s — the hotel was dubbed "the New York White House" during this time due to his ownership of an apartment on the 34th floor. Sources say Marilyn Monroe was sneaked into the hotel through a variety of underground tunnels in order to visit the president, most notably after her famous rendition of "Happy Birthday, Mr. President" at the President's birthday gala at Madison Square Garden in 1962.
RELATED LINKS:
All products are independently selected by our writers and editors. If you buy something through our links, Oyster may earn an affiliate commission.