Ok, it's time for some real talk. We here at Oyster adore Hawaii. And, of course, we love Paris -- any day of the year. But as travel experts, not only do we look forward to returning to destinations that will forever stand the test of time, but we also strive to uncover lesser-known, and lesser-thought-of, destinations that will really knock our -- and your -- socks off. When it comes to honeymoons, we know couples look for something (and somewhere) romantic and charming, but how about -- original. There are plenty of gorgeous spots around the globe, but we love a duo that's not afraid of going slightly off book in the pursuit of a one-of-a-kind getaway. Here we've selected nine dream picks for an atypical honeymoon that's anything but ordinary -- just like your love, right?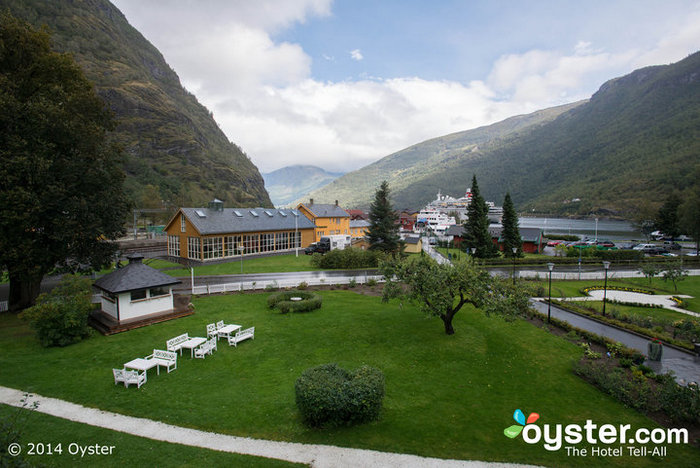 The tiny village of Flam is located in a valley surrounded by steep mountains. It's the final destination for the Flam Railway, which visitors take through the mountains to reach the village, and is considered one of the most scenic train stops in Europe. From Flam, you can also catch a cruise to the Sognefjord, which is arguably the most beautiful and famous fjord in Norway. Couples choosing this atypical getaway can also choose an aytpical hotel: The Fretheim Hotel dates back to the late 19th century, and its common spaces have charm to spare. The hotel makes the most of its unique, naturally beautiful location with soaring glass windows in the lobby and restaurant that frame the mountains.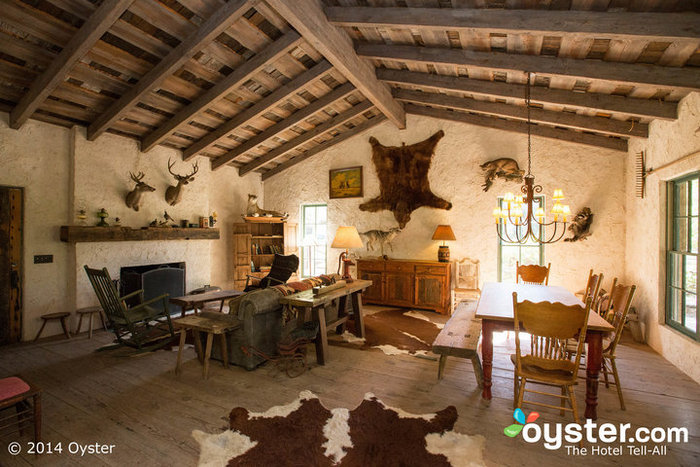 Although it's only a 40-minute drive from the Santa Barbara airport, the Santa Ynez Valley– home to the Alisal Guest Ranch & Resort — may as well be on another planet. Solvang, California is a small town that's easy enough to get to, but the ranch's position on 10,000 mountain acres of land makes it feel as remote as a back-country campground. Couples can expect charming, western-style rooms, and a range of outdoor activities, including fishing, golfing, tennis, swimming at the pool or lake, and (of course) horseback riding. The buffet-style breakfast and dinners are included in the rate, and in the evening the hearty western-style fare may include steak, ribs, or locally caught fish. There are also breakfast horseback rides where guests can head to a remote hillside location for flapjacks and a cowboy poetry reading. It's a step back in time to the Old West, with amenities fit for a truly unforgettable honeymoon.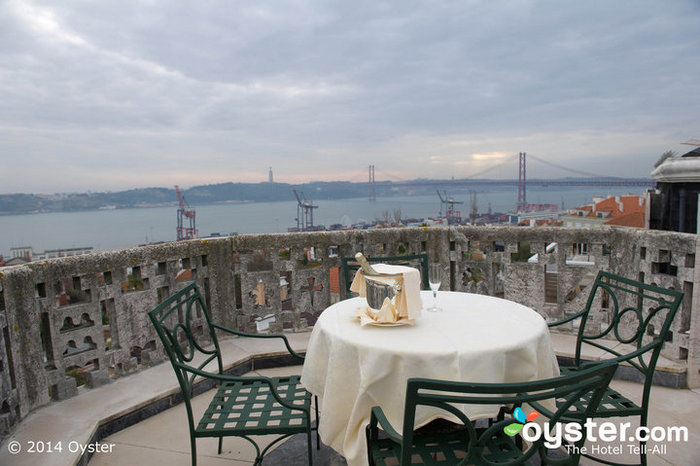 Originally referred to as the "eighth wonder of the world," Lisbon is now often overlooked by newlyweds due to the popularity of the quaint, seaside towns nearby — and other romantic European cities like Paris and Rome. But Lisbon is a city of iconic historic buildings (such as St. George's Castle), museums boasting extensive collections, and fabulous shopping — not to mention a lively nightlife. Thanks to its Moorish roots, Lisbon is (unofficially) the fado capital of the world. Fado clubs play the beautiful, mournful music all night long, and street parties are a nightly occurrence. The Olissippo Lapa Palace, fittingly housed in a 19th century palace, is one of the most iconic luxury hotels in the city, where couples hide away for a romantic honeymoon. It boasts a wonderful spa, a lovely outdoor pool, fine and casual dining options (all pretty pricey), and classic decor throughout.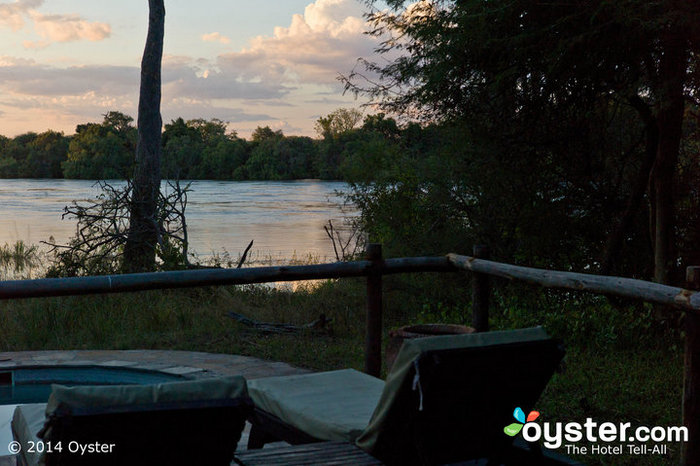 Saying you honeymooned on the banks of the Zambezi River is sure to be the most popular story at the cocktail party for years to come. Surprisingly luxe accommodations have grown out of the already overwhelmingly gorgeous natural landscape of Zimbabwe, promising honeymooners the opportunity to have a true adventure without sacrificing romance. At the Matetsi Water Lodge, guests are closest to the city of Victoria Falls, and a daily shuttle brings guests there to explore the town and visit the city's namesake, the largest waterfall in the world and one of the Seven Natural Wonders. The lodge itself is located on a massive game reserve by the Zambezi River. Each suite has its own plunge pool, patio, and a large bathroom with a separate shower and tub. The bedroom doors open onto to a river view — a romantic, one-of-a-kind honeymoon indeed.
Istanbul is a city of contrasts. It's a city that's both modern and ancient, where great restaurants, hopping nightlife, and horrific traffic exist alongside some of the world's most impressive ancient wonders. It's both western and eastern, culturally as well as geographically: It's the only city in the world on two continents (Europe and Asia). Couples can listen to the Muslim call to prayer while standing in the shadow of the Blue Mosque and feel transported to another time — or go clubbing after nightfall with Istanbul's trendy urbanites. Honeymooners will literally get the best of both worlds here, and with a stay at the Hotel Ibrahim Pasha, they will also have access to one of the most charming boutique hotels in Sultanahmet, with an unbeatable location just off the Hippodrome. The cozy lobby and library both have wood-burning fireplaces — a real treat in the cooler months — and the roof terrace has a jaw-dropping view of the Blue Mosque and the Bosphorus.
The Rivas province of Nicaragua is located on the Pacific coast, north of the popular beach town of San Juan Del Sur. The surrounding region is still largely undeveloped, giving couples the sense that they are truly discovering a diamond in the rough. Where other sections of Central America — though still beautiful — have been overrun with tourists, Nicaragua's natural beauty is on full display, and doesn't have to compete with the crowds: Couples will see lush rainforests, beautiful white-sand beaches, volcanoes, and rich wildlife on their honeymoon here, as well as Spanish Colonial squares and churches. Book a room at the Aqua Wellness Resort to round out your truly authentic experience. This rustic-luxe retreat has eco-friendly design, lush vegetation (expect to spot wildlife such as howler monkeys and iguanas), and stunning rooms. For a tranquil, unplugged getaway, this is one of Nicaragua's premier options.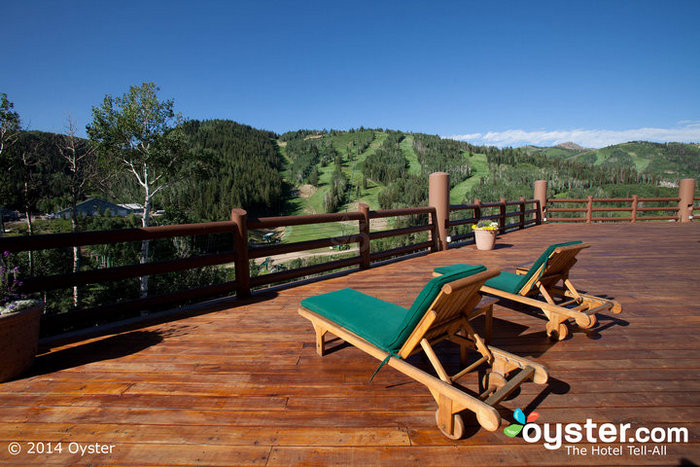 For a romantic and glamorous mountain retreat — that lacks some of the pomp and circumstance that comes with Aspen and Vail — couples would do well in Park City. The host of the 2002 Winter Olympics, Park City boasts some of the best skiing and snowboarding in the States. It also has a reputation among film buffs, as it hosts the annual Sundance Film Festival, and party goers (it is known as the "sin city" of Utah). Couples looking for a mountain retreat with all the bells and whistles should consider the Stein Eriksen Lodge, which offers ski-in, ski-out access to Deer Valley Resort, and has a design style that could be described as "wilderness chic." Besides the highly reputed spa, the two restaurants (make sure to try the Stein burger) and year-round outdoor pool with a large fireplace add to the lodge's popularity, and make it lovely destination for all seasons.
This vibrant city-state and island country in Southeast Asia is ideal for a honeymoon. The incredible food options — both upscale, in the city's five star hotels, and casual, at the local, Anthony Bourdain-lauded hawker centers — are enough to keep you and your spouse occupied. But the city is also well-known for its stunning Botanic Gardens, Chinatown Heritage Center, and its Muslim district, Haji Lane, that unique shops and restaurants call home. Shopping — for designer brands and electronics, especially — reigns supreme here as well. At the Fullerton Bay Hotel, couples get to enjoy all of the city's action in a romantic setting. The property feels exclusive and private, with spacious rooms that feature double-glazed floor-to-ceiling windows with stunning bay and skyline views.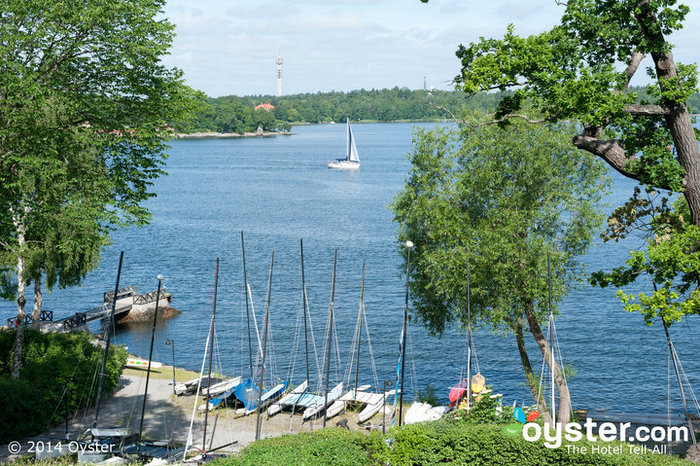 Dubbed "the Venice of the North" for its many waterways, Stockholm offers the best of both worlds for honeymooners — a booming metropolis that's nonetheless steeped in culture and history. One of the cleanest cities of its size, Stockholm was Europe's first "green" capital and it maintains much of its natural splendor in the parks that cover one-third of the city. Another third of the city is covered in water. Set on Lake Malaren, Stockholm is made up of 14 islands, interconnected by a system of bridges and tunnels. The Hotel J fits in well with Stockholm's pristine, natural vibe. This nautical-themed, boutique hotel has a secluded, out-in-the-country feel, despite being only a 10-minute drive from central Stockholm. Though the hotel's neighborhood of Nacka, one of the city's business hubs, can be relatively dead at night, the hotel attracts a lively crowd with its excellent waterfront restaurant. Couples get the sense that they're escaping the city, while still having access to all its charms.
To learn more about Kristina Fazzalaro, visit her on Google+
RELATED LINKS:
All products are independently selected by our writers and editors. If you buy something through our links, Oyster may earn an affiliate commission.