One of the more picturesque places in the world, Tuscany is noted for its vineyard-filled hillsides, rich medieval history, and delectable wines and cuisine. Travelers to this central region of Italy can take their pick from quaint farm bed-and-breakfasts to luxury hotels that specialize in thermal baths. Whether travelers are taking a family vacation to view the idyllic countryside or looking for a romantic getaway, these 10 properties offer secluded stays that are perfect for relaxing in the gorgeous green setting.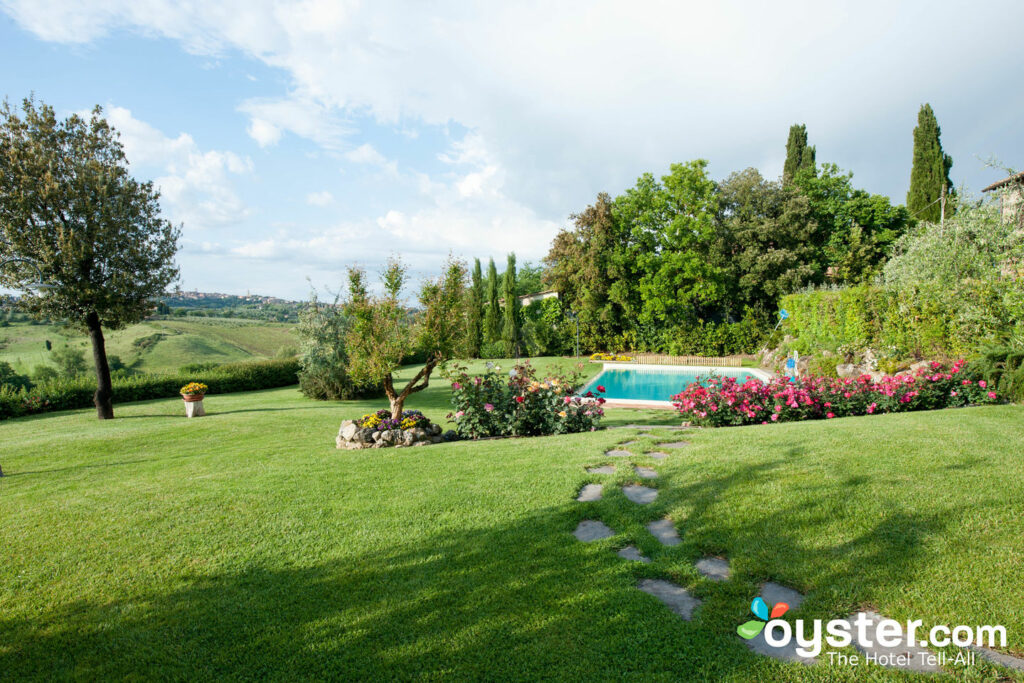 This small renovated farmhouse property within the rolling green hills of Tuscany oozes relaxation and romance. With only five classically rustic rooms and an adults-only policy, the upscale Aia Mattonata Relais' intimate vibe is ideal for couples seeking a secluded starting point to explore Siena and other nearby areas of Tuscany. The ultra-boutique B&B may be quaint, but with a wellness center with a Turkish bath and body treatments, a saltwater infinity pool, and a small exercise room, it is not lacking on features. Since it's a few miles outside of town, guests will either need to have their own car or rely on public transportation.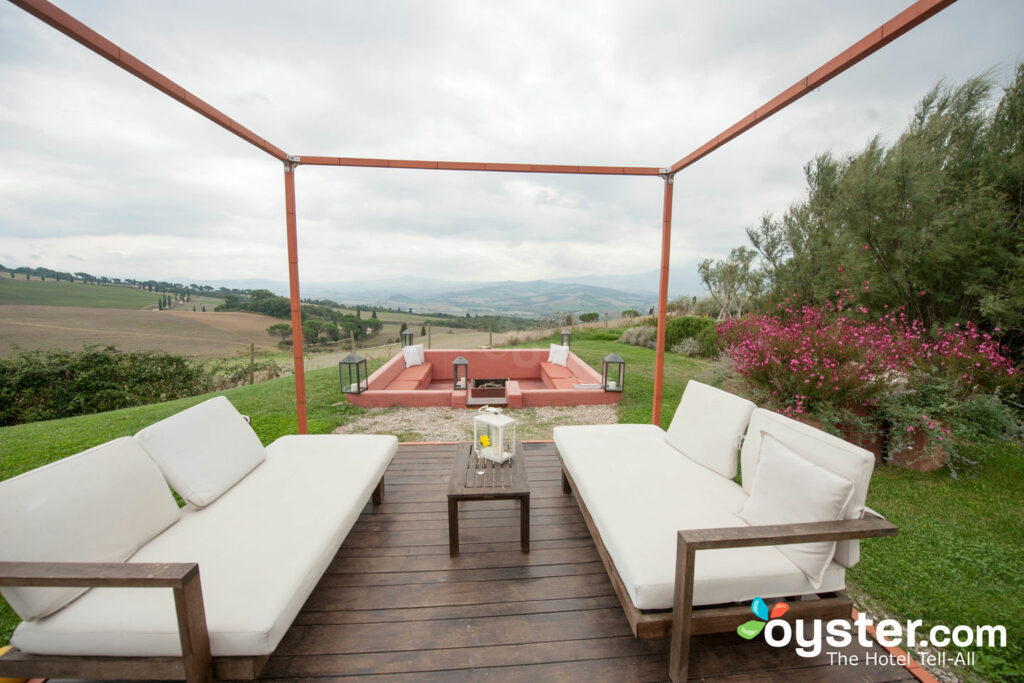 La Bandita is a high-end countryside inn with eight rooms and a pool with gorgeous views of the Tuscan landscape. It's in an old country house that was refurbished in 2007 to have a more contemporary look, and unlike many other rural lodgings in the area, it's not a working farm. Although it normally functions as a B&B, the entire property can be rented out. The property is isolated in the middle of the countryside, south of Pienza and Montepulciano and next to the Crete Senesi. It can only be reached via a long drive on a bumpy road.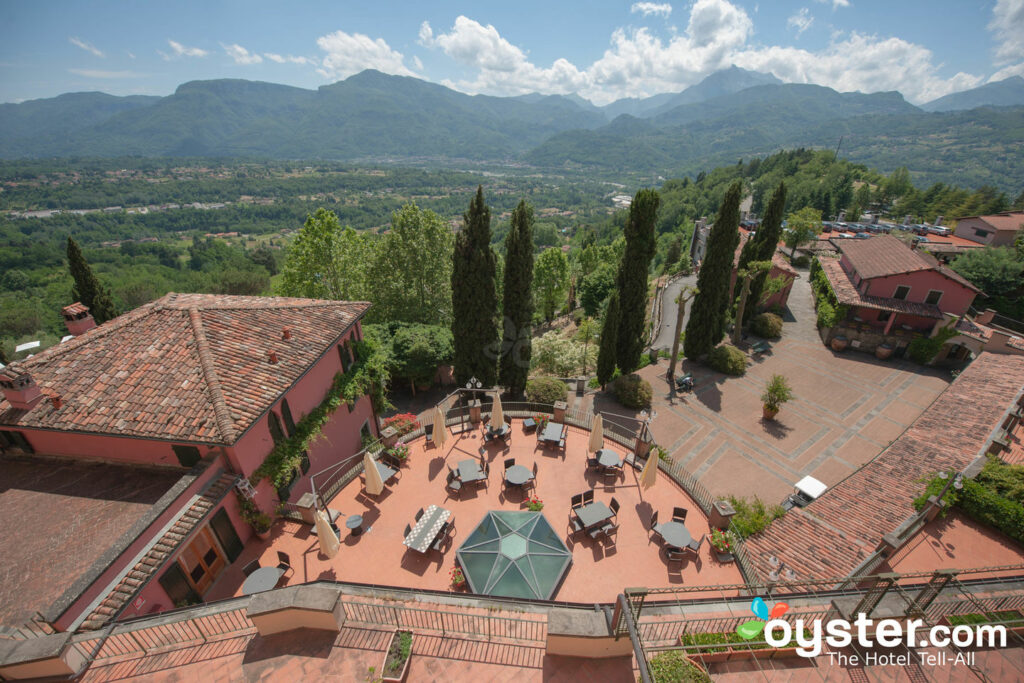 The Renaissance is a large resort complex overlooking some of the most picturesque landscaping that you'll find in Tuscany, if not all of Italy. Despite being less than 90 minutes by car from Pisa Airport, the location feels remote and timeless, and is a great setting to really unwind. Rooms are elegantly finished and some have stunning views. Clientele tends toward couples eager to really get away from it all and experience the calm of a secluded, peaceful Tuscan retreat.
One of the Maremma region's classiest hotels, the luxurious Il Pellicano has refined classic Tuscan style and a gorgeous green hillside location. The hotel's 50 spacious rooms have a contemporary, understated decor, and additional privacy can be found in the few detached cottages. It's ideal for affluent couples seeking romance and tranquility loaded with luxury. Everything here is top-level, including a restaurant with two Michelin Stars, wellness center, state-of-the-art gym, and beautiful private beach area overlooking the Tyrrhenian Sea.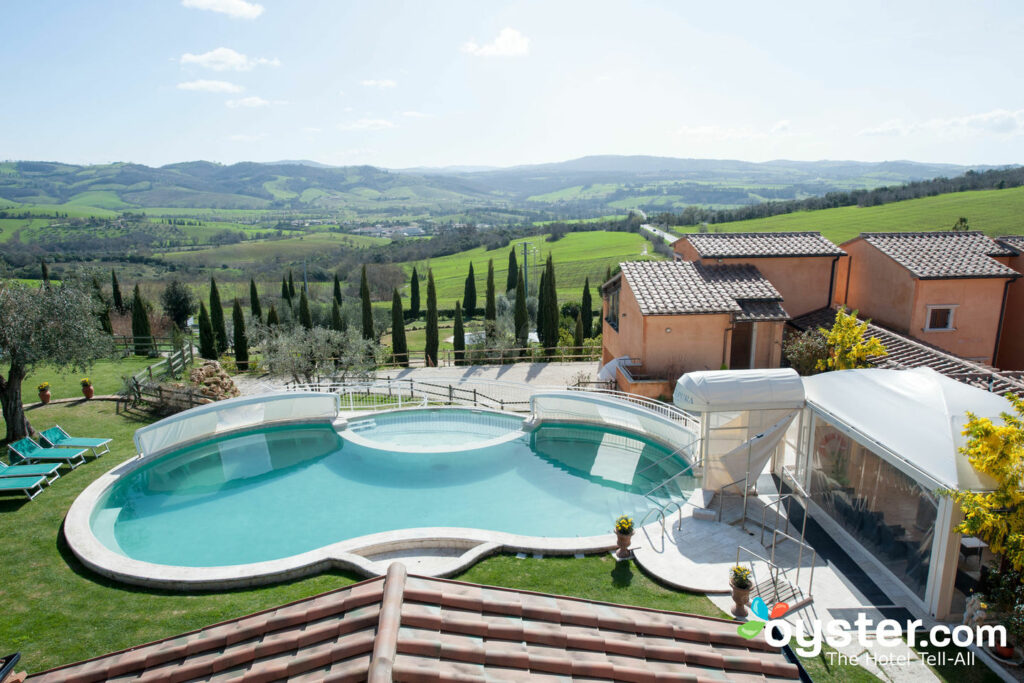 An intimate, family-like atmosphere pervades Hotel Saturno Fonte Pura in the Tuscan countryside. The 25 rooms are laid out around well-kept grounds, and the conscientiously maintained outdoor pools are sourced from the hotel's private spring, one of Saturnia's famous naturally occurring thermal waters. The excellent restaurant serves local fare in a country-style dining room. While the hotel has a deal with a nearby golf course and there are a number of bucolic attractions in the area, many guests have reported finding the offerings of the hotel so complete they have no desire to leave the premises.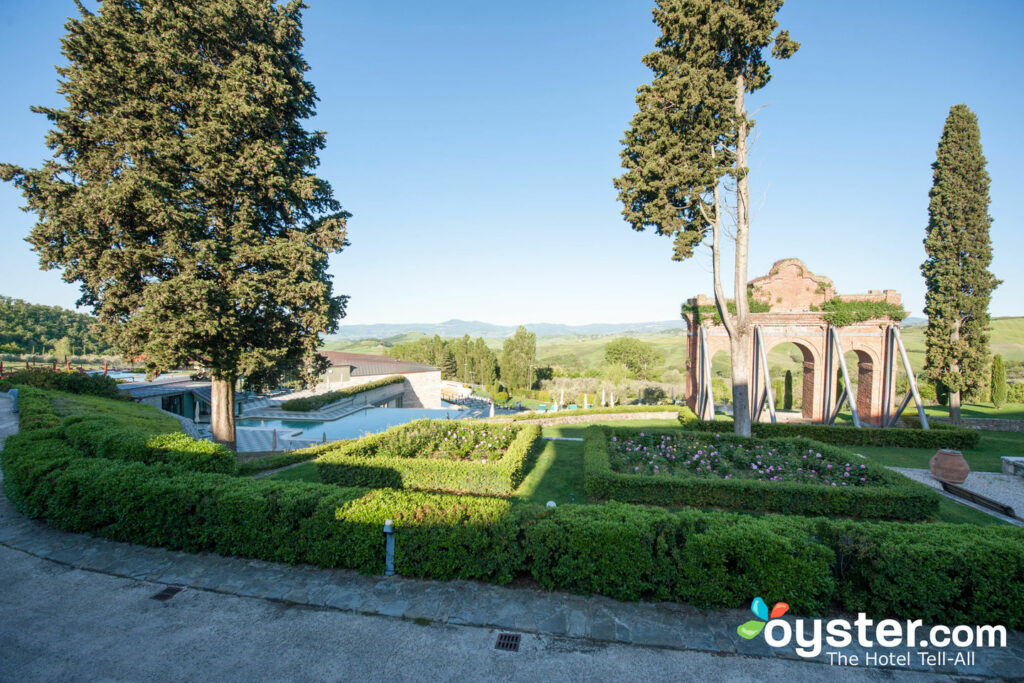 With a seemingly never-ending array of treatments and health-related services, Fonteverde Tuscan Resort & Spa can just as well be considered an overnight wellness center. Its status as an iconic luxury property is well-earned considering its 80 large, elegantly styled rooms, on-site gourmet dining options, and 180-degree Tuscan valley views. The hotel's somewhat remote location and access to indulgence make it easy to see why many socially elite and well-discerning guests return again and again. There isn't much to do in the area, as the Fonteverde itself is the destination.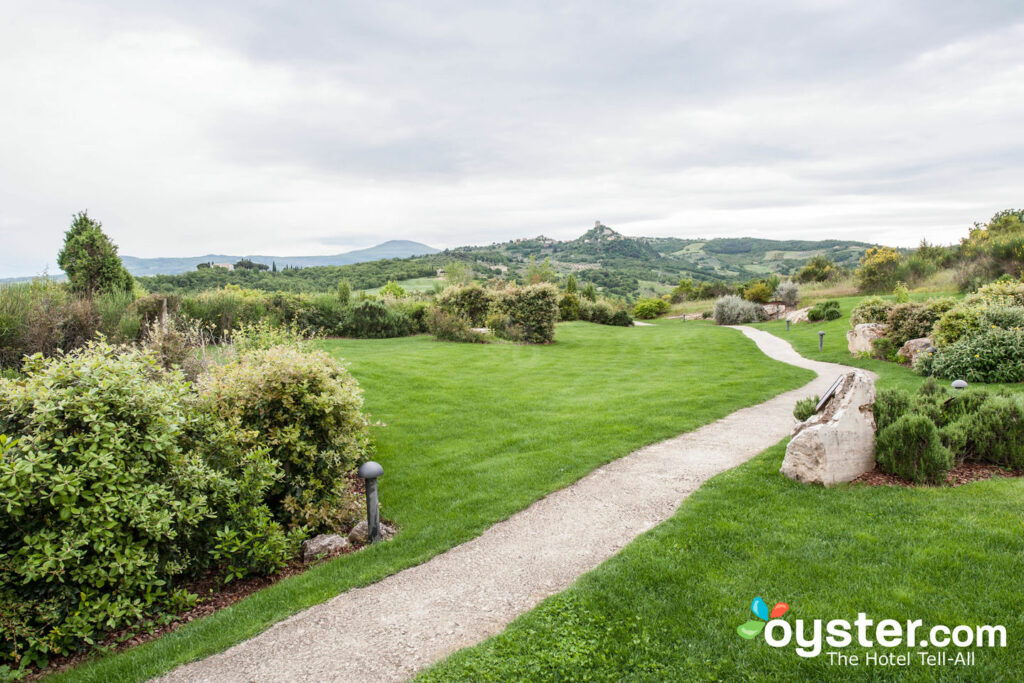 Part of a small luxury hotel chain originating in the Italian Alps, the Adler Thermae Spa and Relax Resort is a relaxing retreat nestled in a small thermal village in the Siena countryside. This resort makes the most of its natural setting, offering indoor and outdoor thermal pools and serving locally-grown food, but its modern decor sets it apart from other properties in Tuscany; some like the sleek look, while others wish it were more authentic. Rooms are spacious and offer soaking tubs in modern bathrooms and scenic balconies. There are all sorts of amenities for a relaxing or active escape, with miles of hiking and biking trails, along with bike rentals and a kid's club with supervised activities for children.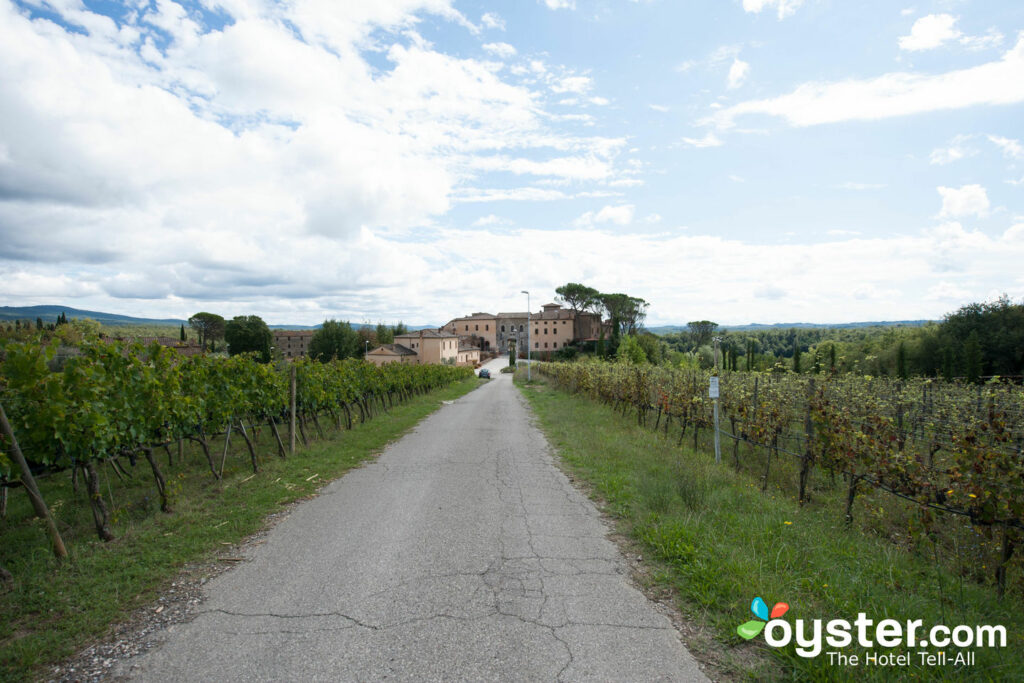 The luxury Castel Monastero is set in a former medieval village with a rich history. Originally built in the 11th century as a monastery, it later became a castle and residence for the noble Chigi family. The hotel has been updated with modern amenities and sophisticated decor, and provides a relaxed, chic setting. The 74 guest rooms are dispersed throughout the different buildings and chock-full of charming historical touches. Surrounded by vineyards and the beautiful Tuscan countryside, the hotel is isolated, but there are many amenities at the hotel to keep guests occupied, such as a full-service spa, a Gordon Ramsay restaurant, a fitness center, and two outdoor pools.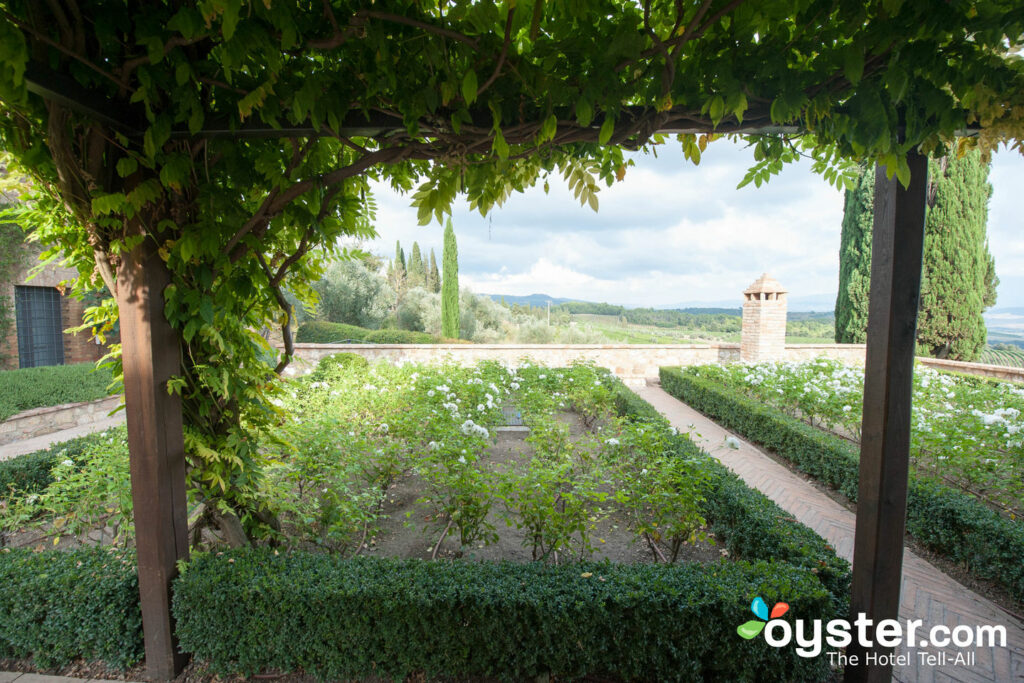 Castello Banfi Il Borgo is an 18th-century farmers village that was born around the medieval Banfi Castle. The village (in Italian "Il Borgo") has been restored and transformed into a luxury resort, and is part of a 7,100-acre property where high-quality red wines are produced. The hotel's 14 rooms and suites reflect this heritage, and each is named after one of the bottles produced by Banfi. Expect plenty of charming historical character throughout the property; picturesque stone buildings have wood beams, bricked archways, and terra-cotta tiles inside. The chic pool has stunning views of the vineyards, and there are also two restaurants, a wine shop, and a glass museum on-site.
Agriturismo Poggiacolle is a farm stay in the Tuscan countryside, not far from the iconic medieval village of San Gimignano, in the province of Siena. This farm B&B has five rooms in the farmhouse that share a rustic communal kitchen, and three apartments with independent access, each named after a flower. Just outside the farm — but still on the grounds — sits an infinity pool with gorgeous views of the countryside and the nearby towers of the medieval San Gimignano.
All products are independently selected by our writers and editors. If you buy something through our links, Oyster may earn an affiliate commission.