Mexico has long been a hot destination for travelers. In 2016 alone, the country saw 35 million international visitors. Yes, many of those travelers are couples looking for a romantic beach getaway, but thanks to affordable flights and all-inclusive resorts, families are drawn here, too. It's no wonder then that the country received the 2017 Travvy award for the best international family destination. To keep with that theme, we though it wise to put together a great list of hotels in Mexico with one of the most coveted amenity for families: water parks.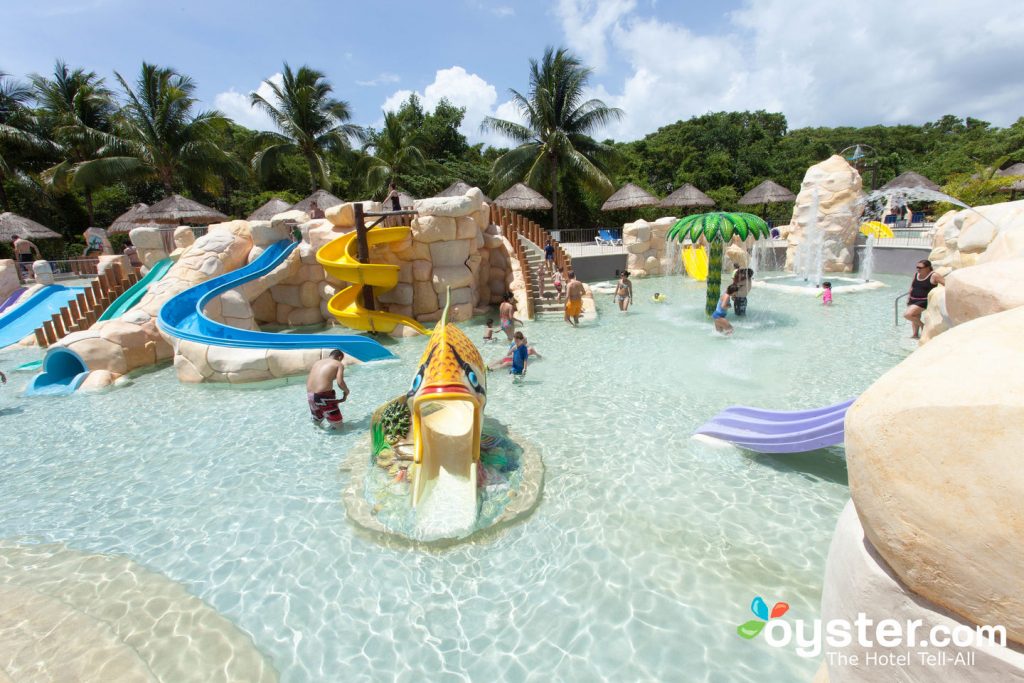 Sandos Caracol Eco Resort & Spa in Playa Del Carmen takes the cake for having one of the most expansive water parks of all the hotels in Mexico. The water park started off small with just a splash area for kids, but has since grown to include 29 water slides. The water park has different areas for different age groups, such as a small water play area for toddlers and large looping slides for older children and adults. There are lots of spraying fountains and fun tree and fish statues. Sandos Caracol Eco Resort & Spa is also known as a family-friendly eco getaway with kids' and baby clubs, eco tours in the surrounding area, and a high-end spa for parents.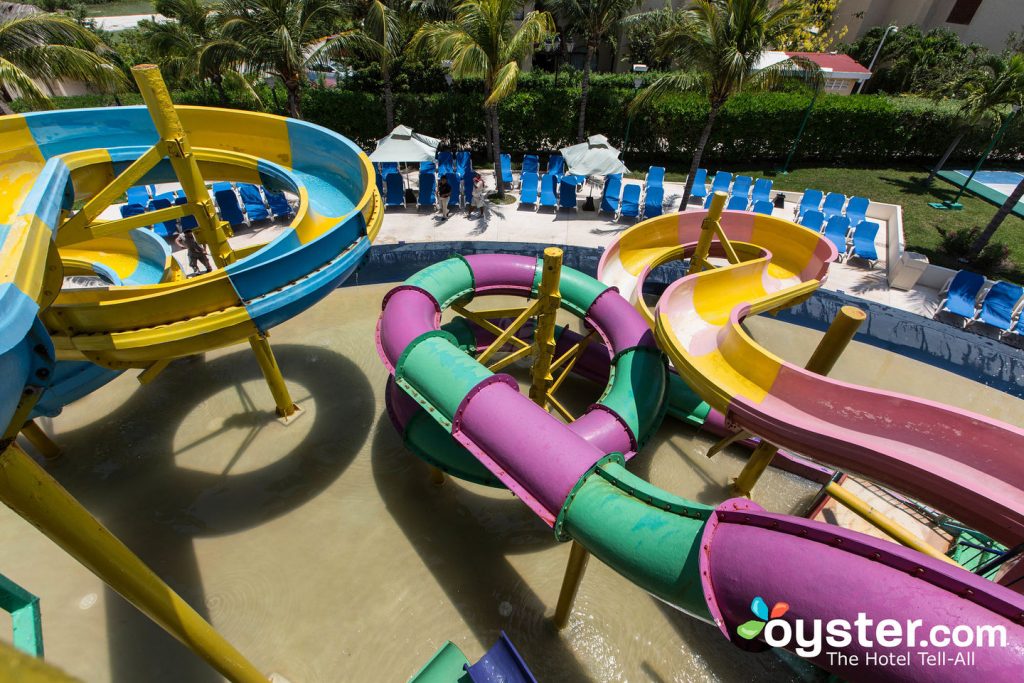 All Ritmo Cancun Resort & Waterpark has an impressive water park. It's designed as a colorful tree house with four waterfalls, water umbrellas, large water buckets, and serpentine tube slides. There's a smaller splash pool for toddlers and babies, plus a swim-up bar where parents can watch their kids have a blast at the water park while enjoying a cold drink in their hand. The water park is free to guests, though travelers from other resorts are allowed to enjoy the park for a fee. All Ritmo Cancun Resort & Waterpark is very attractive to families for more than just its water park. It's northern Cancun location means it's removed from the parties, and it's pretty affordable.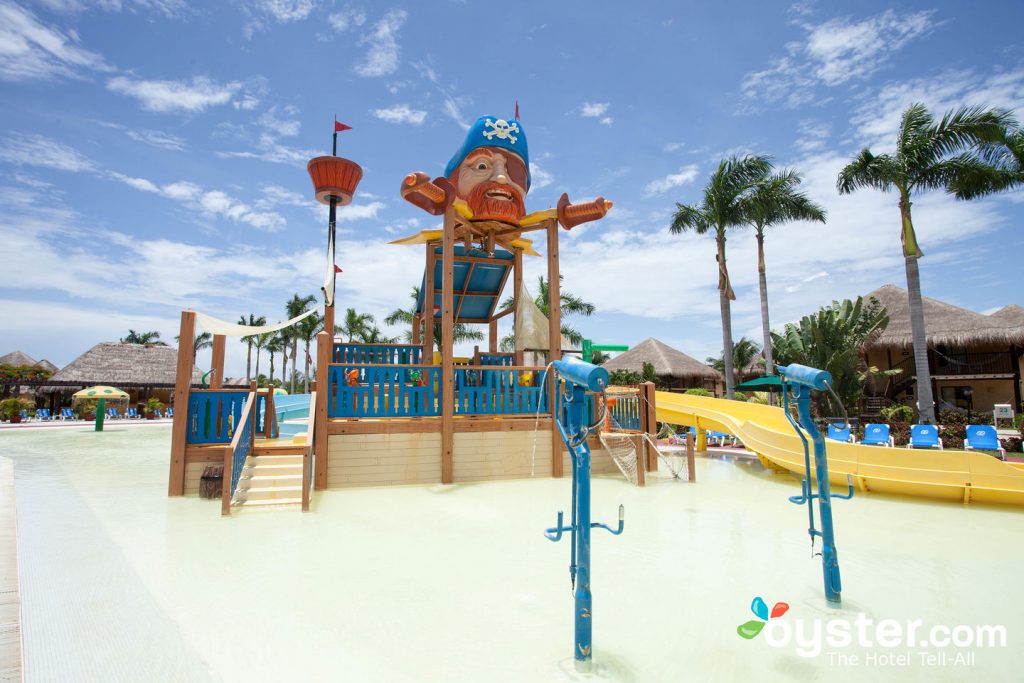 Situated on one of Cozumel's most beautiful beaches is Allegro Cozumel, a family-friendly resort with a fun pirate-themed water park. The water park sits in a shallow pool of water and has two slides and a playground with a pirate head. Though Allegro Cozumel has a water park and children's play areas, it's most well-known as a mid-range diver's destination with a laid-back atmosphere and outdoor amenities like kayaking, snorkeling, and windsurfing.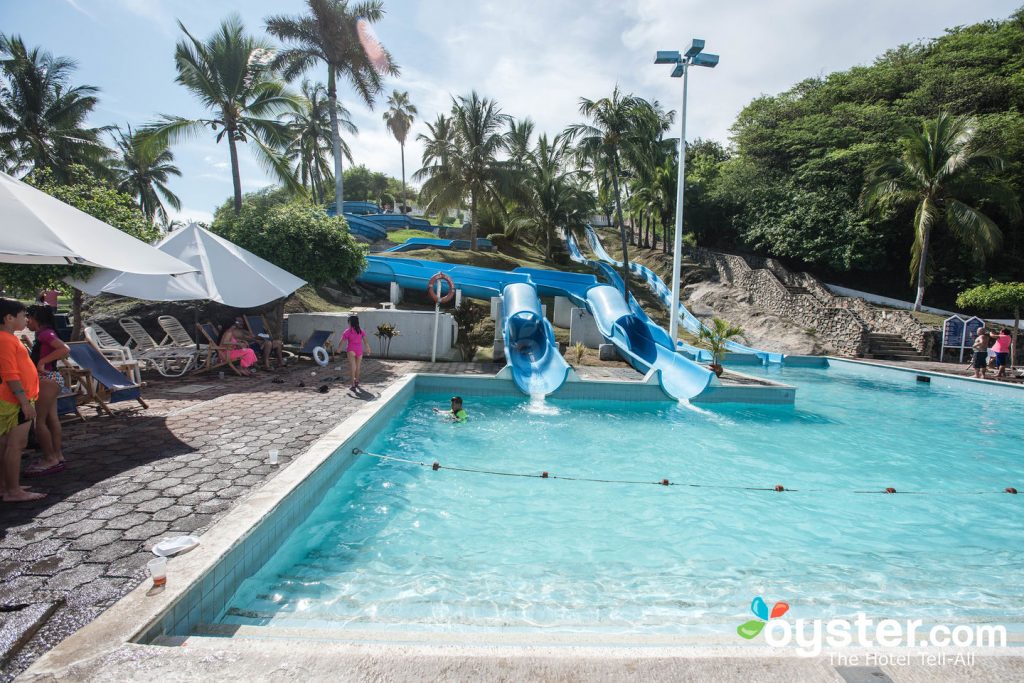 This all-inclusive resort was designed with kids in mind. First, there's the waterpark: You'll find a pool with a pirate ship and small slides as well as a pool with four longer slides. Aside from the water activities, there are courts and fields for various sports, archery, paintball, and a zip-line. For teens and young adults, there's a nightclub. Adults can partake in some of these more rambunctious activities, or they can lounge in the adult-only solarium or indulge at the spa.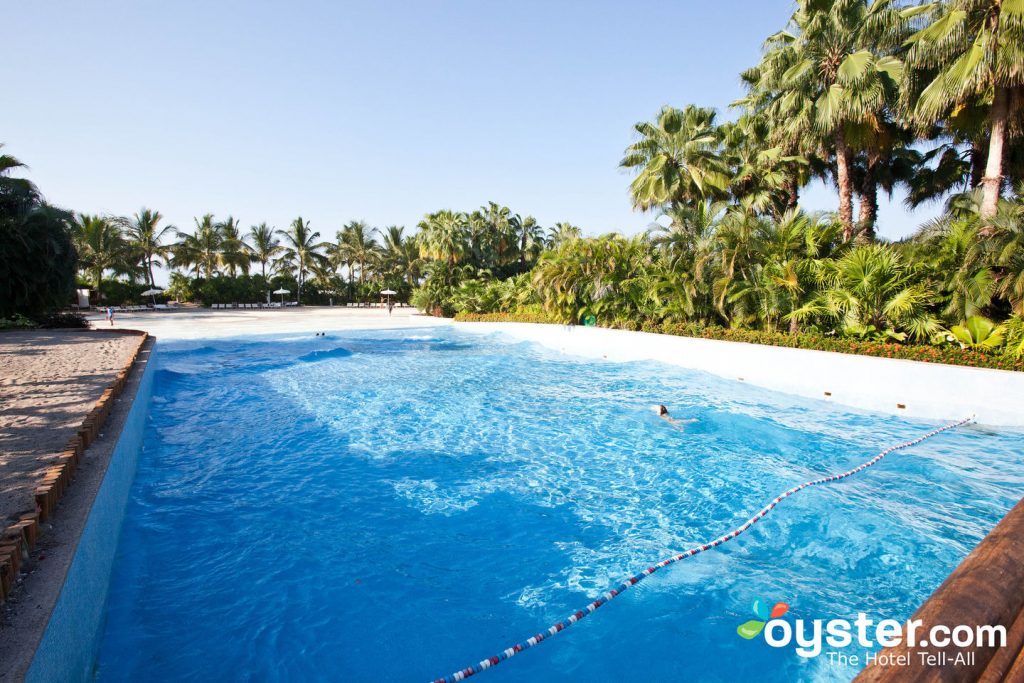 The pool complex is the main draw to this resort (though the pristine beach, world-class golf course, and beautiful spa are great, too). There's a large main pool for those looking for a traditional splash, but there's also a kid-friendly water park, a Mayan-ruin-themed waterslide, a wave pool, and a lazy river. It's plenty of fun for the entire family on the west coast of Mexico — an area not highly represented in this list.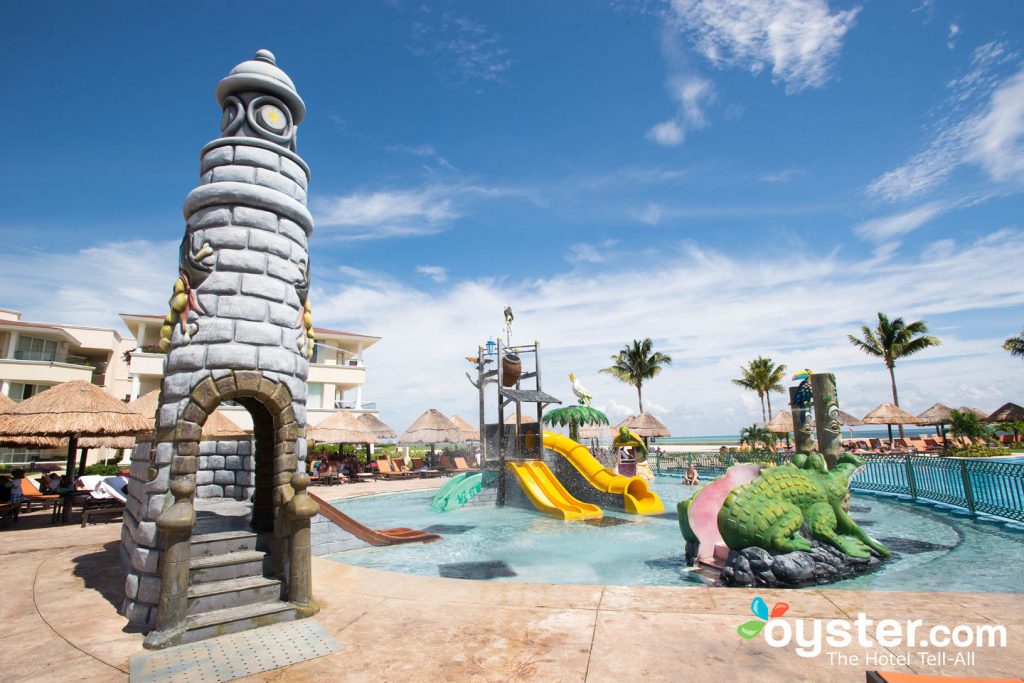 The Sunrise kids club at the Moon Palace Golf & Spa Resort in Cancun is a dream for many younger travelers — it's one of the best we've ever seen. Inside, it has a mini racetrack, a beauty salon/runway room for fashion shows, an art room, and an arcade, among many other amenities just for the kids. Outside, there's also a kids water park with large slides and a Flowrider machine (adults can indulge at the latter, too).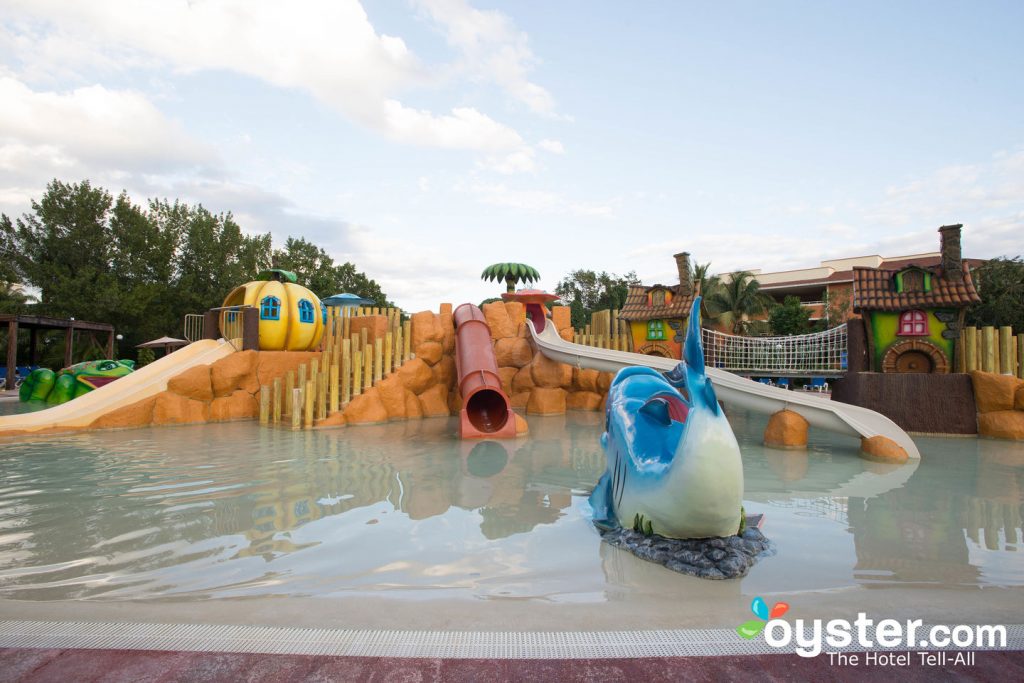 Kids will likely enjoy the water park at Grand Bahia Principe Coba, located between Akumal Beach and Tulum. This lagoon-like water park is made up of what looks like large boulders and funky houses. Multiple water slides cascade down the park into the shallow water toward colorful statues of sharks, elephants, and frogs. The water park is just one of many family perks at this resort. Others include family rooms, welcome baskets for kids, and a kids' club. If parents need a night or day off to enjoy the resort's casino, spa, or nightclub, there is a babysitter service.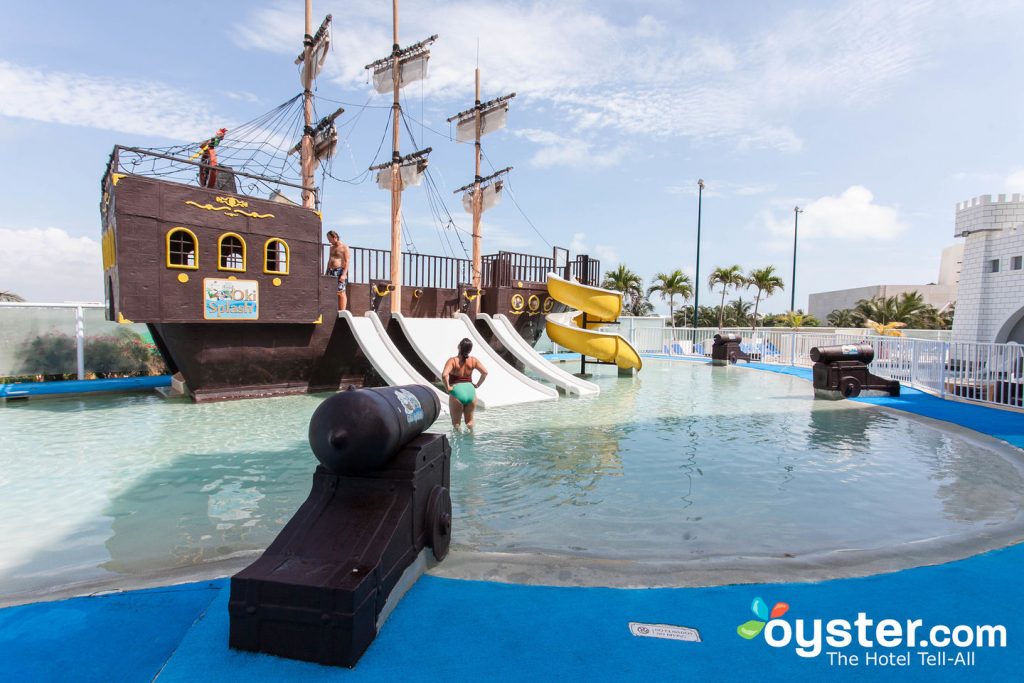 A Cancun hotel favorite with a water park is Gran Caribe Resort Cancun. Like Allegro Cozumel, it, too, has a pirate-themed water park, though it's far more structurally similar to a real ship. The Pirate Splash Park is made up of a pirate ship, a medieval castle, seven water slides, and two splash zones. It's perfect for younger children. This large, upscale resort draws a lot of families with the water park, kids' clubs, and mini-golf, though it's also a hit with partiers for its decent price range, rooms with balconies, and entertainment on the beach and by the pool.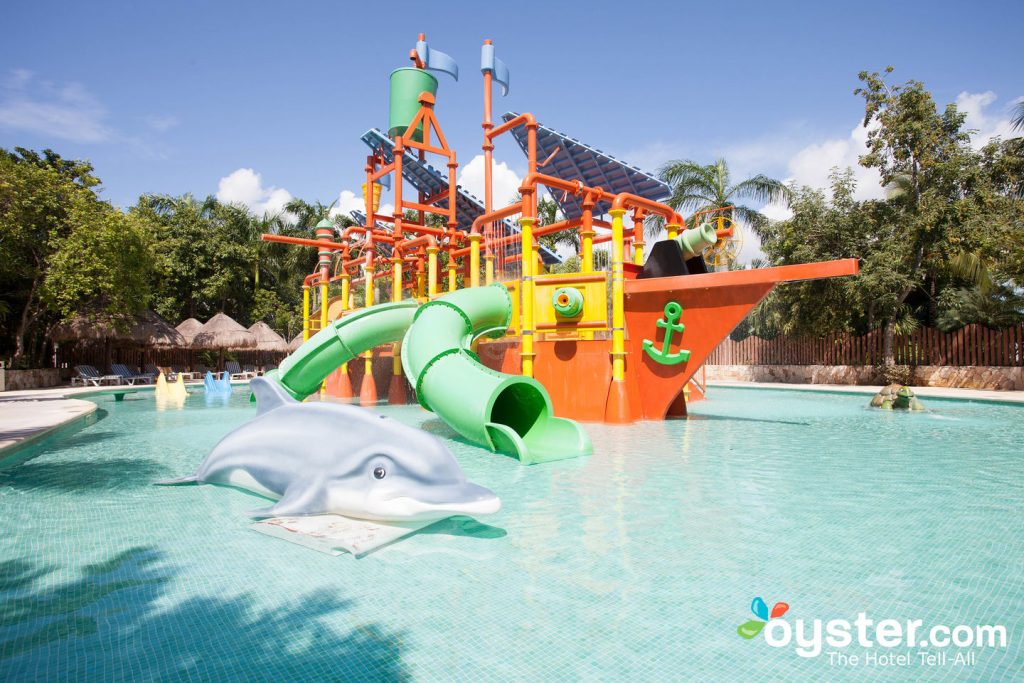 Like many other resorts in Mexico, the colonial-style Iberostar Paraiso Lindo has a pirate ship-themed water park with water slides and water buckets. There are a few extras to their water park, like a wave pool and a lazy river. Beyond the water park, Iberostar Paraiso Lindo has a private beach on Playa del Carmen, kids' clubs, free shuttle to sister properties with free access to their amenities, water sport activities, and multiple dining options.
Crown Paradise Club Cancun has two water park sections in the hotel. For the older kids and young adults, there's the water park adventure area which has two large serpentine water slides that land in a medium-sized pool. This area is also home to a rock climbing wall and zip-lines. The other water park is for younger children and has a pirate ship and medieval castle theme. If all that isn't enough to entice a family to stay here, they have a teens' club, a college-age bar, multiple pools, and family rooms with ocean views and bunk beds.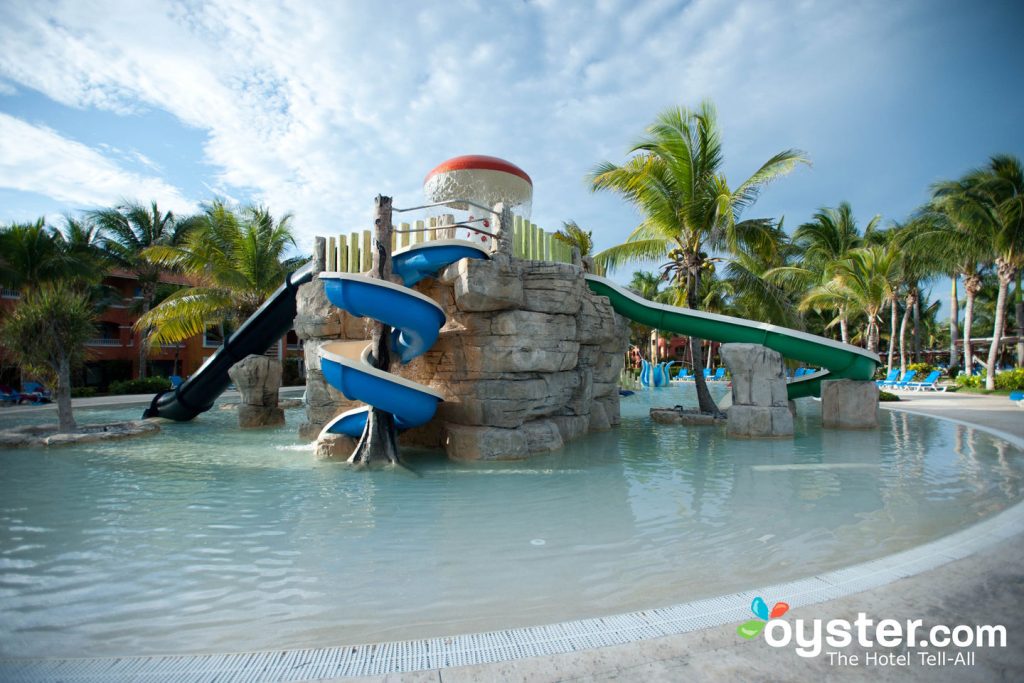 Like at some other Mexico resorts, the pool is the star of the show at the Barcelo Maya Colonial & Tropical. The main pool has two swim-up bars for the adults, but kids can enjoy the kiddy pool and water park with multiple slides. Just off the kiddy pool is an area with hammocks that are perfect for a mid-afternoon snooze. Guests at this hotel can visit the neighboring sister property, Barcelo Maya Palace, and use its amenities.
Families on a budget with young children should consider Royal Solaris Cancun. The water park is designed to represent Noah's Ark. The shallow pool is filled with an ark, five slides, and lots of large animal statues. The hotel has a kids' club, video game room, and a family-friendly meal plan (which includes a free meal at Señor Frogs). Sure, the rooms feel a bit tired and it's often crowded, but the hotel caters exclusively to families and it comes without the party vibe that Cancun is known for.
Watch: The 8 Best Hotel Indoor Waterparks
You'll Also Like: