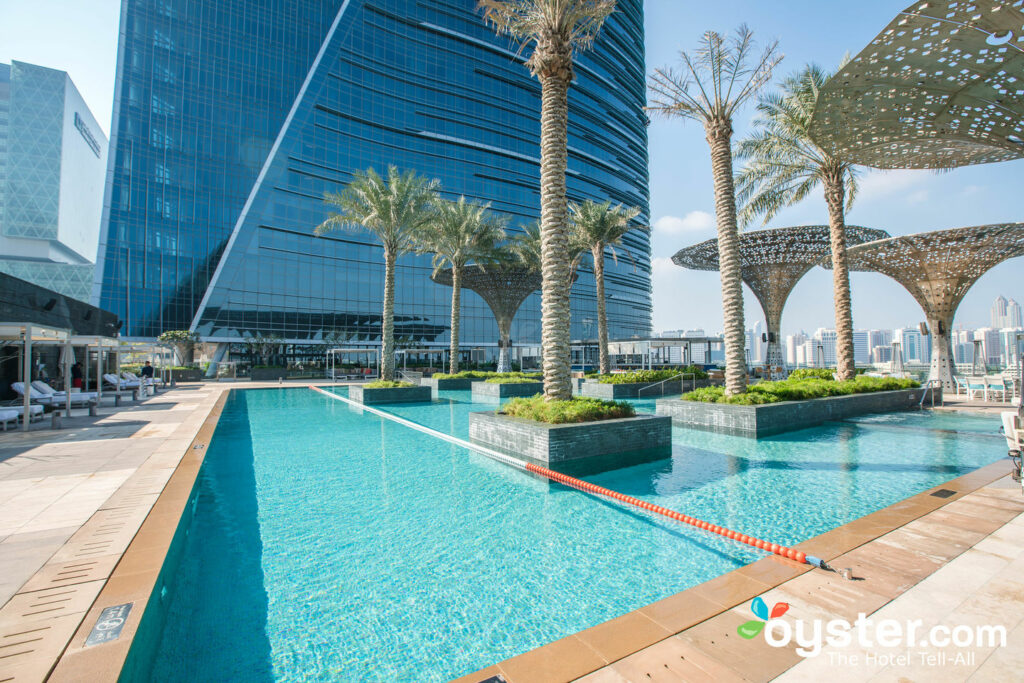 Abu Dhabi is the capital city of the United Arab Emirates and the seat of the country's government. It's undoubtedly more quiet and conservative than flashy Dubai, located just an hour and a half away, but that's exactly its charm. Here are our favorite things to see and do in Abu Dhabi, and where you should stay for the best views and access.
1. Sheikh Zayed Grand Mosque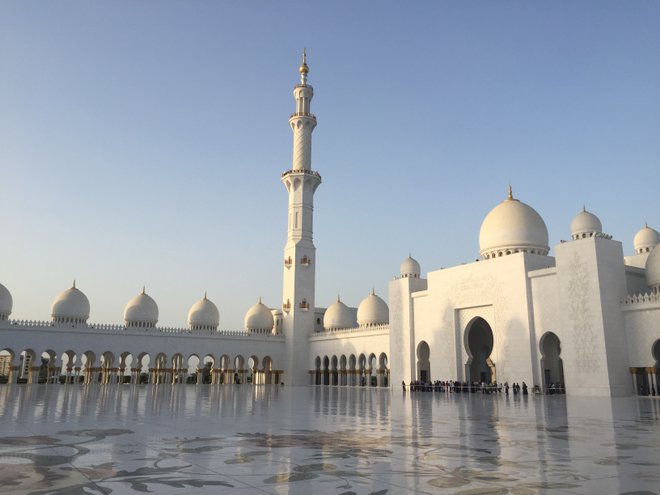 You can't miss a visit to this architectural wonder — arguably one of the most incredible mosques in the world. A major plus for tourists—entrance is free! But women should note they'll be given a full-length hooded gown wear, and it will need to cover all of their hair. If the hood just isn't for you, women can use their own scarves, too.
Come just before sunset and you'll be rewarded with an ever-changing scene. As the lights come on from day to night the domes transform into a gorgeous blue.
A Luxury Stay Nearby
The Shangri-La Hotel, Qaryat Al Beri, Abu Dhabi is just two kilometers away from the mosque. The hotel also features a private beach with sunbeds and a beach bar, beautiful swimming pools, and lavish gardens you can ride a gondola through.
2. Abu Dhabi Falcon Hospital
The world's largest hospital catering exclusively to falcons allows visitors the chance to get up and personal with these magnificent birds. On your visit, you'll learn about the history of falconry in the United Arab Emirates and have the opportunity to hold a falcon. If you're lucky, you might even get the chance to feed one.
This is an active hospital where falcons are routinely taken by their owners for minor care like nail trimmings or bigger operations. The hospital also does much to fund education and conservation of these great birds.
An Upscale Pick Nearby
Spending a night at the Crowne Plaza Yas Island will get you closer to the Falcon Hospital than staying in downtown Abu Dhabi.
3. Emirates Palace Hotel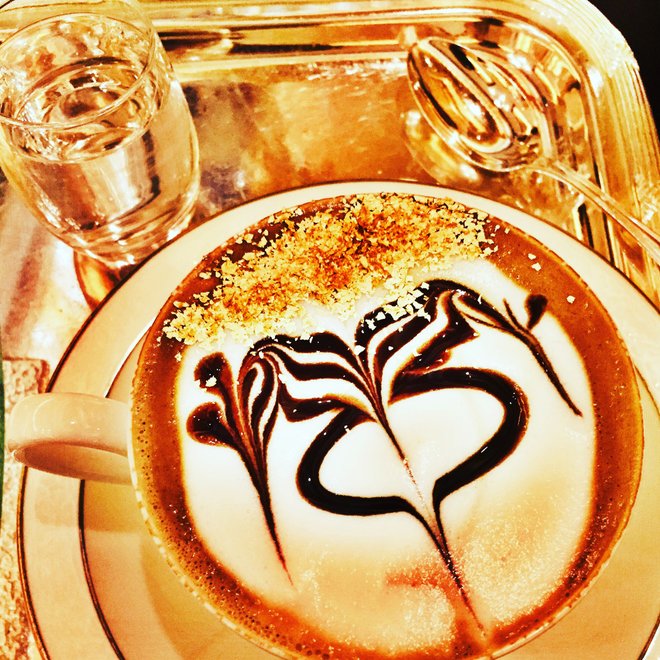 Stop in and try its famous cappuccino, topped, of course, with gold flakes. The drink will set you back 60 dirham (about $16), and tastes like a regular old cappuccino, but it's fancy and fun, and you know you want to snap that photo for Instagram.
You can also try the camel burger (yes, actually made of camel), likewise topped with gold, but it's a bit of a splurge at 130 dirhams.
A Business Pick Nearby
You could opt to stay at the Emirates Palace Hotel itself, though the $600/night rooms might be a bit steep for some. If it doesn't quite fit your budget, the nearby Sofitel Abu Dhabi Corniche gets our vote for best sleep.
4. Ferrari World Abu Dhabi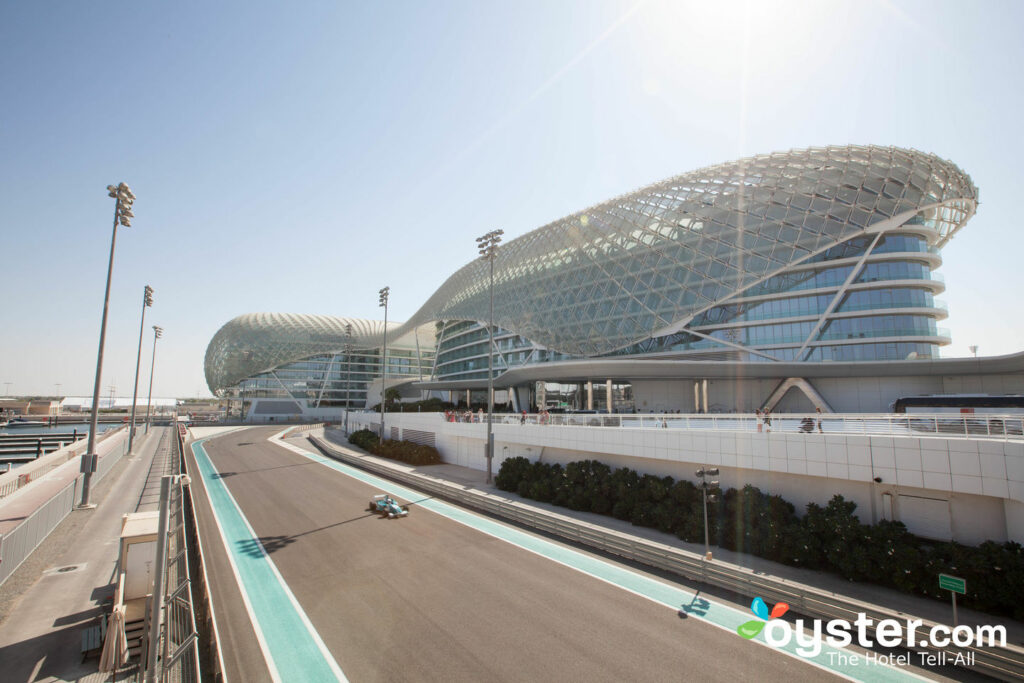 Car enthusiasts, theme park lovers, and speed demons should stop by Ferrari World, home to some of the world's fastest and tallest rollercoasters. Don't miss a ride on the Flying Aces, which features the world's highest rollercoaster loop on which riders hits speeds of up to 120 kilometers per hour.
A Kid-Friendly Stay
Yas Viceroy Abu Dhabi is the only hotel to be built on top of a Formula One race track. Ferrari World is located on Yas Island and you can access it via a free shuttle from the hotel. The Viceroy is a luxe option for those looking to try something a bit different.
5. Corniche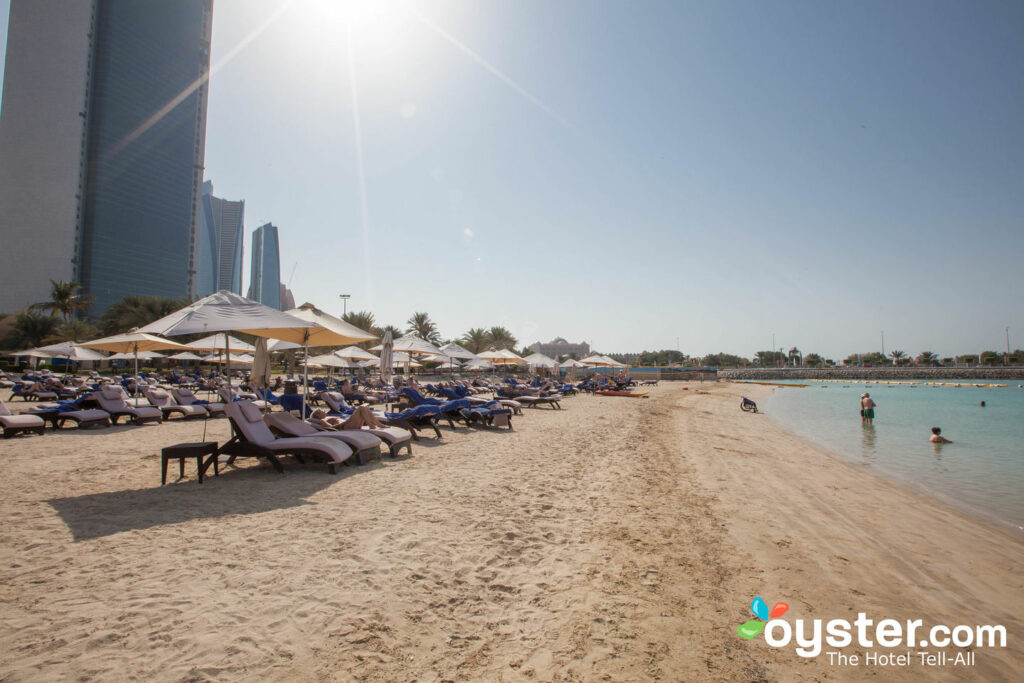 A stretch of sandy beaches and parks, the Corniche is a popular hang out spot for locals and beach-goers. There are bike paths that weave through the eight-kilometer area, and restaurants and cafes are dotted throughout.
A Luxury Stay Nearby
The Hilton Abu Dhabi Hotel sits right on the Corniche and offers bike rentals. We recommend riding at sunset for a great photo opp. The hotel also has a private beach, several pools and a swim-up bar.
You'll Also Like:
All products are independently selected by our writers and editors. If you buy something through our links, Oyster may earn an affiliate commission.