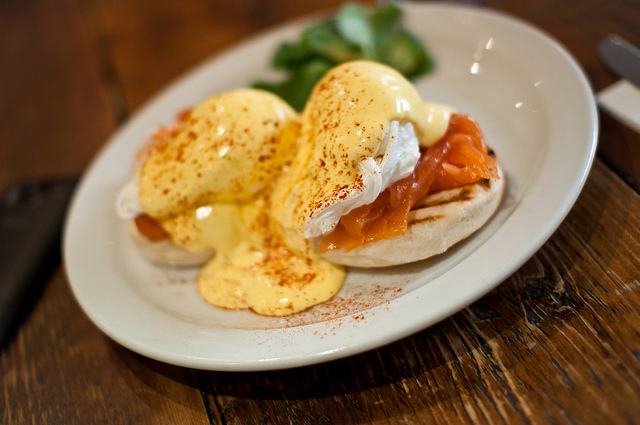 -
If there's one thing in life that's better than brunch then it's bottomless brunch, especially the morning after the night before. "How do you like your eggs in the morning?" Forget the kiss, we'll take ours with bottomless Bellinis… In London, everyone's favourite mealtime has gone mega and we're not just talking free coffee refills with your Eggs Royale. Think boutique hotels, Japanesestyle izakayas, bountiful Bloody Marys, and endless Mimosas: Here are the six best bottomless brunches in London.
The City Choice: The South Place Hotel
Whether or not you're
staying at the South Place Hotel, you'll still get the chance to sample its
weekend bottomless brunch, served from noon to 4 p.m. Either make your way to its
home in the heart of the City or rise late from one of the boutique hotel's
impeccably designed rooms. Eat London cured salmon and scrambled eggs or
chorizo sausage and fried duck egg while sipping endless Mimosas.
Price: £22.50 for two
courses, plus £15.00 for bottomless drinks
The Hip Choice: Flesh and Buns
Flesh and Buns is one
of London's only bottomless brunches where the food is topped up as quickly as
the drinks. Located in a dimly-lit Covent Garden basement, the restaurant
serves a range of Japanese comfort food. Fluffy Hirata buns stuffed with
various meats are the signature dish, and you'll need plenty of free-flowing Prosecco
to wash them down. You have two hours to eat and drink as much as you wish.
Simple.
Price: £39/£45 (depending
on choice of menu) includes bottomless drinks
The Leisurely Choice: The Great Exhibition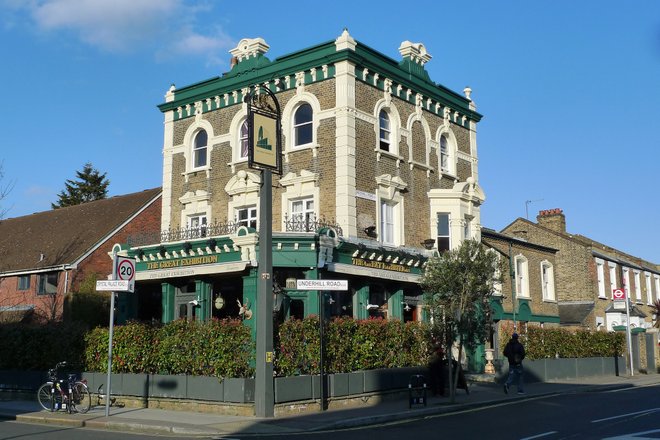 On top of great beer
and live jazz, The Great Exhibition does a mean brunch. But
not just any brunch. A typical Saturday at the charming, traditional neighbourhood
pub means an excuse to recline with the weekend papers, eat the classic full
English breakfast, and consume as much Bloody Mary or Mimosa as you desire. Our
kind of start to the weekend…
Price: £20 for one
breakfast dish and bottomless drinks
The Stylish Choice: Bourne & Hollingsworth Buildings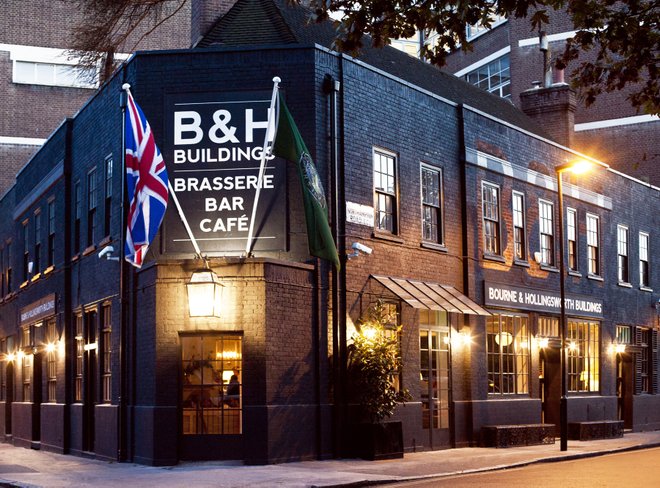 Poached eggs with
salmon, French toast with candied bacon, bottomless Bellinis, and a side of
glamour? Don't mind if we do. A visit to Bourne & Hollingsworth Buildings
is an experience in which the brunch might be eclipsed by the venue. Resembling
one gigantic terrarium that houses both you and an array of plant life, Bourne
& Hollingsworth Buildings is a fancy place to eat and drink un-fancy amounts.
To compound your
stylish day, head for the nearby Zetter Hotel — surely you'll be tired after
all that mid-afternoon eating and drinking? — and retire to one of its stunning
boutique rooms that comes with city views.
Price: Main courses
vary, £16 for bottomless drinks
The Expensive Choice: Aqua Kyoto
If eggs, pancakes, and
bacon aren't your thing, then the Infinity Brunch at Aqua Kyoto could be the one
for you. The luxurious Japanese restaurant has the most expensive brunch in
London that we've found — but it includes Champagne. Along with a deluxe selection
of sushi and grilled yakitori, guests receive two hours of bottomless Veuve
Clicquot in opulent surroundings.
Price: £55 per person
includes bottomless Champagne
The Refined Choice: One Canada Square
One Canada Square
serves up the refined bottomless brunch experience; well, as refined as a
restaurant can make a brunch where they're offering unlimited alcohol. Think
eggs, pancakes, and ox cheek hash accompanied by a choice of unlimited Prosecco,
Bloody Mary, or Raspberry Bellinis.
Since it's located 30 minutes
from central London, you might want to retire to a nearby base among the
skyscrapers of Canary Wharf. Fraser Place Canary Wharf offers a range of chic
serviced apartments conveniently including free use of a fitness centre to work
off that epic brunch.
Price: £20 for two courses, plus £20 for bottomless drinks
All products are independently selected by our writers and editors. If you buy something through our links, Oyster may earn an affiliate commission.