Patriots and 49ers fans are mourning and Broncos and Seahawks fans are rejoicing; the teams for Super Bowl XLVIII have been determined, and now players and their devoted followers have little more than a week to shape up in time for the epic event. Kicking off in MetLife Stadium in East Rutherford, New Jersey, the game may be attended by the most fanatic of fans, but plenty will also be found watching the game on the big screen in nearby New York City. Numerous hotels will be hosting fans who want to be near the action, but prefer the camaraderie of a packed bar filled with jerseys, wings, and beer; some of them also also have specials geared toward those lucky guests with tickets. So if you'll be visiting the city for the big event, or are a local with ties to one of the teams, here are the seven hotels with awesome parties and deals for the 2014 Super Bowl.
The Super Bowl may be in East Rutherford, but that doesn't mean New York City is going to let its New Jersey neighbor steal its thunder. Wednesday, January 29, through Saturday, February 1, the Times Square area will transform into "Super Bowl Boulevard," complete with concerts, player appearances, and football-themed exhibits and competitions, and the Renaissance is perfectly situated for easy access to all the events. The hotel itself will also be the site of the Danny Meyer pop-up steakhouse, Forty Ate, where fans can nosh on burgers, steak, and pasta. But don't spend all your cash placing bets on your team taking home the victory; VIP tables will set you back $50,000.
For those who have to be there in the flesh, Ink48 is offering a special hotel package that includes transportation — in a private helicopter, no less — to the MetLife Stadium on the day of the game. It will also be offering plenty of Super Bowl-themed events and freebies leading up to kick-off; the package includes a three-night stay in a luxury suite, an in-room "tailgating" menu, a couples massage, and a late check-out on Monday morning. N.B. The package does not include tickets to the Super Bowl.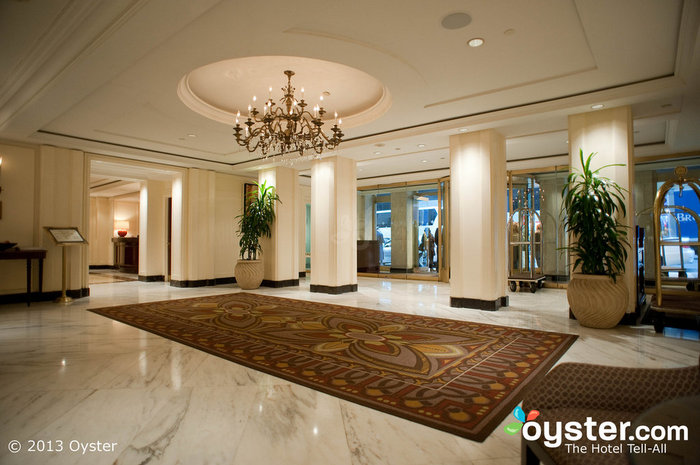 If the freezing weather the Northeast has been experiencing continues (and it's looking like it will), Super Bowl fans are going to be pret-ty chilly, whether they're at the outdoor MetLife Stadium or at the Super Bowl Boulevard in Manhattan. The Omni Berkshire's Huddle Up, Bundle Up package is designed to help guests combat the cold, with two North Face scarves, two pairs of North Face gloves, two hand warmers, and two tickets to the Super Bowl Boulevard Toboggan Run.
If you can't be at the game, watching it on a big, big TV screen is the next best thing — and the Eventi certain has one of those. Its LED screen (located behind the hotel) is 16 by 30 feet, and if you want to stay warm and well-fed, you can even see the screen from the hotel restaurant, Humphrey. Starting on January 30th, the hotel is offering pre-gaming events featuring trivia, documentaries, and Xbox, and the nightly wine hour on February 1st will feature staff members in football jerseys and football-themed snacks. For those coming with a big group, the the hotel can arrange party for 20 in a private screening room complete with passed hors d'oeuvres and a personal bartender as part of its Super Bowl Package.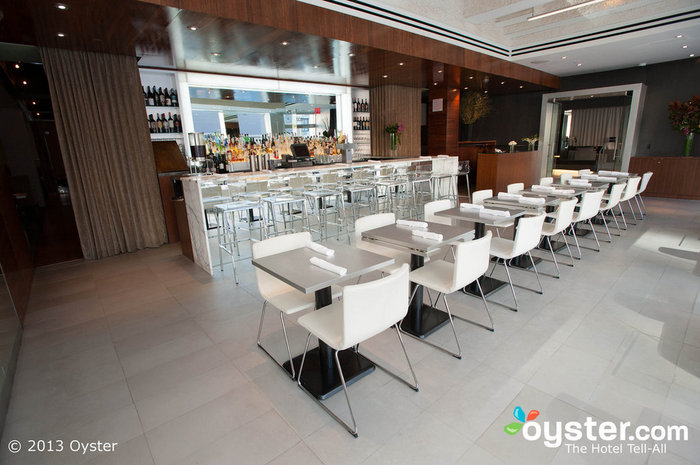 Lucky Super Bowl ticket holders may appreciate the Super Bowl package at The Out NYC, New York's first hotel geared toward gay travelers (that's also very straight-friendly). The package includes roundtrip transportation to Rutherford as well as a cooler equipped with beer and snacks. And if you want to celebrate (or mourn) the game's result once you are back at the hotel, it also covers two drinks at KTCHN Restaurant.
Situated in the increasingly hip NoMad area (north of Madison Square Park), the Ace largely attracts a clientele of young scenesters who dig the grunge-meets-cool-meets-vintage-meets-hipster vibe the hotel exudes, so it's no surprise it's popular restaurant, the Michelin-starred Breslin, would choose to host a Super Bowl event. During the viewing party groups can chow down on a fried chicken feast. Starting at $50 per person, it includes duck fat-fried chicken, slaw, champ, salad, biscuits, and pie. Buckets of beer will also be on special.
Across the Hudson in Brooklyn, the Sheraton offers solid rates for a hotel with such easy access to Manhattan — and with its own fun-packed Super Bowl party this year, you won't even have to venture into the madness of the city to root for your team in style. The hotel will be hosting a viewing party at Brooklyn Terrace, its cool rooftop bar with gorgeous views of the city, the Statue of Liberty, and Ellis Island. Guests can purchase early-bird access tickets in order to find seats at the bar, or can opt to purchase VIP tickets which include drinks, snacks, and private tables.
To learn more about Jane Reynolds, visit her on Google+
RELATED LINKS:
All products are independently selected by our writers and editors. If you buy something through our links, Oyster may earn an affiliate commission.