What is it we do at Oyster.com? It's a lot more than just daydream of epic getaways and put together galleries of the most wanderlust-inducing photos (although that's certainly part of it). Every day, we add new hotel properties to our site -- with comprehensive reviews, hundreds of photos (including bird's eye view pics taken with our drone), and dozens of panoramas -- so, no matter where you want to go, you can get an accurate picture of just what it'll be like when you arrive. We see dozens of hotels day in and day out, and these are the seven -- brand-new to the site -- that are turning our heads this week.
The Sungu Resort & Spa is a 15-room upper-middle-range property situated in the quaint village of Penestanan. It's about a 20-minute walk into central Ubud from the hotel, but guests who'd prefer not to walk can take the free hotel shuttle. Decor throughout features local artwork and antiques that come together to create a rich, rustic look. Rooms continue this motif, with lovely Balinese style, and most have open-air bathrooms — bi-level villas with private pools are also available. The two shared pools are lovely, surrounded by lush plantings and flowers, and the charming art-filled restaurants host free breakfast and afternoon tea. For something even more intimate and with lovely rice-field views, check out The Samara, a sharp little hotel that's a shorter walk to town and has similar rates.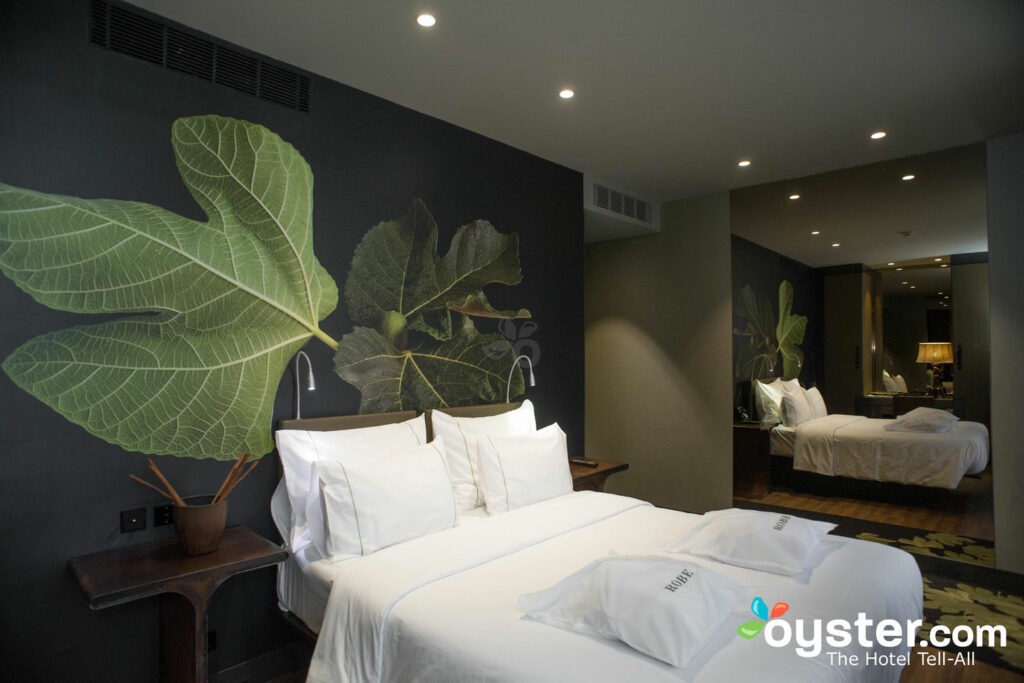 The design of the upscale Beatique Hotels Figeuria is directly inspired by fig trees. The outside of the building is leafy green; the furniture in the elegant interior is primarily stained wood; and fig plants are projected on the walls. The hotel's 50 rooms take an urbane approach to the eco-friendly theme, with big cushy beds and muted, earth-tone decor, plus modern perks such as smart TVs set into the walls. Catering to both executive travelers and tourists, the hotel has a business center, a spa, and a restaurant.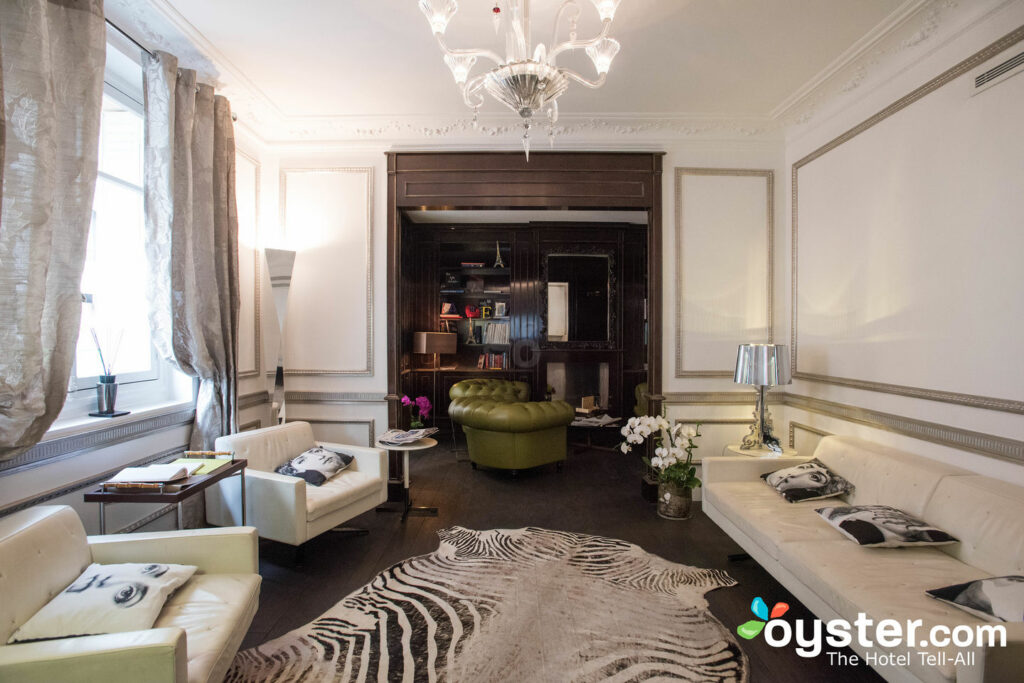 Hotel Ares Paris is a 40-room upscale boutique hotel with a convenient location in the 15th Arrondissement, within walking distance of the Eiffel Tower. Decor is gorgeous and stylish; you'll find hardwood floors, crown moldings, wall paneling, and trendy touches such as animal print rugs. Pets are welcome (and free), and guests have access to an honor bar and free Wi-Fi throughout. There's no full restaurant, but a breakfast with hot and cold items is served. Small but luxe rooms have rich textiles, Hermes bathrooms amenities, comfy double beds, flat-screen TVs with international channels, and minibars with soft drinks. The nearby and also upscale Hotel La Bourdonnais is similarly priced, but the decor is more special here.
The Triada Palm Springs is an upscale, Marriott-brand boutique hotel with stylish Spanish decor in the heart of Palm Springs. This 2014-renovated hacienda-style property features 56 vibrant, modern rooms with wood floors, 42-inch flat-screen TVs, and spacious bathrooms with colorful tiled accent walls. Suites have full kitchens and separate living areas. The hotel has two outdoor courtyard pools and a hot tub, along with a poolside bar with happy hour and live music. The casual on-site restaurant serves all meals, but breakfast isn't free. A nightly resort fee covers Wi-Fi, valet parking, and other features. The Triada has a meeting room and a business center, but corporate guests might also want to consider the Hyatt Palm Springs, which has impressive event space available, though the property itself is less stylish.
Situated on Tortola's northwest shore, among funky hotels and surf shacks, Sebastian's on the Beach offers two-and-a-half-pearl, waterfront accommodations in a pleasant, but dated, package. There aren't too many amenities here: a casual a la carte restaurant and bar, a mini-market, and a small beach with lovely views of Belmont Point are the hotel's greatest assets. The 26 rooms are bright, but outdated, with free Wi-Fi, mini-fridges, microwaves, and air-conditioning. Upgraded rooms feature wet bars and sea-view balconies. Sure, there's nothing fancy here, but it's a great price for a beachfront hotel.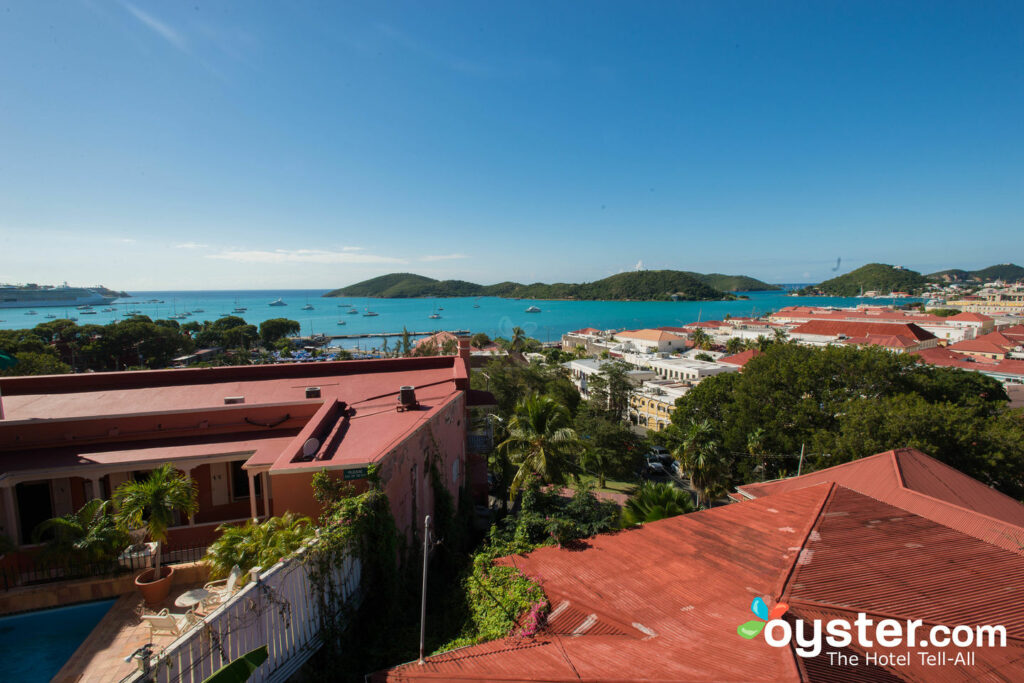 On an island replete with pricey, over-the-top resorts, Galleon House Bed & Breakfast is a distinct departure. Situated in downtown Charlotte Amalie, this budget option makes it easy to reach surrounding restaurants, shops, and attractions. There isn't much here aside from a small pool and a breakfast-only dining area. Upgraded rooms offer mini-fridges and balconies with lovely city or water views, though other rooms have no windows. The lack of free Wi-Fi and on-street parking may discourage some, and those willing to spend a bit more will find a better-appointed, waterfront alternative at the nearby Lindbergh Bay Hotel and Villas.
An upscale vacation spot on the secluded island of Holbox, the 18-room CasaSandra is a boutique hotel where art and music are a primary focal point. The hotel's location is ideal, on a nearly private beach just minutes away from the heart of the island, and the owner and hotel staff have earned a reputation over the years as reliable and friendly. It's an excellent pick for a romantic getaway, thanks to its rustic-luxe suites, gardens, pool, handcrafted art, and a restaurant that serves what some call the best seafood in the Riviera Maya.
Related Links:
All products are independently selected by our writers and editors. If you buy something through our links, Oyster may earn an affiliate commission.