Thanks to our friends at the Captivate Network, you can catch this story in your office elevator this week! And don't miss Captivate's Summer Fridays Sweepstakes!
Planning a European getaway this summer? These cities are some of our top picks for the summer months. Whether you'd rather chill on Barcelona's beaches or explore Rome's many outdoor ruins, warm weather makes all the difference in these spots.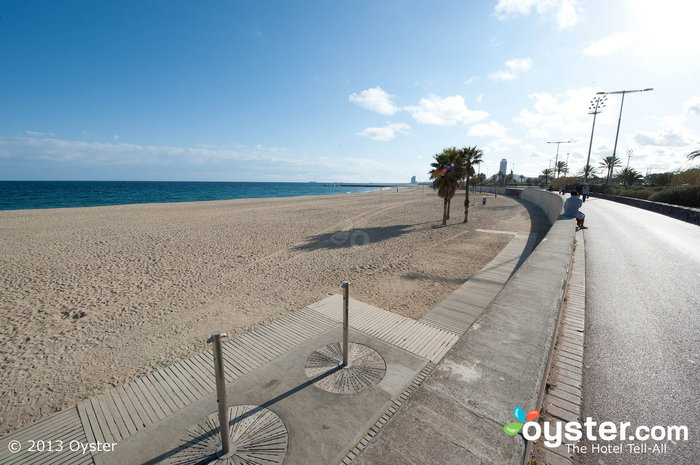 Barcelona is one of Europe's most vibrant cities, with hopping nightlife, excellent cuisine, and beautiful Gothic and Modernist architecture. But it also has a prime location on the Mediterranean sea, with beaches such as La Barceloneta accessible right in the city limits — making this a popular summertime travel pick.
There's a new pope in town, which means Rome is going to be even more of a summer hot spot than usual in 2013. But it's great every year thanks to outdoor attractions such as the Villa Borghese gardens, the Coliseum, and the Roman Forum, which are much more enjoyable to explore in sunny weather. If it gets too hot out, just head indoors to the city's fantastic museums, such as the Vatican. And don't miss out on sampling the city's splendid gelato.
London is famous for its rain and fog, which makes the summer, when the weather is best, a particularly attractive time to visit. The London Eye Ferris wheel is definitely best enjoyed on a sunny day, and the many famous parks (such as Hyde Park) are great picnicking destinations.
A city steeped in history, Amsterdam is home to beautiful historic buildings, numerous parks, about 40 museums, and a system of canals and bridges that rivals (and in fact, is larger than) the one in Venice. Due to the city's climate, most tourists descend upon Amsterdam in the spring and summer months. It's a great season for bicyclists to enjoy this cyclist-friendly city.
Geneva is a picturesque city, divided into two banks by Lake Geneva, and surrounded by mountains. In the summertime, the lake — and nearby beaches — become popular spots for swimming. But all year long, tourists can enjoy the city's cafe culture (reminiscent of Paris), beautiful gardens, specialty shops (the city is known for its gorgeous jewelry and watches), fabulous restaurants, and many sights (such as the world's tallest fountain in the lake).
RELATED LINKS
All products are independently selected by our writers and editors. If you buy something through our links, Oyster may earn an affiliate commission.