Thailand takes tourism seriously. Hotel owners go the extra mile to offer visitors one-of-a-kind experiences and features that blend Thailand's famous hospitality with the natural beauty of the country's coastline and tropical setting. With a ton of new Thai properties on Oyster.com, we came up with this "best of the best" list to let Thailand show off.
Best Sunset Views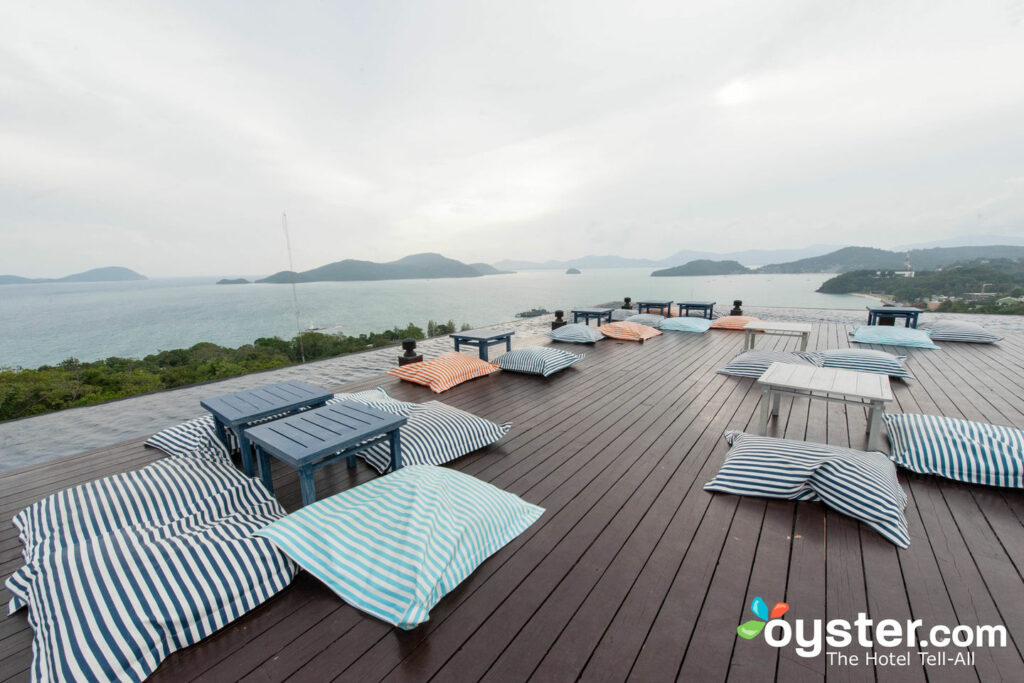 Opening every evening just in time, Baba Nest at Sri Panwa Phuket provides panoramic views of the sun setting into the sparkly Andaman Sea. Craft cocktails are served, although visitors should note that non-hotel guests are required to spend a minimum on drinks. Pull up a cushion and get your camera ready for some seriously gorgeous views.
Best Cooking School
Cooking classes are a common activity at Thai hotels, but it's hard to beat the professionalism and setting found at The Oriental Thai Cooking School inside The Mandarin Oriental, Bangkok. A white-clad chef explains spicy Thai ingredients and techniques before allowing students to experiment by grinding spices and carving vegetables into roses. Of course, eating the creations is half the fun.
Best for Kids
At JW Marriott Phuket Resort & Spa, kids have the run of the place. The kids' club is a stylish and fun hangout that's more than an afterthought. There are babysitters for little ones and everything from a trampoline, to a pool table, to Apple computers for tweens. Kids' menus at the restaurants and several landscaped swimming pools, plus water sports at the beach, make for happy and entertained families.
Best Yacht
If being landlocked isn't your thing, check out the private and staffed yacht for rent at Andara Resort and Villas. The 35 meters of Italian designed boat comes with a hefty price tag, but it's a truly fabulous way to island hop off the coast of Phuket. The sunset cruise to Phi Phi Island is popular, or the yacht can be chartered for an overnight excursion to the Similian Islands.
Best Party
The Twinpalms Phuket is a modern boutique with an Ibiza vibe and not one, but two, beach clubs. Live music and DJ appearances are regular occurrences at this spot that's popular with locals and guests. The vibe is definitely fun and focused on music, but it's more sophisticated than the spring break-style revelry found at Patong Beach.
Best Villas
Luxury villas are easy to come by in Thailand, but it's hard to beat The Lagoon Pool Villa at the Anantara Phuket Villas, which seamlessly combines indoor and outdoor space with a private pool and sunken hot tub. Bathroom walls open up for access to the warm, tropical air. For an over-the-top and extremely private honeymoon in Thailand, we can't think of anywhere better.
Best Infinity Pool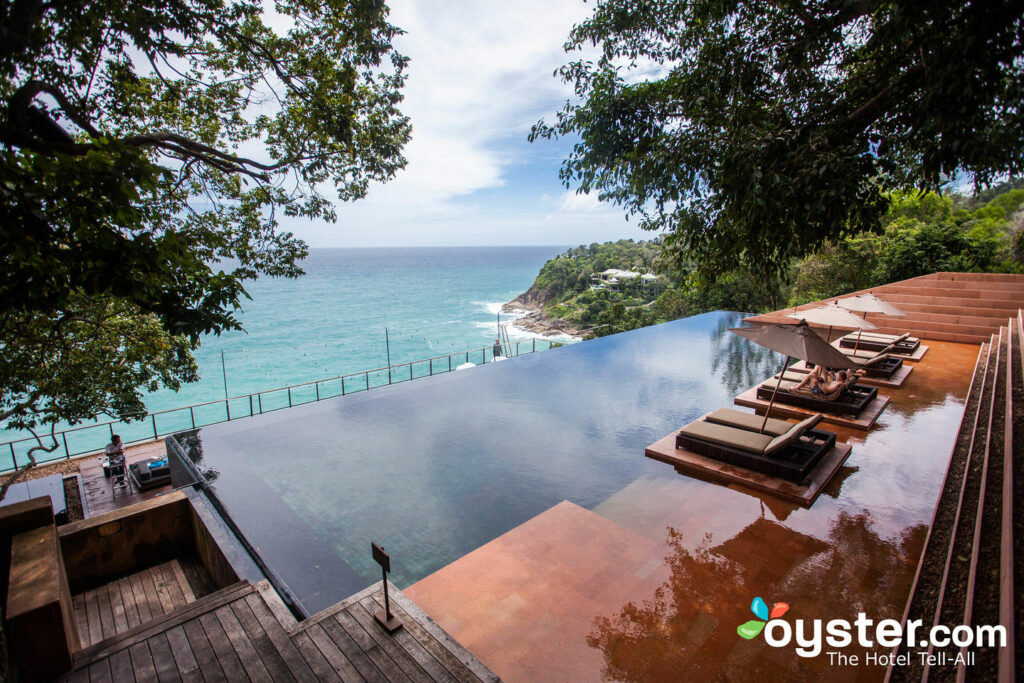 Lots of Thai properties have pretty pools, but the infinity pool at the Paresa is our favorite. Not only is it quiet (all the villas here have private pools, so the common pool is rarely busy) but it's beyond picturesque: thousands of LED lights twinkle in the water at night, making the pool an ideal place for a starry swim. Gorgeous views of the Andaman Sea are almost uninterrupted, and an adjacent bar serves fresh fruit smoothies along with cocktails.
Best Beach
Beaches in Thailand range from meh to wow. The private stretch of sand that meets sparkly blue water at The Naka Island, A Luxury Collection Resort & Spa Phuket is most definitely a wow, and lacks the red flags and ultra low tide that can make competing beaches unfit for swimming. Guests can borrow sailboats, paddleboards, and kayaks — or lounge on hammocks on a grassy lawn above the beach.
Best Spot to Detox
The Sanctuary Island Resort is well-known for its secluded location and amenities that focus on yoga, detoxing, and health. This unique property isn't easy to access (expect a boat ride), but it's secluded and serene. Even if you don't sign up for a colonic, the fresh sea air and vegetarian-friendly food are sure to have healthy benefits.
Best Breakfast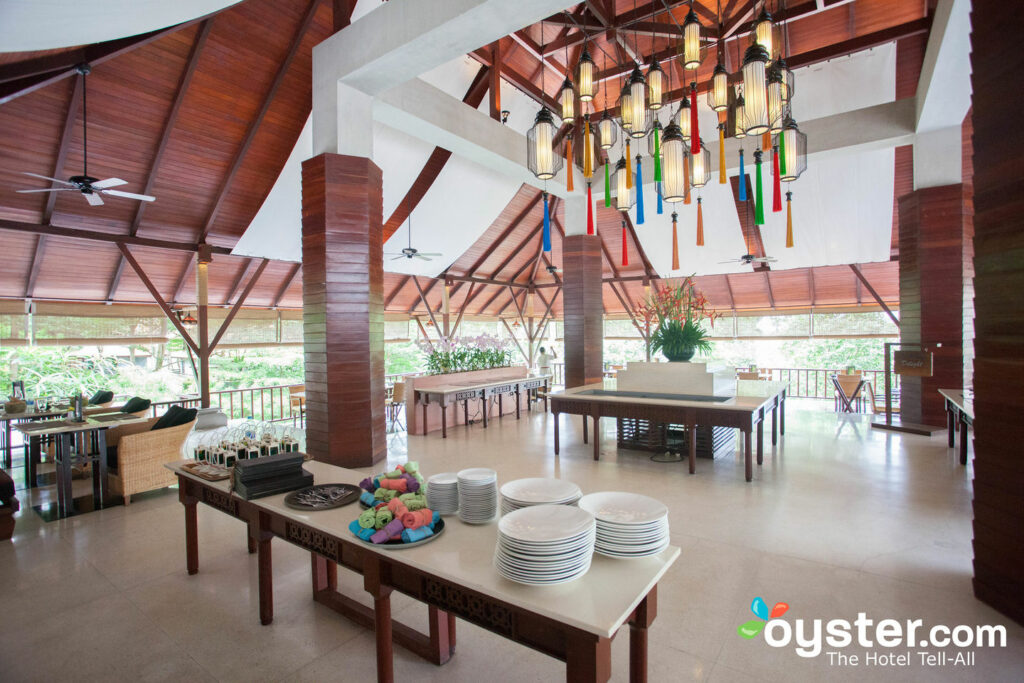 Many resorts and hotels offer a free breakfast, but the quality of both the food and the space in which it's served can vary. Guests at the Villa Zolitude Resort and Spa are treated to a free breakfast buffet that includes a huge variety of hot and cold Western and Thai dishes. Freshly squeezed juice and strong coffee taste even better with 180-degree views of the jungle.
Best Spa
Even budget hotels in Thailand have small spaces dedicated to massages, but The Linger Longer Spa at the luxurious Layana Resort and Spa goes above and beyond. It has everything for a complete spa experience: salt room, ice room, garden setting, hydro pool, and air-conditioned treatment rooms. Thai massages are obviously popular.
Best Spot for a Selfie
It kinda looks like the architect who put this cement island smack in the center of the infinity-edge pool had selfies in mind when he/she designed it. Even without a selfie stick, it would be easy to pull off the perfect pout with a tropical background, just right for Instagram, at the Westin's infinity pool.
All products are independently selected by our writers and editors. If you buy something through our links, Oyster may earn an affiliate commission.