Fisher Island, a 216-acre private island off the Miami mainland, is one of the wealthiest places in America. (According to the 2000 census, the island has the highest per capita income in the United States. Can't wait 'til that 2010 census!)
And it's not just home to wealthy and fabulous two-legged creatures. It's also home to the four-legged friends of the wealthy and fabulous, some of whom have furry legs that end in paw nails painted pale pink. During my stay at the Fisher Island Resort, I met quite a few dogs, and I had to wonder: If the rich are different, are their dogs as well?
In examing my photos of Fisher Islands dogs (see below), I'd have to say that indeed they are. Whether hitting the beach or grabbing breakfast al fresco (wrapped in a chic brown scarf to combat the morning breeze), Fisher Island's dogs hold themselves with a peculiar brand of canine entitlement. Life is good, at least for them it is, and in their pea-sized Yorkie brains, they know it.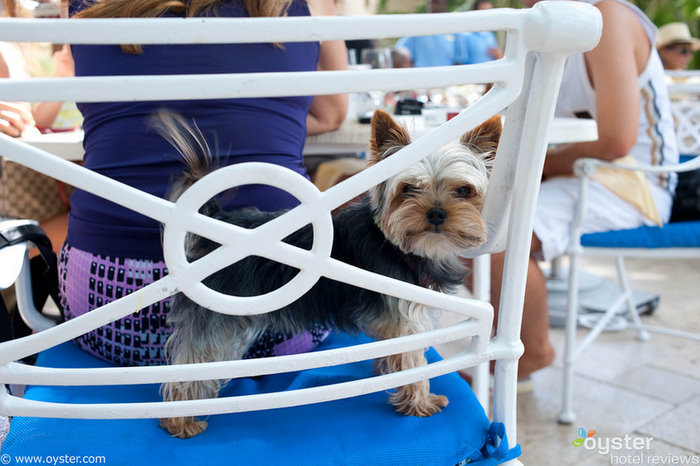 All products are independently selected by our writers and editors. If you buy something through our links, Oyster may earn an affiliate commission.