Sometimes our hotels just get us. They know how we like the sheets, take our coffee, and want to wake up to a newspaper at our door. But with so many hotels across the globe to choose from, it can be hard to find just the right one. Luckily we've got everyone covered, from financiers to fashionistas. Here are our choices for the best hotels for every (well, almost) profession.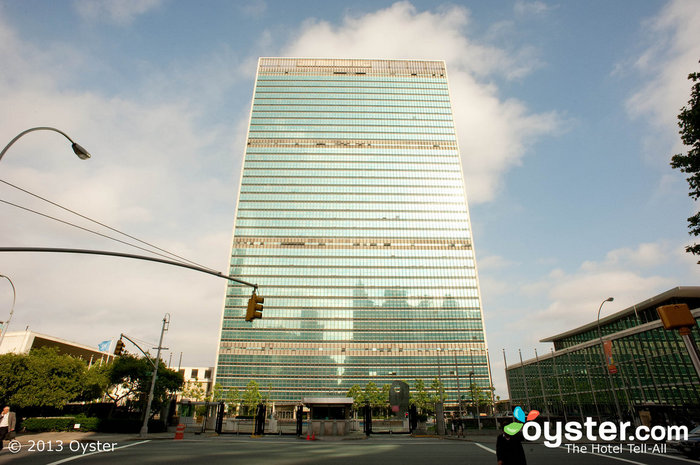 The view from ONE UN New York would excite any government worker.
A top choice among UN diplomats, the ONE UN New York sits right across the street from the UN headquarters in New York City. The hotel boasts an indoor Har-Tru tennis court (after all, politicians love their back and forth), tasty (and schmooze-worthy) breakfast at Ambassador Grill, and the private Skyline Club, with stunning city views, snacks, and cocktails. But really, with a location steps away from the world's most powerful decision-makers, politicians can't really ask for more.
The Landmark has you covered with an office away from the office.
With one of the fastest growing economies in the world, China is bustling with business professionals. For the best business stays, it's hard to beat the Landmark Mandarin Oriental in Hong Kong. In addition to meeting spaces and a prime business hub location, the Landmark offers loaner laptops, high-tech rooms, and Michelin-starred dining, perfect for your power lunch.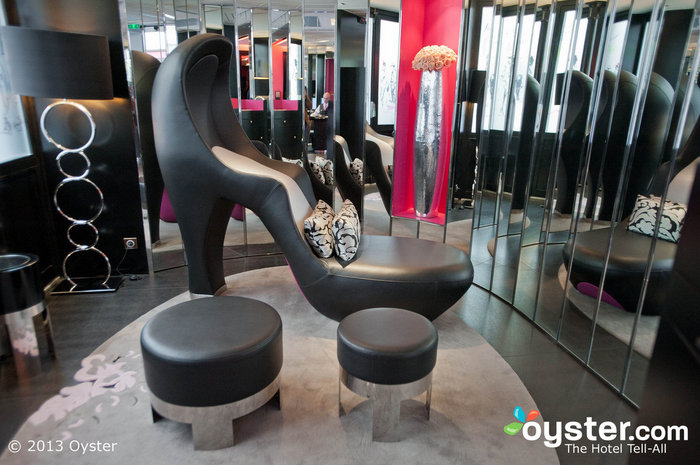 In the world's fashion capital, Les Jardins de la Villa stands out with style.
For the fashionistas of the world, nothing beats Paris (expect maybe New York, London, or Milan). And Les Jardins de la Villa tops the list of chic stays in this fashion capital. The décor at the quiet boutique is trendy and elegant, and it's very "in" amenities include up-to-date room technologies and a fitness center with a sauna and two-person hammam, which will do wonders for your complexion!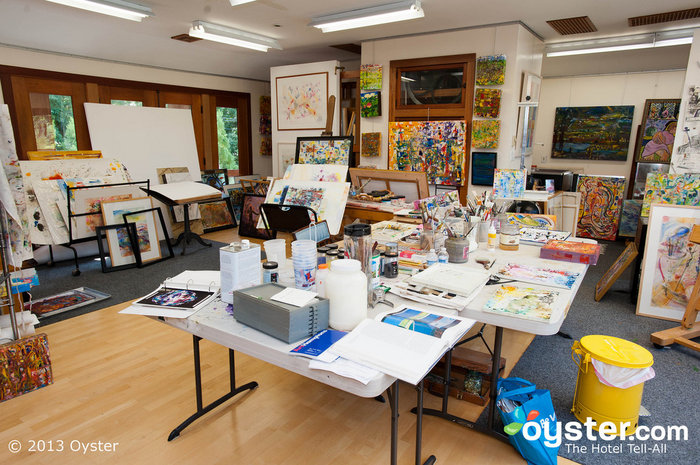 This Hampton hotel has art space and plenty else to get the creative juices flowing.
If the gorgeous surroundings don't inspire your next masterpiece, a trip to the on-site art studio at the East Hampton Art House Bed & Breakfast just might. The lovely Long Island inn sits right on Gardiner's Bay, and has art available for sale, a private studio space, and well-maintained grounds to wander and get your creative juices flowing.
The Post Ranch even has a tree house for tree huggers to feel right at home.
California is brimming with nature lovers and outdoor enthusiasts, but only select hotels in the Golden State can call themselves truly eco-friendly: The Post Ranch Inn is one of them. Environmentalists swoon over the hotel's earth-first practices, which include Hybrid car loans, construction from reusable materials and solar panels, and a bevy of endangered species roaming the grounds (frogs, butterflies, turtles, and birds). But best of all, the hotel has a guestroom tree house, which is cozy, chic, and green.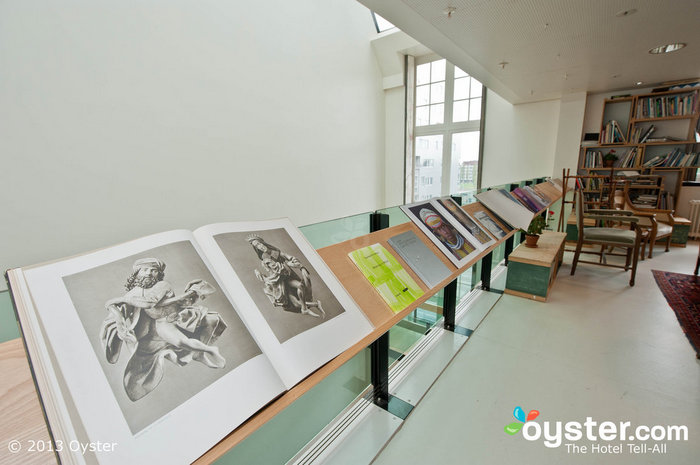 With books and a lovely old typewriter, this workspace at the Lloyd Hotel will be loved by any wordsmith.
For a workspace away from home, the Lloyd Hotel and Cultural Embassy in Amsterdam is any writer's dream. The hotel has an extensive library with tons of books, and even an old-fashioned typewriter for guests to start work on their next Pulitzer Prize-winner. Ernest who?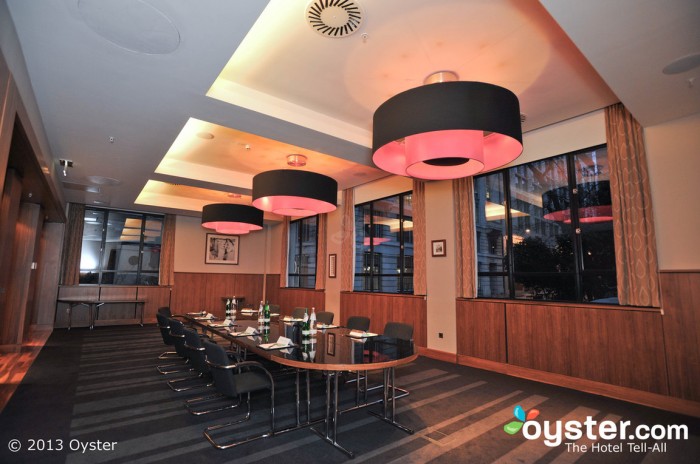 The Apex City of London has plenty on-site and nearby meeting spaces for a great financier getaway.
As the top Global Financial Centre and the largest stock market in Europe, London competes only with New York as the financial capital of the world. For the bankers and brokers out there, the Apex City of London Hotel is in the heart of high-stakes action, with a prime location in London's financial district. The modern hotel has high-end dining on-site and tons of meeting rooms and lounge space. Plus, it's just about a 20-minute walk from the London Stock Exchange.
RELATED LINKS:
All products are independently selected by our writers and editors. If you buy something through our links, Oyster may earn an affiliate commission.