It's officially summer, which means 4th of July celebrations and parties are right around the corner. Fireworks, dancing and suntans are in our near future - so let's start getting excited! Which coast will you be on for Independence Day, and better yet, which one wins?
Los Angeles
Go: 4th of July AmericaFest at the Rose Bowl Looking for the biggest, most outageous fireworks show in Southern California? You go it. With music, food, and tons of entertainment at your disposal, you'll be celebrating at one of the biggest gatherings in town for just $13 (kids 7 and under go for free).
Stay: Kyoto Grand Hotel and Gardens With a big 2010 renovation, the lobby, hallways, and rooms are all brand new and beautiful. The lovely, secluded outdoor garden and subtle Japanese touches throughout the property give it that special touch that will make your stay memorable. Enjoy live jazz on Thursday evenings and dine elegantly at three restaurants (two with fine, traditional Japanese dining).
Go: Baseball and Fireworks at Dodger Stadium
Now here's your classic West Coast vs. East Coast: head to the The Los Angeles Dodgers game against the New York Mets for a real competition followed by a fireworks spectacle.
Stay: Omni Los Angeles Hotel At California Plaza
The standard rooms here and large and airy, great for a July 4th getaway. The stunning city views and fresh tropical flowers in the lobby and hallways are treats for all guests to enjoy. Swim laps in the heated outdoor pool and take advantage of Los Angeles's best sun.
Las Vegas
Go: Tryst
The line outside Tryst starts forming around 8:30 p.m., before the club even opens. Go-go dancers on the tables, waitresses with shots, and a very danceable club mix draw mostly good-looking twentysomethings. The lounge is decked out with plenty of sitting areas for bottle service, and looks out on the Lake of Dreams and the bottom of a 90-foot waterfall.
Stay: Wynn Las Vegas
Remote-controlled drapes in the giant rooms, eight premier restaurants, an 18-hole golf course — the 2,716-room Wynn is one of the Strip's most extravagant luxury hotels. Its meticulous design, flawless French cuisine at Alex and sushi at Okada, top-quality beds, amazing on-site luxury shopping and great spa and fitness center give it the reputation it deserves.
Go: Rehab
Rehab pool party is one of Las Vegas' most notorious parades of tanned and toned bare skin — it's so popular, non-hotel guests have been known to line up early in the morning and fork over $100 (for guys) or $50 (for ladies) just to get inside.
Stay: Hard Rock Hotel and Casino
To sin hard in the City of Sin, this is your place — an A-list nightclub, on-site music venues, and chic restaurants. If the Rehab pool party isn't enough entertainment for you, you've got posh nightclub Vanity and nightly live music acts to groove to. The great grotto pool, with beaches and a waterslide, will keep you having fun in the sun all day.
New York City
Go: The Governor's Island Dance.Here.Now Music Festival
This 4-day open-air electronic DJ festival boasts fun and music with the hottest DJs on a beautiful island. Featuring Fatboy Slim, James Zabiela, Destructo, Innerpartysystem, Alex English and more, this party will have you going all weekend long.
Stay: Andaz Wall Street
The sleek Wall & Water restaurant, the cool Bar Seven Five, and freebies galore make this hotel a Wall Street stand-out. Its striking design by The Rockwell Group and big, handsome rooms with stylish bathrooms makes it a perfect and convenient stay in The Big Apple.
Go: July 4th Rooftop Pier Party
If you really want the best of the famous Macy's Fourth of July Fireworks, celebrate with Circle Line and World Yacht. The two spacious Piers on the Hudson River are perfectly located for the best views in the city – you'll enjoy music, hot grills, cold beer, and unrivaled views of the best fireworks display in the country.
Stay: Ink48
Quiet, stylish, and a 15-minute walk from touristy Times Square (and the subway) — Ink48 is on the far western reaches of Hell's Kitchen, an increasingly fashionable neighborhood. Its solid service, gorgeous rooftop lounge, free wine receptions, and pet-friendly features make it a great choice, as well as its full-service spa.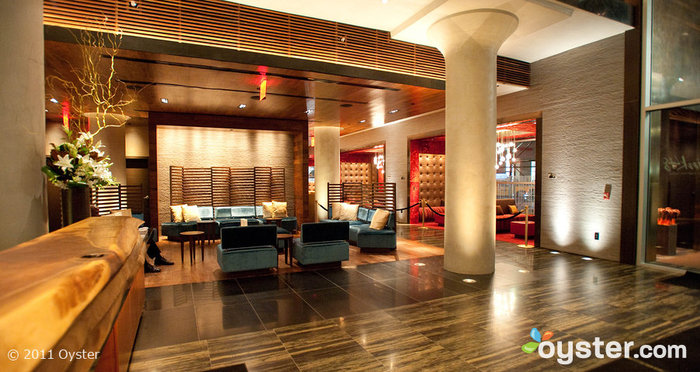 Miami
Go: America's Birthday Bash at Bayfront Park – Downtown Miami
Celebrate with a spectacular fireworks display, children's activities, food and drinks. This family-friendly event is free admission and the park is open all day. Fireworks begin at 9 p.m.
Stay: Intercontinental Miami
This huge, pink 641-room downtown tower has been regularly renovated. With its attentive service, large pool with a bay view, great continental buffet at Indigo Restaurant and Bar, and the gym and spa, it consistently attracts a busy crowd.
Go: Indepen-dance Miami
Independence Day Weekend in Miami or 4th of July weekend, is a time for really hot weather, pool parties, and great music. This year Space is going all out as they host pool parties all weekend and bring in some of the biggest DJs at Club Space. They are calling it IndepenDance Miami Music Week. If you have the chance, you should head to South Beach and enjoy the heat, beats, and bouncing bikinis!
Stay: Surfcomber
Independence Day Weekend in Miami celebrates all the beautiful people that head down south for this time of year. Hot weather, pool parties, and some of the biggest DJs will all be yours to enjoy this year.
You'll also like:
All products are independently selected by our writers and editors. If you buy something through our links, Oyster may earn an affiliate commission.