"Quitting my job was never in the cards," says former consultant Keith Armington. "I wanted to be partner, a lifer." Well, never say never.
Born and raised in Philadelphia, the now 27-year-old followed the consultant path straight out of college -- which is to say he worked hard and climbed the corporate ladder. He even got to travel -- a lot. One of the perks of being a consultant involves being able to hop on a flight and hightail it to different destinations during the work week. "At first, it's sexy, glamorous, and fun to tell your friends," says Keith, who had the opportunity to work in places like Charlotte, New York, Chicago, San Francisco, and Maine. "You have an expense account, so your meals and tickets are paid for and you rack up these frequent flier miles and hotel points. But after a while it gets repetitive -- it can wear on you." And after four or five years of the daily grind, that's exactly what happened.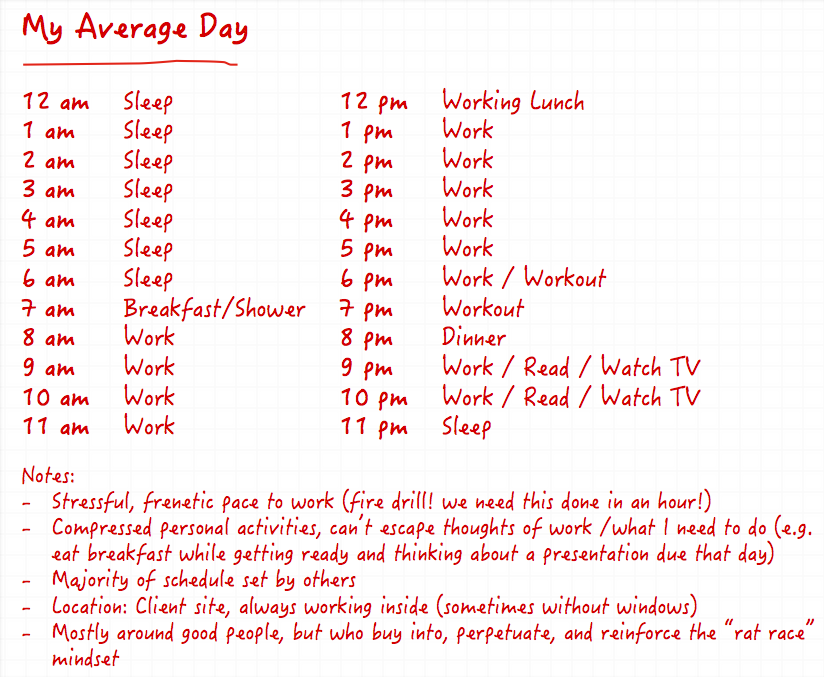 To make a change, Keith attempted an exercise, where he laid out his average day alongside his ideal 24 hours. The glaring disparities were, to say the least, alarming. "I was having dinner with my family and my sister was talking about her concerns about making an impact. She was working for Teach For America and I laughed to myself," he says. "Here she was worried about making an impact while helping our nation's youth and underprivileged and I was helping billion dollar corporations make a little bit more money. It was a wake-up call."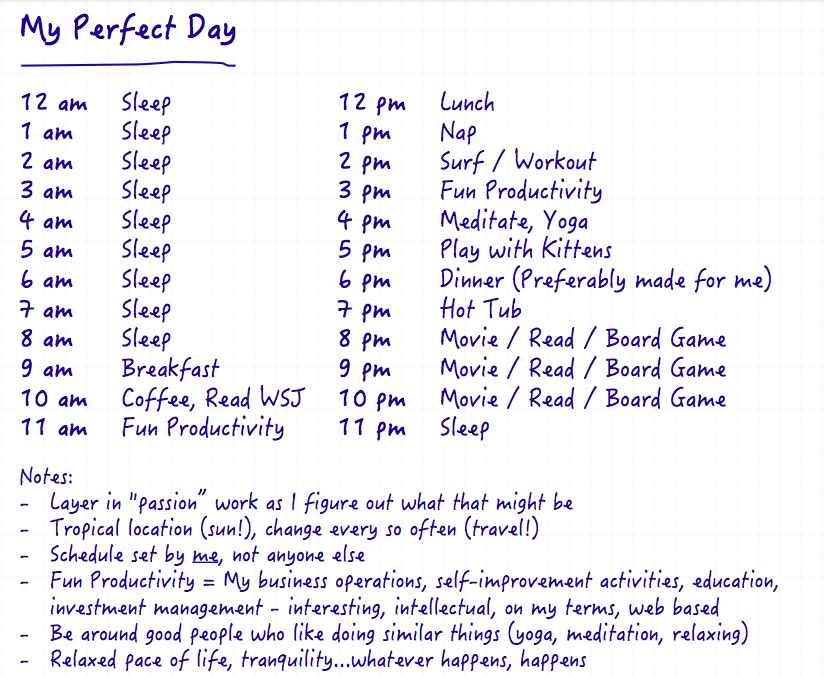 So, after a series of mini-experiments that involved solo trips to quasi-remote parts of the world (a small village in Mexico, followed by Thailand) coupled with comprehensive research about how to make the most of his dollars while on the road (think digital nomads), Keith quit his job, sold or donated everything he owned, grabbed a map, and plotted out his next move. "The external validations — money, titles, promotions, the corner offices of the world — didn't appeal to me because I saw that they were worthless," he said. "I saw that there was a different part of life that was feasible even if you didn't have a lot of money."
If you ask Keith the loaded question of why, his answer is one that will leave you contemplating the weight of your own life. "I read the 'Power of Now,'" he starts saying. "It makes you think about life at a macro level. As you get caught up in the inertia of careers and life, it's easy not to take a step back and critically look at what you're doing. It makes you realize that you have to embrace the present and do what you're truly passionate about. You have to think about the difference you're making every day, because life very transient. And it's tough to realize that once you start going through motions." The overall response to his decision was — not surprisingly — a mix of envy and excitement.
When it came time to picking his destinations, Keith followed a loose criteria: choose places that have a low cost of living, front-load the Spanish-speaking countries to reach a point of fluency — a personal goal — and focus on tropical spots with warm climates. That being said, Keith's route begins in Mexico (his current residence), continues through South America, hop-scotches to southeast Asia, followed by Europe and South Africa. "That's the tentative plan I've mapped out for 18 months, but it all comes with a huge asterisk," he says. "I'm trying to live in the moment, so I'm not sure what's going to happen next month or year." Keith hasn't even bought plane tickets to his next destination — "it defeats the purpose of living in the present," he adds.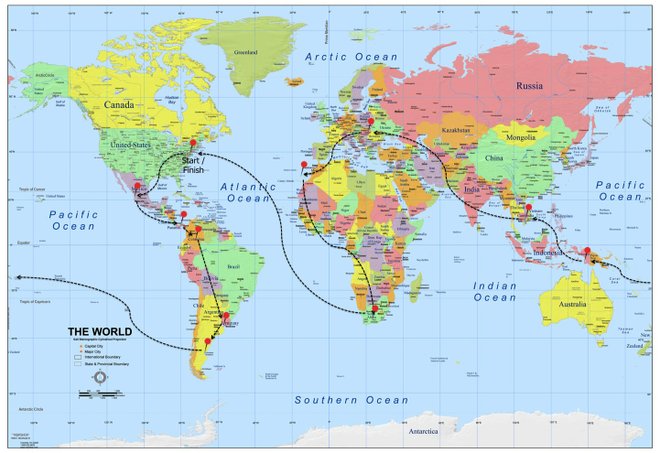 These days, Keith calls San Pancho, a quiet village in Mexico, his home. "I was walking around the doing the visitor thing and trying to talk to some of the locals when I met this woman who was sitting outside selling earrings," he says. "I told her I was looking for an apartment and she showed me in the house that she was selling trinkets outside of where there was a furnished apartment." After some negotiations, Keith and his landlord, Paula, settled on 10,500 pesos (or $195 a month) for three months.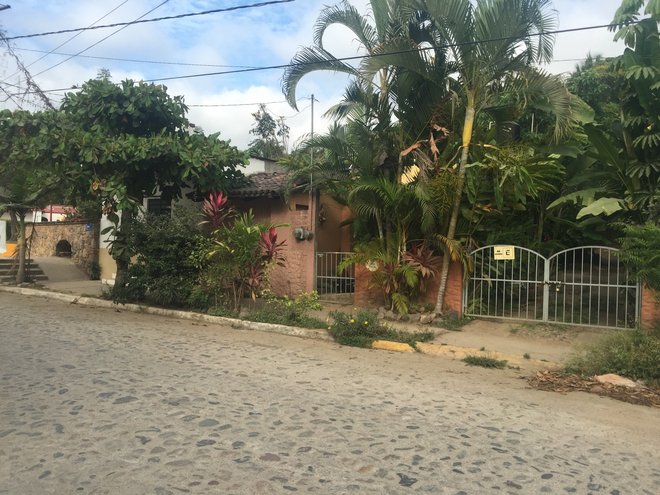 So far, things are going swimmingly. Waking up around 10 or 11 a.m., Keith starts his day with breakfast — usually cereal and Nescafe instant coffee (the only kind they have, according to him). He'll have it outside, where he'll take in the happenings in San Pancho. Then he'll mosey over to a cafe to check sports scores (NBA finals are underway, after all), catch up on some emailing, or blog. After that, he'll hit the beach for some body-boarding, followed by lunch at the taco stand across the street from his apartment. "I go every single day and always get three tacos and a Pepsi because they're delicious and these three elderly women get a kick out of it," he says.
Once the temps start to rise, around 2 or 3 p.m., Keith will head inside, where he'll do some combination of watching a Spanish movie to hone his speaking skills, read, or meditate. Then it's time for an hour-long Spanish tutoring lesson. Much of his time is also spent volunteering at the gift shop in the community center for a couple of hours as well as teaching English for free. To cap off the day, he'll do something like catch a soccer game in the nearby field or check out a circus performance or open mic poetry night.
So what's funding his current lifestyle? Keith was lucky enough to save a chunk of change he had racked up for business school and does a couple of hours of bookkeeping remotely (those USDs go far). With a current monthly budget of $1,000 for 18 months, he'll continue to work as necessary.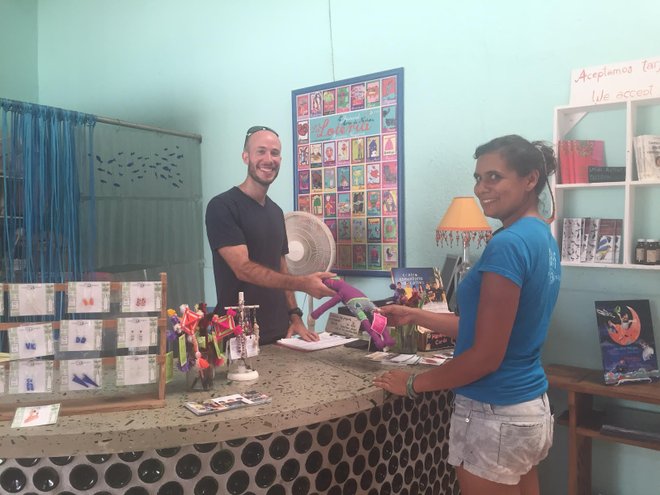 Though it has only been about a month, Keith has had a life-changing experience already. When you ask him what he's learned so far, he explains that he now thinks about life in three categories: internal fulfillment, external impact, and the larger environment we're all a part of. "I gain more fulfillment after spending one hour teaching English to a woman who works every day of the week to provide for her daughter than I did spending all of my time helping big corporations make a few more dollars," he says. "Imagine how much of your day is spent in front of a digital screen, reading updates and consuming media. There's just none of that here. It forces you to appreciate the community and time you spend," he says.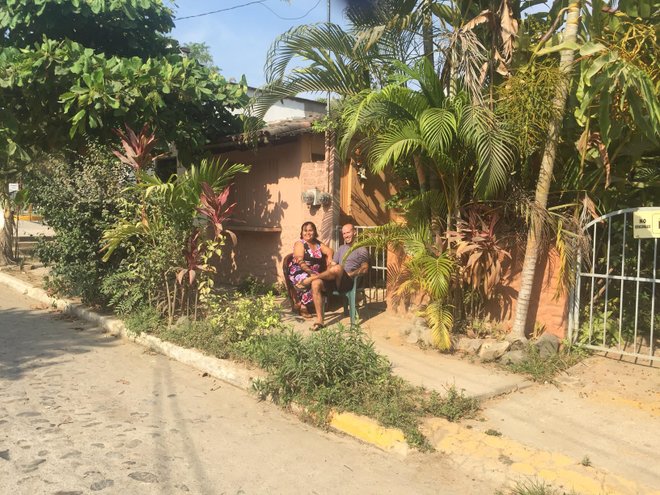 That's not to say he believes his path is the only path to make an impact. He acknowledges that people have families to raise and can make a difference in other ways like charity and raising children. "It's very different than what everybody I know back home is doing. It's not to say it's better or superior — it's just a different impact," he says. "It makes you open your eyes a bit about the impact you're making and legacy you're leaving behind."
Lastly, Keith begins to comment about the greater environment we're part of. "The overall community here is one that is the exact opposite of what the media portrays," he says. "If you picked up the paper or looked at the news, you would read about things that garner clicks like gang and drug violence. It's nothing like that. I may look like a complete outsider, but everyone is still incredibly warm. I'll walk down the street and everyone I pass will say 'buenos dias.' I once read a quote that said 'when you travel, you learn that everything you've read about the world is wrong.' And I'm starting to learn that that's quite true."
To follow Keith on his adventures, check out his blog >>
WATCH: 5 Years, 7 Continents — Meet the Man Who is Walking Around the World
https://www.youtube.com/watch?v=y756LRyHZo4
Related Stories:
All products are independently selected by our writers and editors. If you buy something through our links, Oyster may earn an affiliate commission.