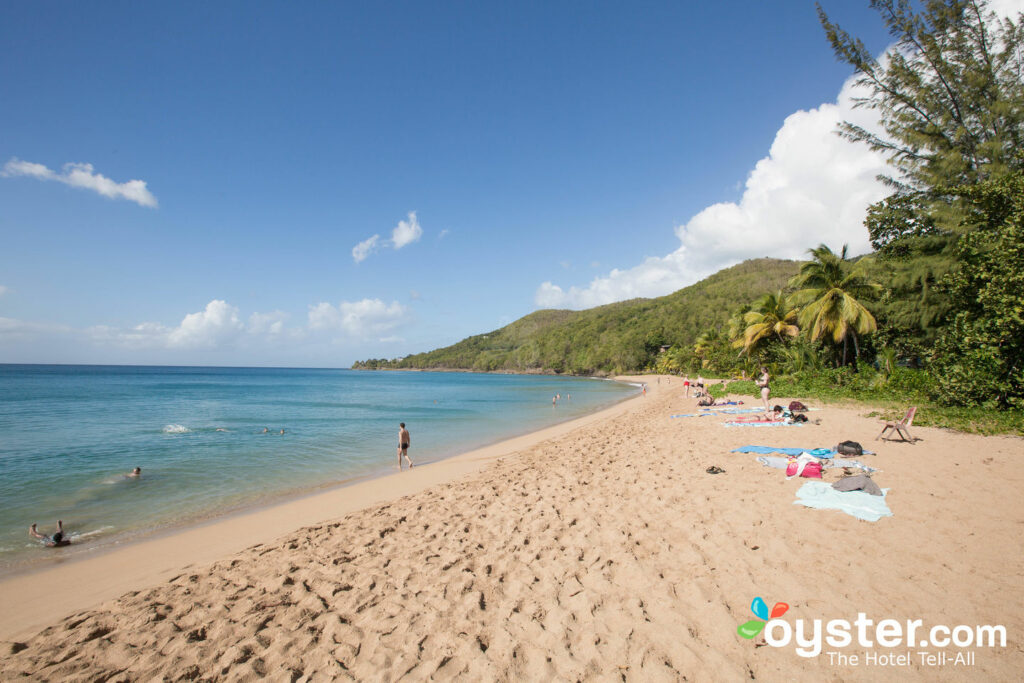 These days, budget air deals aren't hard to come by. There are plenty of flash sales and discount carriers to choose from, but not all of them are created equal. It's become easy to find reasonable flights between big air hubs, but dreamy, far-off islands will almost always cost you more.
Last year, one discount airline changed that by kicking off crazy-cheap seasonal routes to the French Caribbean -- just in case you needed another excuse to use your vacation days once the cold weather hits. And this year, they are bringing them back.
Norwegian Air Shuttle's non-stop Martinique and Guadeloupe flights from JFK, BOS, and BWI create an incredibly easy link to luxe French Caribbean islands that are cheaper to visit now than they've ever been -- even with their Euro currency. These islands have vibrant Caribbean and French-influenced food, music, and white-sand beaches -- plus French-speaking locals that will make you feel farther from home than you really are. Aqua-colored waves, Bonaparte-era architecture, active volcanoes, and rainforests await. This locale is only about five hours from Norwegian's furthest departure airport (JFK). And the deal isn't nearly as fleeting as oft-hunted flash sales -- these flights are available for months.
Related Link: Norwegian Air Is Quietly Dominating the Transatlantic Airfare Market
The Big Deal
I was thoroughly impressed with the vast price difference of this budget-flight route compared to others that usually make it a very pricey getaway. One-way fares as low as $59 are once again available for dates in November through April, which means flying to Martinique or Guadeloupe during these months costs only a fraction of their usual price. These flights originate in Europe, and Americans can take advantage of their U.S. stopovers. A quick Google Flights search of the dates available during Norwegian's seasonal time frame yields a pretty striking price difference:
Norwegian's direct flights are a quarter of the cost of other multi-stop options. During this seasonal window, cheap flights are easiest to find in November (before holiday price hikes come), but that trend isn't far off from what Norwegian provides for the entirety of the Martinique and Guadeloupe flight schedule. Last year, SmarterTravel sister site Airfarewatchdog's round-trip fares to Martinique for December through March averaged around $241 from JFK, $213 from BOS, and $204 from BWI.
You Might Also Like: 10 Airlines to Watch in 2016
And it's not just airfare that's a steal. According to SmarterTravel sister site TripAdvisor Vacation Rentals, staying in Martinique in November and December will cost from $841 to $977 for two bedrooms. In comparison, nearby Puerto Rico runs about $1,516 to $1,748 per week for the same size accommodations.
The Fine Print
That's not to say your travel window for a cheap Martinique or Guadeloupe getaway is wide open. There are blackout dates and pricier travel days — weekends will typically cost you more to travel on than a weekday. Flights depart two to three times weekly, depending on the origin U.S. city. Still, the price trend is tempting.Browse available travel days to Martinique and Guadeloupe through Norwegian Air .
More from Oyster.com:
More from SmarterTravel:
All products are independently selected by our writers and editors. If you buy something through our links, Oyster may earn an affiliate commission.