Okay, so you might not be a royal, but that doesn't mean you can't bed down like one -- at least for a night or two or three. And that's especially true if you happen to be vacationing in Ireland. Dotted with regal castles-turned-hotels, the Emerald Isle has the type of majestic lodgings that can turn your "once upon a time" fairytale into a "happily ever after" reality. Opulent interiors, medieval, manicured exteriors, and ultra-luxurious amenities are just a few of the things that will help give you a taste of the finer life. To help you find the perfect property, we pulled together a list of the country's most gorgeous castle hotels that are fit for a king, queen, and well, now you, too.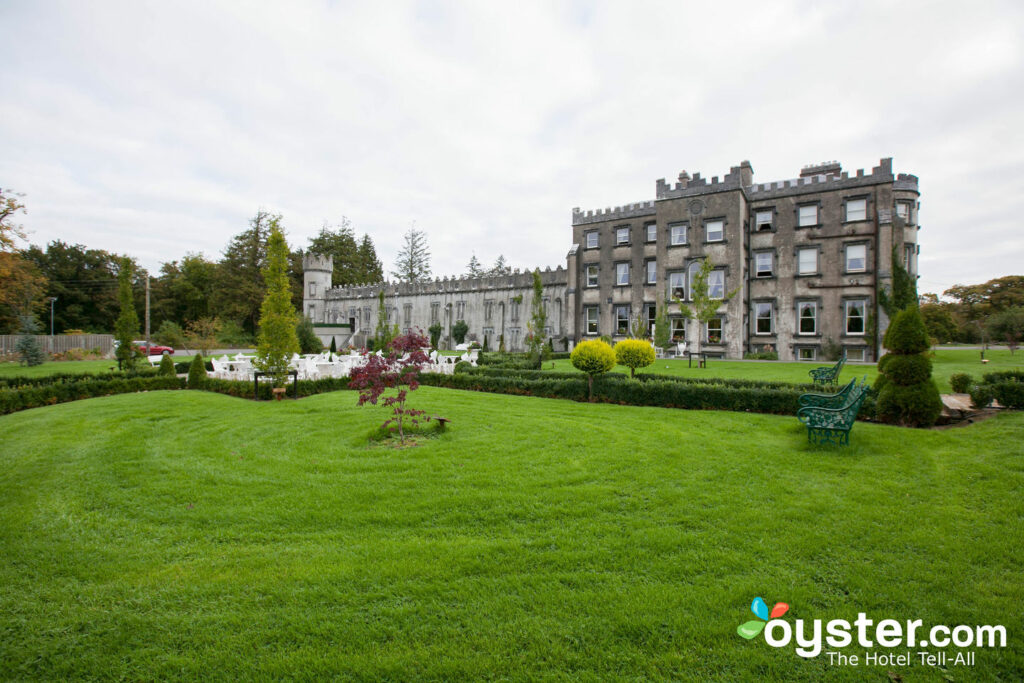 Housed in a grand 16th-century castle with decadent and charming interiors, the 23-room is a popular pick among couples on a romantic getaway. This family-run, upscale property offers an , a cozy bar, and freebies that include an excellent breakfast, Wi-Fi, parking, and tea and cookies throughout the day. with tasteful decor, flat-screen TVs, and fine linens. This is a one-of-a-kind property in Kerry, but don't expect modern amenities such as a fitness center or spa.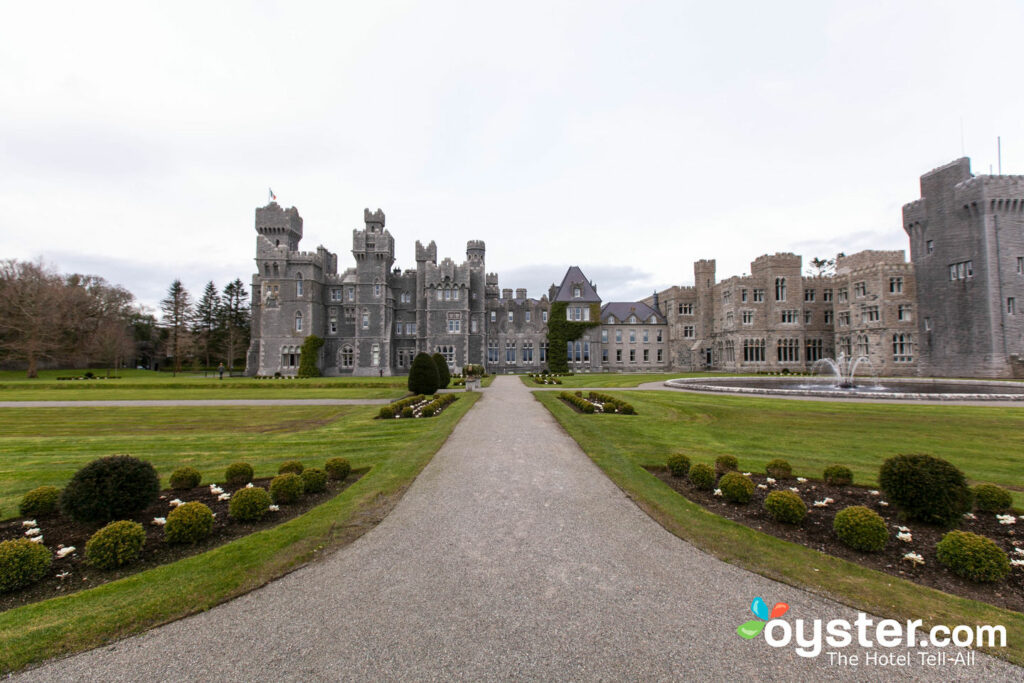 embodies the fantasy of the Irish castle hotel, featuring a massive historic stone facade, complete with towers and turrets; gorgeous, manicured grounds; a stunning setting on a huge ; and common spaces that are truly grand, with rich wood paneling, chandeliers, and antique furniture. The 82 sumptuous, individually decorated rooms combine old-fashioned grandeur with modern tech amenities (including electronic shades, free Wi-Fi, and wall outlets for both U.S. and European plugs). offers excellent, formal fine dining (jackets are required in the evening), and afternoon tea can be enjoyed in the with lake views. The wide range of estate activities includes falconry lessons, boat tours on the lake, golf on the nine-hole course, clay shooting, and archery. It's one of the best hotels in not only but the world, and for many guests will be a magical, once-in-a-lifetime experience.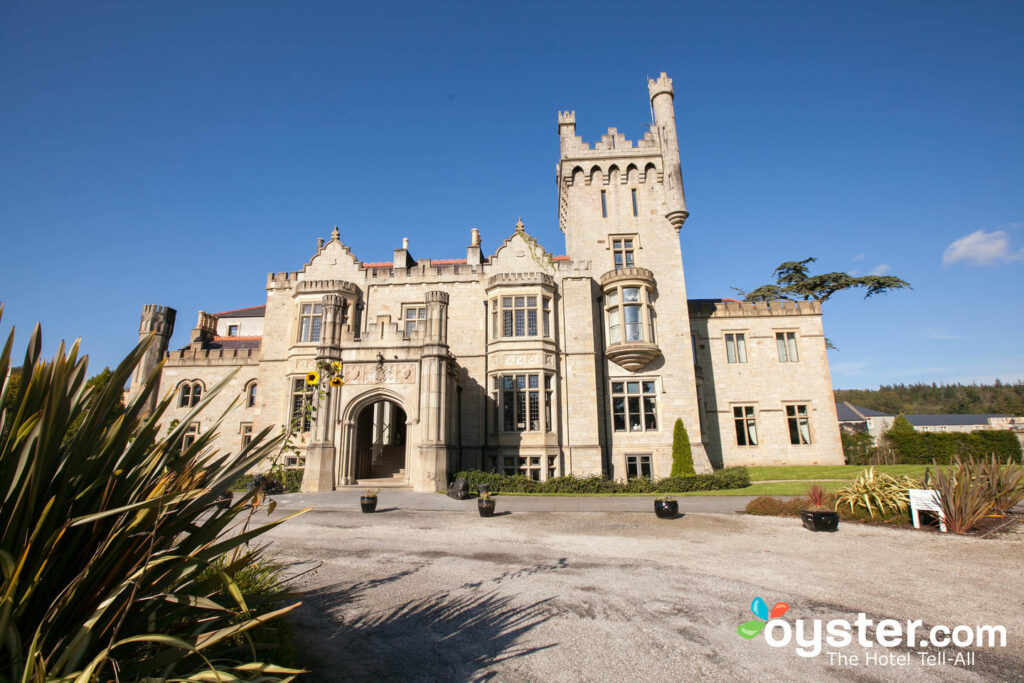 The is a beautiful and luxurious hotel that sits on the shores of its namesake lake, surrounded by sprawling grounds and gardens. A secluded countryside retreat (though a short drive to Donegal), the property includes a renowned spa housed in the lovely Victorian Glass House where guests can indulge in some pampering and use the sauna, steam room, fitness center, or . The hotel's restaurant uses fresh, locally sourced ingredients, including seafood from nearby Killybegs. are large, as are the luxurious bathrooms with walk-in showers and soaking tubs, but not air-conditioned.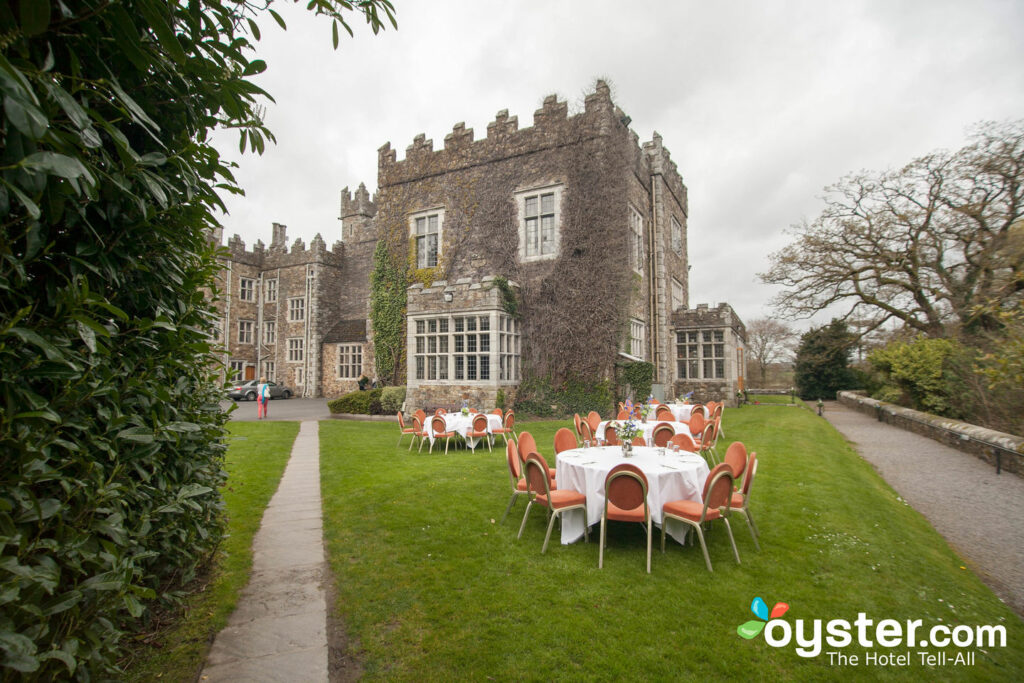 The 14-room is a beautifully restored medieval castle set on a picturesque private island reached by a free ferry that takes two minutes. From its first incarnation as an early Norman keep to its 19th-century expansion, this imposing ivy-clad hotel — complete with — feels every inch the fairytale castle of yore. An array of sports and activities — golf, tennis, nature walks, clay-pigeon shooting, and picnics — can make for a special stay. , but the bespoke bathrooms really shine. Don't expect any cutting-edge technology (it might break the spell of stepping back into the Middle Ages), but there's free Wi-Fi in the hotel's public areas and flat-screen TVs in some of the rooms.
The 54-room, upscale is a romantic hotel occupying the only 17th-century building still in use as a residence in northern Ireland. The castle comes with a (friendly) resident ghost, and oozes character and charm alongside modern conveniences. are clean, spacious, and contemporary, with luxe modern bathrooms and iPod docks. With views of gorgeous landscaped gardens and the , the castle also has an excellent restaurant, a famed afternoon tea, and "Game of Thrones"-themed activities — the hit show is filmed in many locations throughout the area.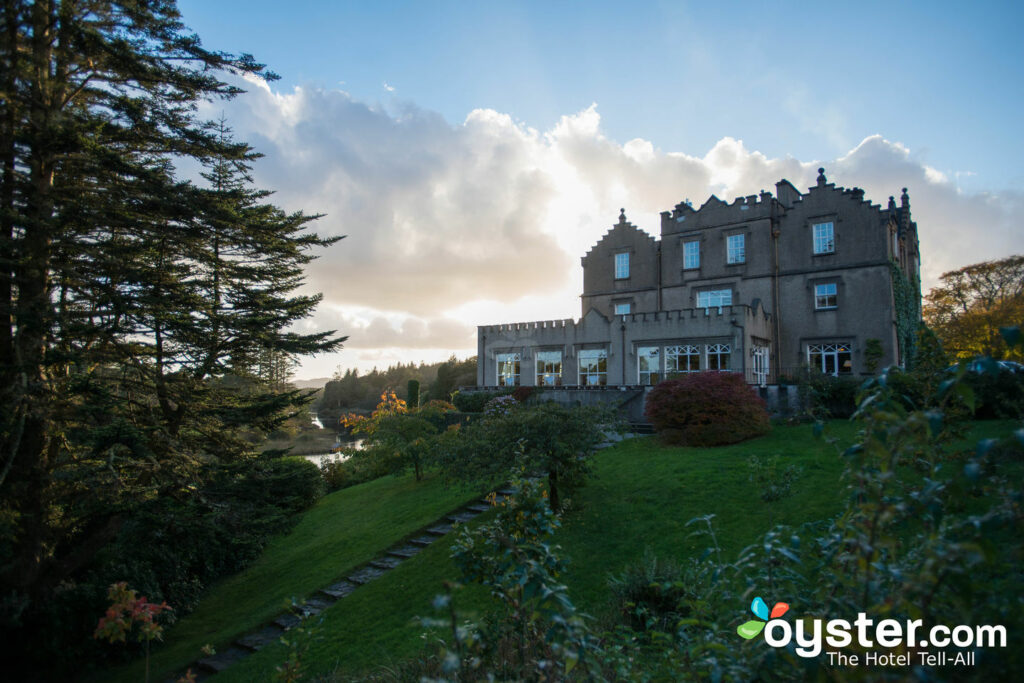 The 40-room Ballynahinch Castle Hotel is a less formal, more accessible alternative to the more famous Ashford Castle to the east. It has a riverfront location amid the wild, unspoiled beauty of Connemara and decor that's alternately homey and elegant. It's more of a manor house than a castle, but the main structure dates to the 18th century and both the building and the estate are steeped in history. The 450-acre grounds offer a range of activities, including beautiful hikes, woodcock shooting, and fishing. Both restaurants serve terrific gourmet cuisine using fish, game, and mushrooms from the surrounding region.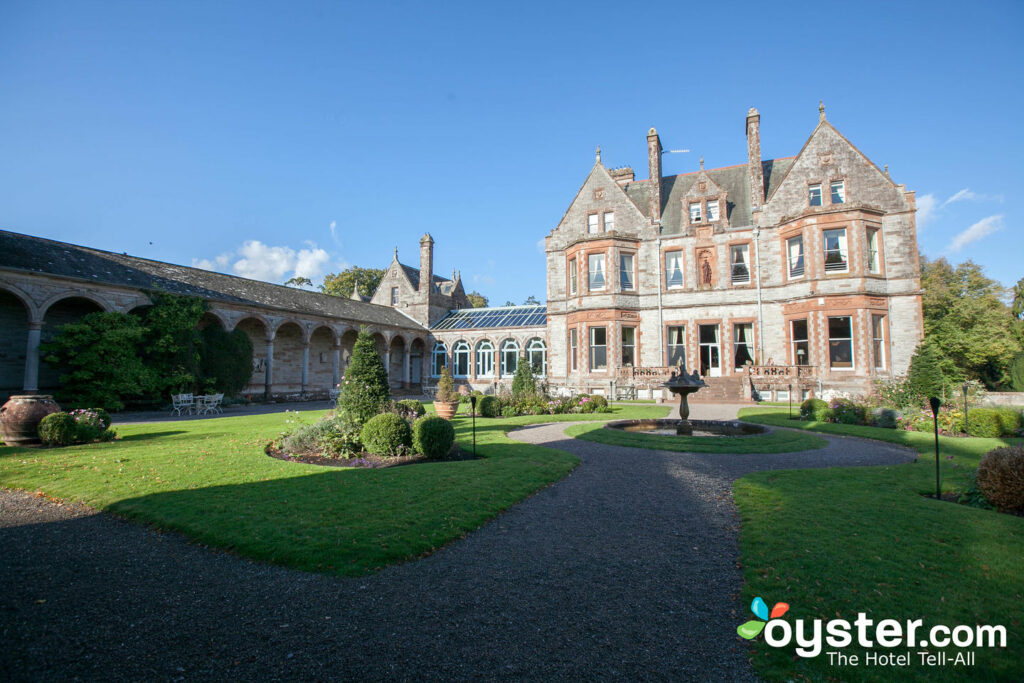 Castle Leslie Estate is a collection of upscale properties set on 1,000 acres of picturesque grounds surrounded by rolling Irish countryside. While those arriving at the hotel expecting buttresses and battlements might be a little disappointed, the estate's various buildings and surrounding grounds are easily some of the most attractive and picturesque architectural gems in this part of Ireland. One of the last great Irish estates, it dates back to the 1660s and remains in the hands of its founding clan — the Leslie family — who returned it to its former glory from a crumbling ancestral pile in 1992. And although it's not strictly a castle, the main house certainly has plenty of historic character that extends to the often lavish guest rooms. Dining is outstanding, with an especially good breakfast and excellent locally-sourced menus for dinner. While the spa offers a good range of treatments and a hot tub, it lacks a pool, sauna, or gym.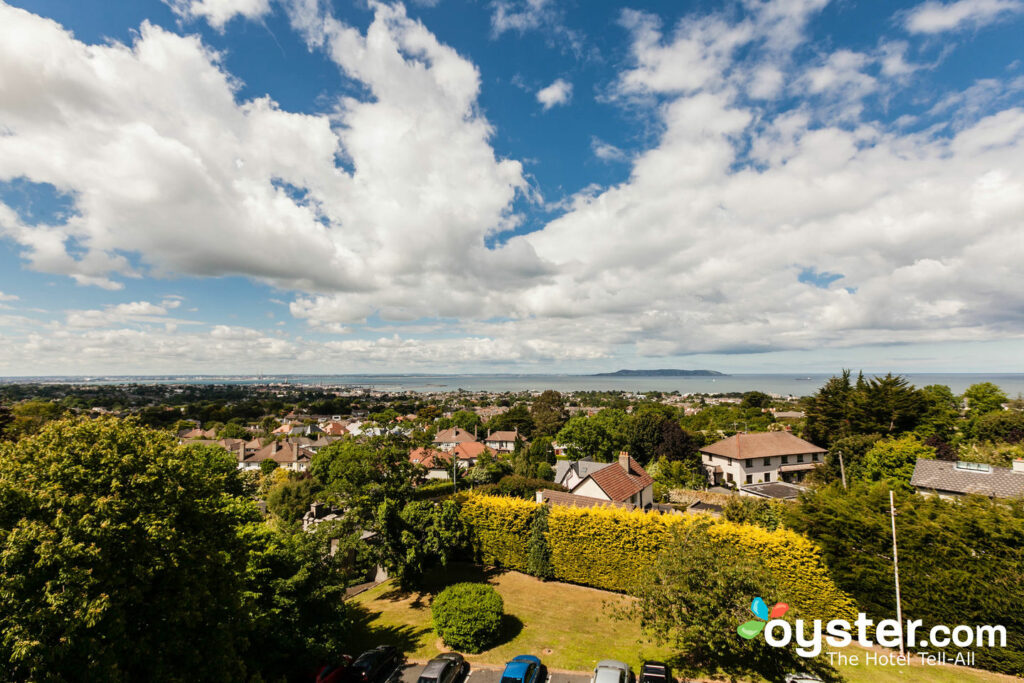 The Fitzpatrick Castle Hotel Dublin was built in 1740 and was a bona fide castle until the 1970s, when it became a hotel. The 113-room, upscale property sits at one of the highest points in the area, overlooking Dublin Bay. The hotel has two restaurants, a bar where guests can have cocktails or afternoon tea by the fireplace, as well as an indoor pool, a spa, and a proper gym. Guest rooms vary in size, but all are furnished with antiques and have modern bathrooms. The property is a 30-minute drive or an hour by train from the center of Dublin and its tourist attractions, though may be a good option for travelers seeking a mix of city and countryside for their Ireland stay.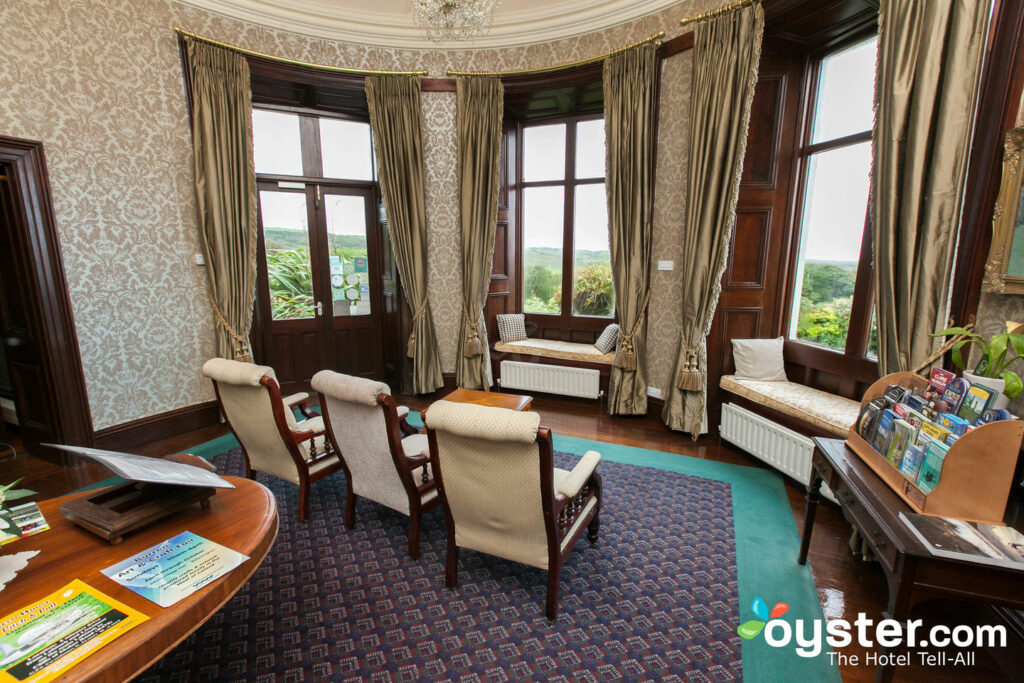 Set on the grounds of a 15th-century castle outside Doolin, the family-run Ballinalacken Castle Country House is an upper-middle-range bed-and-breakfast with lots of charm. Its 16 rooms feature lovely antiques, fine linens, and large windows offering serene views, though some guests complain rooms are worn and a bit dated. An acclaimed on-site restaurant is popular among locals and guests alike, and there's also a cozy bar, plus the hotel offers freebies like Wi-Fi, parking, breakfast, and guided tours of the castle. Guests here are mostly couples looking to enjoy a few quiet days, and the atmosphere is tranquil and friendly.
The Clontarf Castle Hotel has a rich sense of history — it was built on the site of the famous Battle of Clontarf (from over a thousand years ago) and the original castle dates to 1172. The exterior is impressive and imposing, mixing its medieval foundation (rebuilt in 1837) with sleek, contemporary architecture. An though the grounds aren't quite so grand, manicured lawns and ivy-clad walls add to the overall feeling of a 21st century medieval hideaway.
Built to be the last carry-on you'll ever have to buy, Away is one of the best brands on the market.
Now, watch our video on stunning European castles you can actually spend the night in.
Related Stories:
All products are independently selected by our writers and editors. If you buy something through our links, Oyster may earn an affiliate commission.