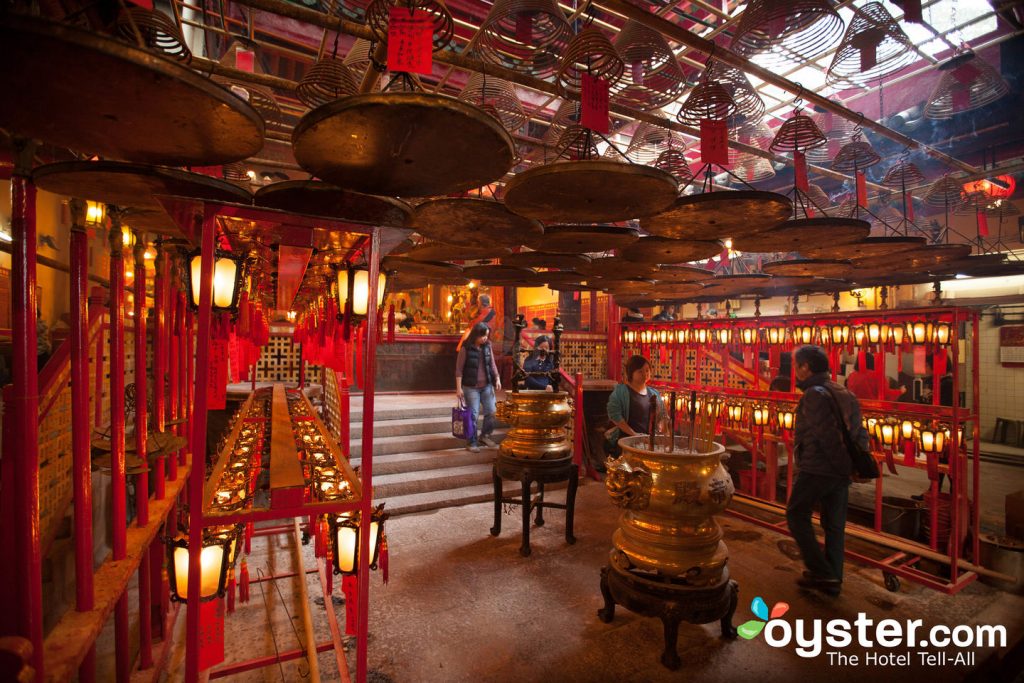 Traveling to any big city for the first time can be a jarring experience. And with its endless forests of skyscrapers, intense street life, and often high prices, Hong Kong can seem intimidating at first glance. While it's easier to tackle than Tokyo, and more organized than Bangkok or Ho Chi Minh City, there's still enough here to confuse and confound any newcomer. Luckily, we've spent lots of time exploring the city, and have picked up a thing or two in the process. Read on for our tips on how to avoid looking like a rookie tourist when you touch down in Hong Kong for the first time.
1. Doing All Your Shopping in Mega-Malls
In a city where shopping malls sit two or three to a block, it can be tempting to pass all of your time within their air-conditioned enclosures while getting in some retail therapy. And, in all honesty, the mega-mall is a fascinating window onto local culture. However, there's plenty of shopping to be done in the city's independent boutiques as well. You'll have to look a little harder for these, as they're sometimes tucked high into skyscrapers or located well off of Hong Kong's main streets. Check out the boutiques in Wan Chai's Star Street Precinct, as well as around the Granville Circuit in Tsim Sha Tsui — you'll find lots of cool indie and streetwear shops in these areas. For a more intimate mall of a different stripe, PMQ is a former officers' barracks that's been converted into a foodie-destination-slash-design-incubator. If you're after market-style shopping and counterfeit bargains, head to the streets of Mong Kok.
2. Forgetting to Carry Lots of Cash
While Hong Kong is one of the world's most modern metropolises, you'd be unwise to think that your tap-and-go credit card will be accepted everywhere. In fact, a shocking amount of things in Hong Kong can only be paid for with cash. Most glaringly, this includes taxi cabs and the city's public transit system (the MTR, trolleys, and buses). You'll likely be relying on these to get around town, so make sure you have cash to cover your journey. Buy an Octopus card at any MTR station with a preloaded fare amount and refill as needed. (Again: you'll need cash to do any of this.) It will work on buses and trolleys as well. Additionally, anything in the city's open-air markets, any street food, and even the particularly delicious no-frills Cantonese eateries likely won't accept cards either.
3. Underestimating How Expensive It Is…
Without question, Hong Kong is one of the most expensive cities on the planet. Consumer goods are particularly pricey here, especially if you're aiming at the designer and high-end market. Even streetwear comes with a hefty price tag. That high cost of living carries over to eating as well — even the counter-service-only restaurants that line the buzzing streets of Soho can run you as much as $15 USD for a sandwich. What's more? Depending on where you're based in the city, you may be relying on pricey cross-harbor taxis to get home after a night of partying in Lan Kwai Fong or other entertainment hubs on Hong Kong Island or in Kowloon.
4. …And Neglecting to Save Money Where You Can
While Hong Kong can be wildly expensive, there are plenty of ways that you can save money. Reasonably priced hotels are available, as long as you don't mind forgoing the typical bells and whistles found at the city's luxury hotels. You can score an attractive (if compact) room in a budget or mid-range property for around $100 a night if you time your trip right. By limiting the amount of meals you eat in trendy neighborhoods like Soho and Central, and opting for the no-frills local spots, you'll also save some cash. You can find these cheaper holes in the wall in Tsim Sha Tsui, Mong Kok, and Yau Ma Tei. If you plan on a few nights out, opt for hotels on Hong Kong Island, where most of the bars and clubs are located. You'll save big on cab fare.
5. Skipping Hong Kong's Spiritual Side
While Hong Kong is, in many ways, the beating heart of secular capitalism, there's still a deeply spiritual current that runs through this city. After all, the famed Bank of China building on Hong Kong Island stoked the ire of locals for its blatant violation of feng shui principles, and several other buildings are constructed with dragon gates that allow spirits to traverse from the mountains to the sea. You'll also find a number of beautiful temples here where contemporary spiritual life is on full display. The most famous of these is Man Mo Temple in Sheung Wan. It's one of the oldest in Hong Kong and its hundreds of coils of incense pouring perfumed smoke in the air make it an otherworldly place to visit. Other amazing temples and monasteries include the Chu Lin Nunnery and the Tsing Shan Monastery.
6. Being Unprepared to Wait in Line
When you arrive in Hong Kong, you should expect crowds — everywhere. The sidewalks are crowded, the escalators are crowded, the malls are crowded, the parks are crowded. And on weekends, the city's major tourist sites become absolutely mobbed with locals and travelers alike. This is especially true for the tram that runs up and down Victoria Peak as well as the cable car to the Big Buddha on Lantau Island. Unfortunately, there's little way around this, as even advanced tickets to the Big Buddha mean that you'll be waiting in line. To help cut your travel time a bit, though, take a taxi to the top of Victoria Peak and wait for the tram only on the way down. Lines are also not to be underestimated at the city's most famous food outlets, including famous dim sum eateries like Tim Ho Wan and Din Tai Fung. Any food fad is also likely to mean lines too, like the wild street food you'll find in Mong Kok.
7. Thinking You Can See It All in a Few Days
Compared to its bigger East Asian siblings like Tokyo, or the more ready-for-tourists cities in Southeast Asia, like Hanoi and Bangkok, Hong Kong gets mistaken as a tame place that's easily explored in a couple of days. Sure, you can tick off a few major sites during a weekend on your way to other parts of Asia — the Big Buddha, Victoria Peak, Central and Soho, and the antique markets — but you'd be missing the on-the-ground neighborhood experience that makes the city something truly special. From the trendy brunch joints of Kennedy Town, Sai Ying Pun, and Sheung Wan to the gritty arts hubs on the eastern end of Hong Kong Island and the neon-lit traditionally Cantonese vibe in Kowloon's districts, the city buzzes day and night. And if you don't have enough time here, you'll miss Hong Kong's quieter side, which includes day trips to Lamma Island, the beach at Repulse Bay, and the Dragon's Back hike.
8. Overlooking the City's Low-Key Canteens and Tea Houses
In Hong Kong, you can have anything from authentic Neapolitan pizza to Michelin-starred tasting menus from around the world. And while dim sum gets the lion's share of travelers when they're seeking traditional Cantonese fare, there are a number of far less formal eateries throughout the city that you should visit. These consist of canteens and tea houses, and they have the kind of no-frills look that tourists might avoid. If you skip them, you'll miss out on a rich, locals-only view on the city's workaday world. These joints tend to be bustling day and night, and include heavy-hitters like the Australia Dairy Company, Lan Fong Yuen, and Yee Shun Milk Company. Menus are vast and cover sweet and savory dishes as well as ubiquitous milk tea. We recommend pairing the latter with the local take on French toast or — if you're at Yee Shun Milk Company, in particular — one of its famous puddings.
9. Forgetting to Check Dates of Major Holidays and Conventions
While Hong Kong can feel wildly busy any day of the year, that becomes especially true during major holidays and conventions. The three you need to be particularly aware of are Chinese New Year, Golden Week, and Art Basel. Expect hotel occupancy rates (and prices) to soar at these times of year, meaning you'll need to book your room well in advance if your plans aren't flexible (or, in fact, are tied to these events). Golden Week sees hundreds of thousands of visitors from mainland China, meaning everything from the sidewalks and malls of Tsim Sha Tsui to the MTR are far more crowded than normal. The Hong Kong edition of Art Basel also floods the city with out-of-towners, and while there are some amazing parties at this time of year, expect these exclusive venues to be essentially closed to those who aren't connected to the city's high-end art world. Additionally, trade fairs are a constant presence, though they're especially prolific in the autumn months.
10. Remaining Ignorant of the City's History
To say that Hong Kong has had a fraught history would be an understatement. The city was a British colony until 1997. That has imparted it with various values that may seem at odds with mainland China, including freedom of expression, freedom of the press, and the ability to use websites like Facebook or messaging services like Whatsapp. For now, at least. Hong Kong currently enjoys SAR status, meaning that everything from the currency it uses to its visa laws and the side of the road on which they drive are different from mainland China, despite technically being controlled by China. News out of the city does increasingly sound a bit less optimistic, as China begins exerting its influence over local politicians and pro-democracy dissidents with a stronger hand as of late. And then there's 2047, when Hong Kong officially becomes part of China. On our last trip through the city, those we spoke to seemed resigned to the fact, while also denying that it will change anything. Even so, when you're on the ground, it's hard not to look all around you and wonder just how much of what you see will be changing in the near future, and to what extent it will effect the many amazing people you'll meet here.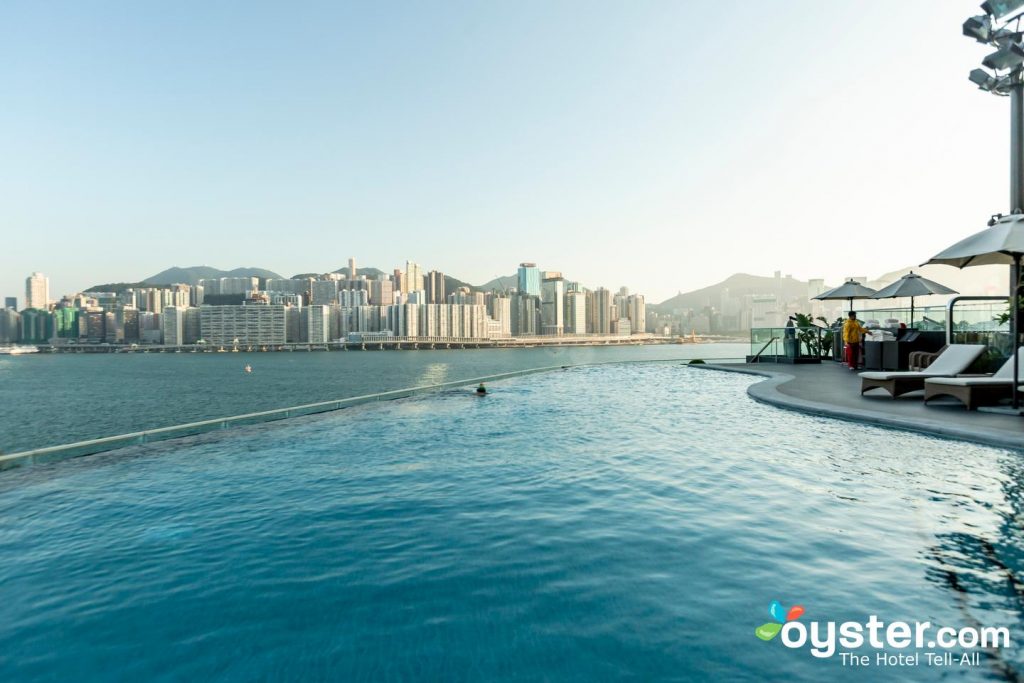 True urban resorts are rare in Hong Kong, making the Kerry Hotel an impressive exception for a city that's packed with some of the world's most luxurious properties. Sitting right on Victoria Harbour, and near the Whampoa MTR station, the hotel is packed with lively restaurants, upbeat bars, and beautiful contemporary interiors that share a designer with the equally posh The Upper House across the harbor. The 546 rooms are huge, and feature city or harbor views, plus free minibars on arrival, marble bathrooms, and Bluetooth sound systems. The harborside pool and pretty spa are perfect perks for unwinding after busy Hong Kong days, while the Dockyard and Red Sugar both come to life with happy hour revelers every night.
You'll Also Like:
All products are independently selected by our writers and editors. If you buy something through our links, Oyster may earn an affiliate commission.