The recent terrorist attacks in Paris have shocked and saddened the world. The terrible event has raised concerns worldwide about safety, and the potential of yet another tragedy -- in some places more so than others. While the City of Light is this year's third most visited city in the world (and second most Instagrammed), and is gearing up for a slew of travelers visiting for the holidays, just as many have canceled their plans in the wake of last week's attacks.
The fear is certainly understandable, but there are still plenty of reasons to go to Paris, even now. Here are five reasons you shouldn't cancel your trip to Paris.
1. The odds of dying in a terrorist attack are still extremely low.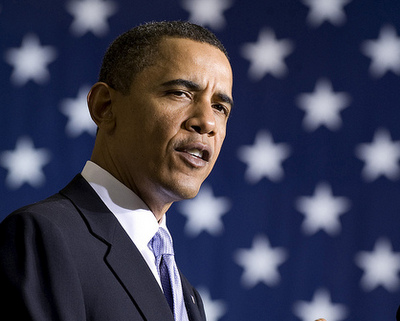 Sure, it doesn't necessarily placate fears, but it is resoundingly true that the likelihood of being the victim of a terrorist attack — even now, even in Paris — is extremely low. As President Obama pointed out in a recent speech, "The odds of dying in a terrorist attack are a lot lower than they are of dying in a car accident."
In fact, they're significantly lower; you're 1,048 times more likely to die in a car accident than a terrorist attack. You're 12,571 times more likely to die from cancer, and 17,600 times more likely to die from heart disease. So drive carefully and quit smoking, but don't cancel your trip to Paris.
2. Heightened security post-attack does make a city safer.
The city of Paris is on high alert; the military presence has increased, and multiple raids have been conducted. Greater numbers of police have been stationed in various areas of the city, including around tourist attractions like the Eiffel Tower and the Louvre.
While this noticeable change may seem scary, it is actually a good thing. In his article "Is It Safe to Travel to Paris?", Eric Reed assures that "checkpoints exist because they work. Random checks create an unpredictable obstacle for terrorists, who depend upon dependability to pull off their attacks." To take an example from the tragedy, the least-affected terrorist target was the stadium; attackers had to detonate their bombs earlier than planned due to a security presence they were not expecting — which ended up saving the lives of perhaps dozens to hundreds.
3. Terrorism thrives on fear, and so we cannot be afraid.
Terrorist attacks happen; when they do, the rallying call is always to not be afraid — as that would grant the terrorists the ultimate victory. There is no guaranteed way to predict when and/or where an attack will take place, and yet life goes on and the best we can do is band together and continue to live our lives. After the attacks on the Charlie Hedbo headquarters earlier this year, French President Francois Hollande perhaps said it best: "Freedom will always be stronger than barbarism. We must be aware that our best weapon is our unity…nothing can divide us. Nothing must separate us from one another."
4. Paris is one of the safest cities in the world, and the recent terrorist attack doesn't change that.
Paris sits in the 23rd spot on the Economist Intelligence Unit's Safest Cities Index for 2015. Considering all the cities in the world, this is a great position to be in. It joins cities like Tokyo, Amsterdam, Brussels, and San Francisco in the top 25.
5. Paris is beautiful and resilient.
Tragedy has struck Paris before, and yet it has survived — and thrived. The City of Light is perhaps brightest in the wake of a events like those of last week; citizens and visitors alike band together, and the sense of unity is palpable.
As France's capital, Paris boasts a plethora of museums, monuments, and astounding examples of architecture, ranging from the iconic Eiffel Tower, built in 1889, to the Gothic-style Notre Dame Cathedral, dating back to the Middle Ages. It has been the inspiration and setting of thousands upon thousands of novels, films, poems, and songs. Paris is a place you need to visit. Liberté, égalité, fraternité.
Related Links:
All products are independently selected by our writers and editors. If you buy something through our links, Oyster may earn an affiliate commission.