Most hotels go out of their way to make sure guests feel taken care of. Although not every property offers evening turndowns and express dry-cleaning, many hotels try to do a little something extra, even if it's just a morning donut or an elephant-shaped towel sculpture. However, a few properties have taken guest services to the next level, offering weird, wacky, and yet oftentimes surprisingly useful services and amenities, from pillow concierges to pet psychics.
1. Pet Psychic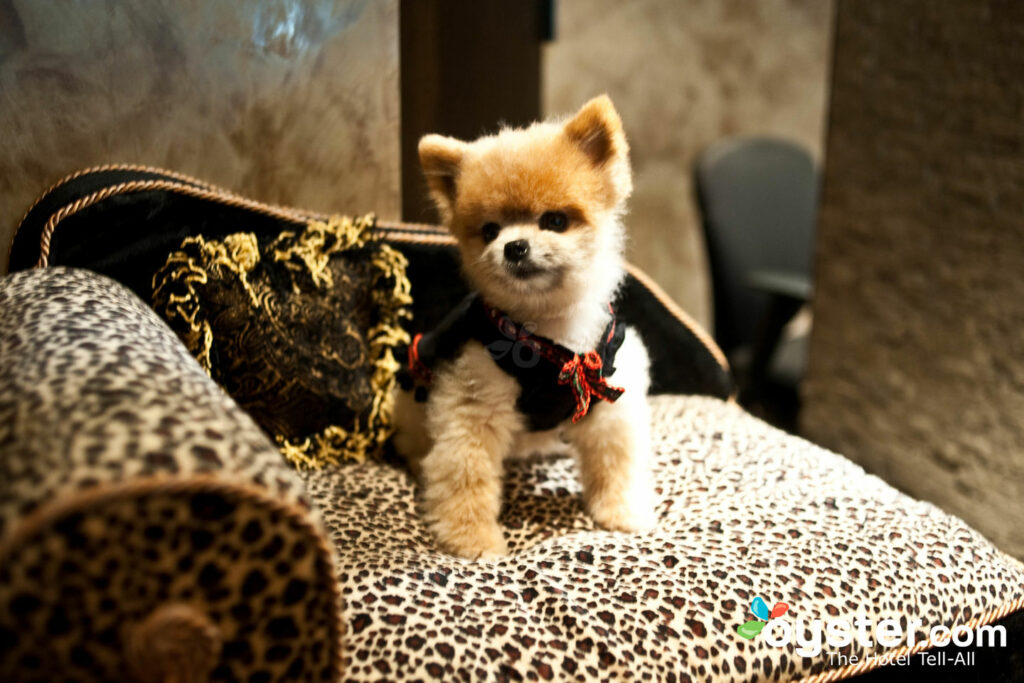 Ever wonder what the future holds for your beloved best friend, or just want to know what little Fido is thinking? On your next trip to Portland, OR you can find out at downtown's hip-meets-chi-chi Hotel Monaco. Though there are no dog whisperers on staff, the hotel's dog psychic is a semi-regular feature at the Monaco's wine hours. Just be sure to call in advance before showing up — as contradictory as it may seem, you can't expect the psychic to know you are coming!
2. Fragrance Butler
Frequent travelers know that those quart-sized plastic baggies used for transporting liquids in carry-on luggage are valuable real estate, and sometimes you have to sacrifice smelling good in order to accommodate things like contact lens solution and Echinacea drops. Fortunately, the folks at The Carlyle in Manhattan have your back with their innovative, albeit not wildly popular, Fragrance Butler service. A single phone call to the concierge is all it takes to have your choice of high-end eaux de toilette delivered right to your room. Best of all, the service is available around the clock, just in case you happen to feel a little smelly in the middle of the night.
3. Elf Tuck-Ins

While many parents delight in the nighttime ritual of reading bedtime stories to their kids, we all need a break from "Dora the Explorer" from time to time. Fortunately, North Carolina's Old Edwards Inn and Spa has juts the solution: elf tuck-ins! Putting a new spin on what's arguably Santa Claus's best idea ever — outsourcing to elves — for a small fee, the inn will send "elves" to your room, along with milk and cookies, to read aloud to your children. Unfortunately for die-hard Christmas fans (and for elves in search of employment), the service is only available from Thanksgiving until Christmas Eve.
4. Pillow Concierge
If pillow menus are no longer cutting it, take your sleep prep to the next level with a pillow concierge, a seemingly gimmicky but actually pretty useful service offered by The Benjamin in New York. Essentially a sommelier for getting a good night's rest, the pillow concierge helps guests pick out the perfect cushioning for their heads from the nine-pillow-strong Rest & Renew Menu. They've got everything from anti-snore pillows to special pillows for back sleepers — plus "lullaby pillows" with embedded speakers that you can attach to your phone or MP3 player. Once you've settled on a few possibilities, the concierge can come to your room and give you pointers while you find the option that works best for you.
5. Shower Hammocks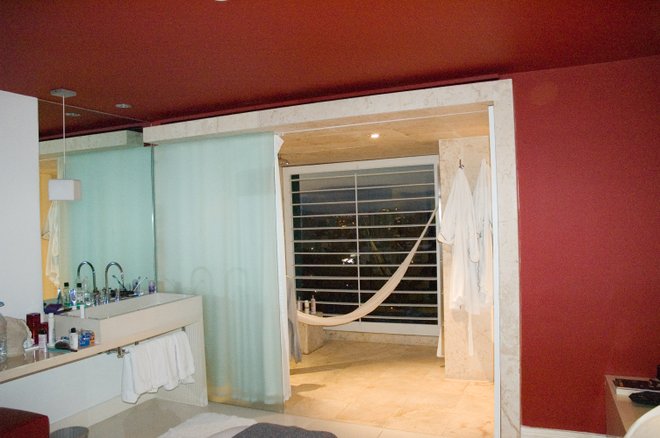 Everyone knows that showers can be relaxing. And so can hammocks. But it takes a special kind of brilliance to put the two together, and that's just what happened at the W Mexico City. The gigantic bathrooms in this trendy urban property offer in-shower hammocks, perfect for those who know that standing up in the shower takes far too much energy. And while this clever combo might never be as big a hit as, say, chocolate and strawberries, it's certainly a great way to make your bathroom time memorable.
Related Links:
All products are independently selected by our writers and editors. If you buy something through our links, Oyster may earn an affiliate commission.