The presidential inauguration on January 20, 2017, will represent a massive change in the United States. Some are celebrating this traditional American ceremony, while others—not so much. However you feel about the upcoming political event of the year, know that we at Oyster have you covered. We've crafted a list of hotels where you can celebrate the inauguration, as well as great spots to escape from the noise and chaos of the events.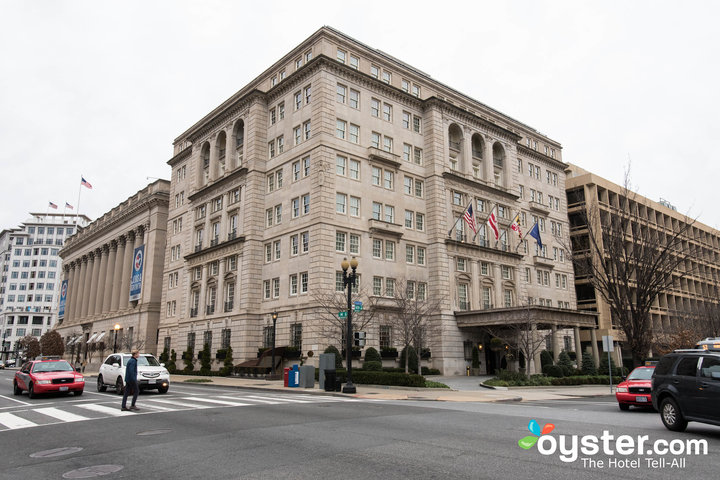 If you want to enjoy the festivities in style, the historic Hay-Adams in Washington, D.C. will host the Vetty's Presidential Inaugural Ball, run by four organizations: the Paralyzed Veterans of America, the Coalition to Salute America's Heroes, the Disabled American Veterans, and the Academy of United States Veterans. At the time of publishing, there were 20 VIP tickets left, which include a red-carpet arrival, hors d'oeuvres, a bar, dinner, dancing, and live entertainment, among other festivities.
The Four Seasons Hotel on the edge of historic Georgetown neighborhood will also be home to inauguration events. Saks Fifth Avenue will host an Inaugural Shop there from January 18–22 that has personal shoppers to help visitors peruse accessories. It will also feature free makeup appointments and a Jimmy Choo shoe and purse pop-up. If you're lucky enough to secure a reservation at the hotel (many accommodations are already sold out), all guests during inauguration weekend will receive a commemorative gift from the local bookbinders at Book Arts.
3. The National Conference Center, Leesburg, Virginia
https://www.instagram.com/p/BIbJdl8BWO9/
Though some will be welcoming a new president on January 20, there are droves of travelers heading to D.C. for the Women's March on Washington, a solidarity event to unite those who disagree with Donald Trump's discriminating rhetoric and policy promises. The National Conference Center's Hotel in Leesburg, Virginia, is offering two hotel packages to visitors joining the march. The packages will consist of single occupancy rooms, breakfast and dinner (plus to-go boxed lunches), and transportation assistance to the Washington Metro. Prices are $275 and $575 per person, for one- and two-night stays, respectively—a pretty good deal for any hotel in the area that weekend. Be sure to call to check availability.
If you want to avoid D.C. altogether, there are plenty of other inauguration weekend events happening across the country. Libertarians who aren't happy with the election results might want to head to the Clarendon Hotel and Spa in Phoenix, Arizona, for the Arizona Libertarian Party's Anti-Inaugural Ball on January 20. With a retro 1960s vibe and party-like atmosphere, this boutique hotel will be a great host for the lively event on its rooftop. Tickets for the event, which cost $50, include dinner, drinks, music, fashion walks, and performances by James Weeks II and the Libertarian Sluts. A stay at the hotel includes complimentary breakfast and a free wine hour, plus access to features like a pool, spa, and restaurant.
Flights to are still relatively affordable during inauguration weekend for those looking to truly be free of inaugural buzz. We recommend Hotel Diamante K in Tulum. This boutique hotel has a perfect location on a white sandy beach, an on-site restaurant, and morning yoga classes next to the ocean. But what makes this hotel even more ideal for an escape—the rooms lack TVs and Wi-Fi allowing for a truly off-the-grid stay. So stay here to relax and rejuvenate, then return home ready to face the new political and social atmosphere in the U.S.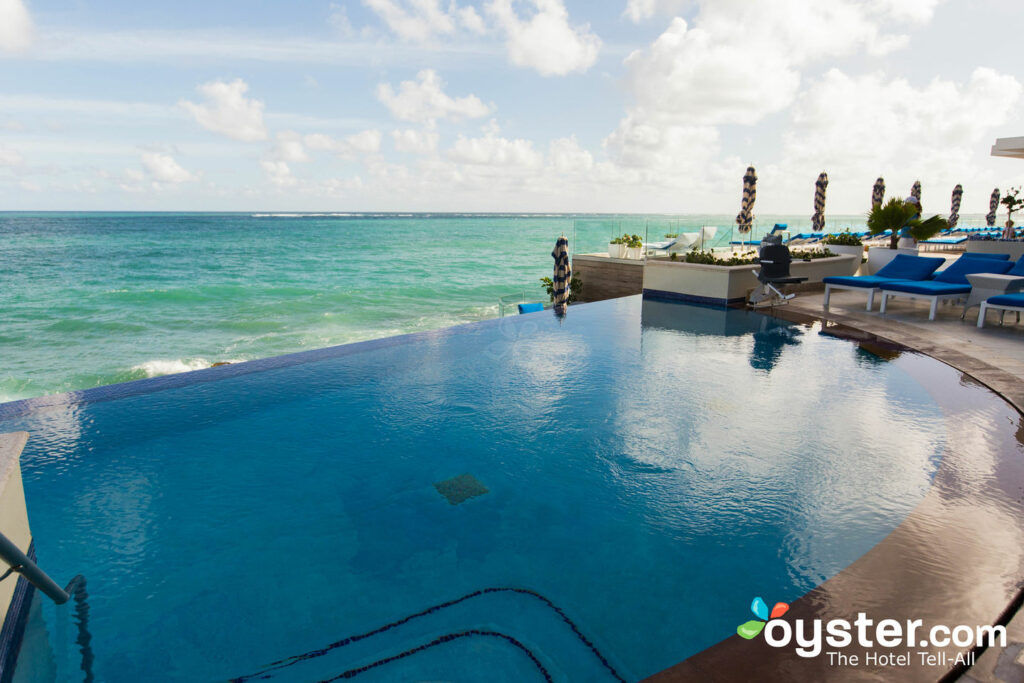 If you want a getaway, but don't have a passport, head to Puerto Rico. Why not book a stay at the Condado Vanderbilt Hotel in San Juan? Unlike some beachfront properties, the rooms are posh and the amenities are endless, from pools to restaurants to bars. With an elegant design and a great location near entertainment, it's no wonder that it's a hot spot for famous figures, including U.S. President Franklin D. Roosevelt. Its presidential history makes it a pretty fitting pick for a stay during inauguration weekend.
You'll Also Like:
All products are independently selected by our writers and editors. If you buy something through our links, Oyster may earn an affiliate commission.