A few hours' drive south of San Francisco, the Big Sur coast has long been lauded as one of California's most beautiful coastal regions. Characterized by rugged cliffs and outcroppings stretching out over the Pacific, the area has been a favorite among artists and writers for centuries -- Henry Miller, in particular, is one of the region's best-known former residents. These days, the region is most popular with tourists, including day trippers driving the stretch from nearby tourist towns such as Monterey and Carmel and overnight guests who come to camp in the surrounding forests or stay the night in one of the area's romantic coastal hotels. Here are a few not-to-be missed sights and activities for those looking for the quintessential Big Sur experience.
1. Drive Across the Picturesque Bixby Creek Bridge
One of the most photographed (and filmed) bridges in California, this iconic Big Sur bridge was built in 1932 and was, at the time of its construction, the longest concrete arch on the state's highway system. In 2010 it was commemorated by the U.S. Postal Service, which featured it on a commemorative stamp. Some of the best views of the bridge are from the north, so if you want to take a photo of the bridge and are driving south, make sure to stop before you cross for that iconic shot.
2. Browse for Books at the Henry Miller Memorial Library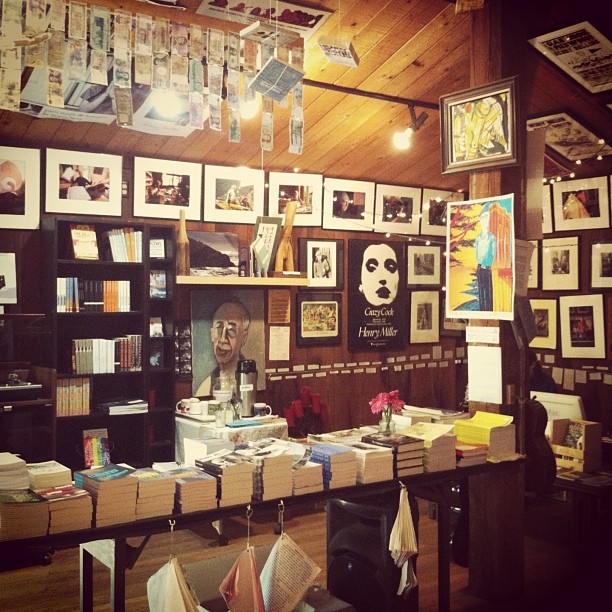 Though more of a bookstore than an actual library, the Henry Miller Memorial Library is a popular stopping-off point for fans of the author and his works, with tons of books by Miller along with a mix of independent publications and novels by celebrated 20th-century American authors, from Kurt Vonnegut to Wallace Stegner. The library doubles as a cultural center for residents of, and visitors to, the region, with regular live music performances and activities.
3. Pamper Yourself at the Post Ranch Inn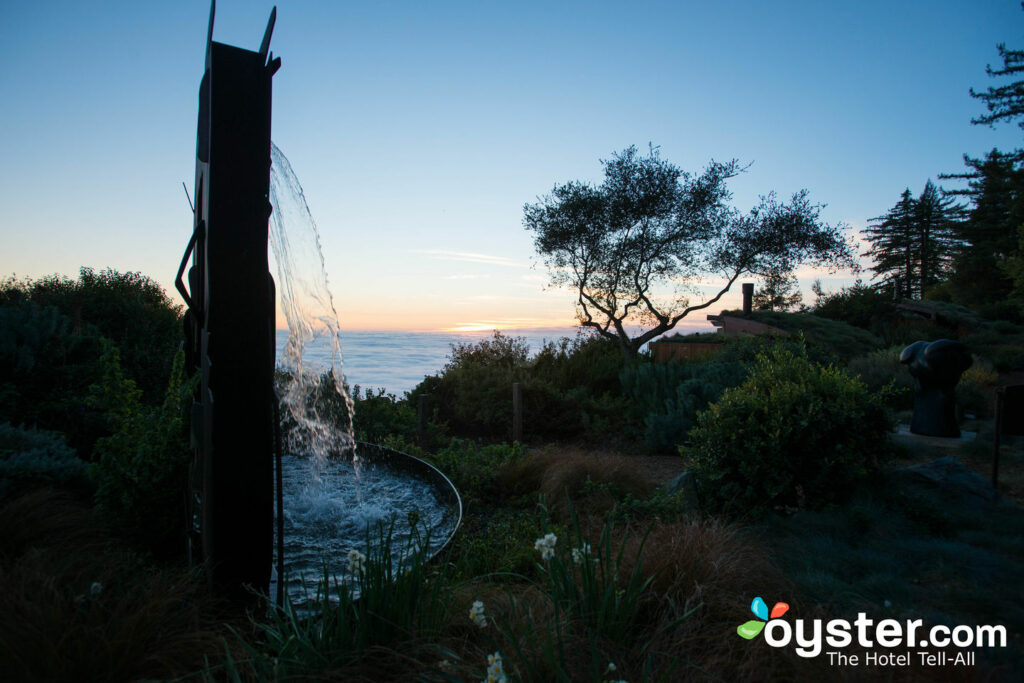 Among the best-known getaways in Big Sur, the romantic Post Ranch Inn is an excellent alternative to camping, with gorgeous views of Big Sur, three on-site pools (including two cliffside hot pools), an excellent spa, yoga classes, and one of the region's best-loved restaurants. Like most Big Sur attractions, it's on the bohemian end of the spectrum, with services such as shamanic sessions. Just note that in keeping with the romantic, back-to-nature theme, children aren't allowed here and there are no TVs.
4. Hike to Coastal Waterfalls at Julia Pfeiffer Burns State Park
Probably the region's best-known park (and, consequentially, it's most crowded), Julia Pfeiffer Burns State Park is on most visitors' Big Sur bucket lists, mostly because of its top attraction: the beachfront McWay Falls. Although visitors aren't allowed directly on the beach, there are two short hikes that lead to waterfall viewpoints. The quarter-mile Canyon Trail follows McWay Creek to the waterfall, while the wheelchair-accessible Waterfall Overlook Trail (just over half a mile roundtrip) goes straight to an observation deck that looks over the falls and out to the ocean beyond.
5. Soak in the Hot Springs at the Esalen Institute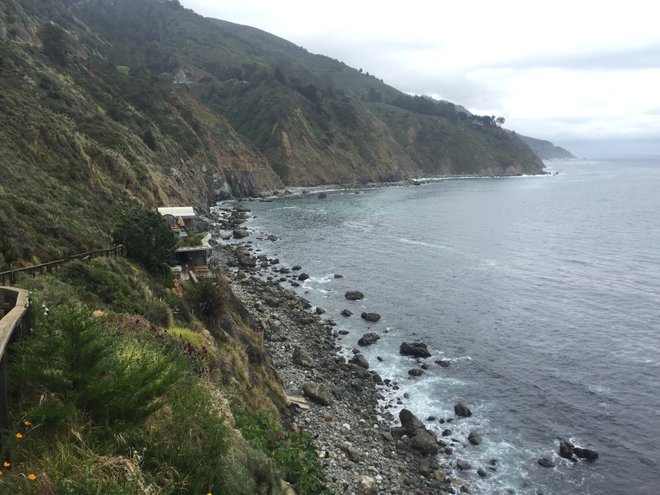 Dating back to 1962, Esalen has been associated with alternative thought for decades, and has hosted leading thinkers including Alan Watts and Joseph Campbell. Today, this oceanfront retreat center is best known for its gorgeous hot springs tubs, which are clustered together in a small pavilion overlooking the Pacific. Most visitors come here for workshops on subjects ranging from art to psychology, though outside guests can visit for a few hours if they book one of the signature Esalen massages or stay up really late at night and sign up for a public "night bathing" session (from 1 to 3 a.m. daily).
6. Meditate at the New Camaldoli Hermitage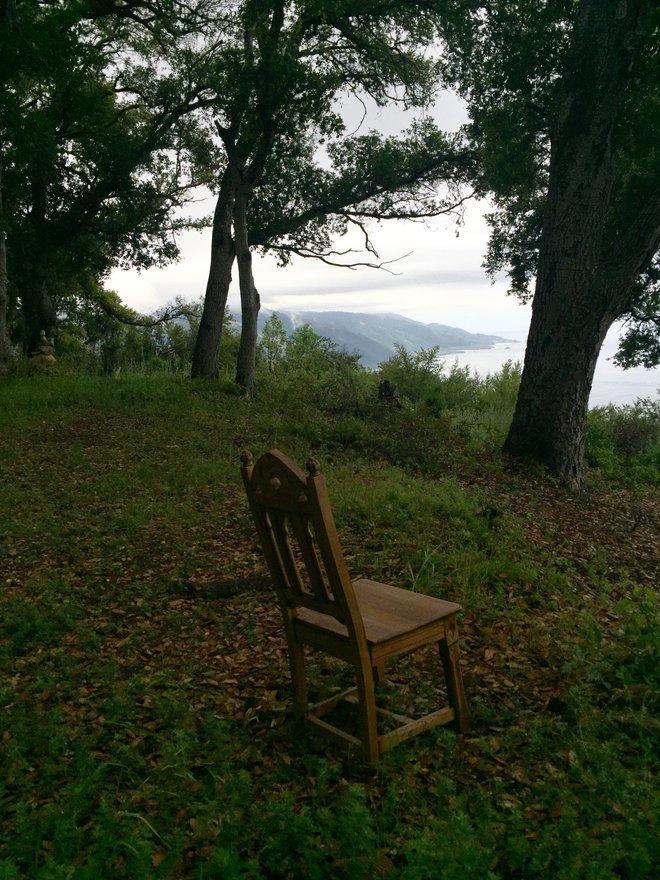 Just south of Esalen, perched high above the coast, the New Camaldoli Hermitage is a beautiful Camaldolese Benedictine monastery that attracts visitors who want some quiet reflection, irrespective of their religious leanings (or lack thereof). This active monastery features both simple rooms and private hermitages for overnight guests; day visitors can drop in and browse at the small bookstore (and sample some of the monks' famous fruitcake), hike the one-mile Fence Loop Trail at the edge of the property, or spend some time in quiet reflection inside the on-site chapel.
Related Links:
All products are independently selected by our writers and editors. If you buy something through our links, Oyster may earn an affiliate commission.