Many countries have become synonymous with sex tourism, whether legal or illegal, and are travel destinations purely for that industry. Each of the following countries have gorgeous and culturally interesting cities that lure more PG-minded tourists, but they also all have very visible and widespread prostitution that attracts visitors of another kind. Families, and any tourists who want to be careful to avoid this sort of environment, may want to know ahead of time that their chosen vacation destination has a seedier side. If you're thinking of traveling to any of the following countries, it's good to know which cities have red-light districts before you walk into them.
Travelers planning to engage in sex tourism or who think visiting a red light district is a fun, voyeuristic spectacle should keep in mind many of the women participating in the trade are not doing so consensually. Socially conscious travelers who want to help combat the exploitation of women can consider donating to a worthy cause such as the Coalition Against Trafficking Women.
The Dominican Republic's beautiful natural landscape, great weather, and very reasonable prices are major perks for every kind of tourist; but since prostitution is legal, it's also one of the most rampant sex tourism countries. The most popular cities in the D.R. for this are Sosua and Boca Chica. To avoid this, stick to the more PG areas of Punta Cana and Puerto Plata, both of which have dozens of stellar all-inclusive resorts and beautiful beaches for a picturesque Caribbean getaway. Additionally, don't skip the capital of Santo Domingo, a UNESCO World Heritage site that's known as the first European settlement in the New World.
During our visit, we realized that Hotel Garant and New Garden Hotel primarily cater to the sex tourism industry.
Don't worry, the D.R. has tons of family-friendly hotels as well >>
Our Beachfront Hotel Pick in Punta Cana: Tortuga Bay Hotel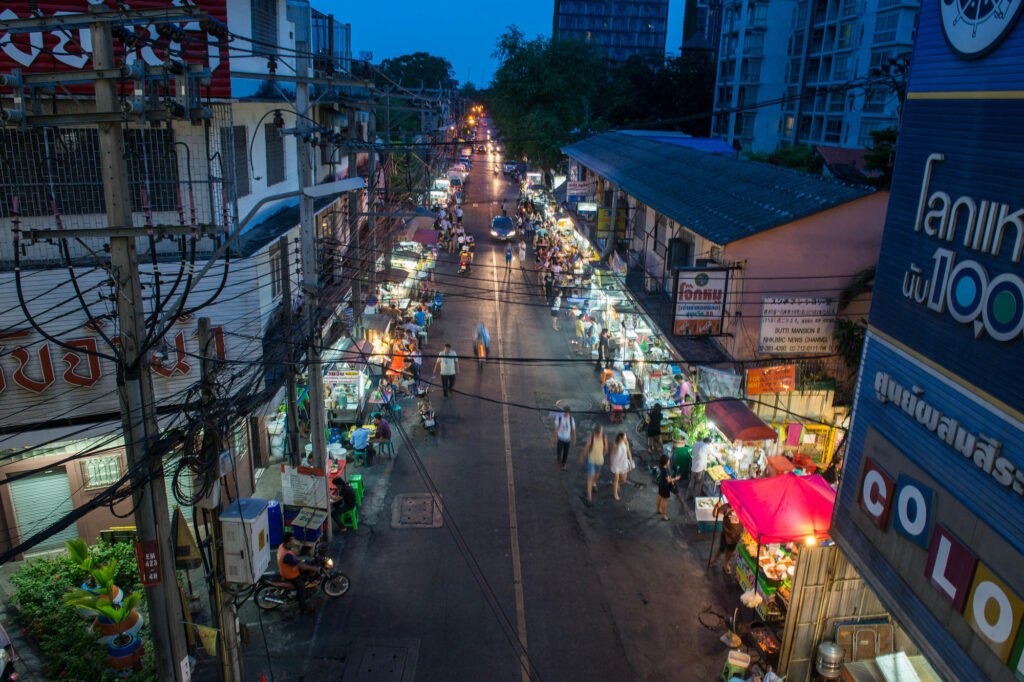 Thailand is filled with ornate temples and gorgeous beaches, but it also has some of the highest numbers for sex industry workers in the world. Bangkok's well-known Patpong area is a red-light district popular with tourists for its go-go bars and sex shows; Pattaya and Phuket also have similar areas. Though prostitution isn't strictly legal, it's not exactly illegal either (and the laws that are in place to prevent it are rarely enforced), allowing the industry to thrive.
Instead of passing through these specific neighborhoods, spend your days in Bangkok exploring the fabulous markets for food, clothing, and souvenirs; sampling the numerous food stalls in Chinatown, and taking a canal boat ride. In Pattaya, make time to visit Phra Tamnak Mountain, which has a hillside temple with an 18-meter Buddha, as well as the Sanctuary of Truth, a huge temple made entirely of carved wood. Phuket, meanwhile, is a huge island that offers calm, family-friendly beaches such as Nai Yang and Mai Khao, and stellar boat trips to nearby islands.
Our Luxury Hotel Pick in Phuket: Rosewood Phuket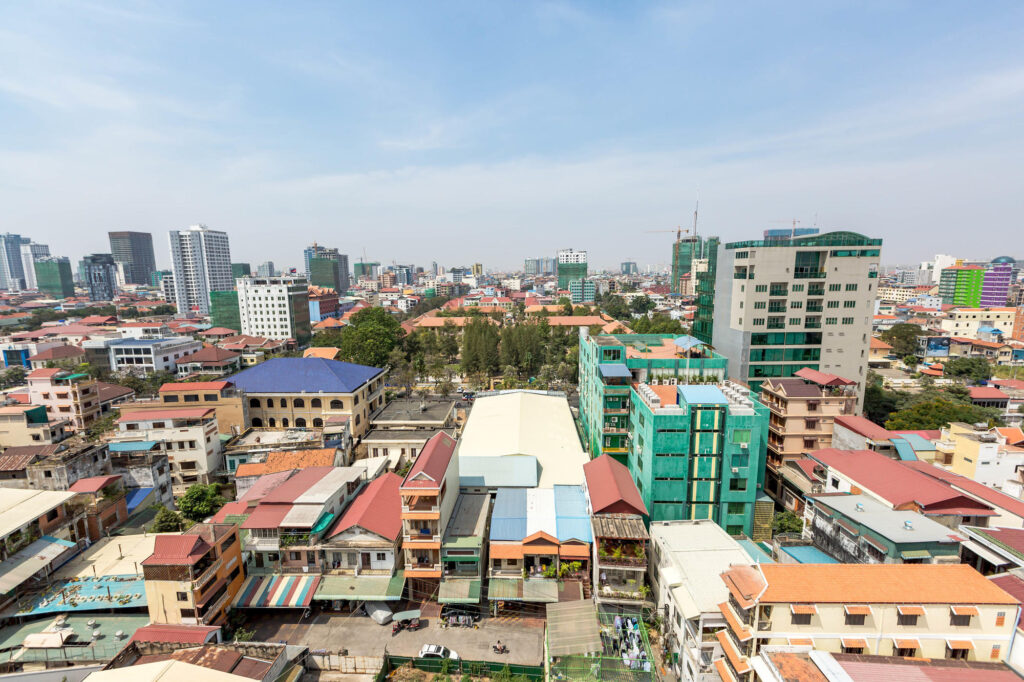 The top attraction for visitors in Cambodia may be the Temples of Angkor, but prostitution (though illegal) has risen in recent years, particularly in connection with the tourism industry. Travelers to cities like Siem Reap and Phnom Penh will see women, operating as prostitutes, hanging around the downtown bars and clubs. Despite the recent uptick of tourists traveling to Cambodia to engage in the sex industry, the majority of customers remain locals. Tourists to Cambodia may want to visit the Angkor National Museum before going to Angkor to learn about the Khmer Empire and architecture of the temples. While in the capital of Phnom Penh, there are multiple worthwhile museums and Cambodia Living Arts provides traditional dance and music performances. Of course, the city's markets are renowned for impressive food, jewelry, and clothing.
Our Boutique Hotel Pick in Siem Reap: Belmond La Résidence d'Angkor
Related Link: The Best Itinerary for Cambodia
The term "red-light district" usually brings to mind the infamous one in Amsterdam's De Wallen area. Though many tourists head to Amsterdam for its scenic canals, impressive art museums, and delicious cuisine, the Dutch city brings numerous visitors for its legal marijuana and rampant (and unapologetic) sex industry. We suggest skipping the latter and spending your days touring the city via a bicycle or on a canal tour, spending hours at the Anne Frank House and Van Gogh Museum, or simply hopping between trendy cafes and hip bars. Dating back to 1786, 't Smalle is a traditional pub serving up typical Dutch fare alongside local beer and gin. Cheese-lovers should catch a train to the nearby Gouda, which has outdoor markets in the warmer months for wheels of cheese and tasty stroopwafels.
Our Luxury Hotel Pick in Amsterdam: The Toren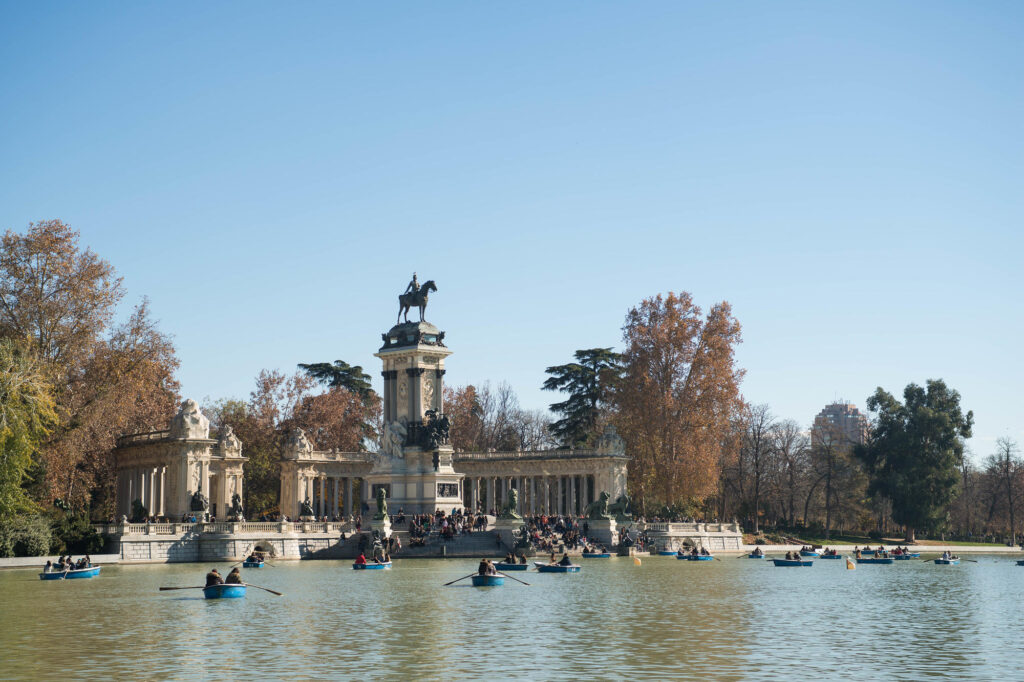 Party cities in Spain like Madrid, Ibiza, and Barcelona that are known for their heavy club and bar scene have also become popular destinations for sex tourism. In Barcelona, the red light district is at the southern end of the popular Las Ramblas boulevard and its presence is (not surprisingly) most obvious at night. In Madrid, the Gran Via street is a hub for prostitutes, while part of the Figueretas are of Ibiza has a red-light district.
Fortunately, there's tons more to cities than these areas. Madrid is the official residence of the Spanish royal family, with stunning views, cobblestone streets, and plenty of tapas bars and churro spots around town. The coastal city of Barcelona is well-known for its lovely beach, striking Gothic architecture, and a bustling nightlife that often does kick off until at least midnight. Beach bums that enjoy their sunning alongside live DJs will undoubtedly take to Ibiza, a fun island that's packed with beach clubs and nightlife.
Our Luxury Beachfront Hotel Pick in Ibiza: Ushuaia Ibiza Beach Hotel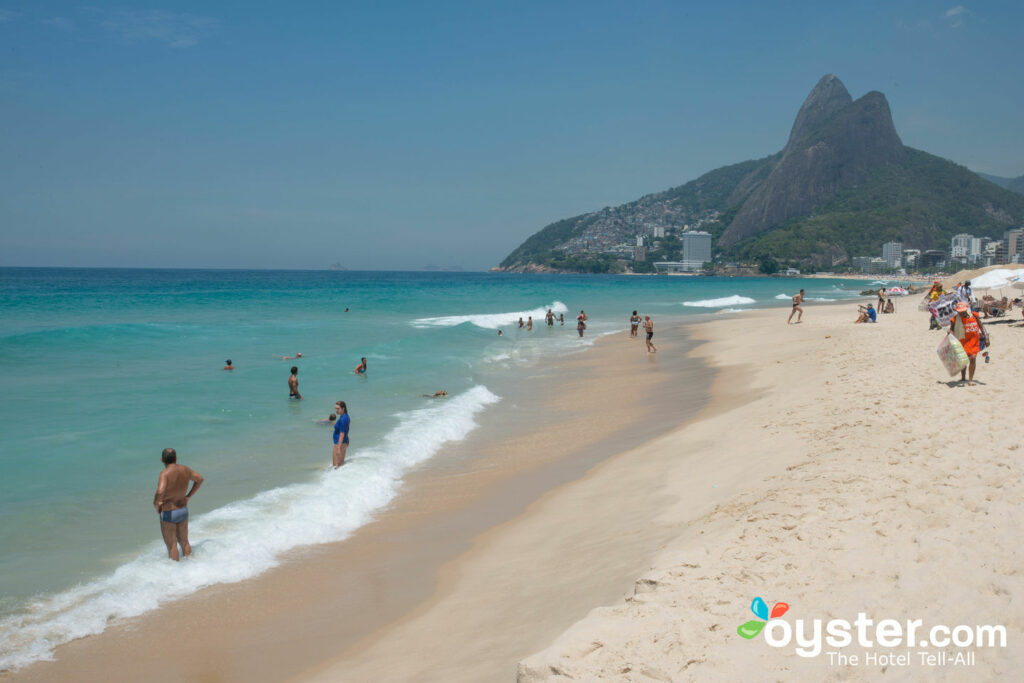 Brazil attracts carnival-goers, honeymooners, and soccer fans, as well as party-centric tourists. Because prostitution is legal in Brazil, numerous travelers head to the red-light districts in cities like Rio de Janeiro and Fortaleza. Rio's sex tourism is largely found in the Vila Mimosa and Copacabana areas, and although crime is certainly an issue throughout the country, there's a lot to love about Rio and Brazil. From the pretty beaches to the colorful, buzzing parades to gorgeous vistas — particularly from the famous Christ the Redeemer statue — tourists won't have difficulties filling their time.
Our Historic Hotel Pick in Rio de Janeiro: Belmond Copacabana Palace
Related Link: 5 Holidays You Didn't Know You Want to Avoid in Destinations Around the World
Manila and Boracay are a few of the most popular destinations in the Philippines for tourists, but it's Olongapo City and Angeles City that bring those interested in sex tourism. Though prostitution is illegal, it's easy for locals and visitors to find prostitutes at bars and massage parlors in these cities within a few hours' drive of Manila. We recommend sticking to the beautiful islands in the Philippines, such as Palawan, which offers fantastic scuba diving opportunities, or Bohol, which is famous for its breathtaking Chocolate Hills — hundreds of what look like large, uniform mounds.
Our Beachfront Hotel Pick in the Philippines: El Nido Resorts Apulit Island
Spice Up Your Vacation With These Products
For info on these editor-selected items, click to visit the seller's site. Things you buy may earn us a commission.
Related Stories:
All products are independently selected by our writers and editors. If you buy something through our links, Oyster may earn an affiliate commission.