Travelers who spend a lot of time in transit know that airport hotels can be hit or miss. With a few exceptions, most airport hotels are anonymous and dull, with little to offer beyond a convenient location for air transit passengers. However, there are certainly exceptions, from comfortable in-terminal properties with facilities on par with city hotels to elegant luxury retreats that spill right out onto white-sand beaches. Here we present to eight airport hotels that are actually pretty awesome.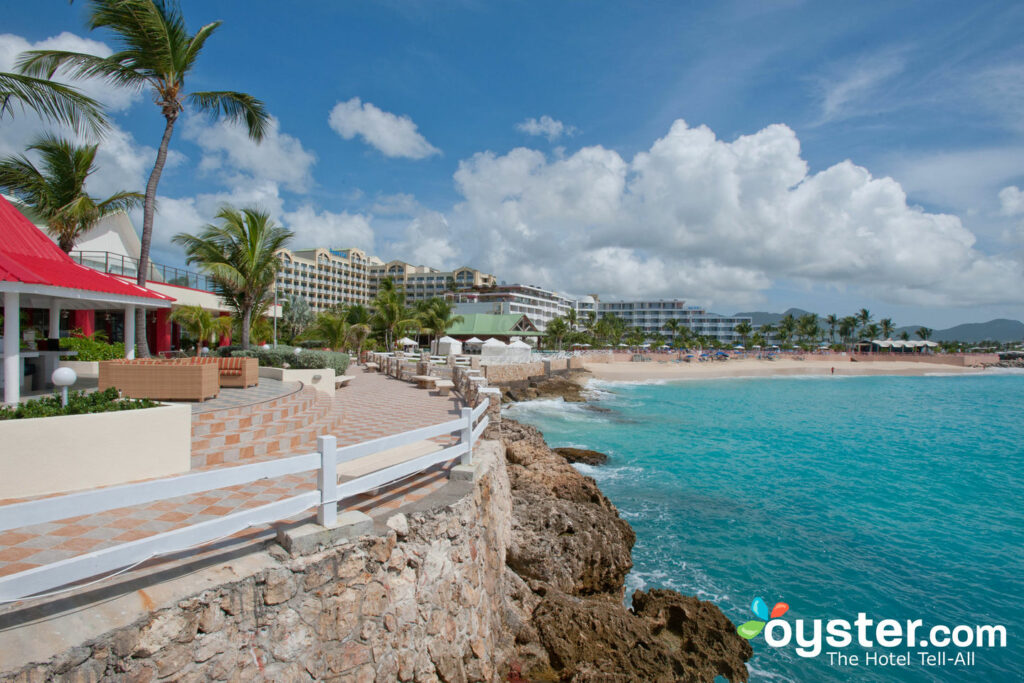 This gigantic fly-and-flop property in St. Maarten's Maho Village is more of a destination airport resort than a quick layover stop. There's a casino, five restaurants, an enormous lagoon pool, and an opulent spa, although the real highlight for aviation freaks is the property's direct access to Maho Beach. The beach's location adjacent to the island's Princess Juliana International Airport makes it a popular spot for plane spotters, with ample opportunities to get up-close photos of commercial airplanes landing against the backdrop of the Caribbean Sea.
One of the biggest selling points of the Grand Hyatt in the Dallas Fort Worth Airport is its location right inside Terminal D, making it a good option for those with connections on American Airlines (DFW is the carrier's largest hub airport). Despite its status as a transit hotel, the Hyatt offers all the features one would expect from the brand, including restaurants, room service, a 24-hour fitness center, and even a spa. Day-use rooms are also available, and there are enough meeting rooms here to hold a large conference.
A short walk across the parking lot from Auckland International Airport's departures hall, this Novotel is the nicest (and most convenient) of the options near the airport. The vibe is ultra-modern and the amenities are plenty, including a high-end fitness center and a children's play area. And though the restaurants on-site are on the spendy side, the hotel is close enough to the terminal to make popping over for cheaper fast-food options a reasonable option.
If you're traveling with a thousand of your closest friends and are looking for a good layover option, the enormous Regal Airport Hotel should fit the bill. Connected to the Hong Kong International Airport by a covered walkway, this 1,171-room-strong luxury hotel features a 24-hour gym, both indoor and outdoor pools, a luxury spa, and six restaurants serving everything from sushi to Sichuan cuisine. Soundproofed rooms and common areas appear to be more glass than anything else, with huge windows and atrium ceilings that allow guests to see — but not hear — planes flying overhead.
Easily a contender for one of the world's most attractive airport hotels, Singapore's Crowne Plaza Changi Airport is an elegant, modern take on the typical airport property, with a bright fitness center, two bars, two sleek restaurants, and a gorgeous outdoor swimming pool flanked by palm trees and surrounded by a wooden deck. Unlike many airport hotels, rooms here are more snazzy than anonymous, with pod-style coffeemakers and luxurious bathrooms with separate soaking tubs and walk-in rainfall showers. And while parking is available on-site, most guests won't need it, as the hotel is right at Terminal 3.
A two-minute drive from Dubai's international airport, Le Meridien Dubai is one of the most convenient upscale options for those transiting through the Middle Eastern hub. With a luxurious spa, an on-site cookery school, five swimming pools, and some 18 restaurants serving everything from Thai cuisine to French food, there's really no reason to leave this 600-room property, and the multiple meeting spaces makes it a good option for conferences.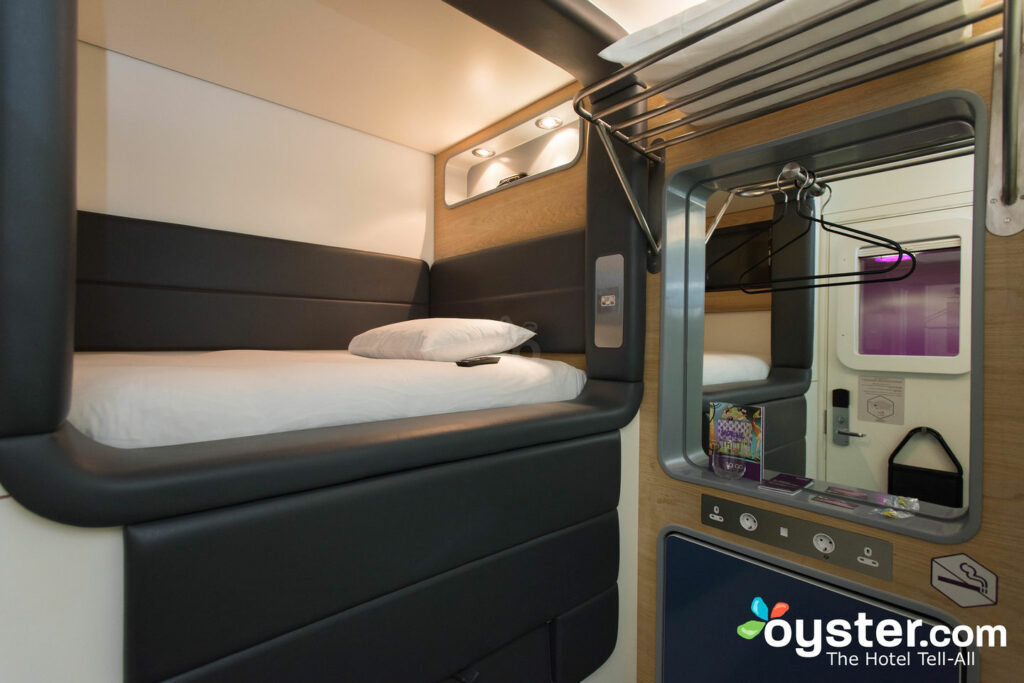 If you've ever fancied the idea of sleeping in a pod hotel but don't have any plans to be in Tokyo anytime soon, the Heathrow branch of the burgeoning YOTEL chain is probably your next-best option. Located right inside Terminal 4 (on the public side, before security), the rooms in this hotel are a little bigger than pods and resemble the private cabins typically found in continental European trains. All come with bathrooms with small showers, flat-screen TVs, and desks, and room service is available. Best of all, rooms can be rented out by the hour, making it a good spot for travelers who just want a quick nap and a hot shower between flights.
Just above the U.S. departures terminal inside Vancouver International Airport, the Fairmont is a great option for passengers transiting between Canada and the States. There are plenty of features here that might make visitors want to stay more than one night, including a fitness center, a three-lane indoor lap pool, and a spa. Plane-spotters take note: both the restaurant and some of the rooms here have runway views and the hotel conveniently provides binoculars to facilitate tarmac-gazing.
Related Stories:
All products are independently selected by our writers and editors. If you buy something through our links, Oyster may earn an affiliate commission.