Back in the day, trains were a glamorous way to travel long distances. Outside, travelers could gaze upon a pristine landscape and inside, folks could cozy up in the sleeper cars or nosh on gourmet meals served on fine china in the dining car. These days, we're used to traveling at fast speeds, thus turning away from romantic, old-fashioned railway cabins. Well, we're here to tell you that traveling a long way by train can still be a great option for getting from point A to point B. Here, we rounded up eight reasons why it might even top a flight.
1. The Scenic Surroundings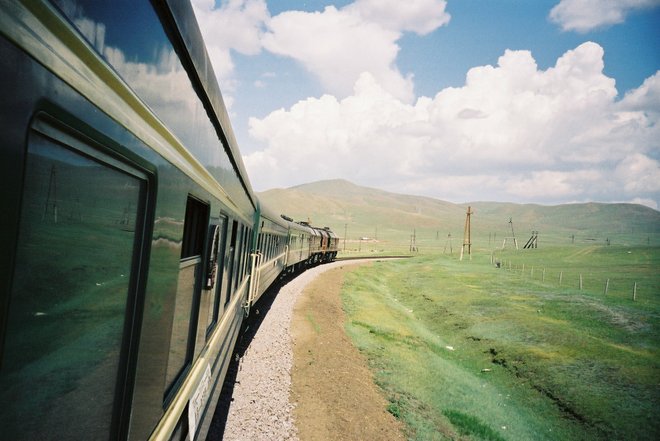 When flying 30,000 feet in the air, it's tough to spot a mountain from a valley. From a train window, however, the scenery along the journey can often be just as photo-worthy as the destination itself. When booking a long train route, factor in the passing vistas. Folks can catch a glimpse of the rolling hills of Napa Valley or the greenery of the Great Smoky Mountains on some railways. Research the territory you're traveling through and become your own tour guide to make for a fun ride.
2. Catch Up On Pop Culture
Have a slew of old "This American Life" podcast episodes you've been meaning to listen to? Now's your chance. If you prefer movies to podcasts, download a few (keep in mind that some trains might not support streaming) and let the binge-watching begin. Many trains also have quiet cars that can be turned into a library on wheels. Get sucked into a good book ("The Girl on the Train," perhaps?) and you'll be pulling into the station before you know it.
3. Bring Friends or Make New Ones
A long train ride can be a great way to reconnect with old friends without the distraction of in-flight movies or honking horns. Take the time to catch up and have expansive conversations that might not be possible otherwise. And if you're traveling with a kid who responds to most questions with an eye roll, this might be the perfect opportunity to bond.
On the flip side, a train trip can also spark new friendships. While many fliers leave with complaints and tales about passengers who never stop yammering, most trains offer more sitting room and willing listeners. In many trains, the seats even face one another, making for a great set-up for starting a conversation. On planes, in-flight bars are reserved for VIP travelers, whereas the dining car on trains are usually open to all who want to meet-and-mingle over snacks and drinks.
4. Play Games You Can't Enjoy in the Air
Of course, travel-sized games like Monopoly, Scrabble, and Hearts are always a great way to pass the time on planes, trains, and cars, but many of the best old-fashioned travel games (think I Spy and Spot the License Plate) can be enjoyed aboard a train, depending on the route.
5. Take Advantage of Comfortable Sleeping Arrangements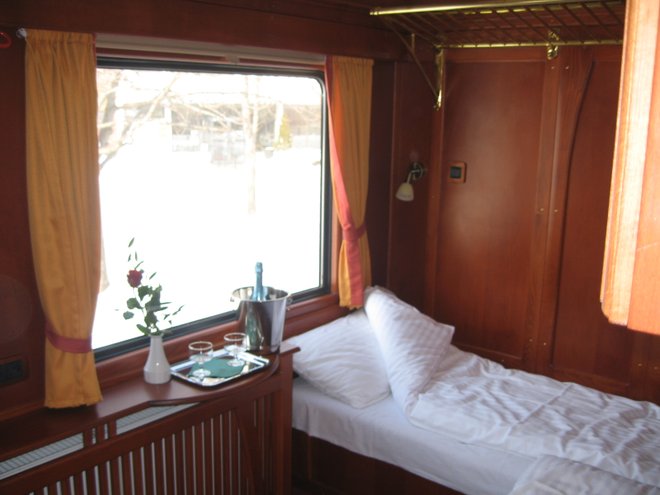 Why opt for a cramped airplane seat (or getting lost while driving on the road) when you can stretch your legs in a roomier train cabin and let someone else do the navigating for you? Plus, you'll be able to stand up and walk around when you want — not just when the seatbelt light flickers off. If you can, book a sleeper car (these are often cheaper than a first-class ticket on a flight) and catch a few Zs in comfort. When you rise and shine, there will be new scenery waiting for you.
6. Avoid Airport Security Hassles
Prefer to skip removing your shoes and belt before boarding? Book a train trip, instead. In fact, not only can you skip the airport security line when traveling via train, you can BYO water bottles and toiletries filled with copious amounts of liquids. You won't have to discard any items before going through security or shell out for the appropriate-sized items at the airport or destination. Oh, and bonus points for not having to arrive hours before the departure time, too.
7. The Work Environment Is Better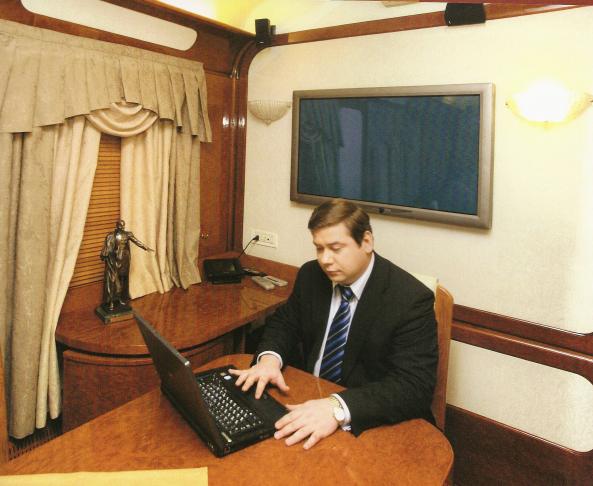 Noisy seatmate on a flight? Good luck. Noisy seatmate on a train? Simply get up and move. Empty seats are typically easier to come by on a train than on a plane. In other words, the extra room and lack of distractions (and turbulence) make for a nice cubicle with a view.
8. Size Doesn't Matter
Don't worry about lugging that extra suitcase filled with souvenirs you picked up while traveling. Unlike airlines, which charge for overweight luggage, some select trains allow for bulky bags. Even better, carrying on all of your luggage means you need not be concerned about losing those gifts you bought for friends and family.
Related Stories:
All products are independently selected by our writers and editors. If you buy something through our links, Oyster may earn an affiliate commission.