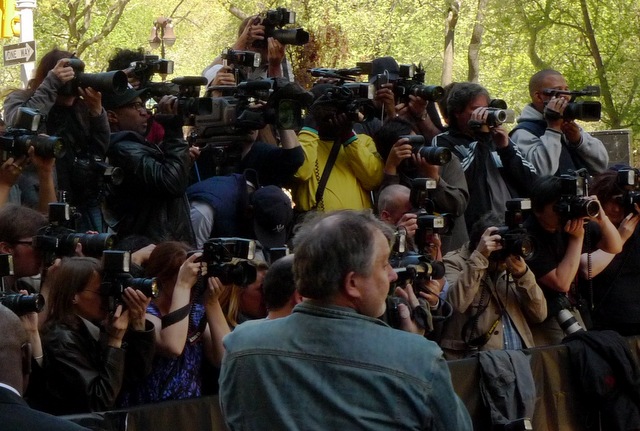 We've seen the paparazzi photos, and read the stories in Us Weekly -- so we know the preferred hotels of celebs for sleeping, staying, partying...and even having not-so-secretive affairs. But one perk of being hotel investigators here at Oyster.com is that a lot of our celebrity gossip isn't second-hand knowledge; our reporters around the world have had first-person run-ins with the stars.
Not surprisingly, most of these encounters take place in New York City or Los Angeles, but our reporters have bumped into celebs vacationing as far away from the paps' flash as Malta and Costa Rica. Here are nine hotels where Oyster.com investigators have had some pretty epic celebrity sightings.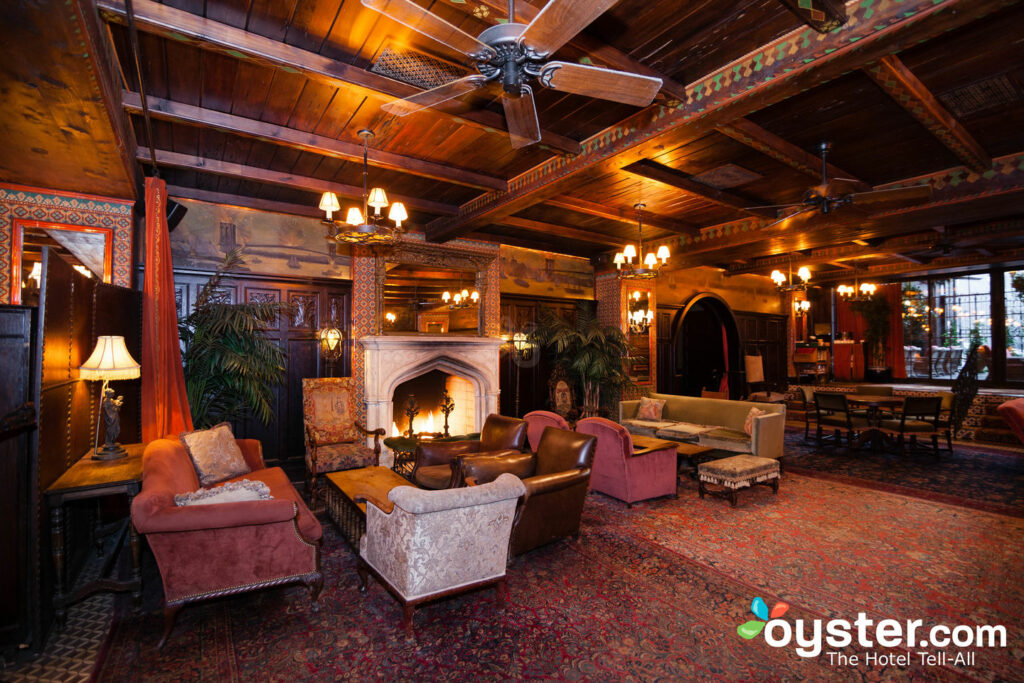 With a super-hip lobby bar, 24-hour room service, free Wi-Fi, and free bike rentals, the Bowery Hotel redefines class in a gentrified downtown neighborhood where punk rock and squalor once ruled. Though a whole host of celebs have stayed the night in this boutique, with 135 loft-like rooms, one of our reporters personally shared the elevator here with Sarah Silverman. On a repeat visit (since our investigators are constantly returning to hotels to make sure our reviews fresh and photos accurate), a second investigator spotted Lindsay Lohan in the lobby bar (shown above), and former couple Joshua Jackson and Diane Kruger dining at the on-site Gemma.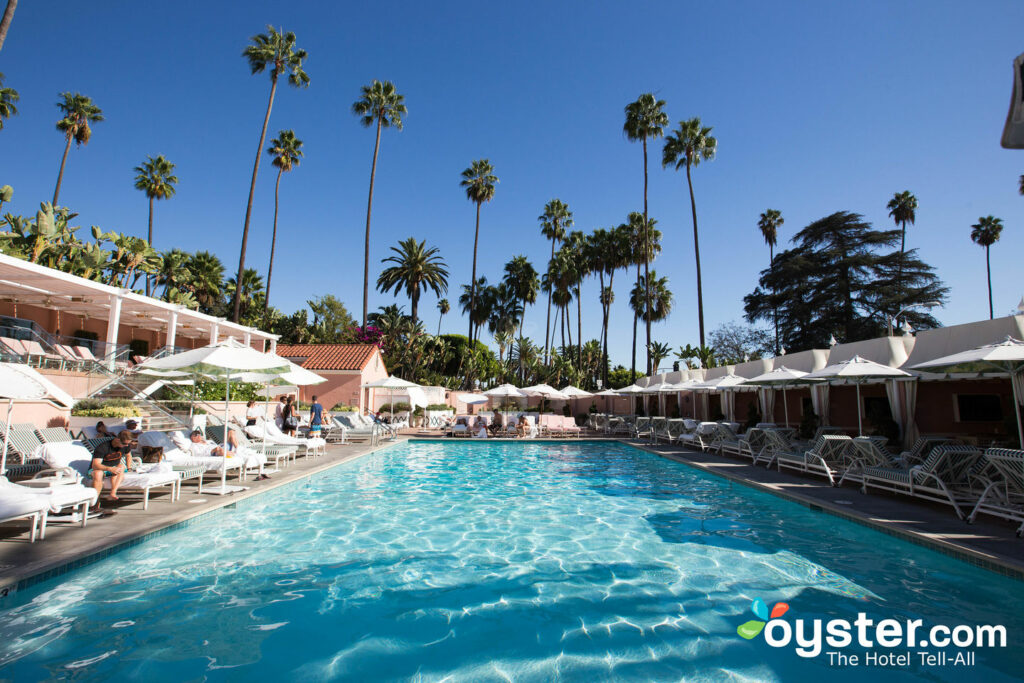 Over the years, the iconic Beverly Hills Hotel has housed numerous celebrities, from John Lennon and Yoko Ono to Elizabeth Taylor and six of her eight husbands. On 12 acres of lush grounds, it provides a serene, luxurious escape five minutes from Rodeo Drive — perfect for celebs seeking a see-and-be-seen scene, albeit a refined one. During our investigator's trip, Paris Hilton was spotted.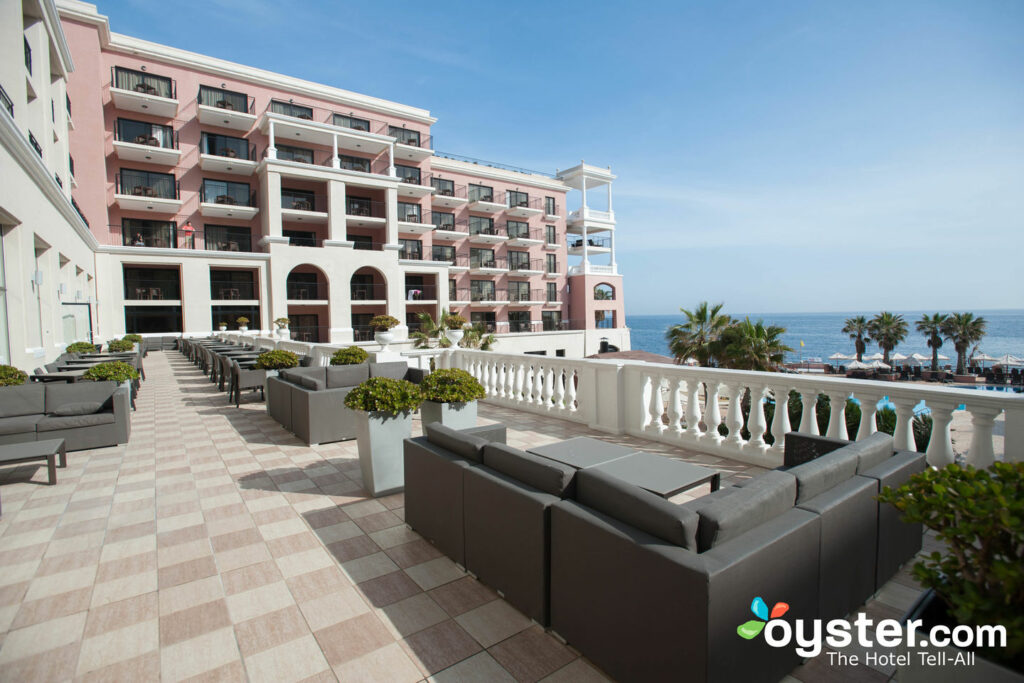 The 340-room Westin Dragonara is a luxury family-friendly resort known for its wealth of great on-site amenities, including three pools, excellent and varied dining options, large fitness center, and one of Malta's most famous casinos. Rooms are large and sunny, and most have wonderful sea views. As one of the most luxurious hotels in St. Julian's, The Westin Dragonara has hosted a good share of celebrities (actors John Krasinski and David Denman were spotted during Oyster's visit; they were in the area to shoot scenes for the movie "13 Hours"), but the vibe here quiet and upscale, and the property is also a popular pick among couples, families, and business travelers alike.
Centrally located near Madison Square Park, The NoMad (which shares its name with the surrounding neighborhood north of Madison Square Garden) is a luxurious, impeccably designed hotel with attentive service but limited features (there's no spa or business center). The hotel's focal point is its eponymous bar and restaurant, where a slew of celebs are considered regulars — Jimmy Fallon and Neil Patrick Harris among them. During a visit to the restaurant, an Oyster investigator spotted both Will Smith and Hilary Duff having breakfast (separately).
Chateau Marmont, a discreet movie star hideaway since it opened in 1929, attracts celebrities to its popular Bar Marmont, see-and-be-seen restaurant, and private guest bungalows (John Belushi overdosed in one in 1982). An Oyster reporter spotted both Stevie Wonder and Radiohead's Thom Yorke at coveted patio tables during a visit. And awards season sees the Chateau packed to the gill with celebs. Several Grammy after parties have been hosted here, and the Weinstein Company has held pre-Golden Globe events here in the past, so the hottest nominees can always be counted on to put in an appearance.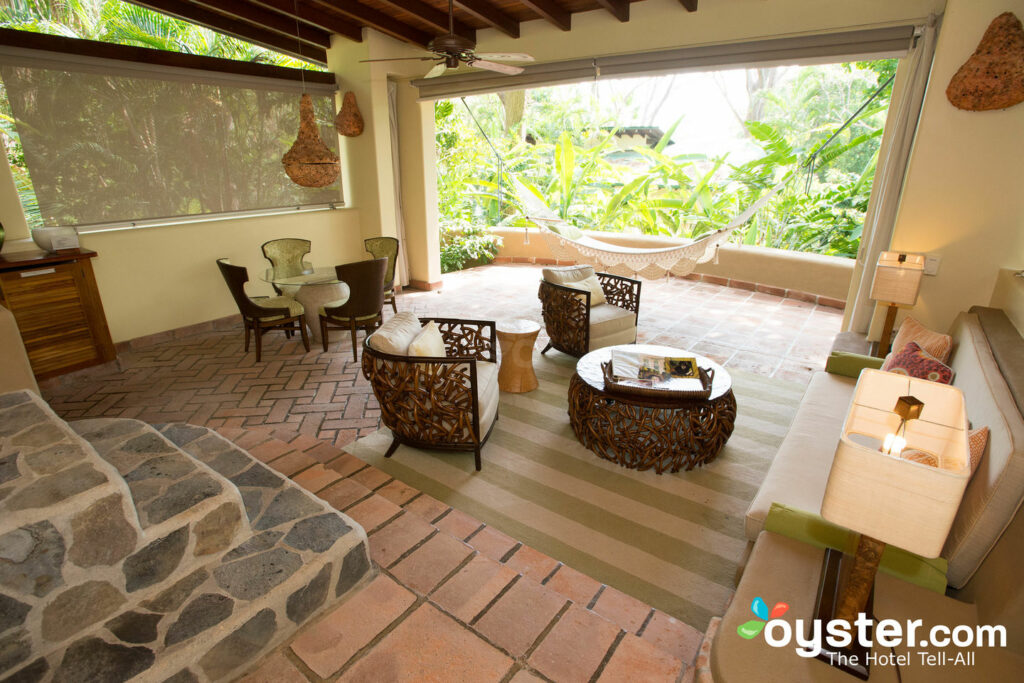 This boutique beachfront resort in Santa Teresa with 11 standalone villas epitomizes laid-back luxury. Designed for privacy and a connection with nature, the one- and two-bedroom options (and three-bedroom Surf House) have spacious open-air living areas and bathrooms — thereby attracting stars who seek a break from the limelight. Health nuts will be spoilt for choice with daily classes in the wooden yoga dojo (Gisele stays here here when in town), a Pilates studio, a renovated fitness center, and surfing and stand up-paddle boarding. During her trip, our Oyster hotel investigator reportedly shared the premises with Demi Moore; although she couldn't verify that, she did report seeing designer Donna Karan.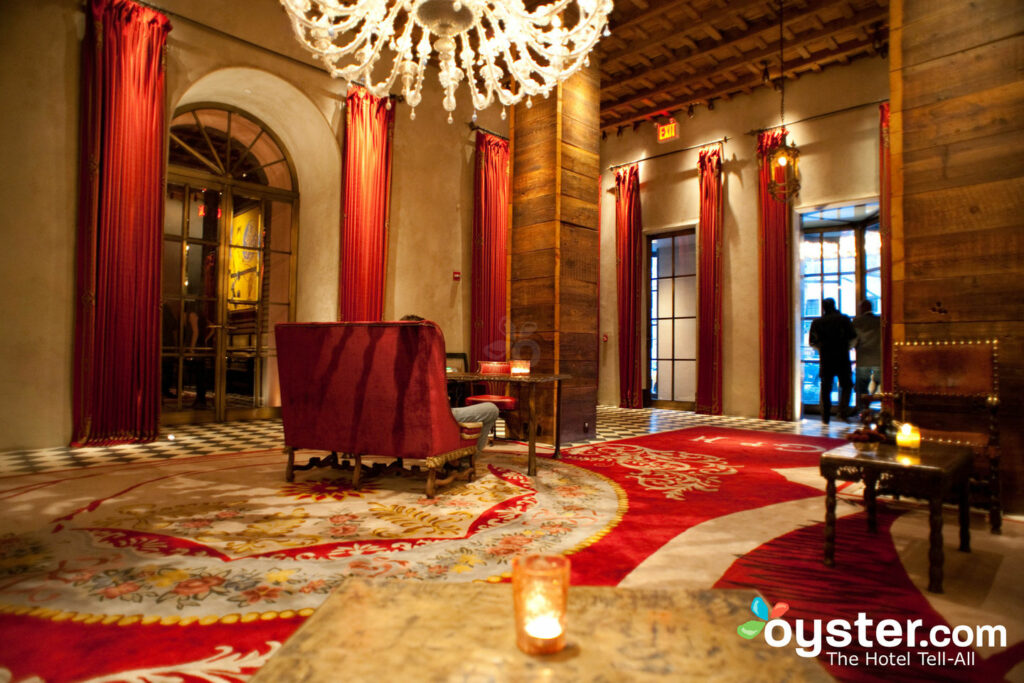 The Gramercy Park Hotel is a choice hangout for the hip, beautiful, and famous, and its velvet-heavy Rose Bar is currently the epicenter of the New York bar scene. Our reporter glimpsed Sting during his stay, and the week before Janet Jackson was spotted admiring the artwork in the Rose Bar. One would expect no less from a locale of Ian Schrager's design, who also brought the world Studio 54 in the '70s and practically invented the hipster boutique hotel in the '80s and '90s. But the hotel, built in 1925, was attracting celebrities long before Schrager reopened it in 2006: Humphrey Bogart got married here, and the bar was a favorite haunt of Babe Ruth.
Secluded bungalows and high hedges give the Fairmont the private feel that celebrities love. After all, an excellent spa and a devoted staff make this five-acre, 302-room property one of the best hotels in Santa Monica. Our hotel investigator saw fashion consultant Tim Gunn (from reality show Project Runway, which filmed at the hotel) during his stay, and through the years, the hotel has played host to JFK, Greta Garbo, Hugh Hefner, Anthony Hopkins, Paul Newman, Steven Spielberg, and Britney Spears.
Located right by the Oyster.com headquarters in SoHo, the Trump SoHo has been receiving a significant celebrity clientele since it opened in 2010 as — at the time — one of the few luxury options in the neighborhood. The luxurious spa and seasonally open pool are the hotel's main features, and the on-site Koi attracts celebs, some of whom are guests of the hotel and others who are simply stopping by for some pricey Japanese fare. When commuting to work, Oyster editors have spotted the likes of Kris Jenner and Trey Songz (on separate occasions) getting hoarded by paparazzi and adoring fans.
Related Links:
All products are independently selected by our writers and editors. If you buy something through our links, Oyster may earn an affiliate commission.