Here's a thing moms like to tell their adventurous children who decide to visit Australia: "You know, there's more there that can kill you than anywhere else on earth." And while that's not exactly true, there are certainly enough dangerous things in Australia to scare off even the most stalwart adventurer. In fact, doing these nine everyday things down under might get you hurt on your vacation—or worse! Even so, this magical (and massive) island-continent holds a whole lot of wonder—read on to find out why you should still plan a trip to Australia soon.
1. Hanging Out at the Beach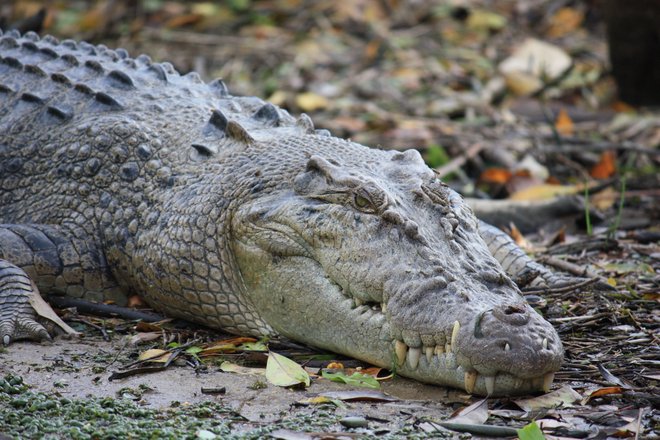 Australia is blessed with some of the world's most gorgeous and iconic beaches, from surfer-friendly Bondi Beach in Sydney to the neon blue waters of the Whitsundays. But make sure you read the signs, as there's danger lurking along some of Australia's coastline. Saltwater crocodiles live in the oceans and estuaries along Australia's northern shores—precisely where the soaring tropical temperatures make an ocean dip so inviting. These behemoths are the world's largest reptile and attacks can be swift and stealth, culminating in what's known as a death roll—have fun Googling that one!
2. Putting on Your Shoes
Ah, Sydney—it's a cosmopolitan wonderland with glittering beaches, the Opera House, amazing food, and wild nightlife. It also happens to be built on top of the habitat of the Sydney funnel-web spider. As its name implies, this relatively small arachnid generally lives inside of webbed funnels under foliage or another cover. However, the photophobic nature of this spider makes nearly any dark space a potential home, and plenty of Sydneysiders have reported finding them in their shoes. The bites are neurotoxic, meaning extreme muscle pain, possible paralysis, and death are all potential outcomes, though antivenom is regularly available throughout the region.
3. Snorkeling the Great Barrier Reef
There's a lot of dispiriting news about the Great Barrier Reef these days, from epic coral bleaching to offshore dumping plans. Add the box jellyfish to that mix and you've got plenty of reasons to think twice about visiting here. This tiny species can be essentially invisible to many humans, in part because their bodies are often smaller than a matchbook and nearly transparent. Most dive and snorkel outfitters will give their customers full-body neoprene suits to ward off their stings. Even so, the long tentacles—coupled with venom that can sometimes cause heart attacks and paralysis—means you'll want to exercise extreme caution in their habitats (which include both deep and shallow waters in the country's north).
4. Collecting Pretty Seashells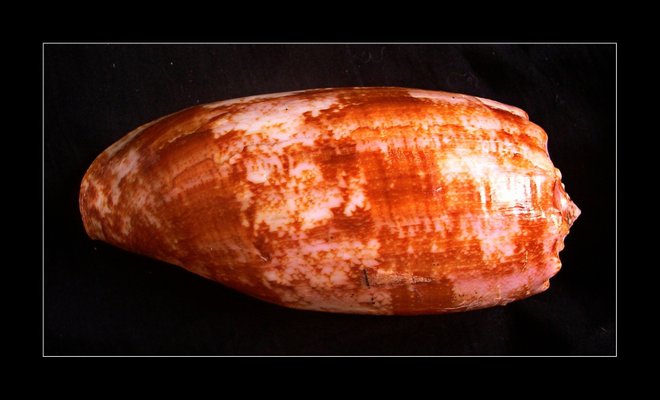 You're on vacation and taking a lazy sunset stroll along the beach. You spot a pretty shell on the sand, but if you're in Australia, you shouldn't always pick it up. It could be a geographer cone snail. "One sting from a cone snail has the potential to kill 15 healthy adults within hours," according to "Australian Geographic." What's most ominous about these little things? Most people who encounter them don't even know what they've found, or simply step on them while wading or walking along the beach. They're most common in the same areas as other deadly creatures in Australia's tropical north.
5. Going for a Walk in the Bush
Nature is a big deal in Australia. The country's national parks are some of the world's most beautiful, from the Blue Mountains outside of Sydney to Cradle Mountain on Tasmania. Keep in mind, though, that Australia is home to 172 different kinds of snakes, and more than half of those are venomous. Not scared yet? Then it's worth noting that the world's two deadliest serpents—the eastern brown and the inland taipan—are among them. Luckily, the most venomous—the inland taipan—lives in sparsely inhabited areas where few are likely to tread. On the other hand, the eastern brown snake—the world's second deadliest—likes eating the mice with whom humans often cohabitate. It's also a particularly aggressive species that's responsible for the most snake bites in Australia. If you get bit, expect to collapse quickly, with symptoms including hemorrhaging and paralysis.
6. Taking a Dip in a Stream to Cool Off
Did you think crocodiles were only an issue in Australia's oceans? Think again. Freshwater crocodiles inhabit many of the inland waterways in the very same regions prowled by their saltwater kin. The most recent victim was a man wading across a river near Kakadu National Park in January 2017, but he's not alone. While terrifying, croc attacks are relatively rare, though they are on the rise as the species rebounds from years of losing its habitat and poaching. On average, less than one person per year is killed by a crocodile of any species, and the freshwater croc in Australia is generally far less aggressive than its saltwater relative.
7. Driving in the Outback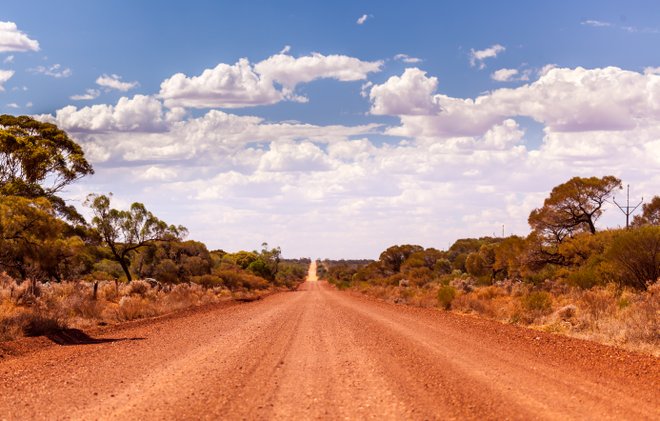 Driving is one of the most hazardous activities that humans undertake anywhere on the planet (we're looking at you, India). But Australia's Outback—a massive sprawl of hot and dry land that makes up the nation's interior—poses some special challenges. Expect to encounter long stretches of road without services of any sort, meaning no gas, food, or water for hundreds of miles. You'll need to plot out your route in advance to make sure you have enough fuel for the journey. You should also carry plenty of extra water, as there's no guarantee of cell phone service, and the sparsely traveled roads mean help won't always be fast to arrive if you happen to break down or get lost. Keep in mind that you're likely to need a 4WD vehicle as well, since most roads are unpaved.
8. Spotting a Kangaroo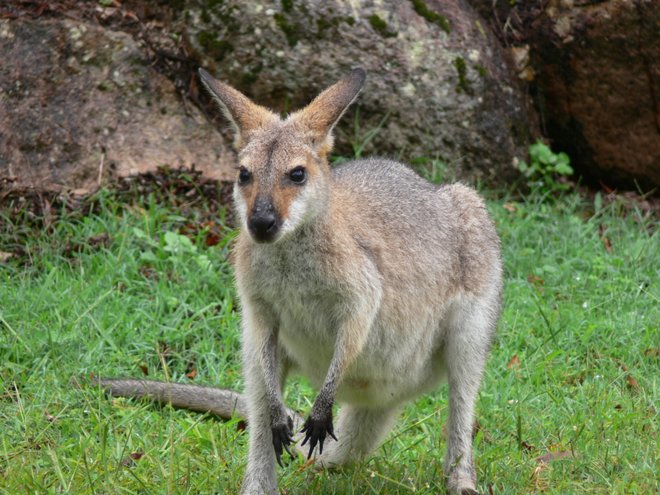 There's no animal that symbolizes Australia in the minds of travelers quite like a kangaroo. Indeed, spotting one in the wild for the first time can be a delightful moment that awakens the kid in anyone. Unfortunately, this cuddly marsupial is actually more dangerous than it looks. Most humans are injured (or worse) from colliding with a kangaroo in their cars or on bikes. However, attacks—while extremely rare—aren't unheard of either. Experts generally suggest not trying to feed wild kangaroos and avoiding encounters during mating seasons.
9. Hopping on a Surfboard
As if the oceans around Australia weren't scary enough with invisible jellyfish, lethal snails, and nautical crocs, sharks also call the country's waters home. After the United States, Australia has recorded the most shark attacks on humans since record keeping began. Fatal attacks are relatively rare, and less than 200 deaths have been recorded in history. In fact, according to Taronga Conservation Society, only 26 attacks happened in 2016, and of those, only two were fatal. It's still worth exercising caution, though, particularly if you plan on surfing in areas where bull sharks, great whites, and tiger sharks are found (northern New South Wales, Western Australia, and parts of Queensland). This is especially the case as humans continue to deplete the world's fisheries, and the large predators are forced closer to habitats they normally wouldn't frequent in search of food.
But You Should Visit Anyway—Here's Why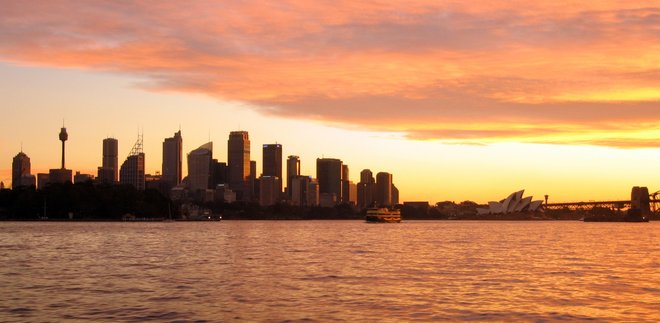 Here's the truth: While there are tons of things in Australia that are incredibly venomous and otherwise hazardous, visiting here is really no more risky than traveling anywhere else. In fact, according to the National Coronial Information System, horses, donkeys, cows, bees, and dogs are responsible for killing or harming more people in Australia than any of the other nine items on this list. This is to say nothing of what humans themselves are capable of doing.
While it's all in good fun to look at just how crazy some of the wildlife in Australia is, and how treacherous its natural landscape can be, there are very real concerns about why certain encounters are creeping up as the years pass, particularly when it comes to the ocean.
Yes, you will see spiders the size of your hand and probably endure white knuckles while dodging wildlife on the back roads at night. You may even feel something ominous brush against your leg in the ocean. That being said, writing off a trip to Australia just because there are dangerous animals and barren stretches of countryside would be a mistake. Its cultural offerings are spectacular, its beaches are some of the world's prettiest, its wine is excellent, and the scenery is stunning. With a little common sense, your hangovers and sunburns are likely to be the most dangerous thing you actually encounter down under.
You'll Also Like:
All products are independently selected by our writers and editors. If you buy something through our links, Oyster may earn an affiliate commission.